SOLIDWORKS 2018 What's New – Offloaded Rendering – #SW2018
SOLIDWORKS 2018 What's New – Offloaded Rendering – #SW2018
Offloaded rendering allows you to send the model to another machine that has the PhotoView 360 Render Client in order to free up your computer from the burden of the calculating time it would take to complete the task.
In order to do this, 2 machines are required. One machine would serve as the Coordinator and the other would serve as the Client. The Coordinator would require the license of at least Solidworks Professional as well as an active subscription. The Client machine would not need the license.
You can perform 2 types of offloaded renderings: Single off-loaded rendering or Scheduled off-loaded rendering. The single offloaded rendering sends just a single static image to the render client. The scheduled offloaded rendering sends the single static image to the SOLIDWORKS Task Scheduler to start at a later time.
These are the options selected to use Single off-loaded rendering (Render Tools > Options)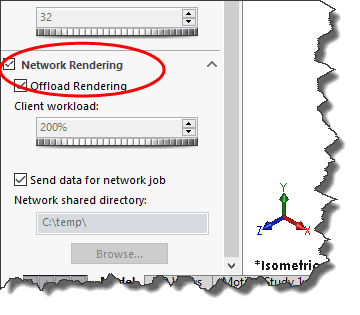 To start a scheduled offloaded rendering, you would have to click Schedule Render on the Render Tools command manager and the dialog pops up for you to apply your data and info for the render.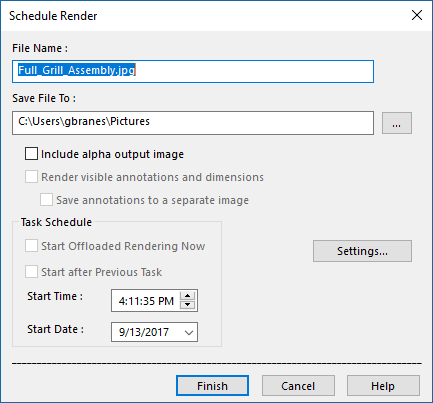 We hope this part of this series gives you an understanding of how to use the SOLIDWORKS Offloaded Rendering to help optimize your design. Please check back to the CATI Blog as the Dedicated Support Team will continue to break down each of the new functions in SOLIDWORKS 2018. All of these articles will be stored in the category of "SOLIDWORKS What's New."
George Brañes
Technical Support Engineer