SOLIDWORKS 2018 What's New – Pen, Touch, and Gesture-based Sketching – #SW2018
SOLIDWORKS 2018 What's New – Pen, Touch, and Gesture-based Sketching – #SW2018
In SolidWorks 2018 you may notice a new command manager available when right clicking one of the command manager tabs. This command manager is called 'Sketch Ink' and it is for the new touch based sketching available in SolidWorks 2018.
Tech Tip: This functionality currently requires the Windows 10 Creators Update.
When using the touch based sketching, you use the 'Pen' tool to create free-hand sketch entities. You can select a pen color and different weights for illustrative purposes. After selecting the pen tool, toggle the 'Touch' button which then allows you to use your finger for creating free-hand strokes.
Touch based sketching works well with sketch pictures allowing you to trace over an image with touch based input.
Tech Tip: If you need a refresher on creating a sketch picture, click here to go to our Blog article on sketch pictures.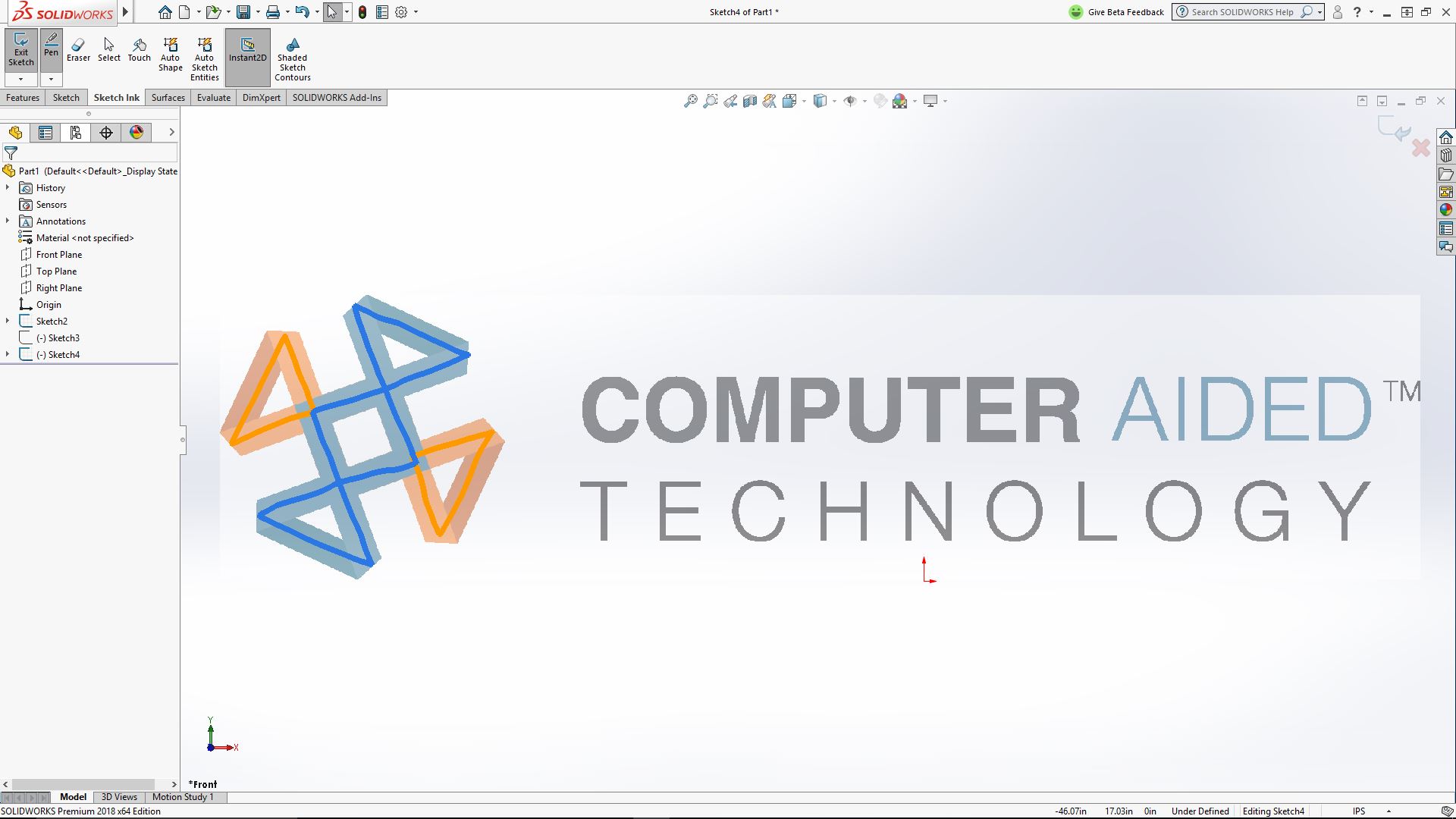 Freehand strokes can be converted into either shapes or sketch entities. To do this, toggle the 'select' option within the sketch ink command manager to enable the selecting of your free-hand strokes or shapes. Touch to select the object to convert, then select the respective command illustrated below.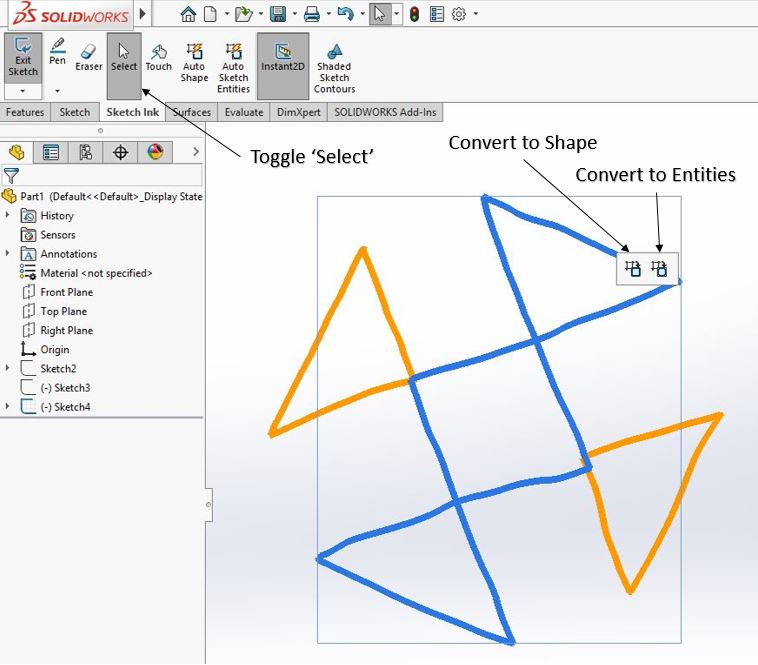 Converting a stroke into a shape allows you to see what the sketch entity will look like while maintaining the pen color and line weight. There are two toggle options that allow your freehand strokes to automatically convert to shapes or sketch entities upon drawing them. These are the 'Auto Shape' and 'Auto Sketch Entities' toggle commands located in the sketch ink command manager.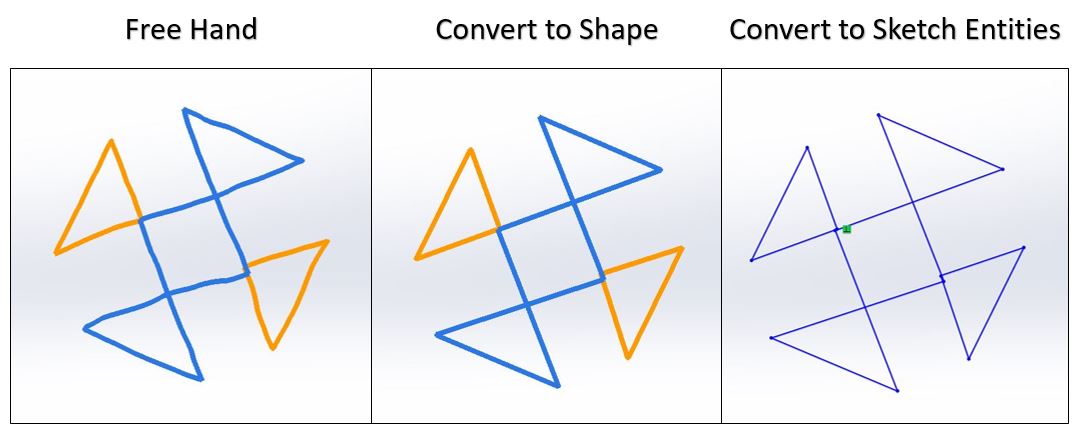 Touch based sketching is primarily for simple shapes, any complex strokes are converted into one of the supported entities. The supported entities for sketch ink are:
Lines
Arcs
Polygons
Circles
Ellipses
I hope this part of the What's New series gives you a better understanding of the new features and functions of SOLIDWORKS 2018. Please check back to the CATI Blog as the CATI Application Engineers will continue to break down many of the new items in SOLIDWORKS 2018. All of these articles will be stored in the category of "SOLIDWORKS What's New." You can also learn more about SOLIDWORKS 2018 by clicking on the image below to register for one of CATI's Design Innovation Summits.
Braden Leasure
Technical Support Engineer
www.cati.com