SOLIDWORKS 2018 What's New – Plastics: Clamp Force in Machine Opening Direction – #SW2018
Plastic injection molding is the go to manufacturing method when plastic parts must be mass produced. However, these molds are precision machined and highly expensive both to create and rework. For this reason, many manufacturers utilize SOLIDWORKS Plastics simulation to reduce mistakes and rework. SOLIDWORKS Plastics provides the results for many different parameters, one of which (clamp force), will be discussed in this blog.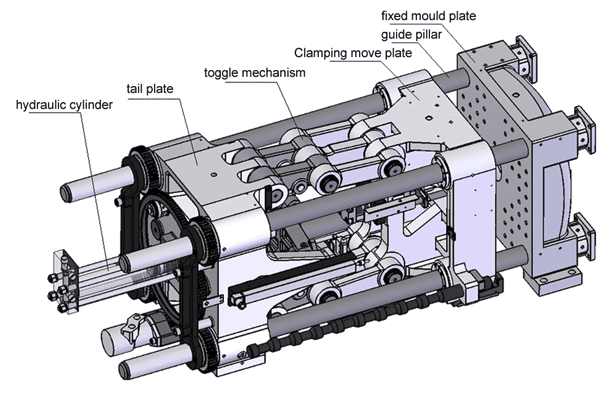 What is a clamp force?
Plastic injection molding is the process of injecting molten plastic, under pressure, into a cavity. Meanwhile, a clamp force prevents the cavity from separating under the pressure from the molten plastic. Previous versions of SOLIDWORKS Plastics could calculate the clamp force, but only in the global X, Y, and Z directions. For any other direction, the designer must use the "move component" feature and run a new study. This feature enables a user to rotate their part with respect to the global coordinate system.
Fortunately, rotating the model is no longer necessary in SOLIDWORKS Plastics 2018. A "Clamp Force" feature is included in the list of boundary conditions.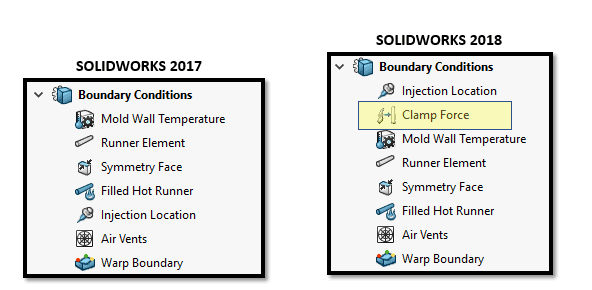 How to apply the clamp force in SOLIDWORKS Plastics:
With this new feature users can assign the clamping force to be in the X, Y, Z, or use a reference to assign the clamping force to any direction. Select a face, edge, or plane as the reference to create a custom clamp direction.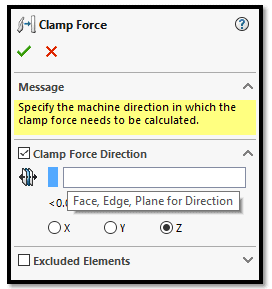 Use the Excluded Elements section for undercuts in the model where slides (cores) are needed in the mold.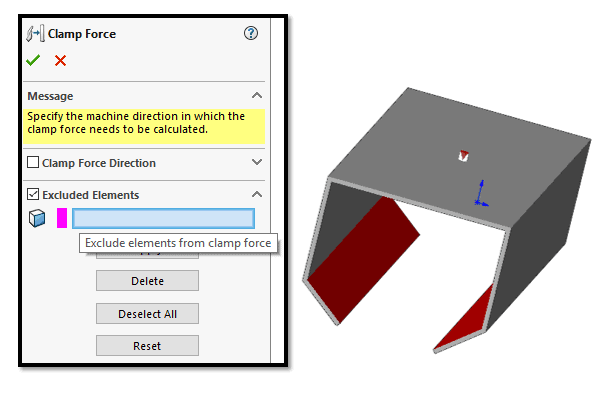 How to view clamp force results:
View the clamp force results using the same process in SOLIDWORKS Plastics 2017. Simply select X-Y Plot under the results section and then select clamp force.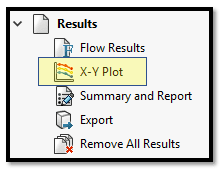 I hope this part of the What's New series gives you a better understanding of the new features and functions of SOLIDWORKS 2018. Please check back to the CATI Blog as the CATI Application Engineers will continue to break down many of the new items in SOLIDWORKS 2018. These articles will be stored in the category of "SOLIDWORKS What's New." You can also learn more about SOLIDWORKS 2018 by clicking on the image below to register for one of CATI's Design Innovation Summits.
Matthew Fetke
Application Engineer