SOLIDWORKS 2018 What's New – Rebuild Tools – #SW2018
SOLIDWORKS 2018 What's New – Rebuild Tools – #SW2018
In SOLIDWORKS 2018, the terminology for the tools Force Regen and Force Regen the Top Level Assembly (CTRL+Q) have been renamed so that all of the rebuild tools remain consistent.
Those tools include:

The Force Rebuild toolbar buttons are now grouped with the Standard toolbar (Customize > Commands > Standard). You can add the tools to this toolbar, or any other toolbar you wish, including shortcut bars, mouse gestures, or even the Command Manager.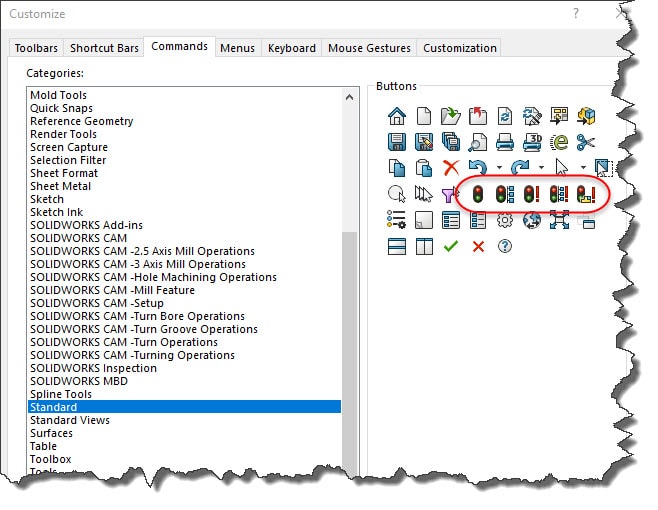 The default keyboard shortcuts that were previously used for these commands remain unchanged. The following table shows these available shortcuts:

PLEASE NOTE: Forced rebuilds can significantly take more time to complete depending on model complexity.
We hope this part of this series gives you an understanding of how to use the SOLIDWORKS Rebuild Tools to help optimize your design. Please check back to the CATI Blog as the Dedicated Support Team will continue to break down each of the new functions in SOLIDWORKS 2018. All of these articles will be stored in the category of "SOLIDWORKS What's New."
George Brañes
Support Engineer