SOLIDWORKS 2018 What's New – Sector Periodicity – #SW2018
SOLIDWORKS 2018 What's New – Sector Periodicity – #SW2018
Sector Symmetry has always been a part of SOLIDWORKS Flow Simulation. For example, a pipe with internal flow could be divided into fourths. This periodicity allowed for fast solutions. This method was limited to flow conditions that only flowed along the pipe. Any rotation in and out of the domains periodicity was not allowed.
SOLIDWORKS Flow Simulation added Sector Periodicity for SOLIDWORKS 2018. With this new feature Rotation can now be included with Periodicity. Axial Periodicity needs to be enabled. Select the face or plane that the periodicity is measured from. An axis specifies the center of the periodicity. Specify the sweep of the periodicity in radians or degrees. Below you see I specified 1.5708 Radians or 45 Degrees.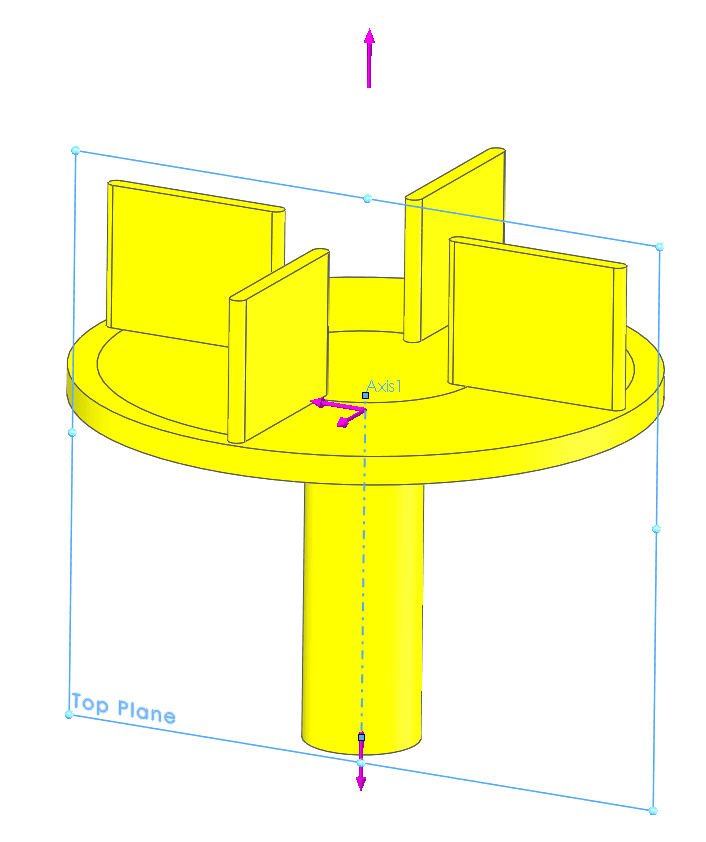 Sector Precocity does have some limitations including no phase change, high Mach number flow, and mixing plane rotation. SOLIDWORKS Flow Simulation continues to add enhancements that speed up simulation times and offer an accurate simplified approach.
I hope this part of the What's New series gives you a better understanding of the new features and functions of SOLIDWORKS 2018. Please check back to the CATI Blog as the CATI Application Engineers will continue to break down many of the new items in SOLIDWORKS 2018. These articles will be stored in the category of "SOLIDWORKS What's New." You can also learn more about SOLIDWORKS 2018 by clicking on the image below to register for one of CATI's Design Innovation Summits.
Robert Warren
Simulation Specialist