SOLIDWORKS 2018 What's New – SOLIDWORKS MBD: 3D PDF Enhancements – #SW2018
SOLIDWORKS 2018 What's New – SOLIDWORKS MBD: 3D PDF Enhancements – #SW2018
SOLIDWORKS MBD 2018 has added some great enhancements to the 3D PDF experience. I'll break down a few of the more exciting enhancements below.
To start us off, you can now select and insert Notes, such as your GTOL, from a part or assembly into their own fields in a published 3D PDF.
You can access this new Note field in the 3D PDF Template Editor.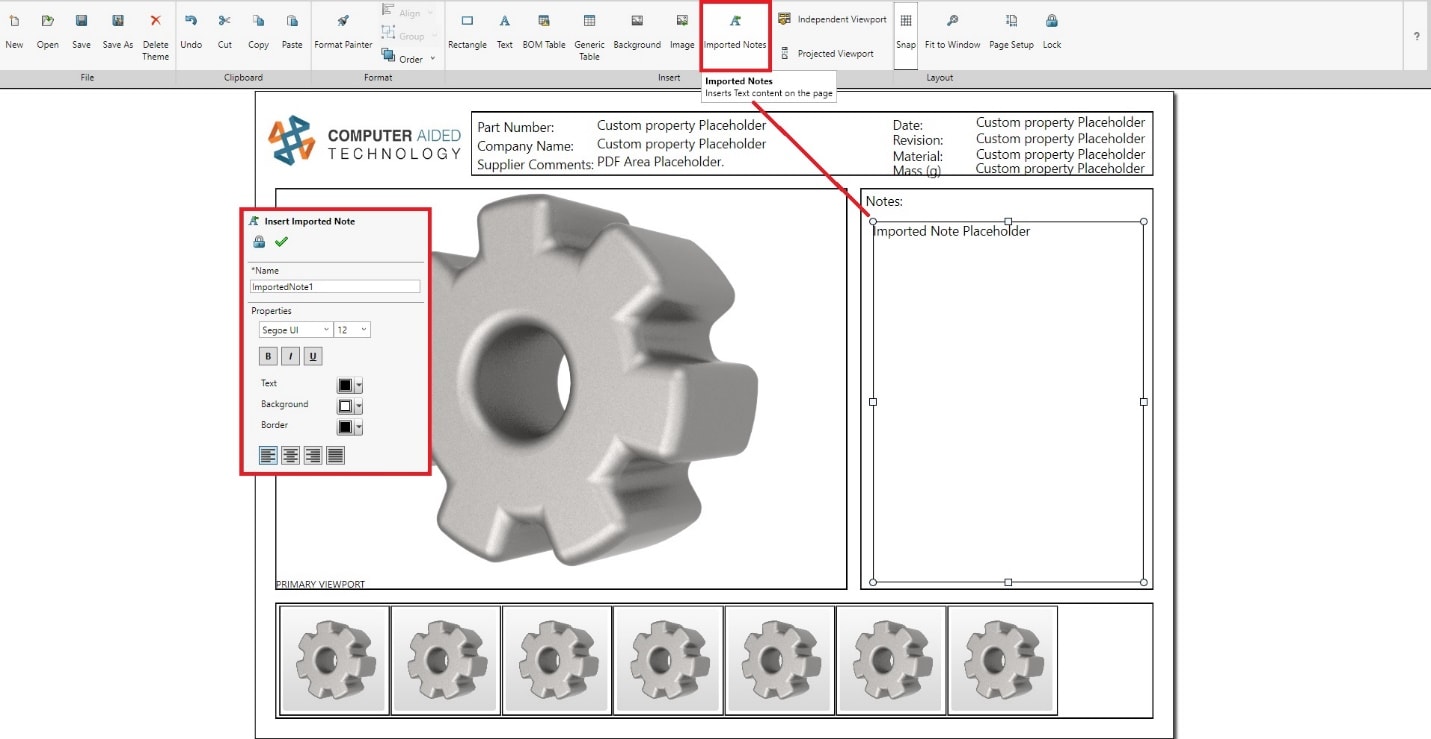 When you are ready to publish your 3D PDF, you are prompted to choose which Note in your part you would like to use to populate the placeholder.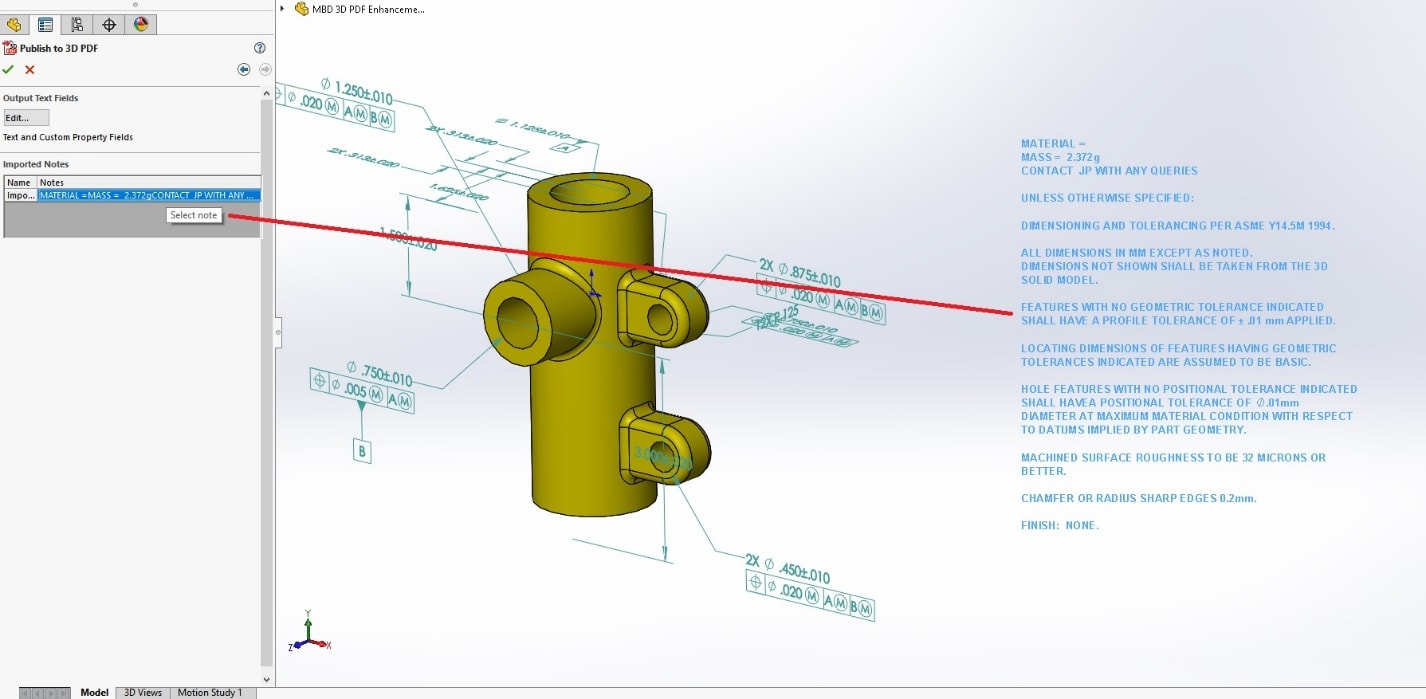 And the selected Note will then appear in the 3D PDF.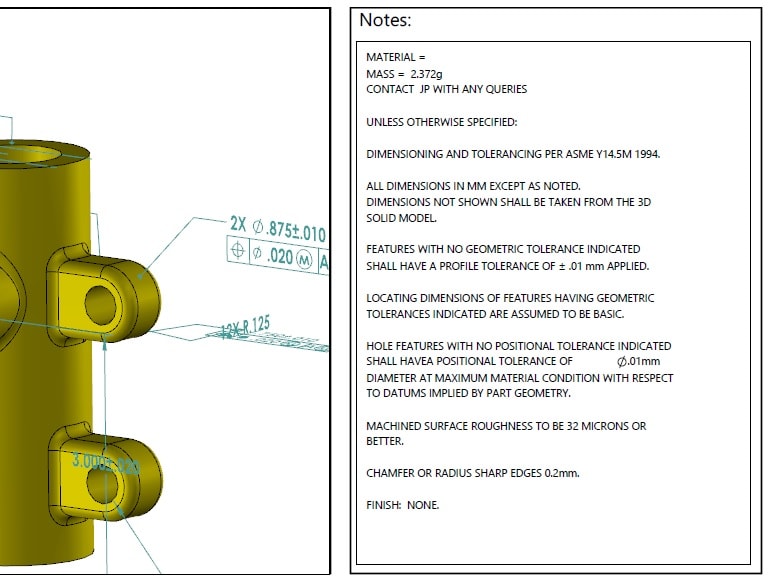 We also now have the ability to link to Configuration Specific Properties in our 3D PDFs. You can access this new functionality in the Insert Text dialog in the 3D PDF Template Editor.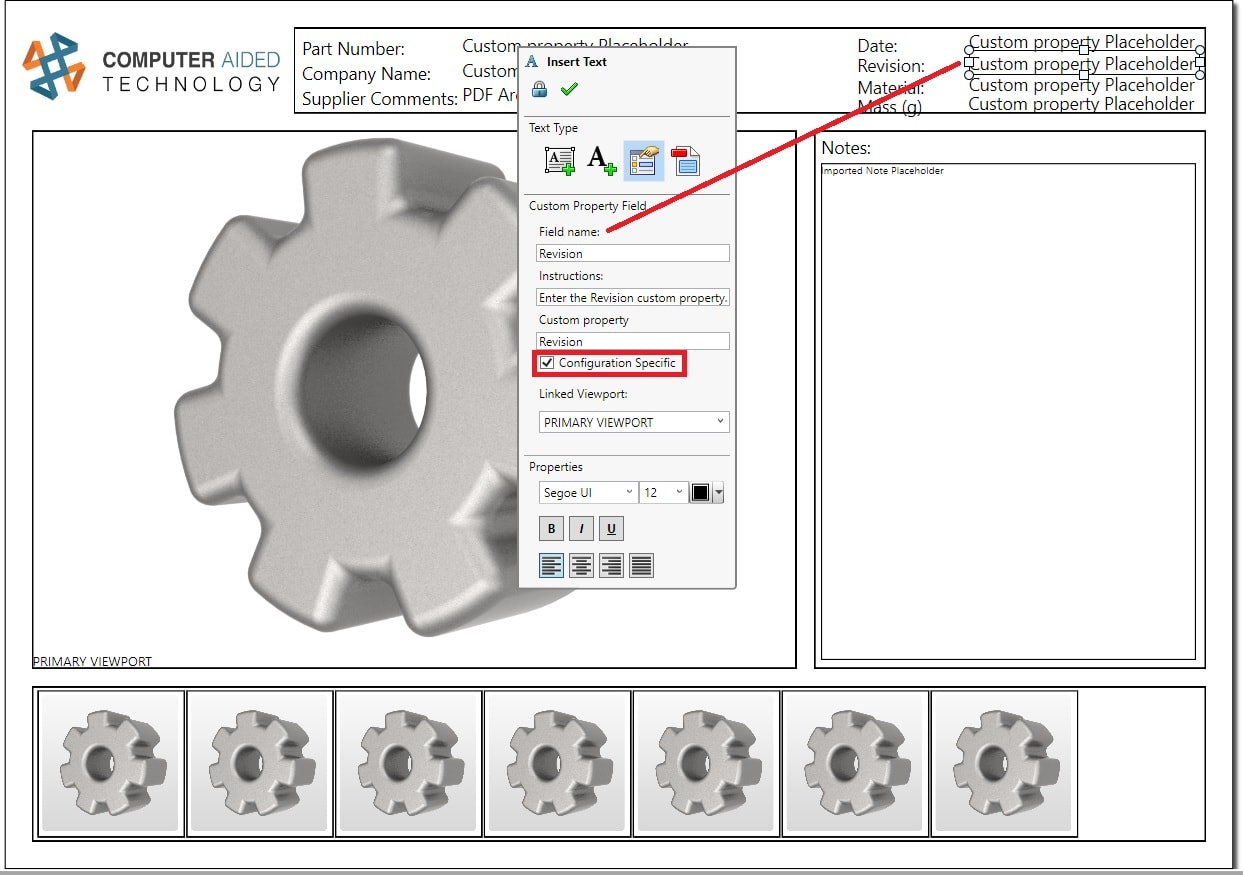 Additionally, there is now a very convenient Slideshow function in the published 3D PDF. Just click the Play button located in the 3D Views ribbon panel.

This will periodically cycle through each 3D View for an easier way to display your content.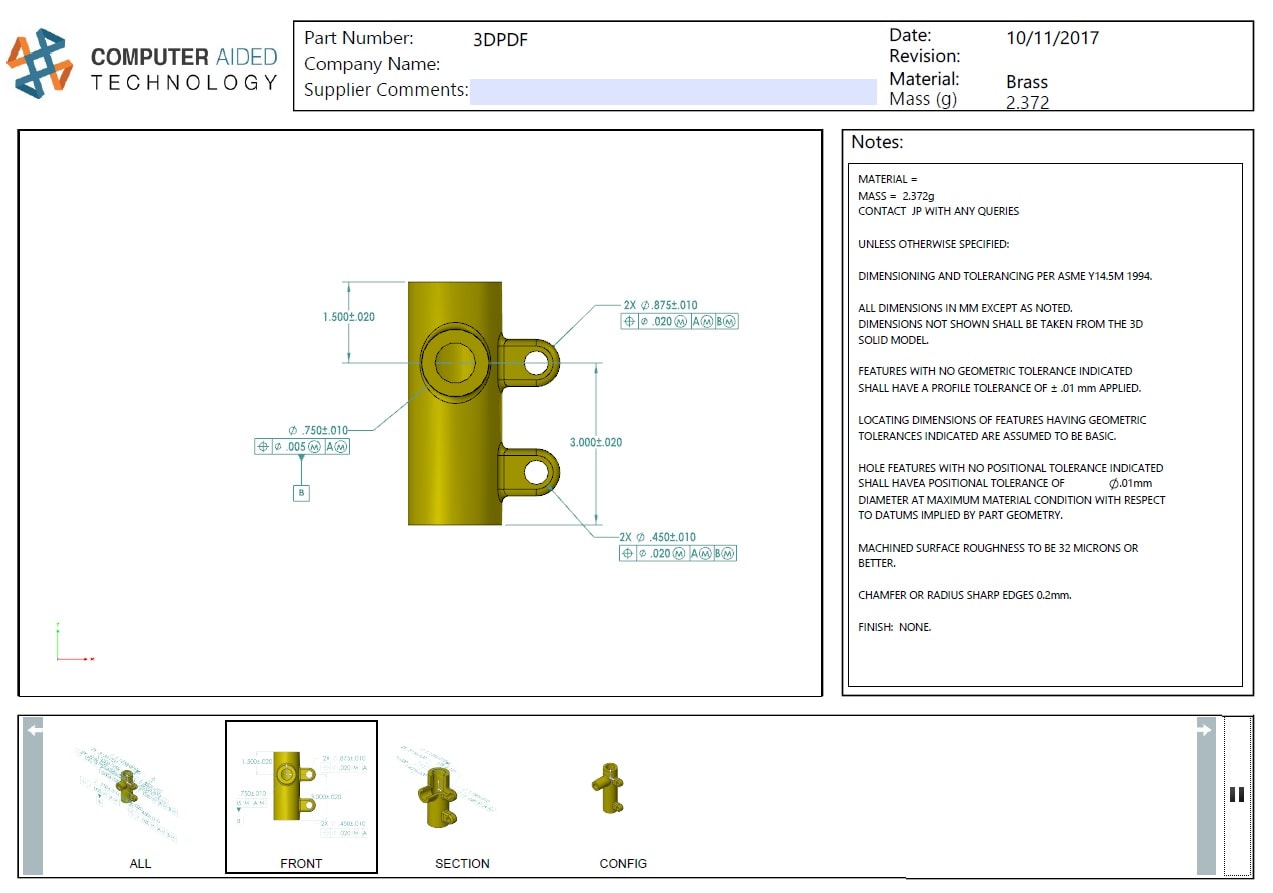 In additional to all of these great enhancements, you will also find new templates included in SOLIDWORKS 2018 which bring more professional and complete starting points for your needs and will hopefully ease your transition into using SOLIDWORKS MBD.
I hope this part of the What's New series gives you a better understanding of the new features and functions of SOLIDWORKS 2018. Please check back to the CATI Blog as the CATI Application Engineers will continue to break down many of the new items in SOLIDWORKS 2018. All of these articles will be stored in the category of "SOLIDWORKS What's New." You can also learn more about SOLIDWORKS 2018 by clicking on the image below to register for one of CATI's Design Innovation Summits.
Jordan Puentes
Application Engineer, CSWE
www.cati.com