SOLIDWORKS 2018 What's New – SOLIDWORKS Simulation Allow for Dismissal of Warning Messages – #SW2018
SOLIDWORKS 2018 What's New – SOLIDWORKS Simulation Allow for Dismissal of Warning Messages – #SW2018
In SOLIDWORKS Simulation 2018 one new user interface enhancement is Allow for Dismissal of Warning Messages. As SOLIDWORKS users, we're very familiar with this in our CAD software as this option has been available for as long as most of us can remember. This radio button in pop-up warnings is most often used for the nuisance warnings that experienced users have seen so many times we just want them to go away. The "Don't show again" button in SOLIDWORKS is your friend!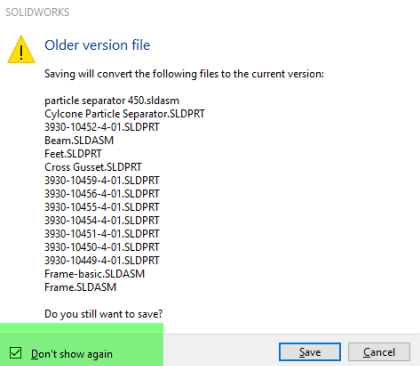 Now in SOLIDWORKS Simulation 2018, the "Don't show again" button will appear in Simulation-specific pop-ups as we progress through our analysis workflow. If and when you start seeing this option on your Simulation specific warning pop-ups, you have the option to make that warning disappear, at least from your User Interface! Also, if you need to turn that specific warning back on, you can do that by accessing your SOLIDWORKS Simulation Options. On the Simulation System Options tab, click the link 'Messages/Errors/Warnings'. Then look at the list of dismissed messages for SOLIDWORKS Simulation, click the button next to the warning you want to turn back on, and then click 'OK' to accept your SOLIDWORKS Simulation System Options changes. Notice that this feature is so new that I haven't even dismissed any warnings yet!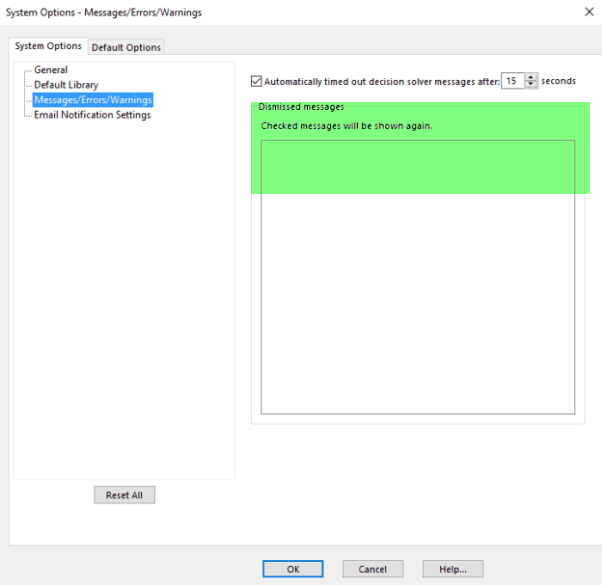 Be sure to check out this new SOLIDWORKS Simulation User Interface Enhancement as well as the rest of the What's New features for SOLIDWORKS Simulation 2018. Now go make your products better with SOLIDWORKS Simulation!
I hope this part of the What's New series gives you a better understanding of the new features and functions of SOLIDWORKS 2018. Please check back to the CATI Blog as the CATI Application Engineers will continue to break down many of the new items in SOLIDWORKS 2018. All of these articles will be stored in the category of "SOLIDWORKS What's New." You can also learn more about SOLIDWORKS 2018 by clicking on the image below to register for one of CATI's Design Innovation Summits.
Bill Reuss
Product Specialist, Simulation