SOLIDWORKS 2018 What's New – SOLIDWORKS Simulation Improved Pin Connector – #SW2018
SOLIDWORKS 2018 What's New – SOLIDWORKS Simulation Improved Pin Connector – #SW2018
Those who have taken advantage of the various types of connectors in SOLIDWORKS Simulation know their value as a way to simplify studies while maintaining accuracy of the connector. Pin connectors are quite useful in this regard. Instead of modeling a simple pin or shaft and worrying about getting the mesh and connections correct, a user can simply tell Simulation to place a virtual Pin there instead.
These pin connectors, although a great way to simplify studies, get rather complicated when there were more than 2 cylindrical faces to connect. At least that was the case in the past…
Introducing the newly formulated SOLIDWORKS Simulation Pin connector!! This new and improved Pin connector can connect 2 or more, and up to 10 concentric edges or cylindrical faces!
See the example below: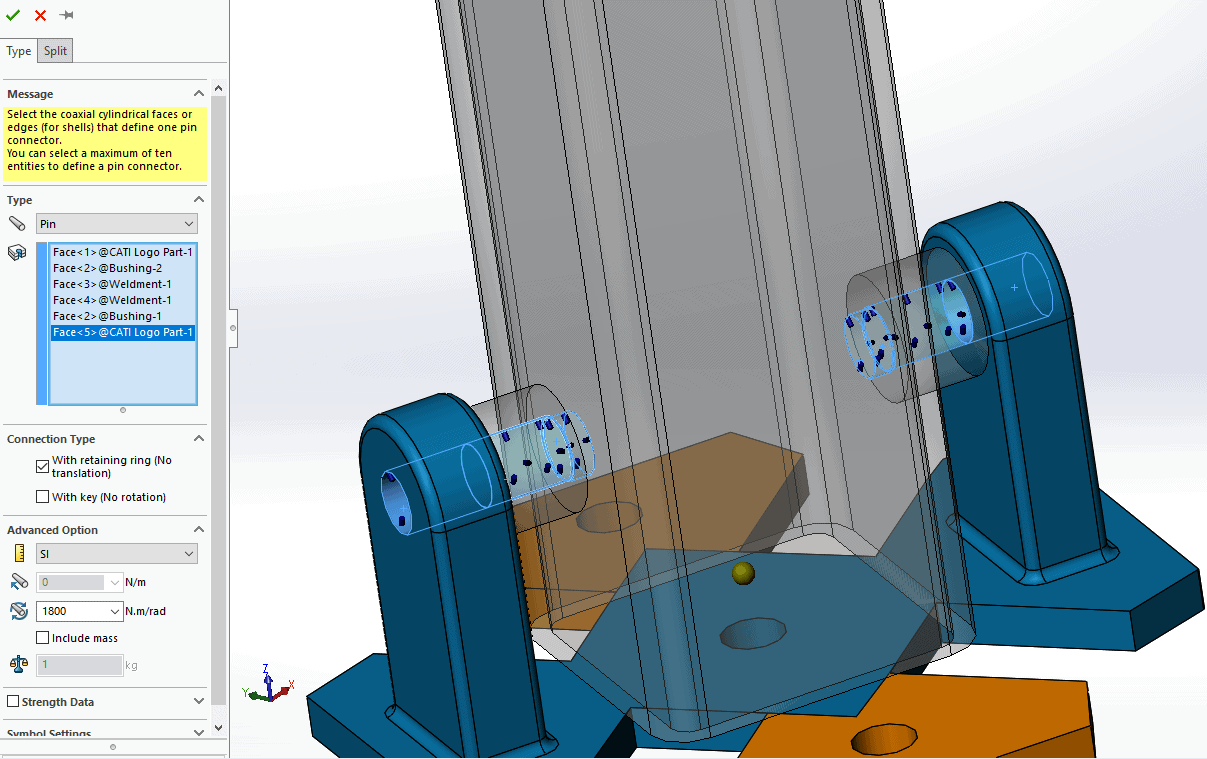 I am able to select the 6 cylindrical faces of the bracket, bushing, and the structural member to define a single connector!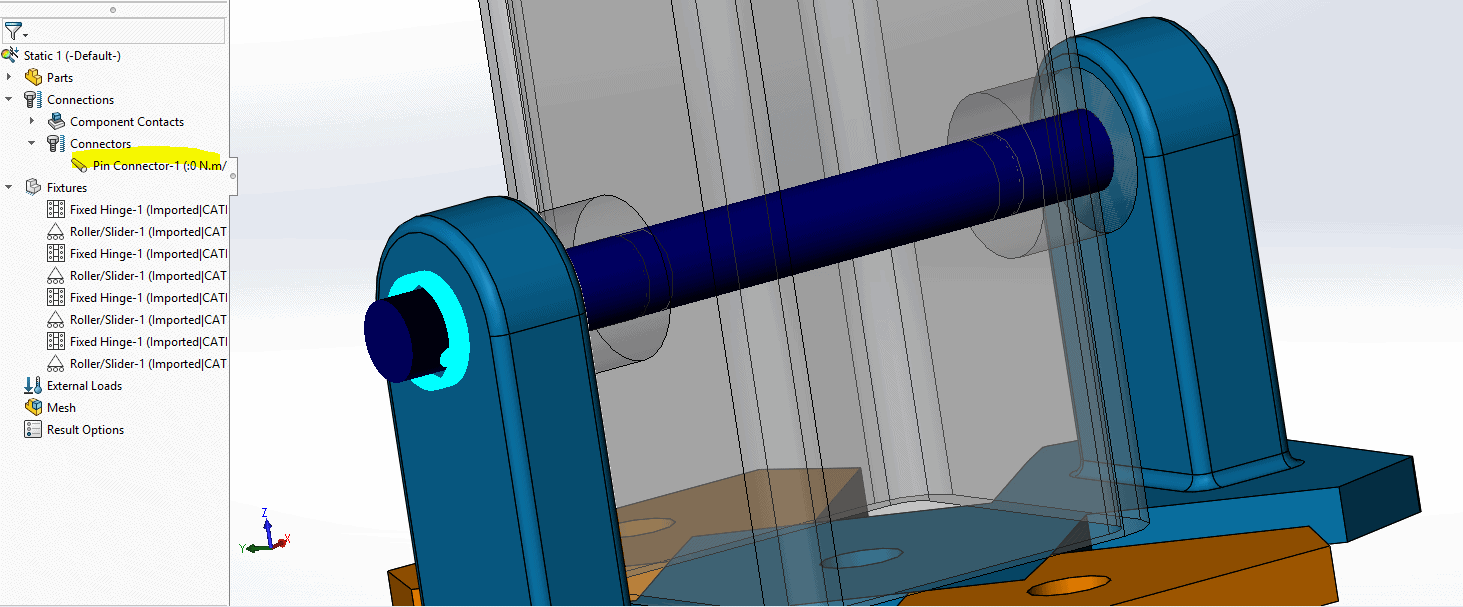 In previous releases, setting up connections similar to this would have taken at least 4 separate pin connector definitions. Just another great example how SOLIDWORKS Simulation 2018 makes you a more intelligent and efficient designer.
I hope this part of the What's New series gives you a better understanding of the new features and functions of SOLIDWORKS 2018. Please check back to the CATI Blog as the CATI Application Engineers will continue to break down many of the new items in SOLIDWORKS 2018. All of these articles will be stored in the category of "SOLIDWORKS What's New." You can also learn more about SOLIDWORKS 2018 by clicking on the image below to register for one of CATI's Design Innovation Summits.
Matt Sherak
Applications Engineer, Simulation