SOLIDWORKS 2020 Embraces 3D Printing and Says Goodbye to STLs
3D Printing is on the rise and SOLIDWORKS continues to embrace the technology in SOLIDWORKS 2020. In order to have a successful 3D printed part, it's essential that your part or assembly will fit inside the print area. New in SOLIDWORKS 2020, is a comprehensive list of 3D printers with up to date envelope information so you can quickly browse or search for your most used printers and add them to the favorites list offering easy access from the dropdown menu. Learn what else is new for SOLIDWORKS 2020 and 3D printing here.
SOLIDWORKS 2020 Chooses the Best Orientation
When selecting the face that you'd like to orient towards, the substrate will show the printers envelope and highlight geometry outside of the print area in red. SOLIDWORKS will then choose the appropriate orientation. (Learn why is orientation is important to your 3D model here).
Generate Slices Based on Precise 3D Geometry
SOLIDWORKS 2019 gave insights into faces that require supports as well as striation lines based on user-defined layer height. With SOLIDWORKS 2020, users can now generate slices based on precise 3D geometry rather than having to first export to a tessellated geometry format like STL. (Need to edit an STL file in SOLIDWORKS and don't have 2020? See how to do is easily here). This information can be saved in the 3MF format an open-source XML based format created specifically for modern additive manufacturing. It not only stores the 3D geometric data but also stores material, color, textures, 2D sliced data, and more.
If you don't have fabrication resources available in house, you can always contact our 3D Printing Parts Services Department at Fisher Unitech to help you with your project. Choose from a wide variety of PolyJet and FDM materials to bring your product to life.
With all of these new 3D printing enhancements, SOLIDWORKS 2020 is making it even easier to go from design to prototype to manufacture.
Related Articles
The Top 5 3D CAD Features in SOLIDWORKS 2020
Finding a 3D Printing Services Provider in Michigan
SOLIDWORKS 2020 Features Revealed
About the Author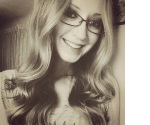 Angelle Erickson writes about how companies are using innovative technologies, such as 3D printers and SOLIDWORKS software to increase productivity, improve product development processes, and maximize business potential.