SOLIDWORKS 2020 What's New – IES Light Profiles in Visualize Professional
Lighting in any rendering application is one of the most important parts for any realistic looking scene, and this year SOLIDWORKS Visualize Professional makes it even easier to add the specific light you need to your scene with the introduction of IES Light Profiles.
What are IES Light Profiles you ask? IES stands for Illuminating Engineering Society (see https://www.ies.org for more information on the group and recommended lighting standards). These IES profiles contain photometric measurements of the distribution and intensity of light in ASCII format. Many manufacturers of lights provide this data for their customers like Philips, or Lithonia to name a couple. I was able to find thousands of different profiles that are freely downloadable on the web. However, there are several samples that come with SOLIDWORKS Visualize Professional to get you started.
Adding these lights is as easy as adding any appearance; we simply need to drag-and-drop the light onto the ceiling surface. Of course, we can also add lights by picking a target or position. Lights are found in the library tab under lights.
In the Palette, on the Scenes tab, click Add –> New Light.
Select an option: Pick Target, Pick Position, or Match Current Camera.
If you select Pick Target or Pick Position, pick a point in the viewport.
For Type, select IES Profile.
Under IES Profile, click the "…" button, browse to your IES profiles folder, and select a file.
From here it's a matter of setting your preferences in the palette window. Brightness for IES profiles should be set to 1 if you are downloading from an MFG as the profiles contain measured intensity already. You can change this as needed, along with color and temperature to get a more stylized look like seen below.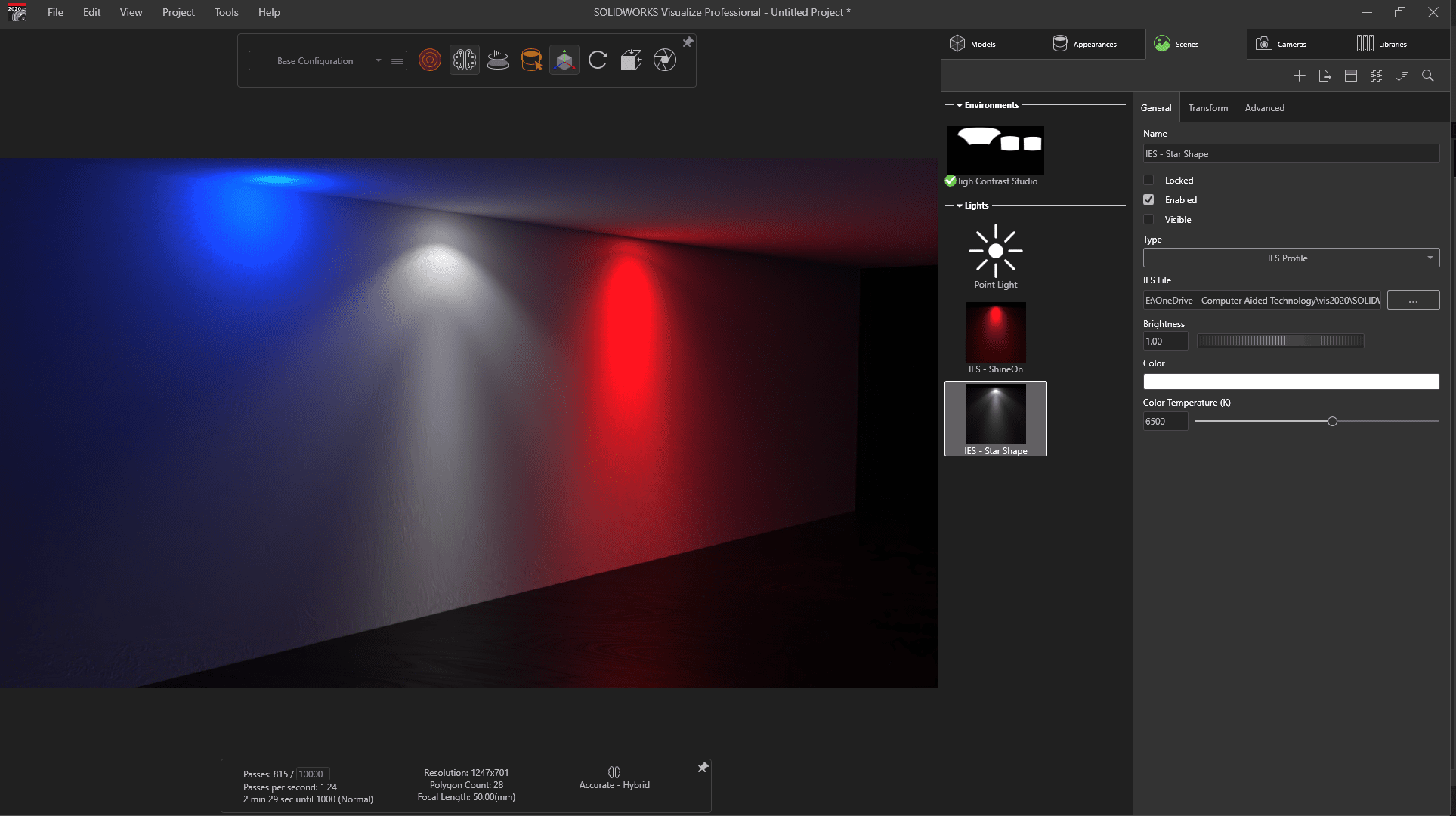 Above for reference, the blue light is a standard point light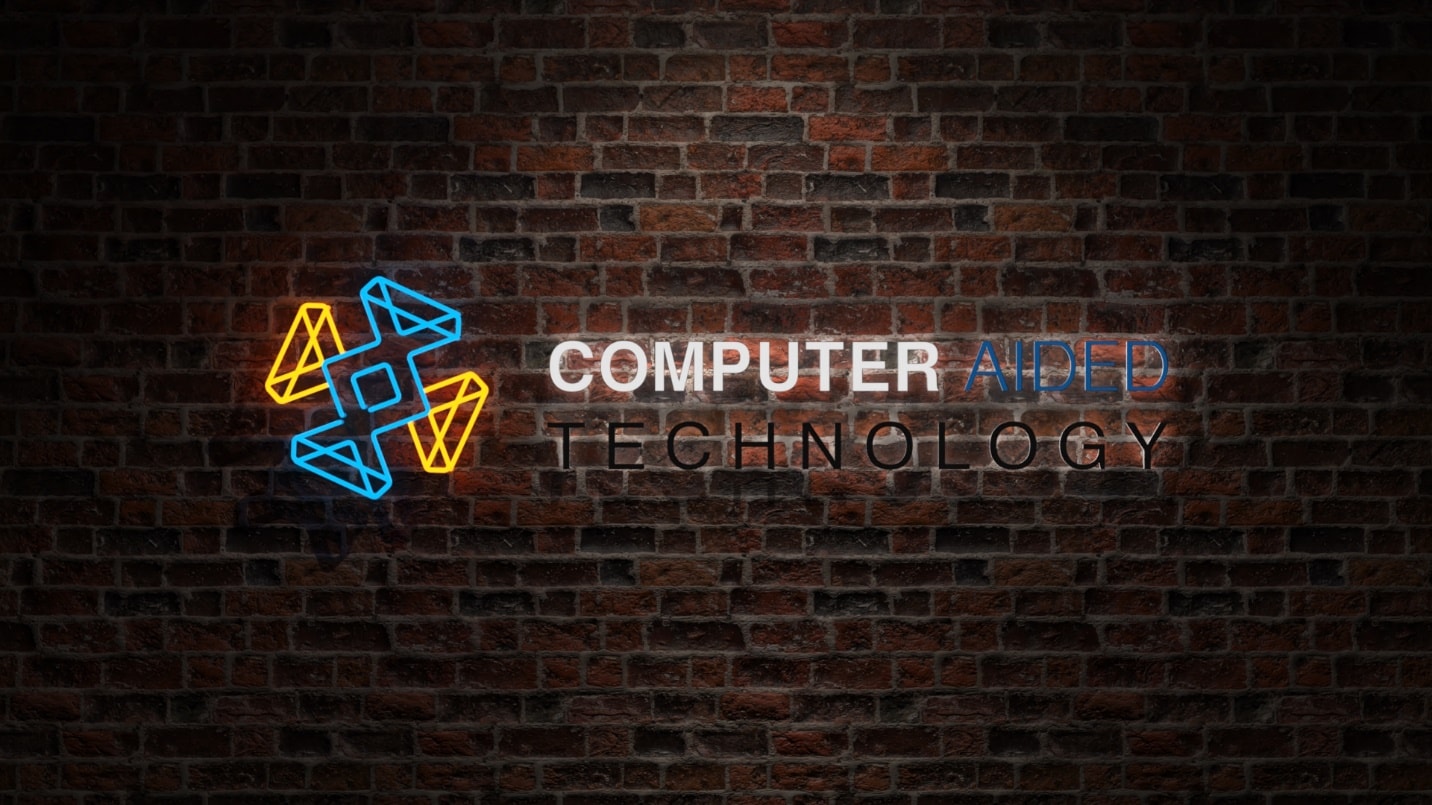 I hope this part of the What's New series gives you a better understanding of the new features and functions of SOLIDWORKS 2020. Please check back to the CATI Blog as the CATI Application Engineers will continue to break down many of the new items in SOLIDWORKS 2020. All these articles will be stored in the category of "SOLIDWORKS What's New."
Design Innovation Month – October 2019
What is DI Month? We're declaring October Design Innovation Month—again! It's a month-long series of special events focused on what's new in design and manufacturing technology. You'll learn about enhancements in SOLIDWORKS 2020 that deliver new capabilities for improved performance, streamlined workflows, and a connected design ecosystem. Find out what's new in 3D printing applications and 3D scanning to integrate into your design process. So, get ready to do things differently. It's time to innovate! Learn more about Design Innovation Month and register for events here:
Alex Worsfold
Sr. Application Engineer
Computer Aided Technology, LLC