SOLIDWORKS 2020 What's New – Repairing Missing References for Fillets and Chamfers
The standard methods of repairing fillets are utilizing the FeatureXpert tool or editing fillet features and manually fixing the fillet parameters. In SOLIDWORKS 2020, we now have the option of repairing missing references directly from the Fillet PropertyManager. The Repair Missing References (RMC) tool searches for valid geometry (edges, faces, etc.) near the missing references in the Fillet feature. Once this operation runs, the Fillet PropertyManager displays the number of repaired references. In conjunction with this RMC option, SOLIDWORKS 2020 offers options to zoom to the location of missing edges and clear the selection box of missing references.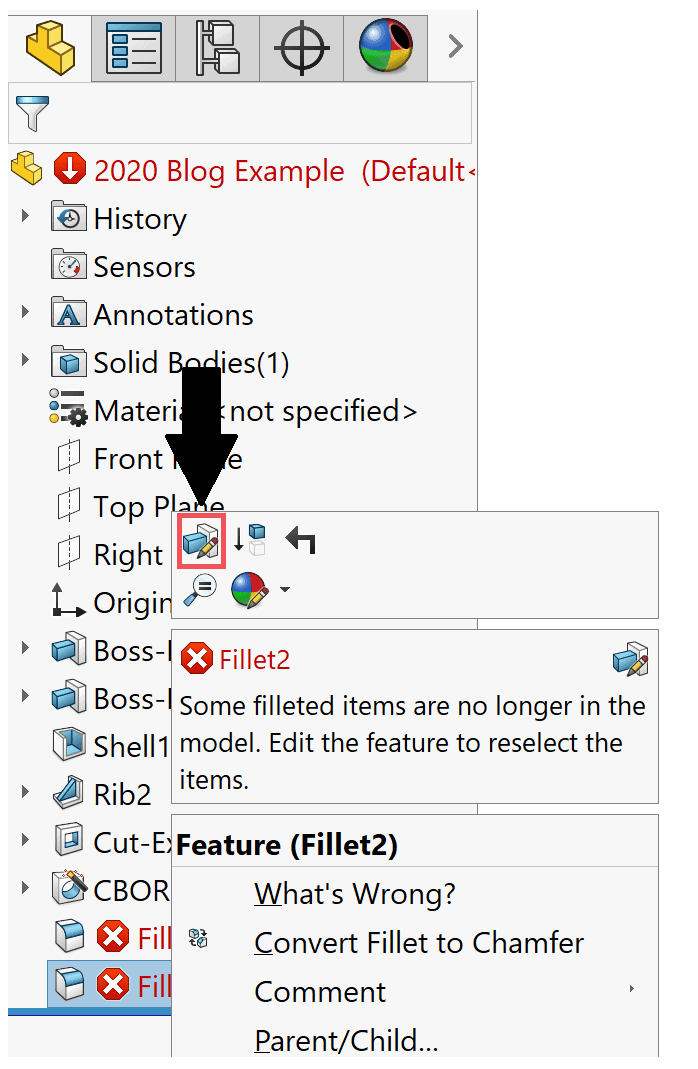 Right-clicking a missing reference will give you the option to repair all references in the fillet feature.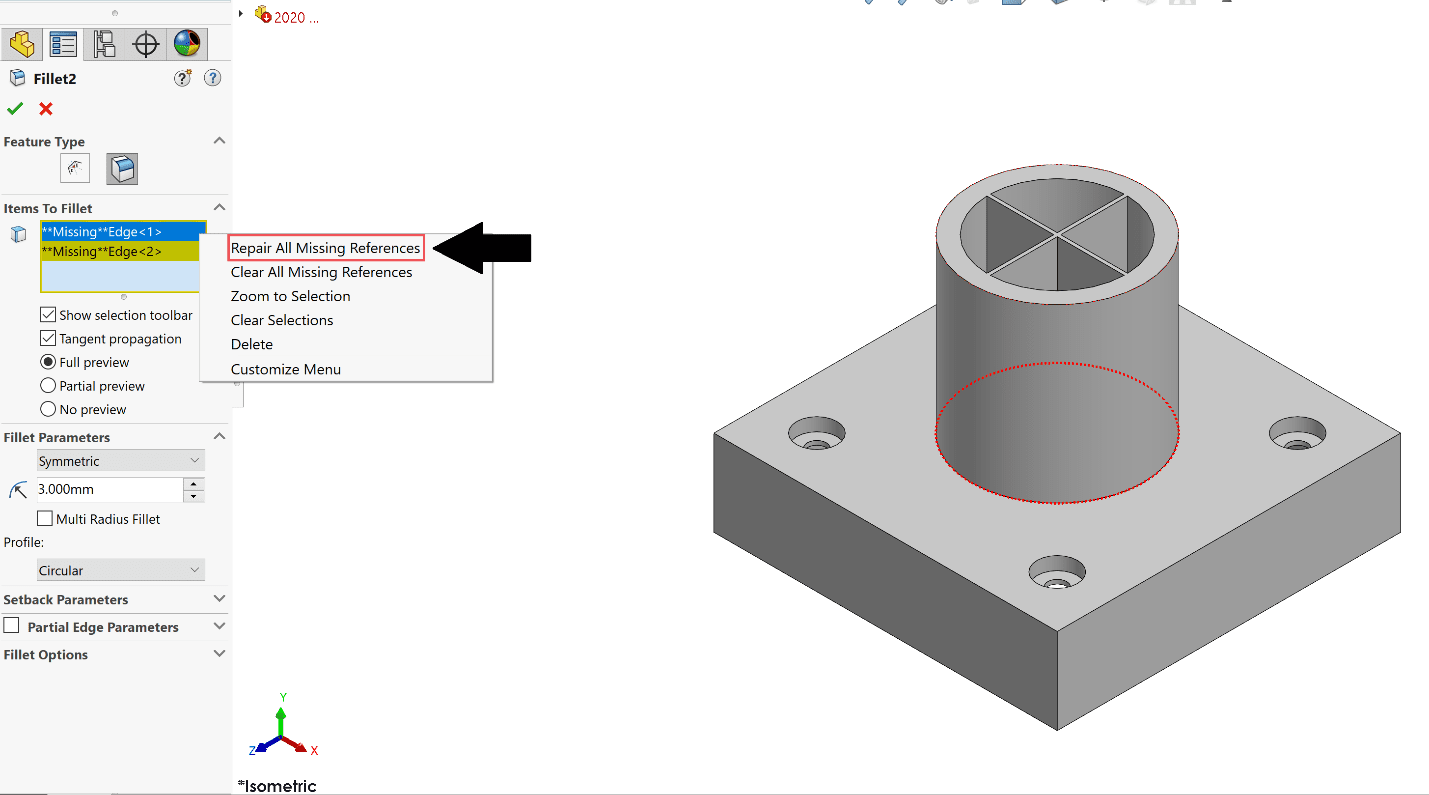 The repaired fillet edges are displayed in the PropertyManager.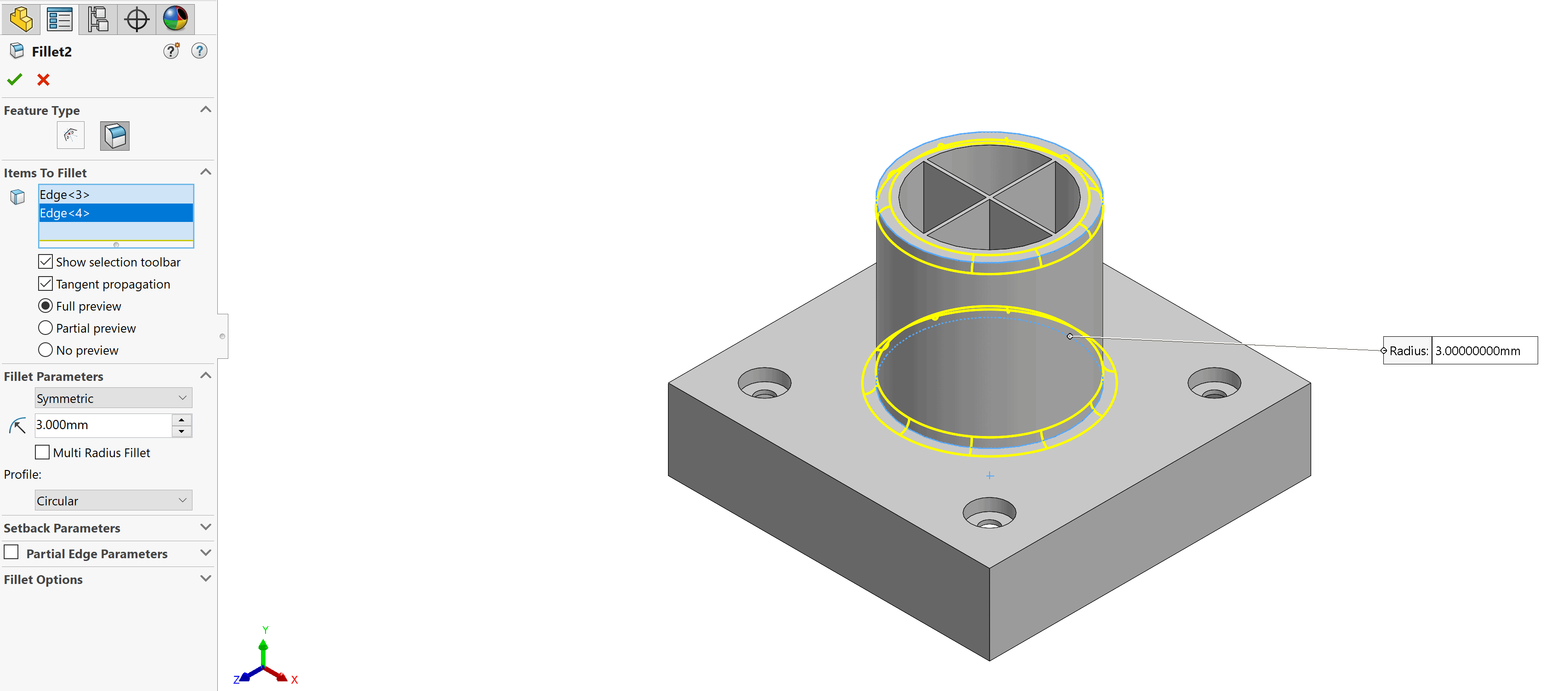 If you are unsure where the missing reference is located, use the option to zoom to selection for clarity.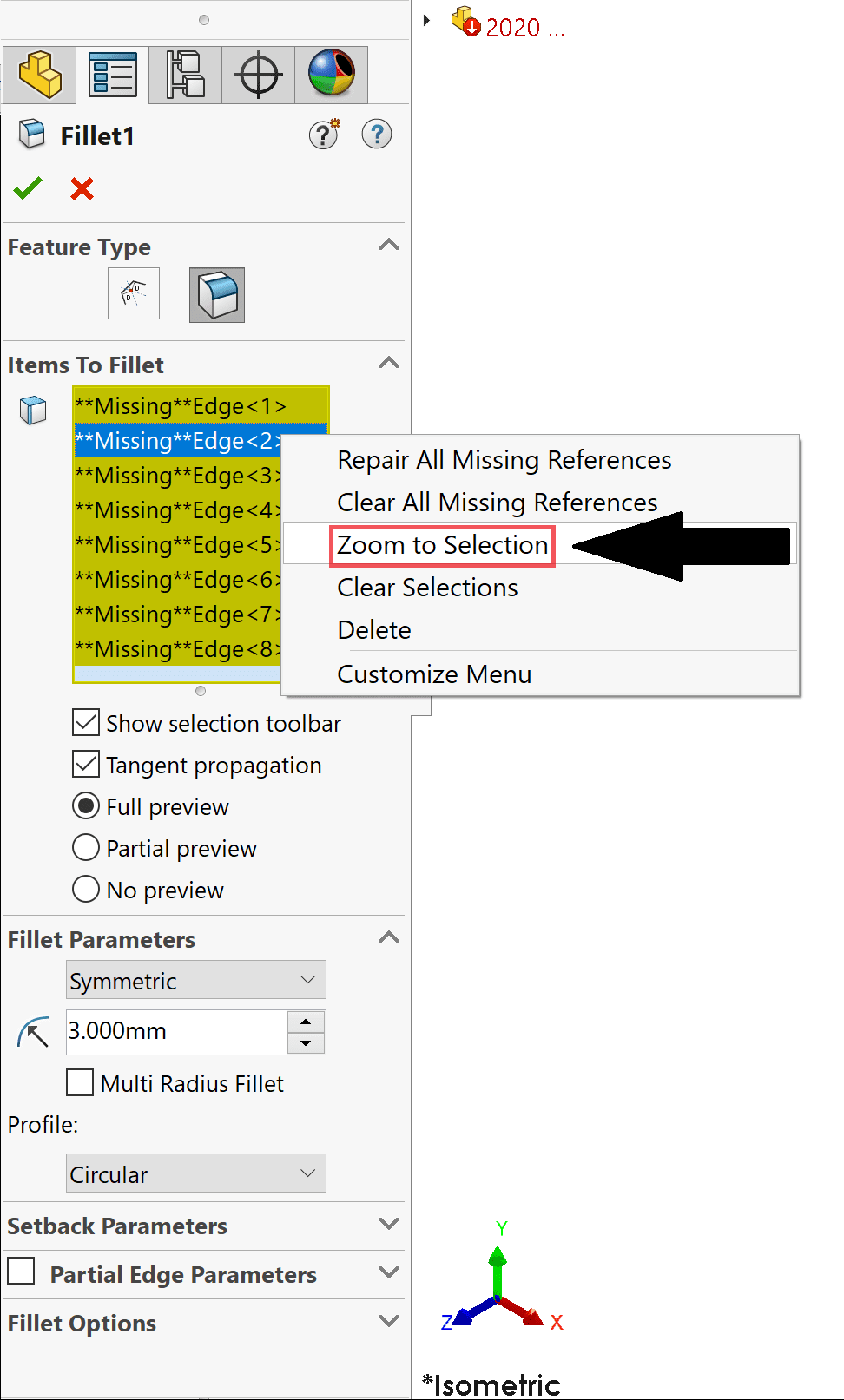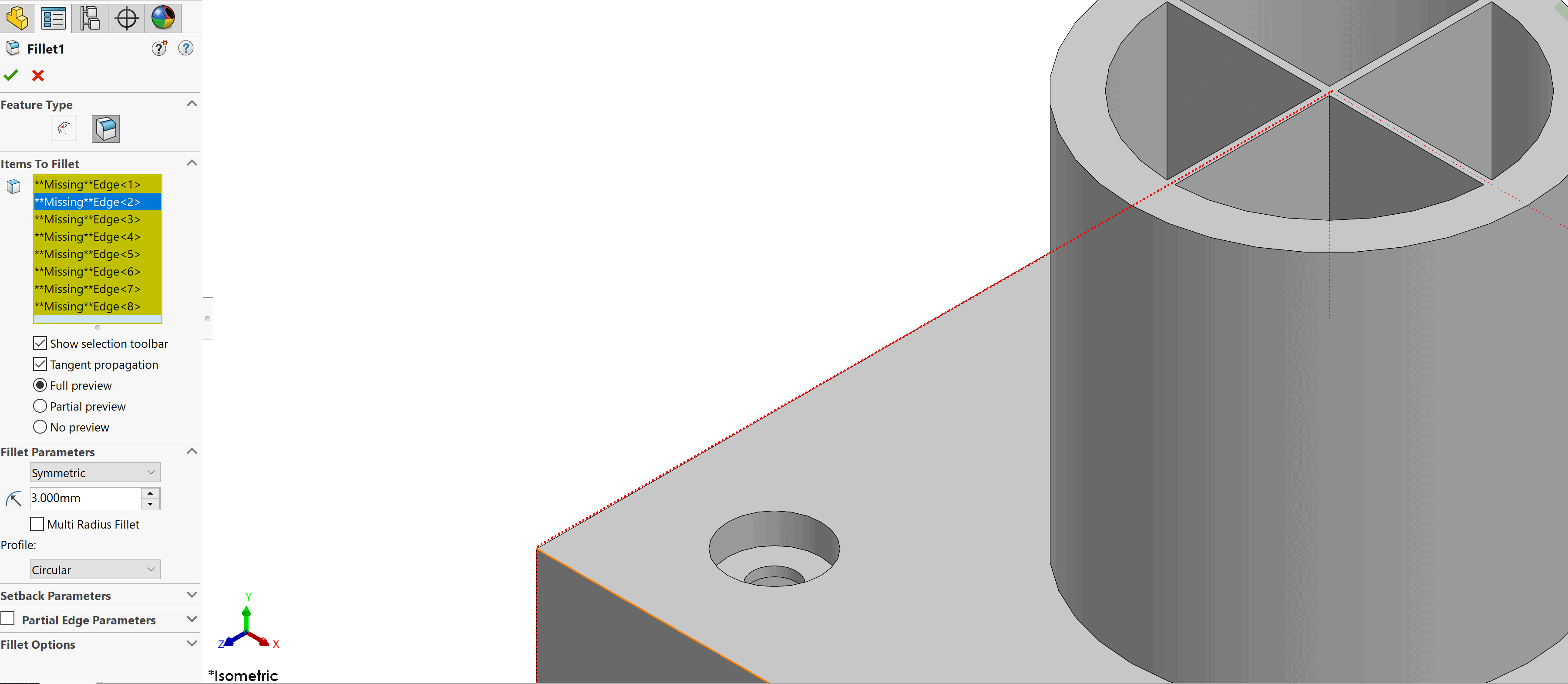 In some cases, not all missing references are repaired. When this happens, you can choose the option to clear those references from the selection box.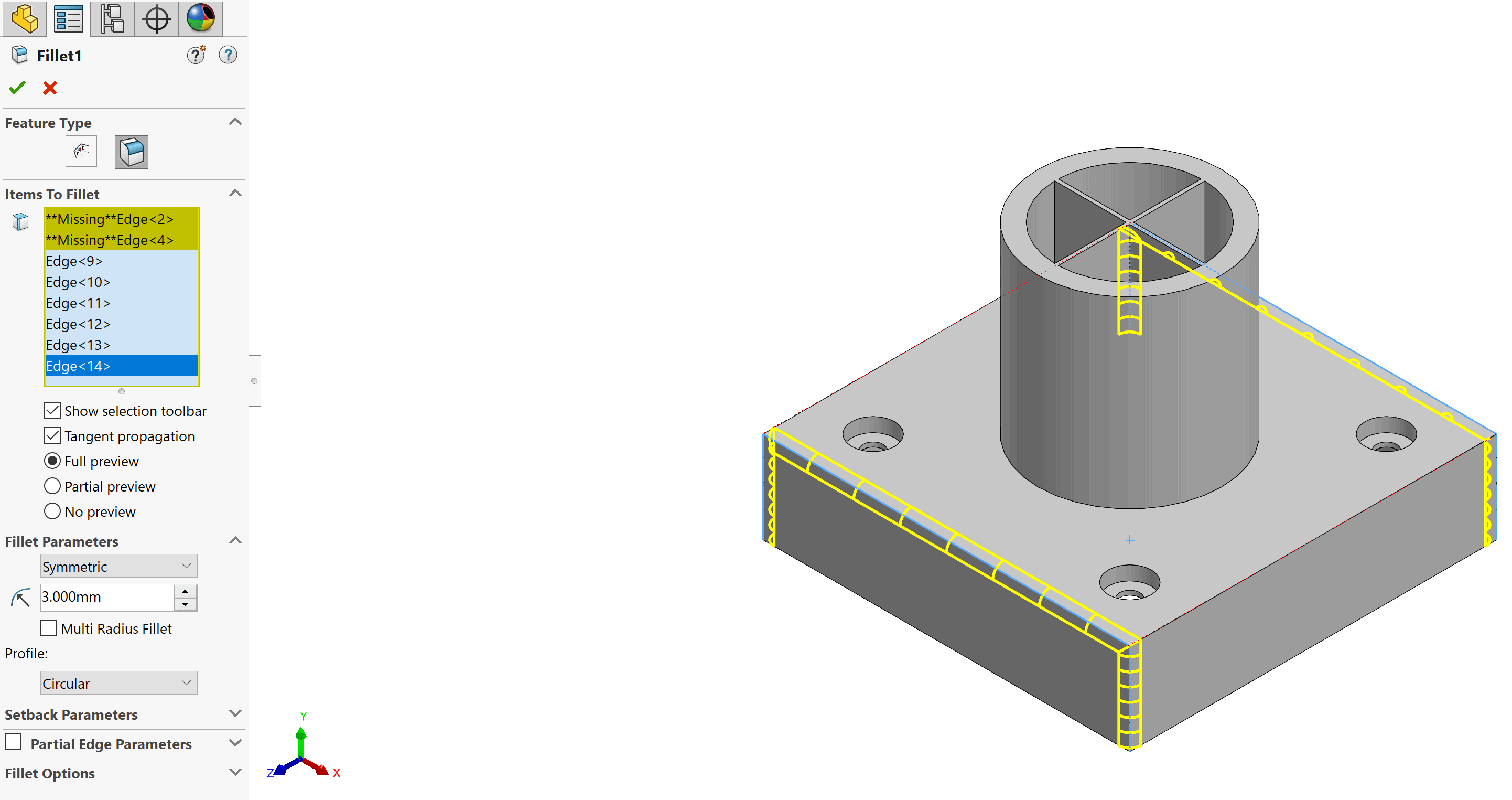 At this point, you can add edges manually to complete the fillet feature.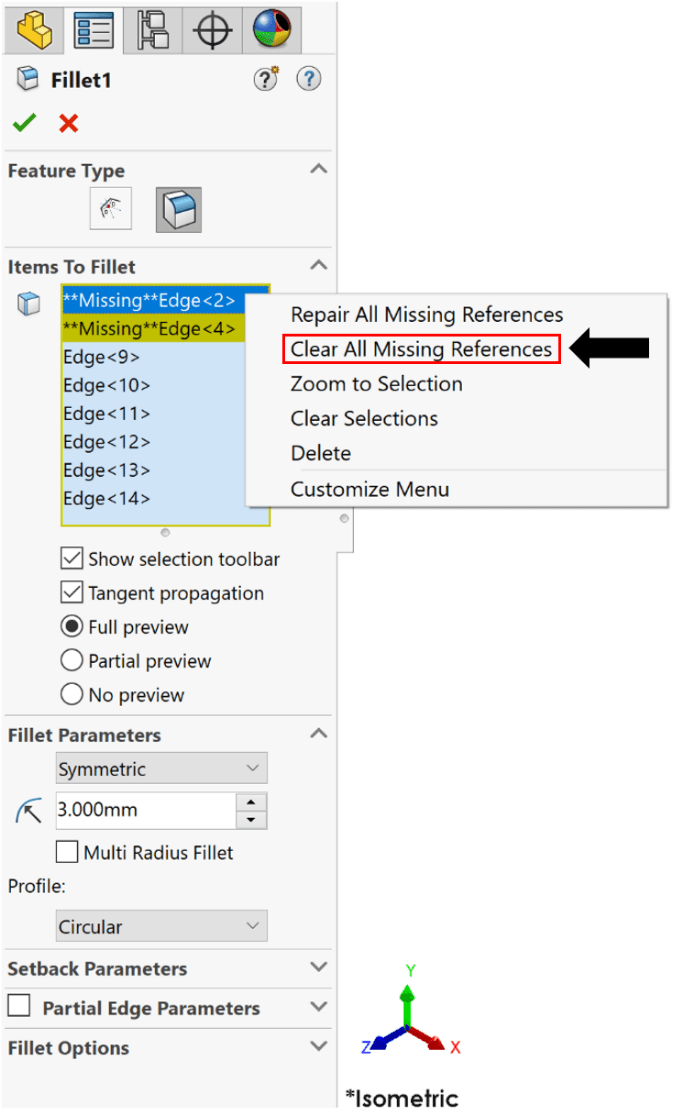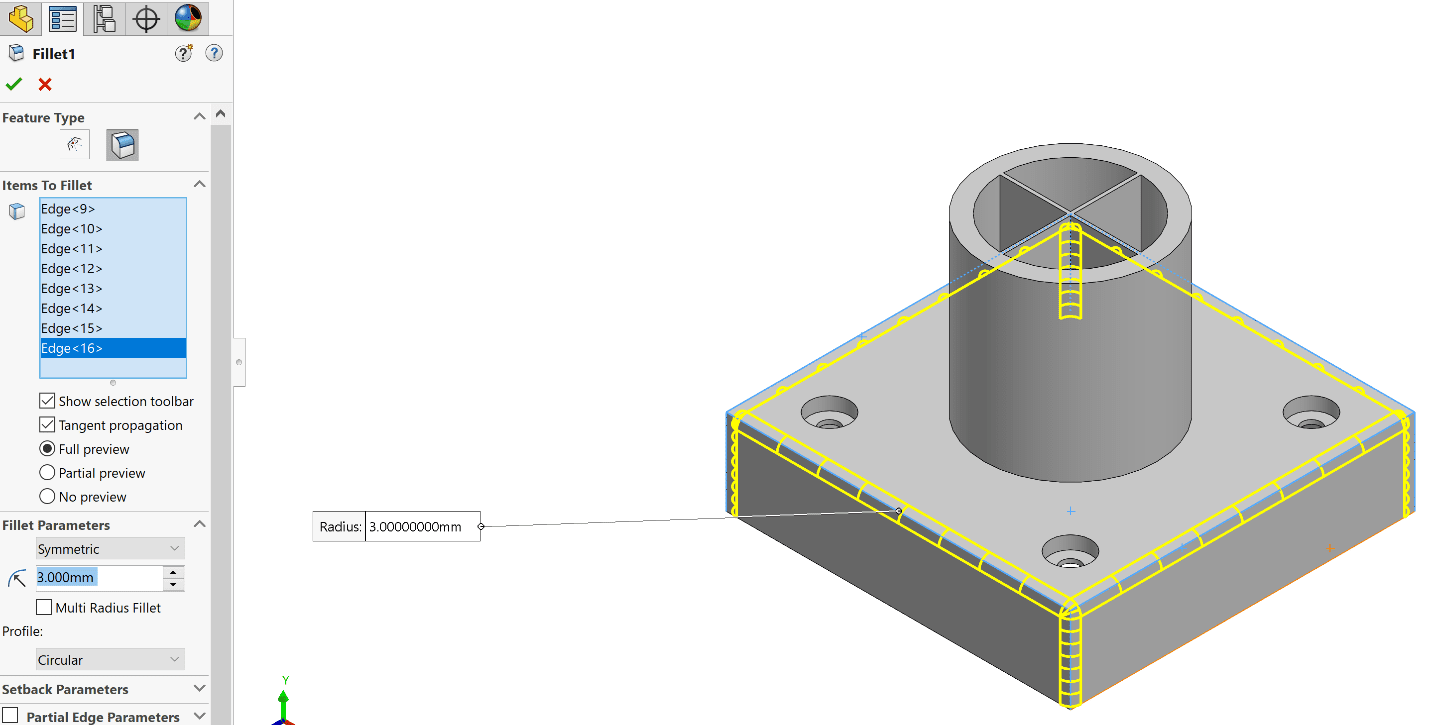 I hope this part of the What's New series gives you a better understanding of the new features and functions of SOLIDWORKS 2020. Please check back to the CATI Blog as the CATI Application Engineers will continue to break down many of the new items in SOLIDWORKS 2020. All these articles will be stored in the category of "SOLIDWORKS What's New."
Design Innovation Month – October 2019
What is DI Month? We're declaring October Design Innovation Month—again! It's a month-long series of special events focused on what's new in design and manufacturing technology. You'll learn about enhancements in SOLIDWORKS 2020 that deliver new capabilities for improved performance, streamlined workflows, and a connected design ecosystem. Find out what's new in 3D printing applications and 3D scanning to integrate into your design process. So, get ready to do things differently. It's time to innovate! Learn more about Design Innovation Month and register for events here:
Cameron Hosimer
Application Engineer
Computer Aided Technology, LLC