SOLIDWORKS 2020 What's New – SOLIDWORKS Flow Simulation
Every Year SOLIDWORKS releases updates and enhancements to the Flow Simulation Software. 2020 is no different bringing three new functionality additions.
Altitude
The general settings are enhanced by the addition of Atmospheric Pressure, and Temperature being linked to Altitude.
Using a What If Scenario will allow the user to depict a flight path with increasing or decreasing altitude.
Fan Derating
Located in the Fan property manager the Fan Derating factor produces more realistic results based on fans typically not running at full capacity. The derating can be seen in the preview window.
Logical Expressions in Formula Dependency
2020 now enhances dependencies using conventional Boolean expressions like IF, AND, OR, NOT, >, <, and =. This allows the user to couple sensors to define one goal.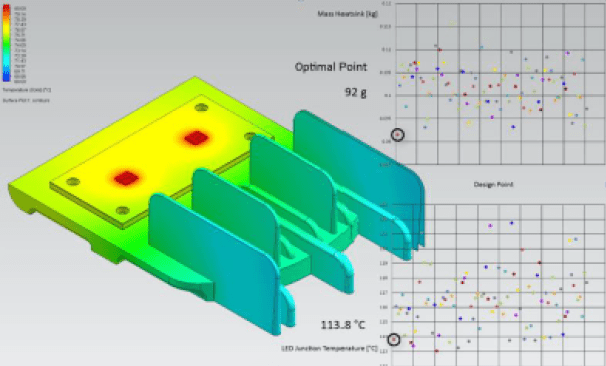 I hope this part of the What's New series gives you a better understanding of the new features and functions of SOLIDWORKS 2020. Please check back to the CATI Blog as the CATI Application Engineers will continue to break down many of the new items in SOLIDWORKS 2020. All these articles will be stored in the category of "SOLIDWORKS What's New."
Design Innovation Month – October 2019
What is DI Month? We're declaring October Design Innovation Month—again! It's a month-long series of special events focused on what's new in design and manufacturing technology. You'll learn about enhancements in SOLIDWORKS 2020 that deliver new capabilities for improved performance, streamlined workflows, and a connected design ecosystem. Find out what's new in 3D printing applications and 3D scanning to integrate into your design process. So, get ready to do things differently. It's time to innovate!
Robert Warren
Simulation Specialist
Computer Aided Technology, LLC