SOLIDWORKS 2021: "Link to Property" in Drawings Notes Causing Crashes
NOTE: This issue is fixed in 2021 SP 3.0, which is currently in early visibility on www.my.solidworks.com, however until the wide release is out, this is a fix.
In SOLIDWORKS 2021, there is an issue with linked properties in Drawings notes causing SOLIDWORKS to crash to desktop: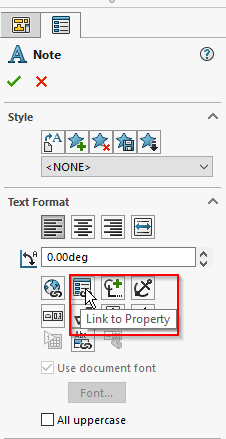 If you're unfamiliar with the tool, it's quite handy for automatically updating properties for different configurations so you don't have to manually search out the values for certain properties (e.g. configuration name, mass, material, etc.).
The fix is peculiar, but simple: changing the theme from Light to Dark and back will permanently fix the issue. Simply go to Tools > System Options > Colors and set the "Background" dropdown to Dark. Close out of SOLIDWORKS, restart, change back to Light theme, restart again, and the issue should be solved.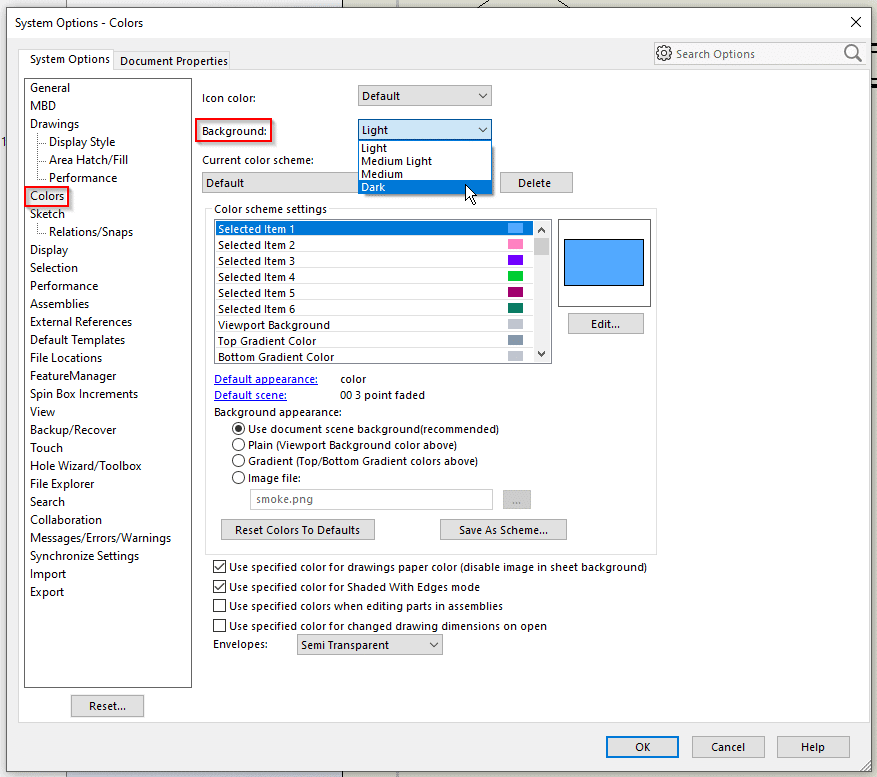 2021 SP 3.0 is only a few weeks away, but production can't wait! Hopefully this will help if you need it, or show you the very cool Dark theme.
Special thanks to my colleagues Judy Marlo and Anthony Sandri for helping me track down a fix.
Mike Thompson
SOLIDWORKS Application Engineer – CSWP
Computer Aided Technology, Inc.