SOLIDWORKS 2021 What's New – SOLIDWORKS Plastics Material Library Updates
SOLIDWORKS Plastics has introduced several new enhancements this year for 2021. Year over Year SOLIDWORKS Plastics has been adapted to behave more like SOLIDWORKS Simulation including familiar workflows and interface. This year has marked the apex of these changes making the interface different than before but familiar at the same time. This blog will be covering the Material Database changes to Plastics, but you can read about the additional changes in the blogs listed below.
Plastics Redesigned Manager Tree
Plastics Multi-Material Over-molding
Plastics Co-Injection Enhancements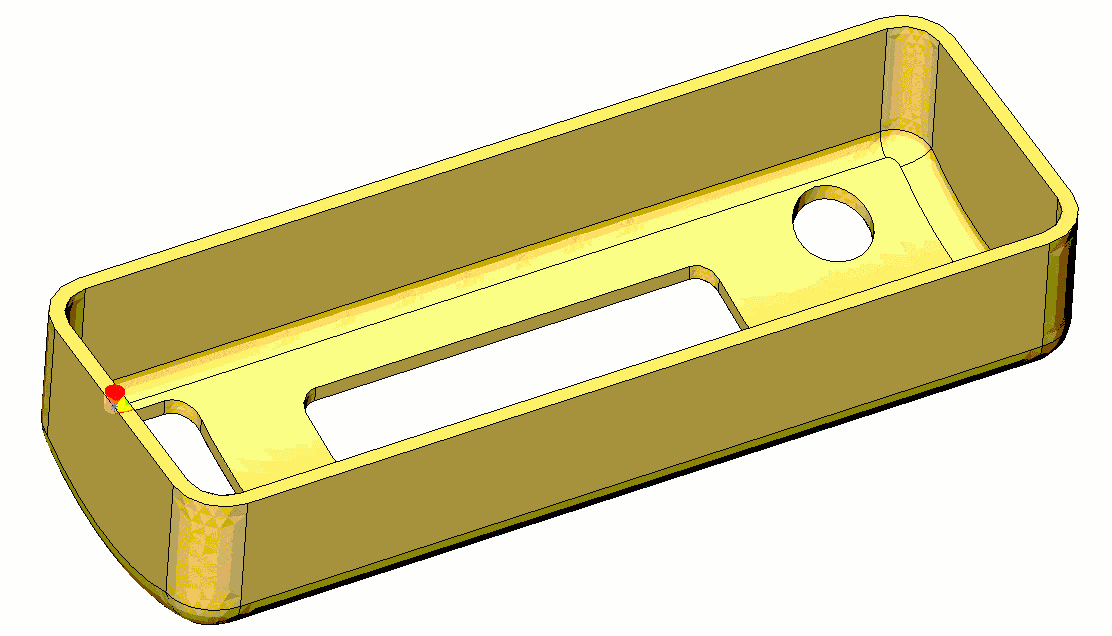 Access to Material Database
Plastics 2021 has moved access to the Material Database including Polymers, Coolants, and Mold materials directly on the Plastics command manager. This brings a familiar workflow to Plastics. Plastics 2020 gave access to the Material data base from a Right Mouse Button selection on the Plastics Tree.

2021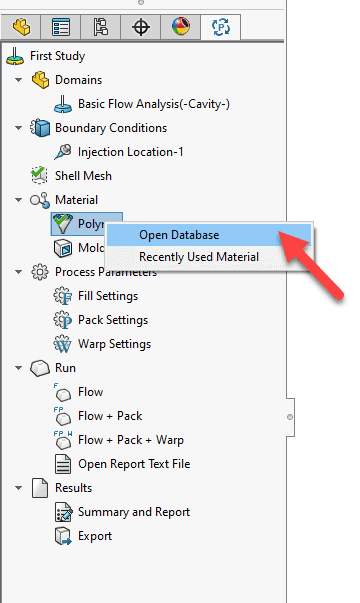 2020
Material Database Plots
Material Database Plots have been reworked including Viscosity and Pressure-Volume-Temperature. The enhancements include better visibility of the plots themselves decreasing the number of isotherm plots from 10 to 5 for viscosity and 10 to 6 isobars for PVT. This cleans up the visual appearance of the plots.
The number of temperature datasets for generating viscosity has been changed to 5 curves, and pressure datasets for generating PVT curves to 4.
Plot markers were removed for both plot types cleaning the visual aesthetics of the plots dramatically.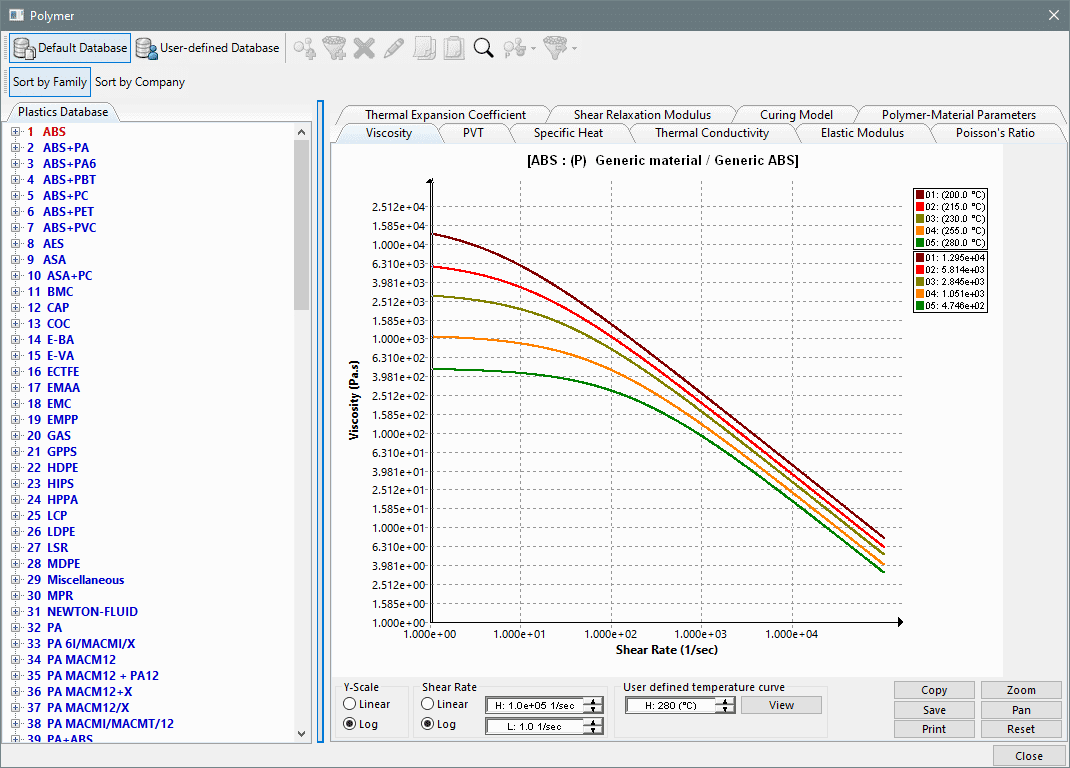 2021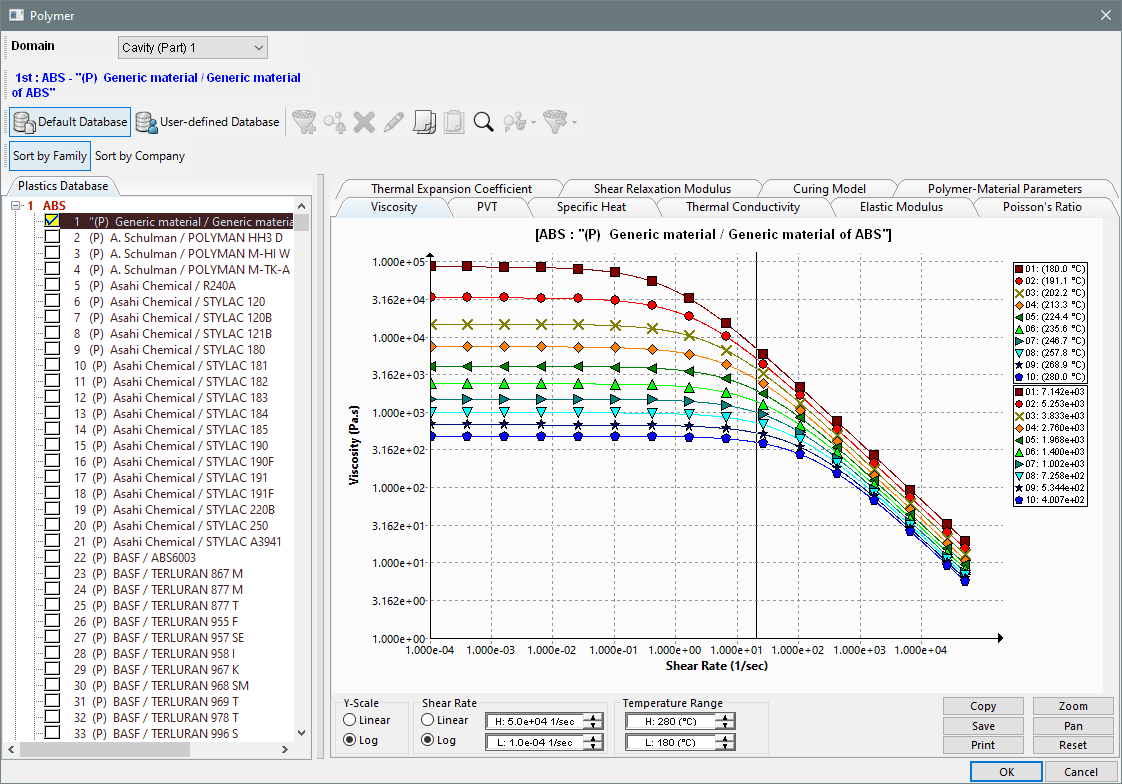 2020
Material Library Updates
Material Library Updates include removal of obsolete materials formerly under the DOW Chemical brand and the addition of the materials to the Trinseo brand. New materials form SABIC Innovative Plastics, and Asahi Kasei Plastics North America were added.
In addition to the material database material listings changes, the ability to search the Database by density was added.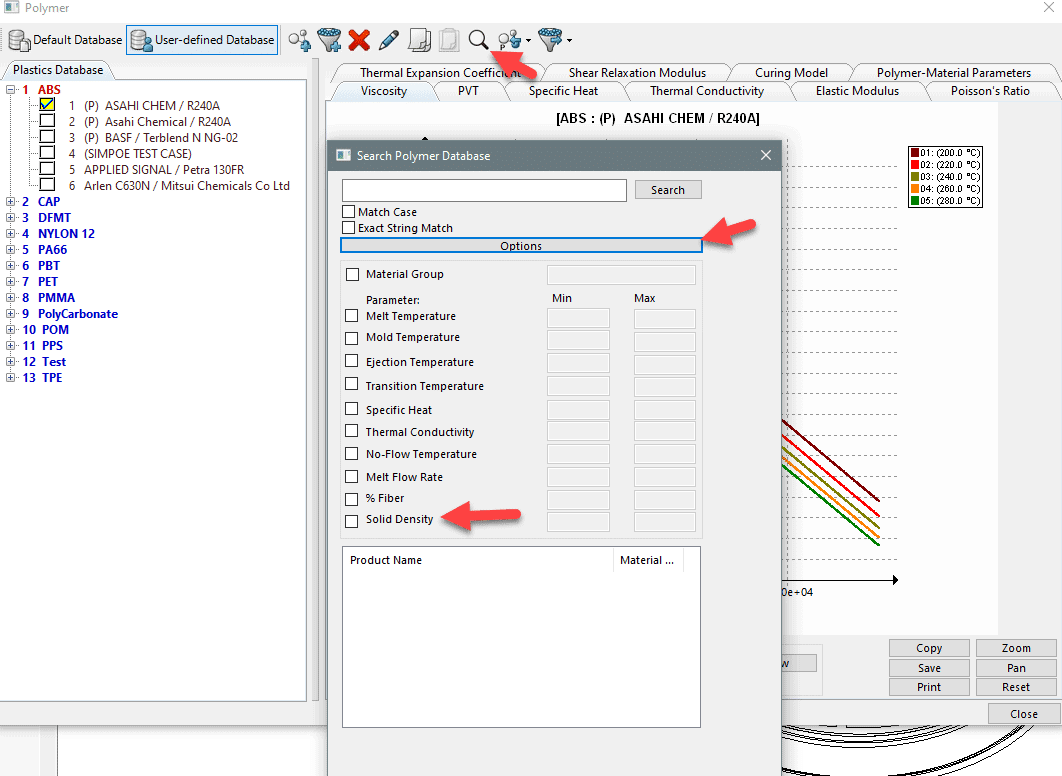 I hope this part of the What's New series gives you a better understanding of the new features and functions of SOLIDWORKS 2021. Please check back to the CATI Blog as the CATI Application Engineers will continue to break down many of the new items in SOLIDWORKS 2021. All these articles will be stored in the category of "SOLIDWORKS What's New."
Robert Warren
Simulation Specialist, Elite Application Engineer
www.cati.com
What is DI Month? We're declaring October Design Innovation Month—again! It's a month-long series of special events focused on what's new in design and manufacturing technology. You'll learn about enhancements in SOLIDWORKS 2021 that deliver new capabilities for improved performance, streamlined workflows, and a connected design ecosystem. Find out what's new in 3D printing applications and 3D scanning to integrate into your design process.