SOLIDWORKS 2022 What's New – SOLIDWORKS Visualize – Patterns and Corner Radius
SOLIDWORKS Visualize continues to get better with each release and these are a few of my favorite new features in Visualize 2022; The new Pattern tool, an update to Corner Radius, and threads from SOLIDWORKS.
Corner Radius is not a new feature; however, it's been updated to now accept rounds on models that have a bump appearance or normal map applied. This tool can save you a ton of time, and needless polygons, by applying a radius to all sharp edges on your model, making your renders look much more natural by breaking all sharp edges a bit.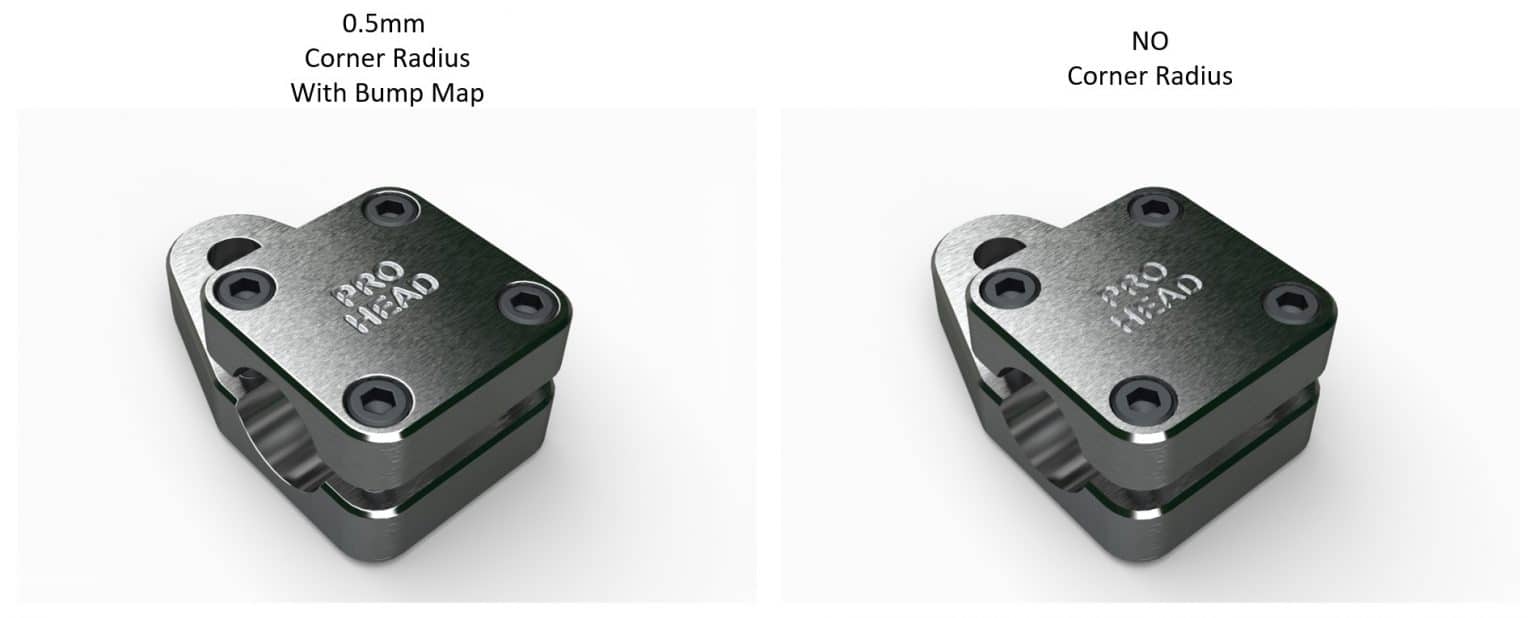 Notice the edge highlights in the left image produced by the radius.
Corner Radius can be applied to a group or individual parts from the Models > Advanced Tab.

You might remember from the What's New Presentations we showed that threads have an updated appearance in SOLIDWORKS. This appearance carries over into Visualize when imported now.
Notice the added 0.5mm corner radius to all edges, and the edge of the threaded hole has a radius from this feature. It really makes renders look better with little effort.
Pattern Tool, previously users could create an organized set of models using the Formation tool. This feature has been re-imagined into a new pattern generator with some awesome new abilities. No longer do you need to manually copy and paste several models; simply select a model and create a new pattern. You can also create a pattern from the menu; Project > Models > New Pattern. Note: If you import configurations from your SOLIDWORKS Models, then each instance of the pattern can use a different model set (not shown here).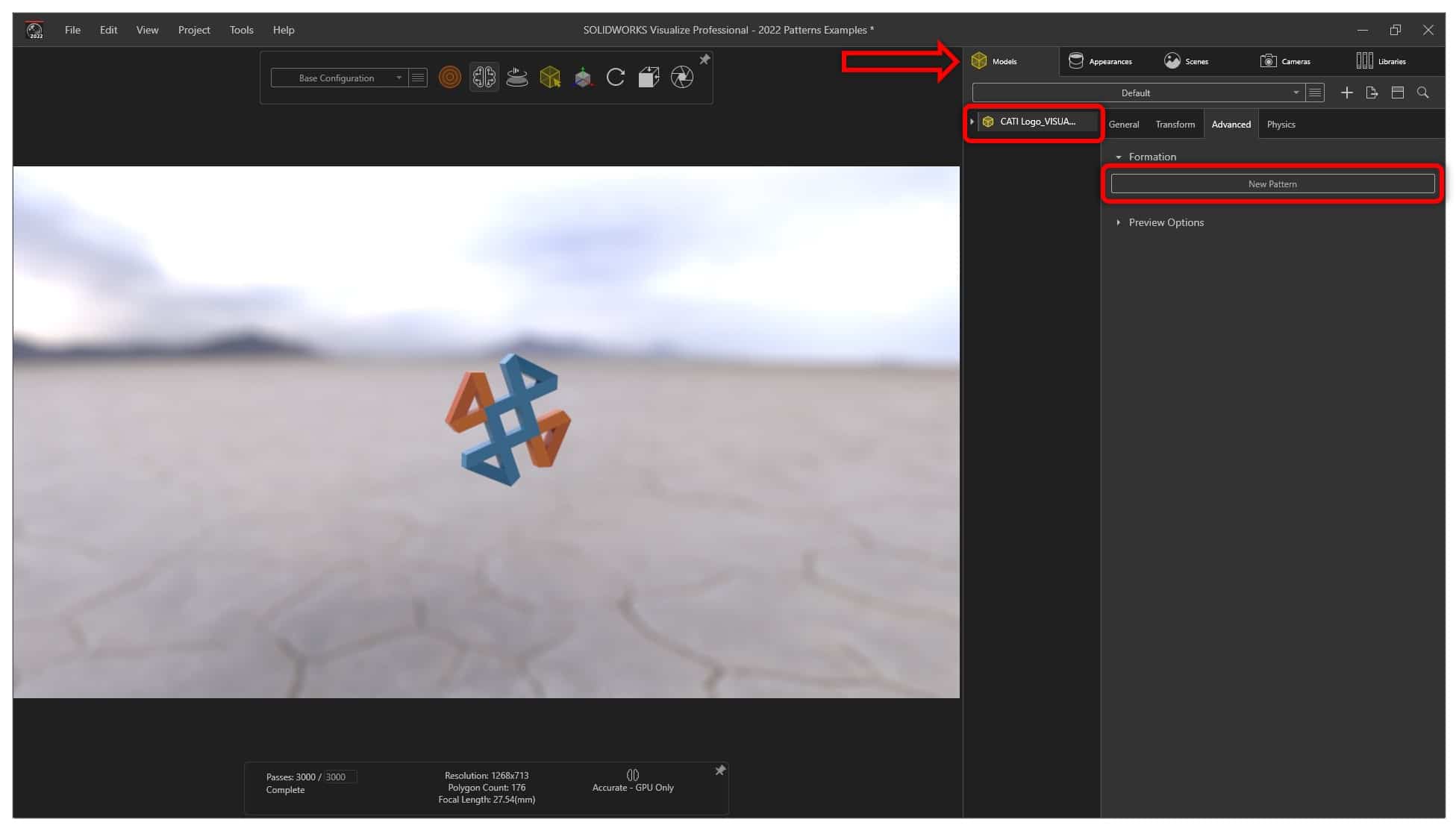 Once the pattern is started, there are several types to choose.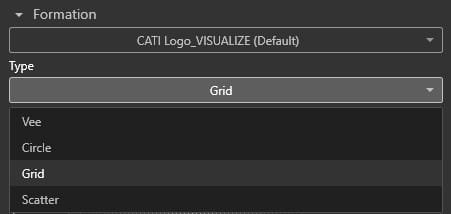 For Grid, specify the number of instances in each direction, followed by distance, rotation, and scale. You can also set each measurement as relative which accumulates their respective values.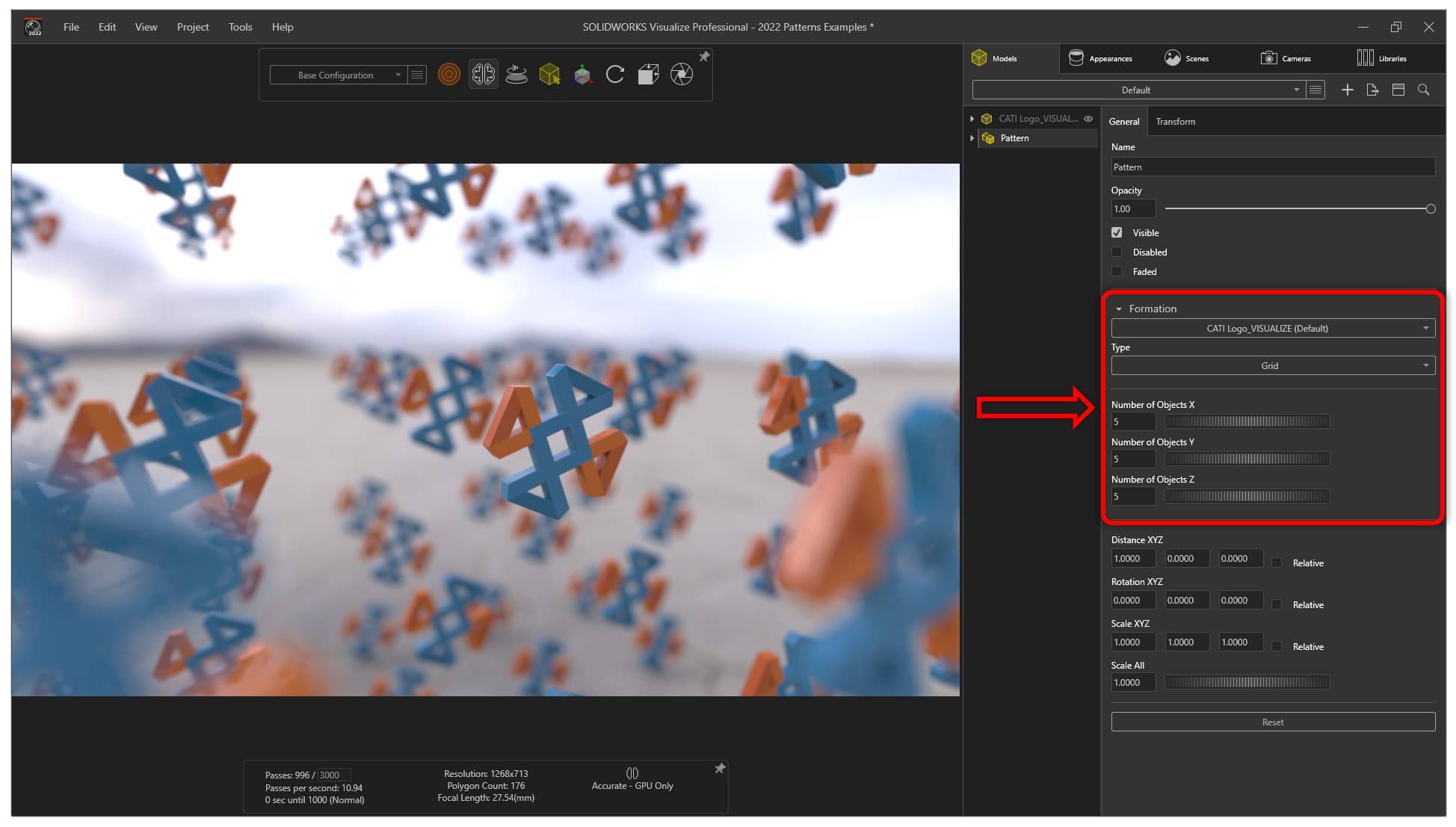 With Circle pattern, note the orientation of each new instance; they all match the direction of the original model. Below I have specified 12 total instances with a radius of 1.26 over 360deg.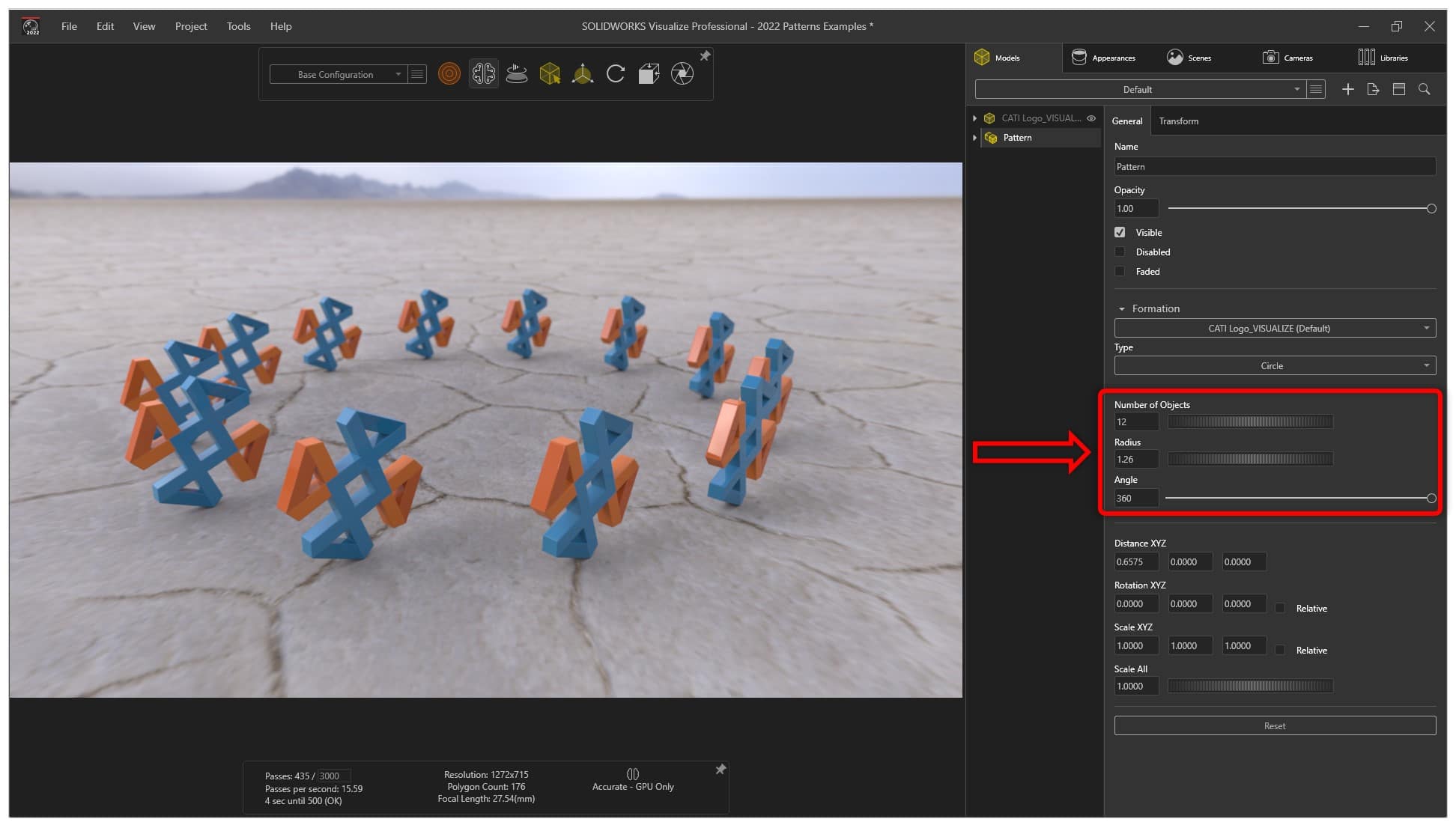 Using the Relative option, a rotation around the y axis is specified which rotates each new instance 30deg from the previous one.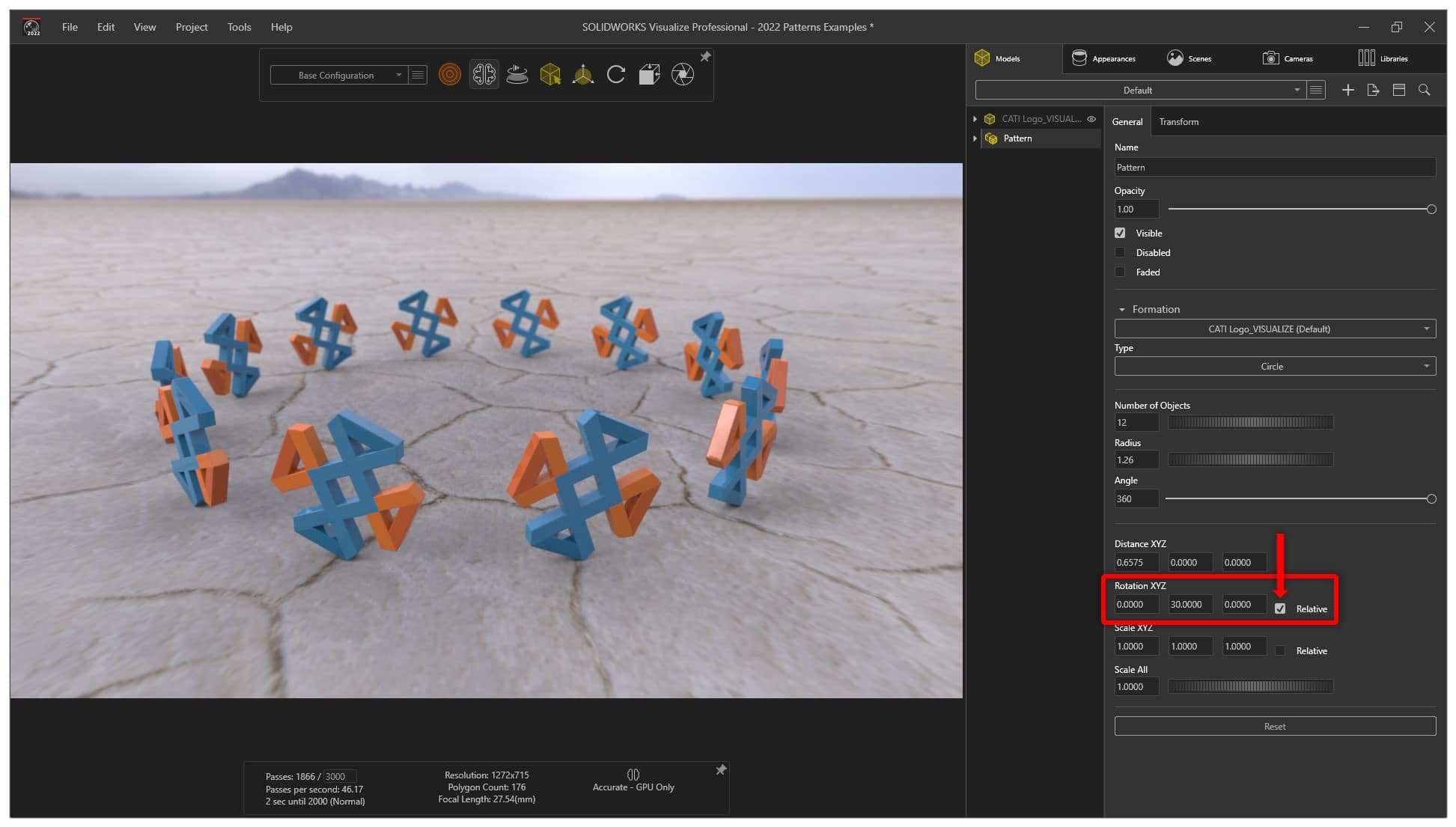 One of the coolest new Pattern types is Scatter. You can specify the range, or area, that will contain the random pattern of models. You can further add to the randomness of the pattern with rotation and scale as I have done below.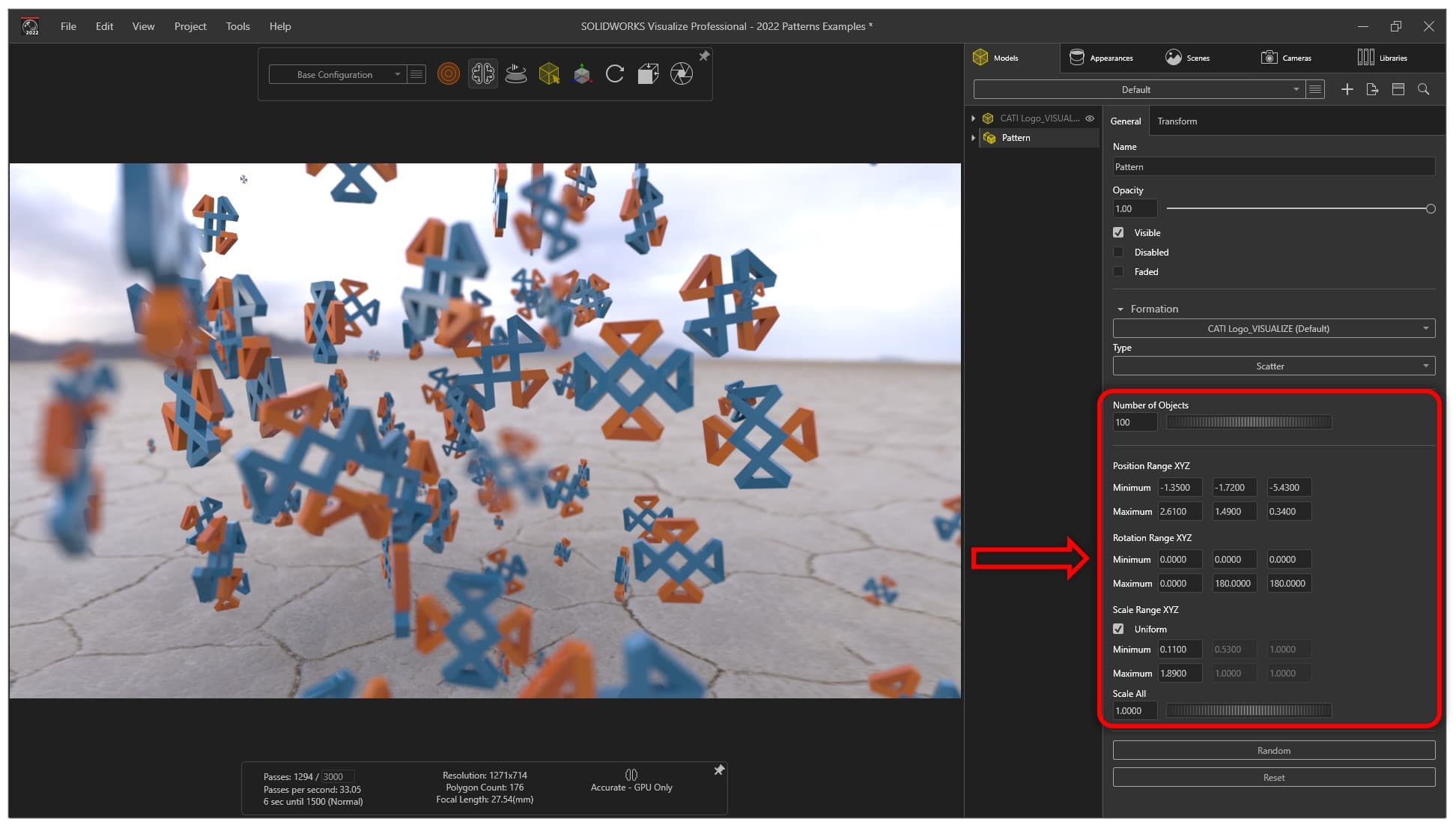 I hope this part of the What's New series gives you a better understanding of the new features and functions of SOLIDWORKS 2022. Please check back to the CATI Blog as the CATI Application Engineers will continue to break down many of the new items in SOLIDWORKS 2022. All these articles will be stored in the category of "SOLIDWORKS What's New."
Alex Worsfold
Sr. Application Engineer
Computer Aided Technology