SOLIDWORKS 2022 What's New – VISUALIZE Match Camera Tool
SOLIDWORKS Visualize is an awesome tool that can be used to render your products in a realistic environment, using accurate lighting from real world locations, along with background images to place your product in-context to its natural environment. This could be a major challenge in past versions of Visualize when placing objects in a scene like this. Getting the camera position, orientation, focal length, and perspective just right was a tedious task if information about the camera lens and position was unknown. SOLIDWORKS Visualize 2022 makes this easy with the new Match Camera tool!
The new Match Camera tool can be found in several places in the interface. First, you must insert a back plate (background) image. There are several that come pre-installed with Visualize. Be sure to check out the Cloud for additional back plates and environments. Click Tools > Match Camera, or CTRL+J. There are also buttons for Match Camera on the Cameras General tab, and the Scenes General tab when a back plate is selected.
While the tool is active, you'll see three vanishing point lines for each axis; x, y, and z or red, blue, and green respectively. The goal is to align these guidelines end points to visible edges in the back plate. Outdoor scenes without any buildings or other geometric references will make it difficult or impossible to use this tool. There are three options to enable a horizon line (orange dashed line), line extensions for each axis, and vanishing points that show where the x and z axes intersect with the horizon.
Below you can see I have aligned the guides in this villa backplate while the model is hidden.
Once the model is turned on again, it's precisely aligned with the correct perspective and rotation. You can easily adjust the camera position around the longitudinal axis from the camera transform tab. Also, pan the model using CTRL+middle-mouse-button to adjust the camera height from floor and the focal height simultaneously.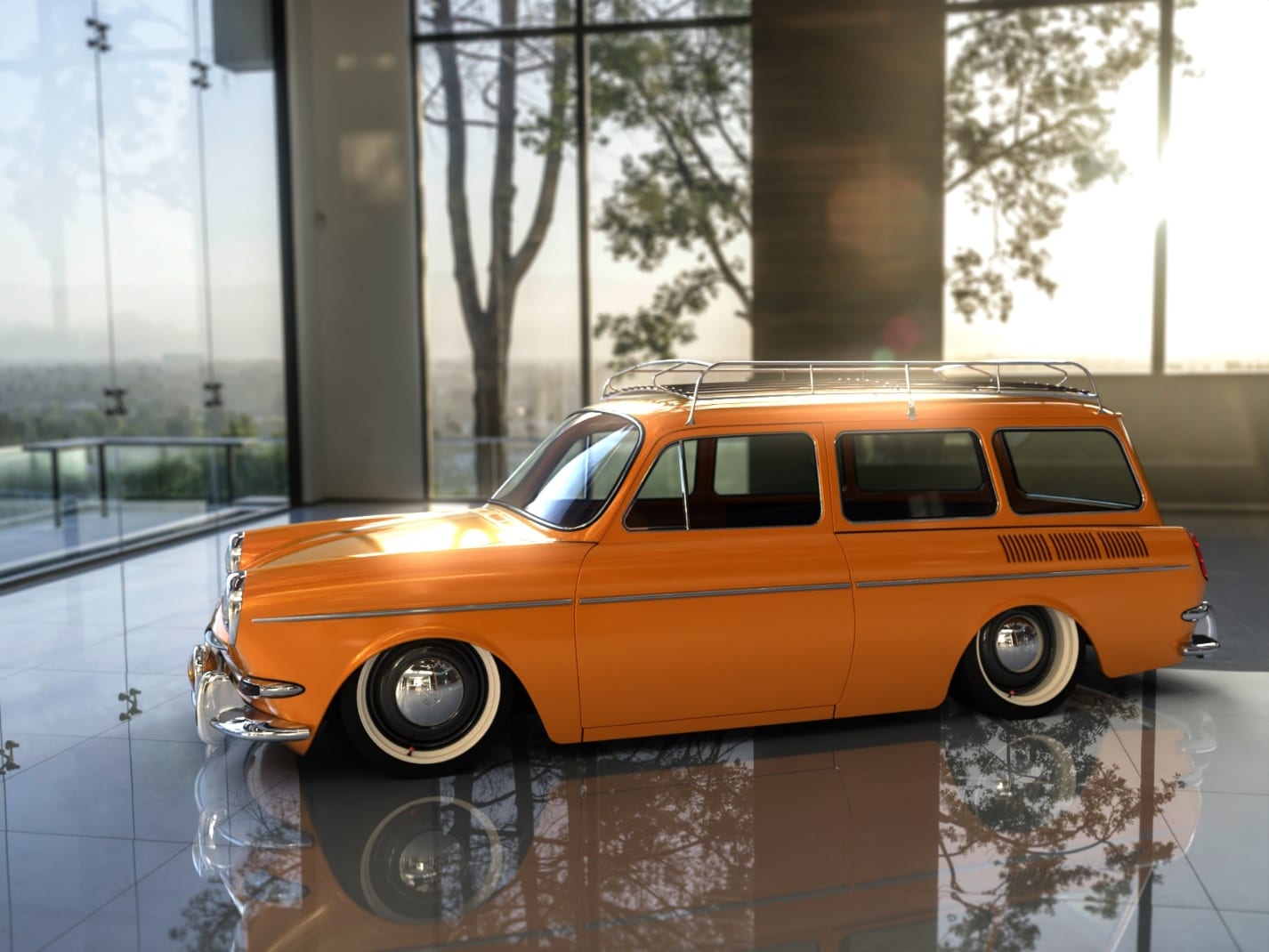 Same environment, different backplate direction. This is one of my favorite setups that come included in Visualize from the cloud library.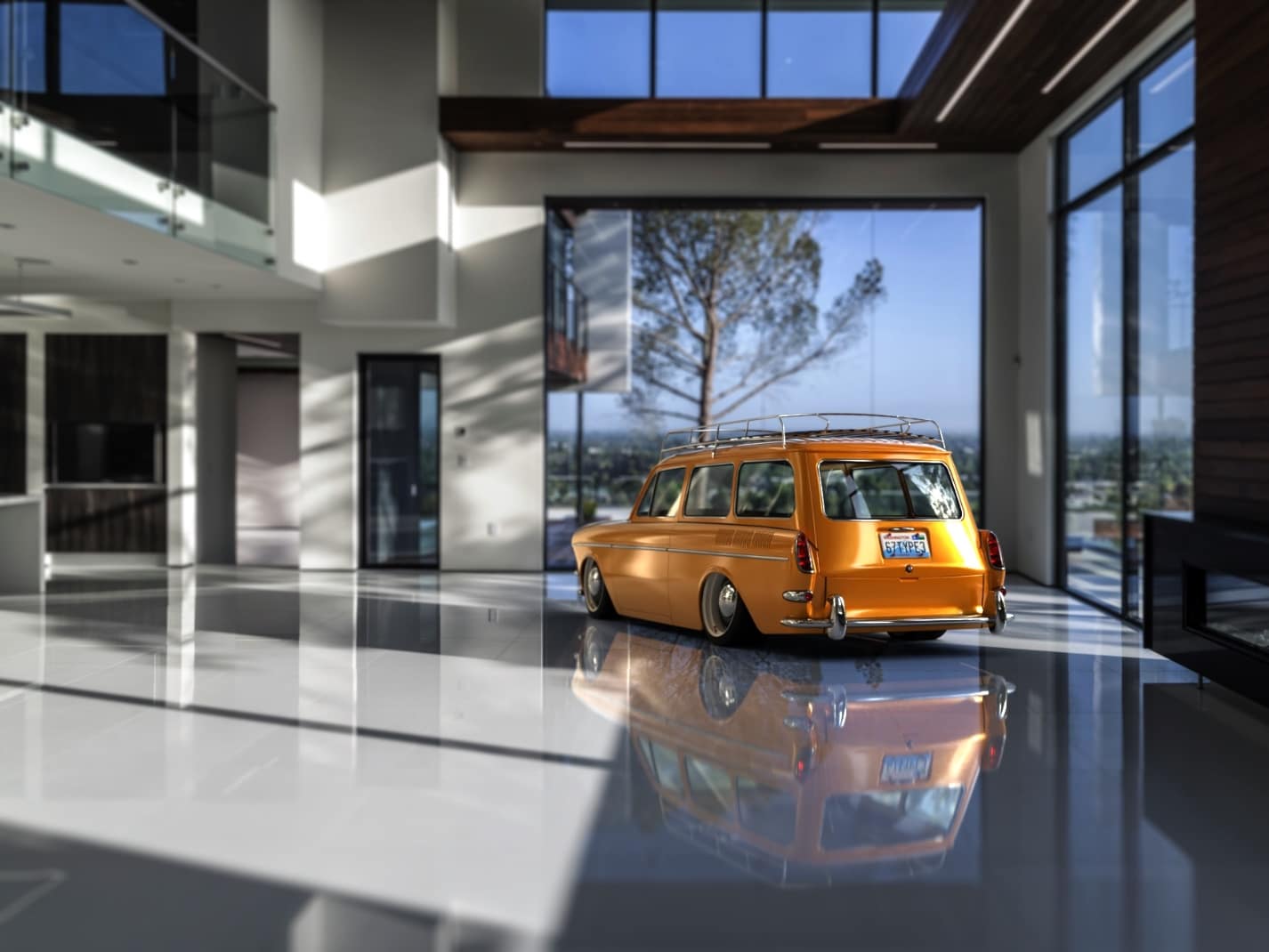 The scene below was a bit more difficult to setup since the garage floor and roof have different slopes to them. Be sure to align the axes to the direction of the floor, and not to other elements in the scene like the purple pillars or ceiling, shown here.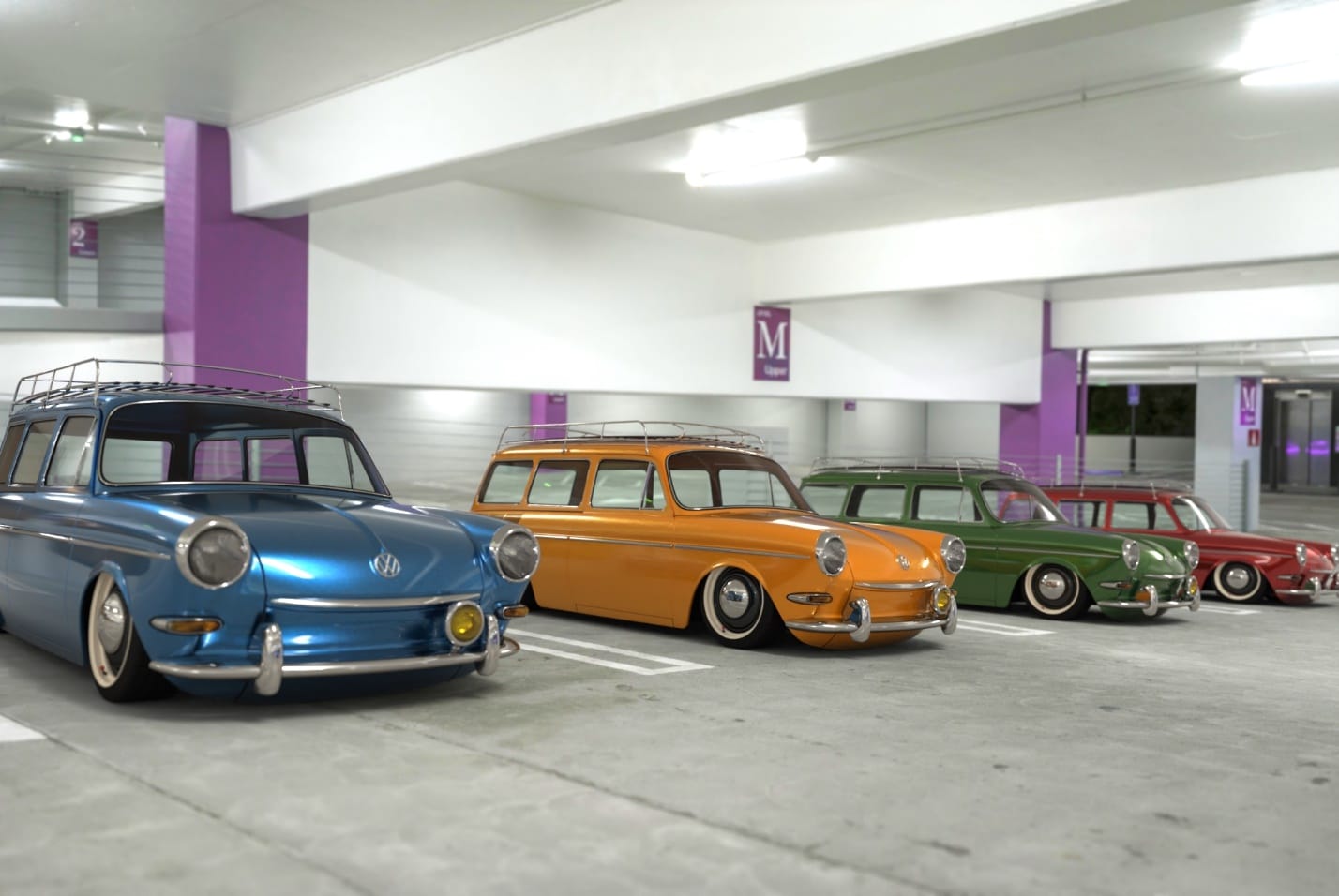 I hope this part of the What's New series gives you a better understanding of the new features and functions of SOLIDWORKS 2022. Please check back to the CATI Blog as the CATI Application Engineers will continue to break down many of the new items in SOLIDWORKS 2022. All these articles will be stored in the category of "SOLIDWORKS What's New."
Alex Worsfold
Sr. Application Engineer
Computer Aided Technology
What is Design Innovation Month?
DESIGN INNOVATION MONTH 2021 – Webinars, Virtual Showroom, Contests
Design Innovation Month is CATI's massive "What's New in 2022" event for SOLIDWORKS, 3DEXPERIENCE, and 3D printing & 3D scanning technology.  That's six weeks of live and on-demand webinars, demonstrations, in-depth blog posts, and prizes!  Best of all, it's free of charge! Check the DI Month Hub for all the details and to sign up for your next event.