SOLIDWORKS: Add Bounding Box Length to a Linked Design Table in a Drawing
When utilizing a design table there are times you may want to add it to link it in your drawings to have an up to date table of all your dimensions within your model. Unfortunately, since bounding box length is a driven measurement you are unable to add this dimension to your design table. You can add a sketch on the the face of the flat pattern and then insert a dimension to show this in the design table but for configurations that have the flat pattern suppress the value will not update to the correct value. Below I will highlight a workaround that will allow you to add this measurement to your design table and have it update automatically when changes are made to other dimensions.
Step 1 : The first step is to do an unfold command. This will allow the part to "flatten" by unfolding all of it's bends.
Step 2 : Next we will create a sketch on the unfolded top face of the model. You will convert the entities of both ends of the unfolded model to create 2 sketch lines with "on edge" relations.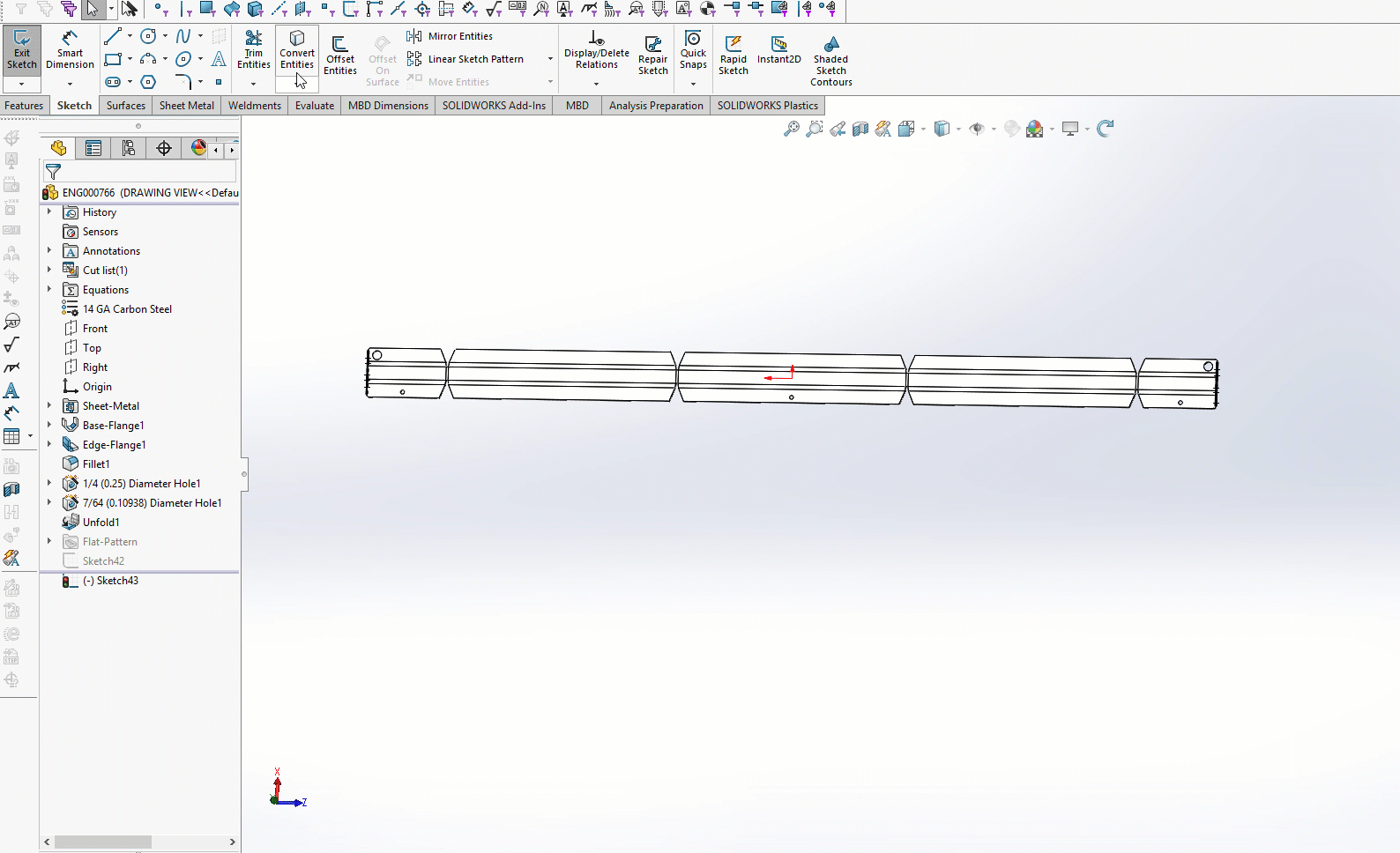 Step 3: Add a dimension between the newly created lines and choose to create it as a driving dimension. (This will come with warnings but we will address that later on)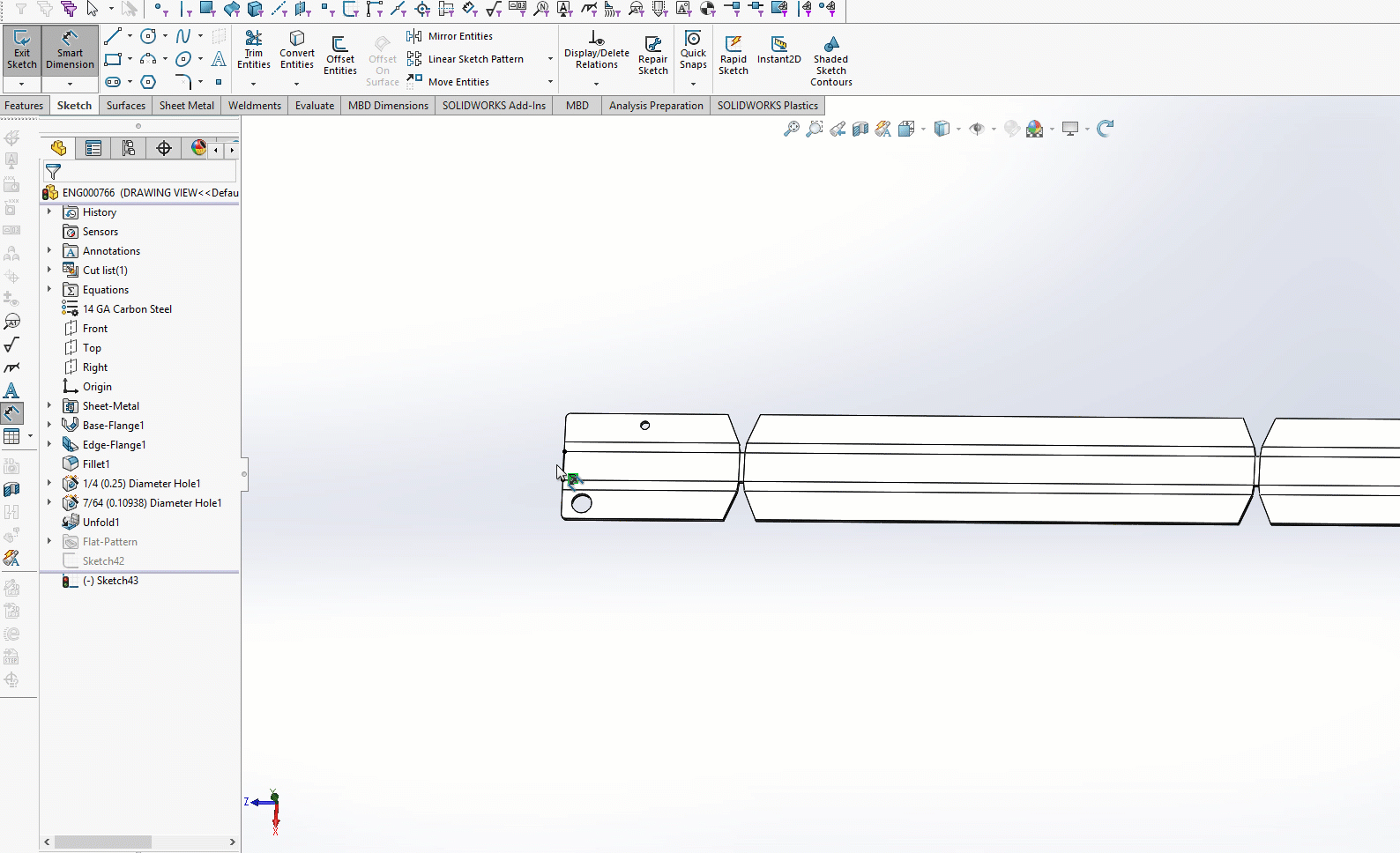 Step 4 : Add the new dimension to your design table and then set it back to a driven dimension. This will get rid of the errors previously mentioned but will allow for the dimension to stay in the design table.
Step 5 : Lastly, we are going to add in a fold command and then configure both the unfold/ fold features to be unsuppressed for all configurations. And rebuild all configurations to update our design table data.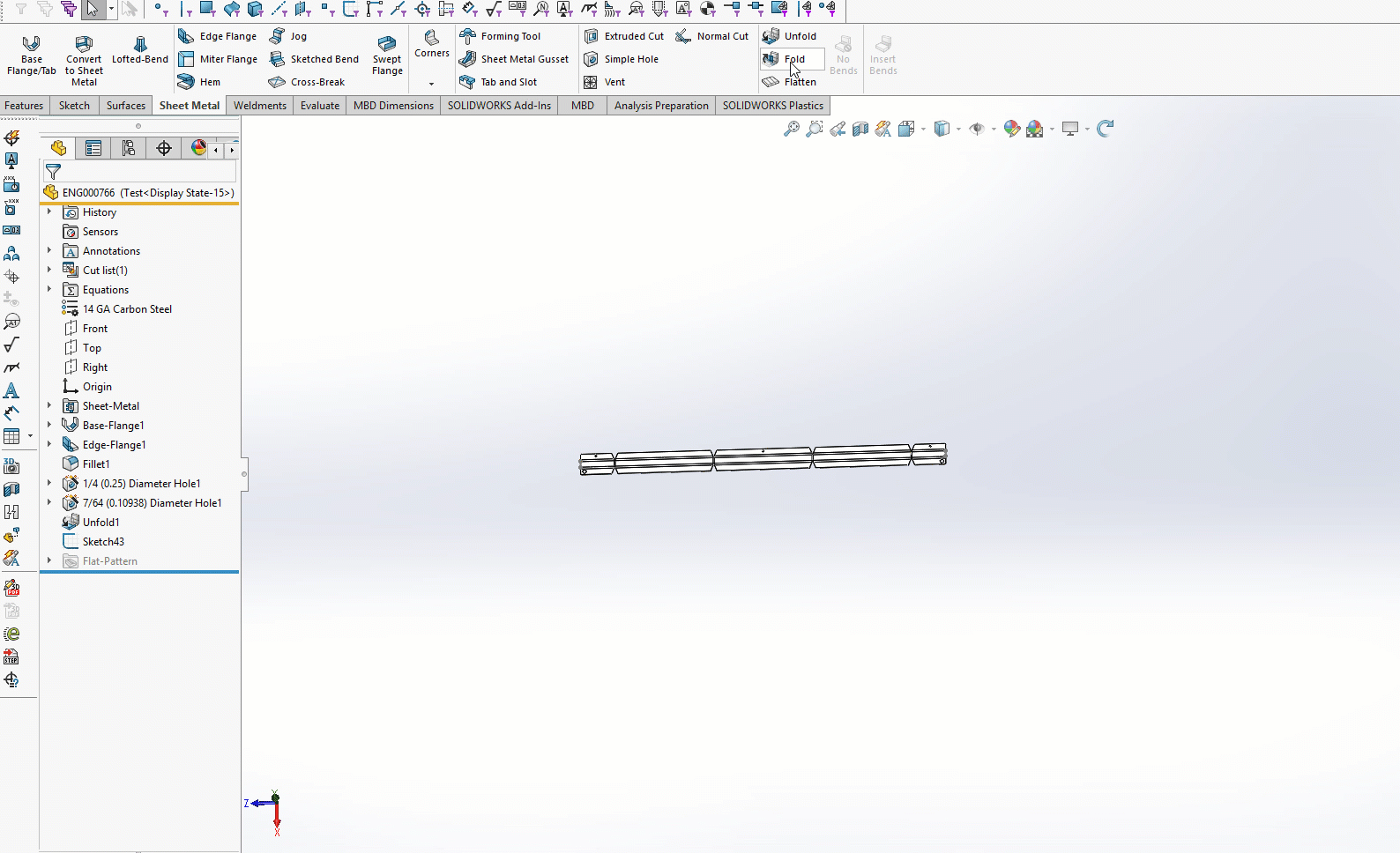 In the end you will have a design table with a column for Bounding Box length that will update with any changes to the model. Please note that if a new configuration is added you will need to rebuild all configurations to update the design table data.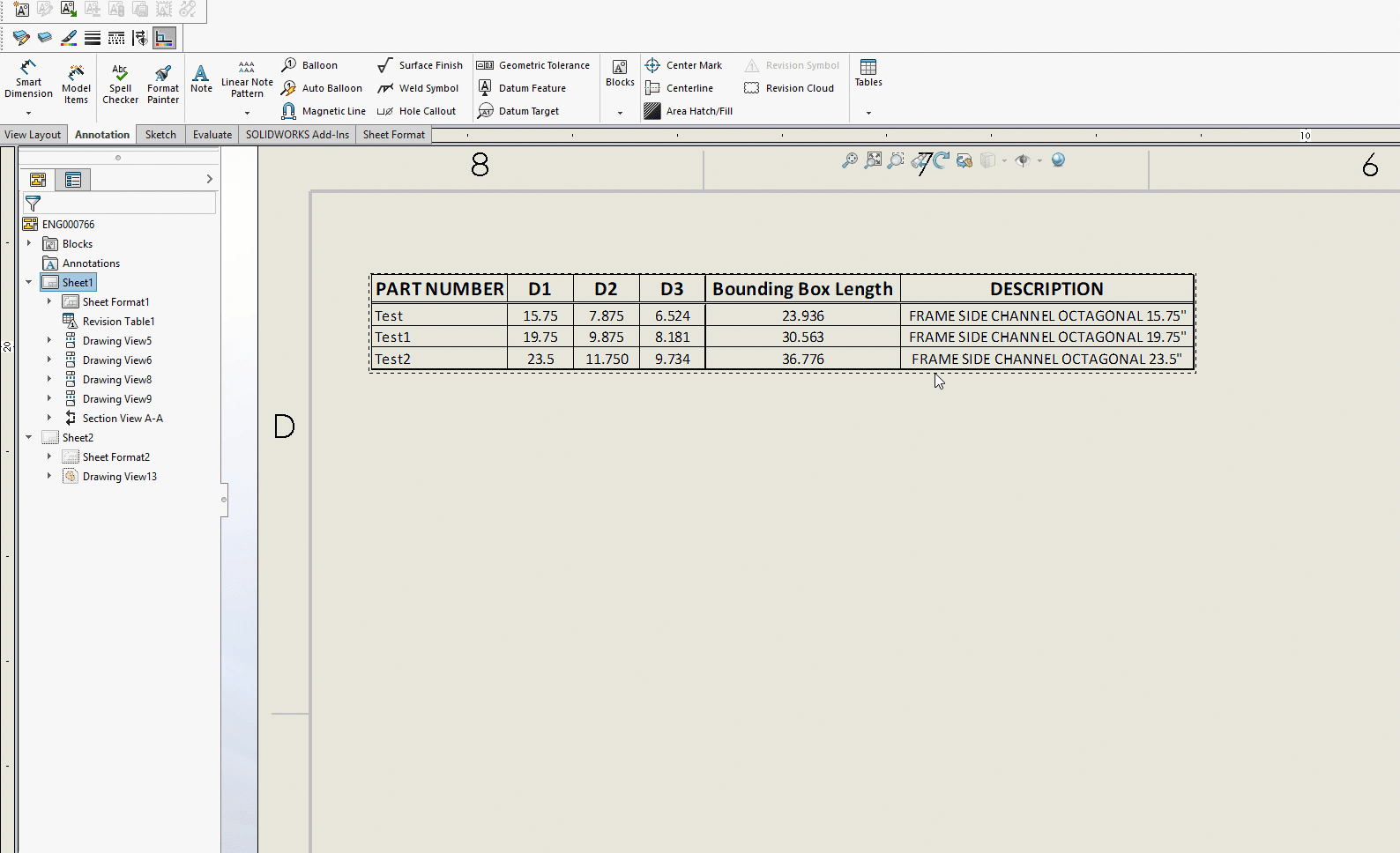 Brandon Brooks, CSWP
Technical Support Engineer
Computer Aided Technology, LLC