SOLIDWORKS: Creating Diametric Dimensions Using Centerlines
When creating revolved features in SOLIDWORKS, our sketch must not cross the axis of revolution. Since we are working with only one side of the centerline in this case, dimensions to the centerline are the radius value. If you know the diameter, that is some pretty easy math to do. However, there is a way to create the diametric dimension, if you have a sketch with a centerline in it (acting as the axis of revolution in this case).
In this example, we will select the centerline and one of the vertical lines, as our dimension selections. If we then click to place the dimension on the near side of the centerline, this would give us the radius value. However, if we move the mouse to the far side of the centerline before clicking to place the dimension, it will change to the diameter dimension.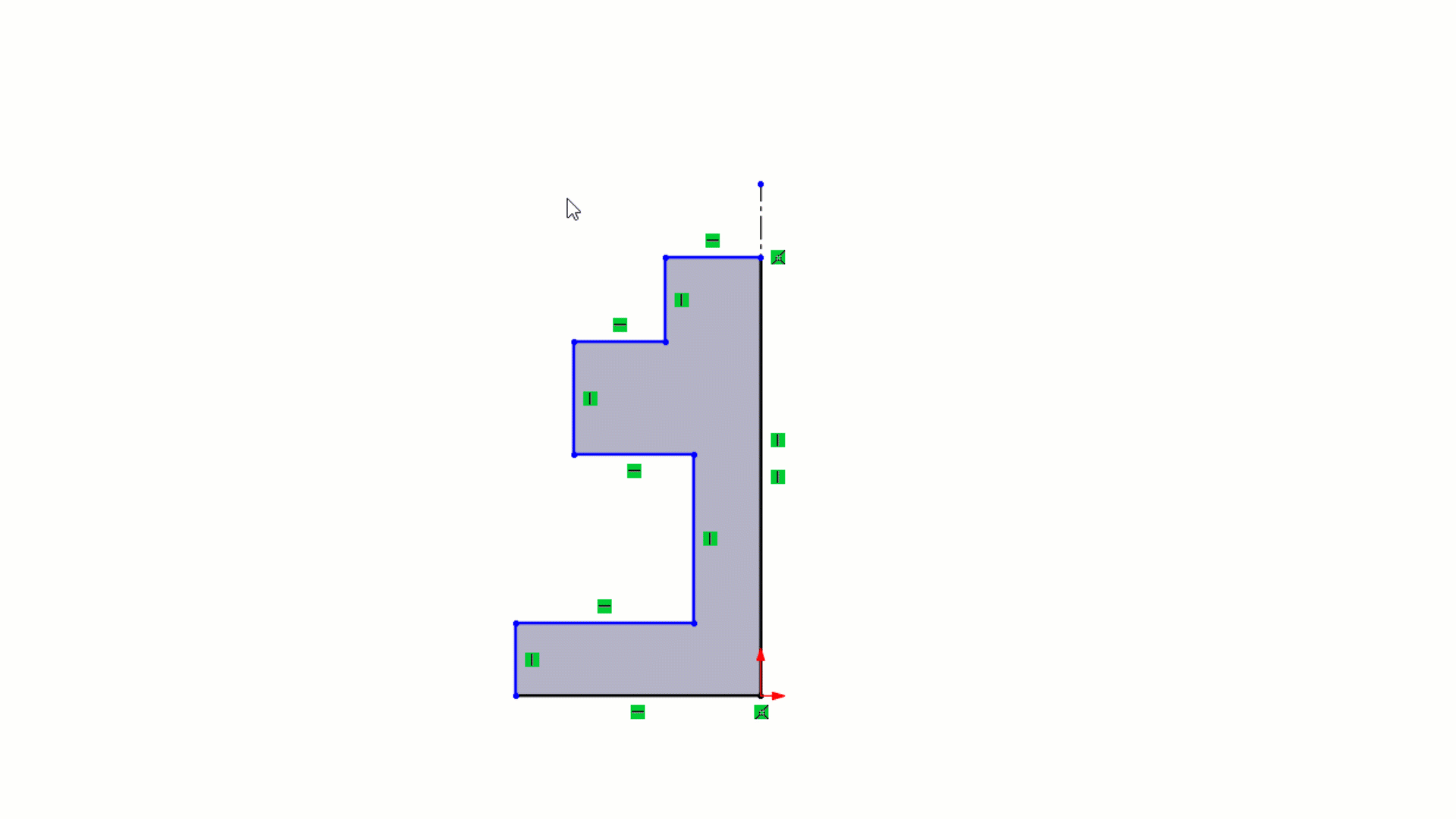 To go even further, if we have multiple dimensions to create, they can be created without selecting the centerline each time. Depending on what type of dimension was created, an 'R' or 'D' will show up at our pointer.


We will then select the other lines we want to dimension to, and create those dimensions, same as the first.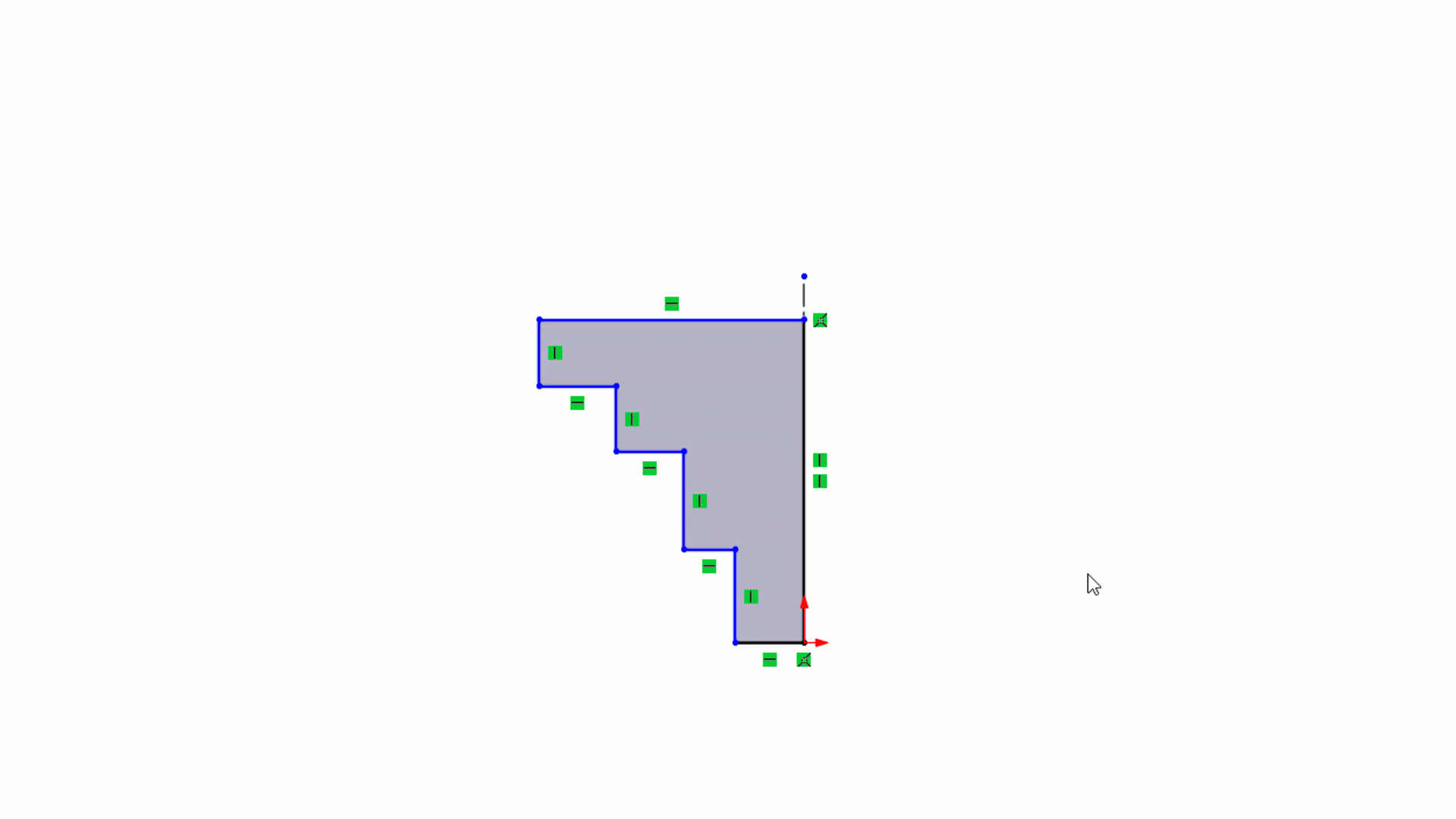 Here, you will notice that there is not a diameter symbol. Once you create the revolve feature from this sketch, the system will automatically add the diameter symbol. This double dimension technique is not restricted to just revolve feature sketches.
Lastly, if you created the dimensions this way, and created a radius dimension instead of a diameter, or vice versa, you can change how it is displayed. Simply click on the dimension, choose the 'Leaders' tab in the PropertyManager for the dimension and choose the diameter or radius button.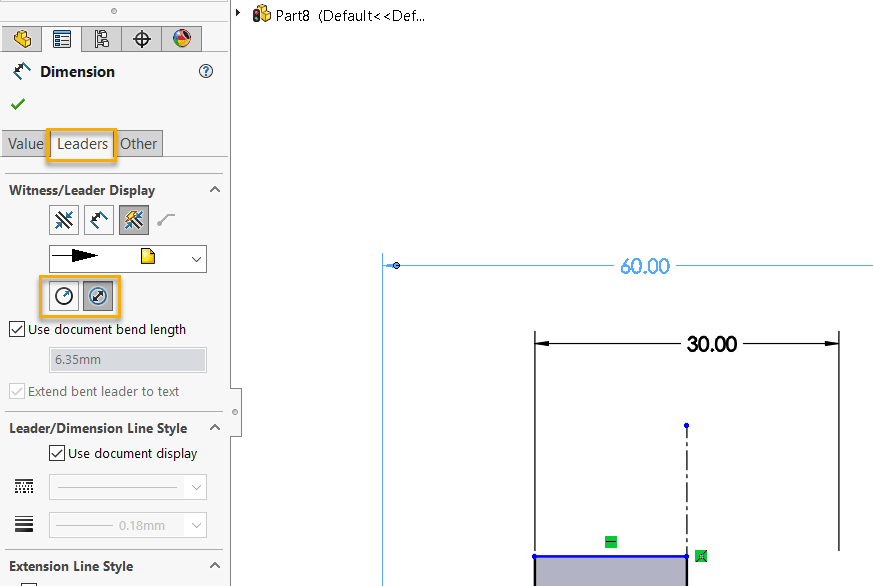 Hopefully you found this dimensioning technique beneficial. If you have any questions, please reach out to us at Computer Aided Technology.
Ryan Field
Application Engineer
Computer Aided Technology, Inc.
---
Interested in Learning More About SOLIDWORKS?
CATI offers a variety of introductory and advanced training courses that are available both in-person and online to fit around your busy schedule. Schedule your training today!
View All SOLIDWORKS Training >>