SOLIDWORKS - Basic Editing of Imported Parts
Have you ever imported a part into SOLIDWORKS and wanted to simply change the type, size, or location of a hole?
Let's take a look at this imported mounting bracket. Pro Tip: Use Import Diagnostics to help identify and repair problem areas in the imported model before doing any editing.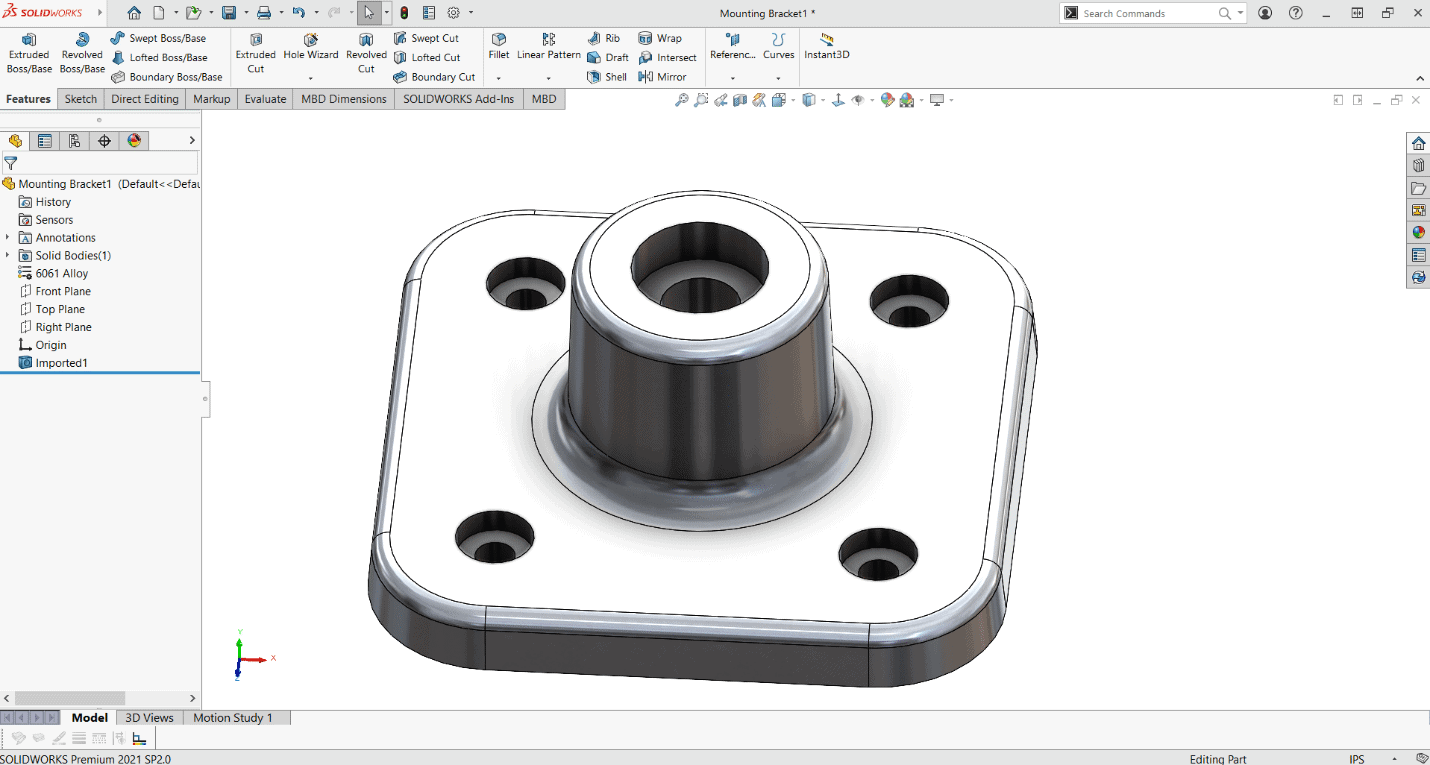 Even though this is an imported body and there are no features present in the FeatureManager Design Tree. The type, size, or location of the holes can be changed by clicking on the face of the hole you want to modify and selecting Edit Feature.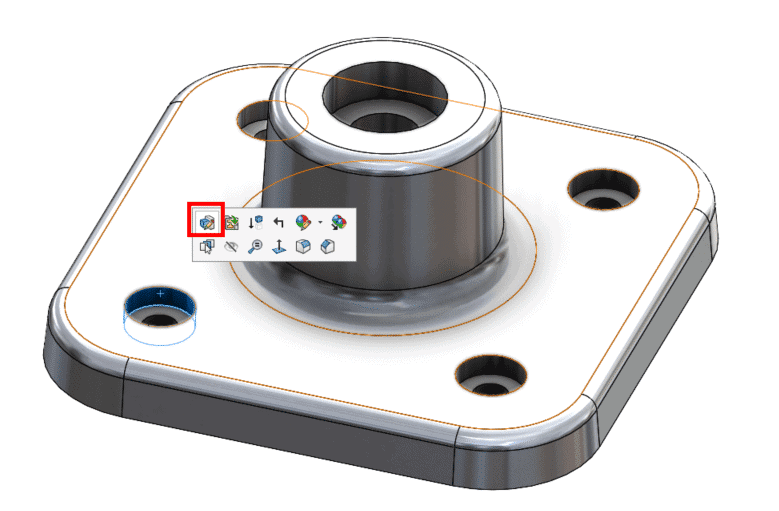 For this example, when Edit Feature is selected, SOLIDWORKS will create the 2D sketches and generate a Hole Wizard feature. As with a traditional Hole Wizard feature, there are (2) sketches, one containing the geometry and dimensions for the size and a second sketch for the location of the center of the hole.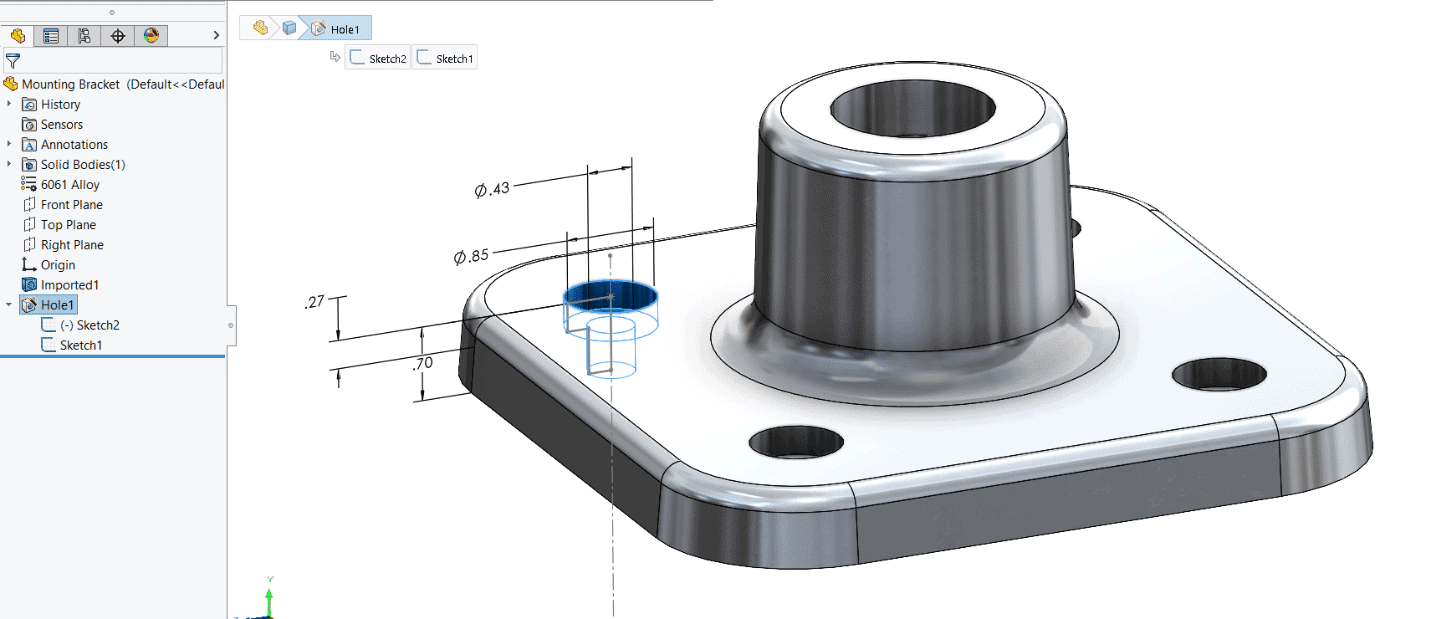 The new parametric Hole feature can be edited and a new Type and Position specified.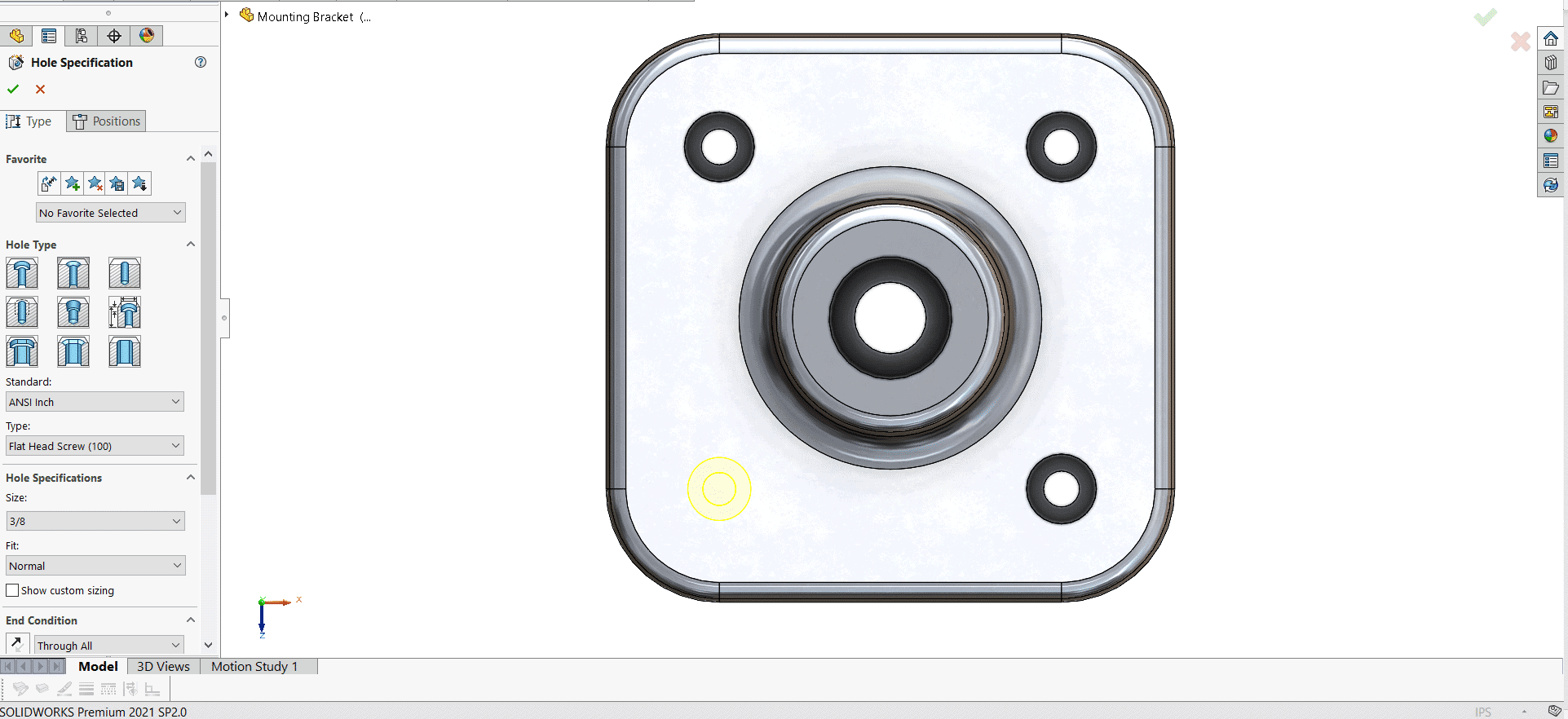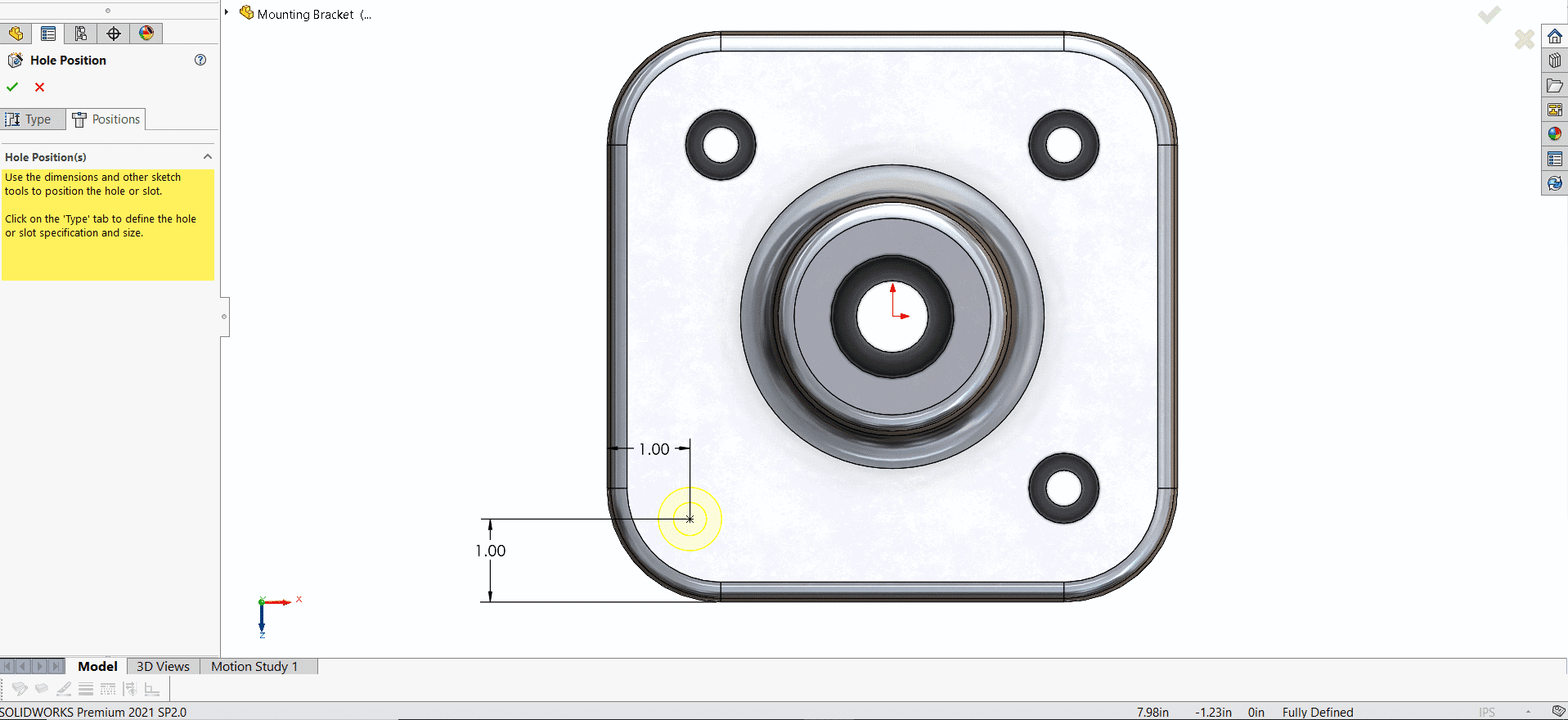 Yes, it's that easy!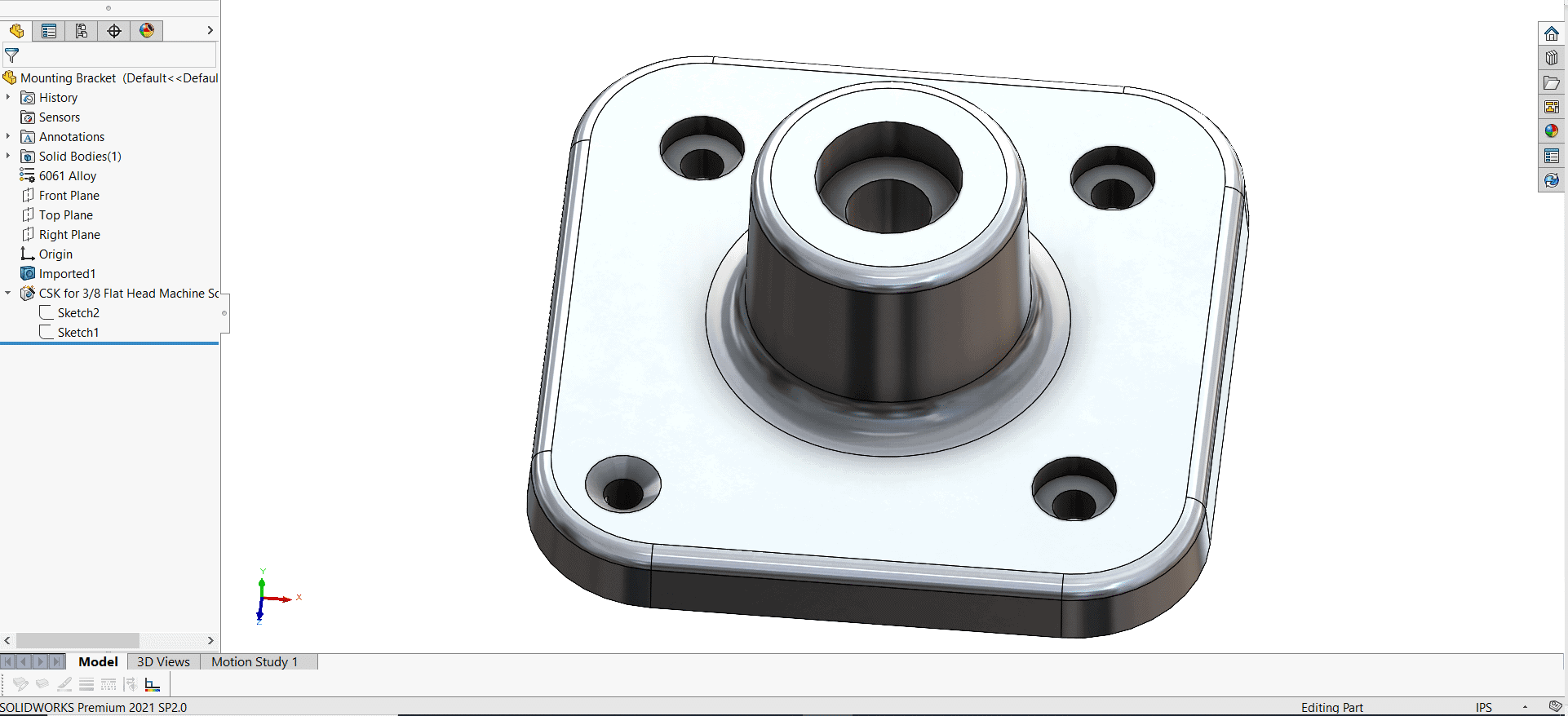 If I wanted to change all the similar holes at the same time they can be multi-selected and edited together.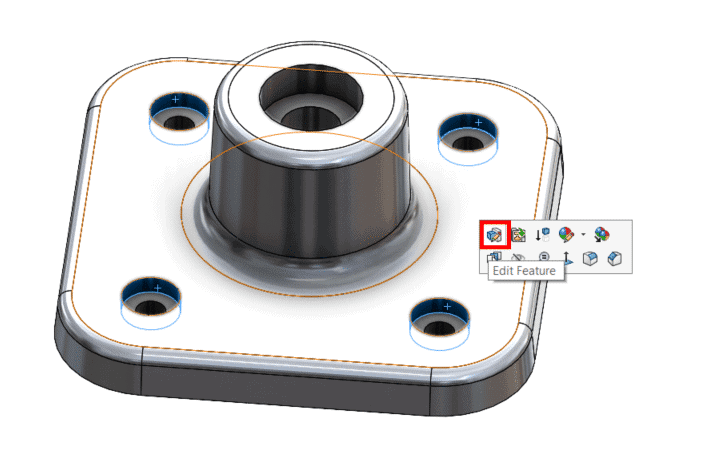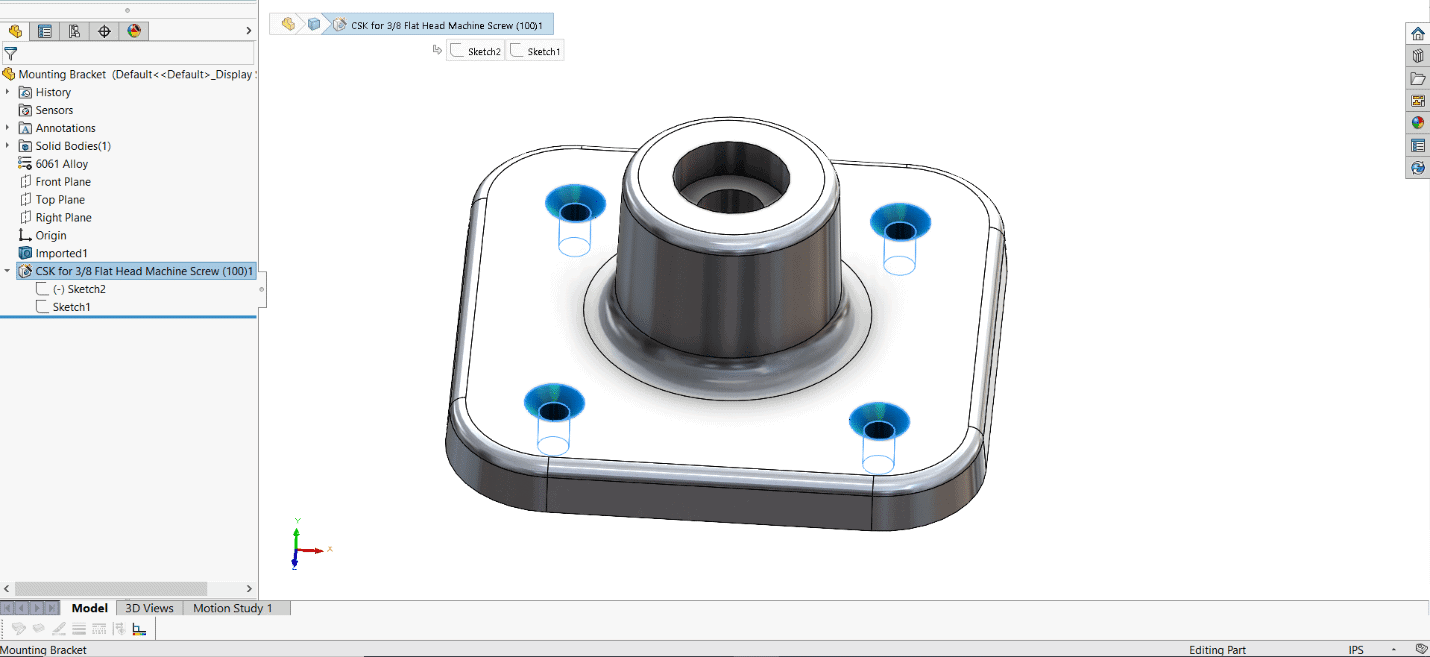 This functionality is not just limited to holes. It also works for fillets and chamfers. Using the same process by selecting the face of a fillet or chamfer and then Edit Feature, they can also be converted to a parametric feature for quick and easy editing.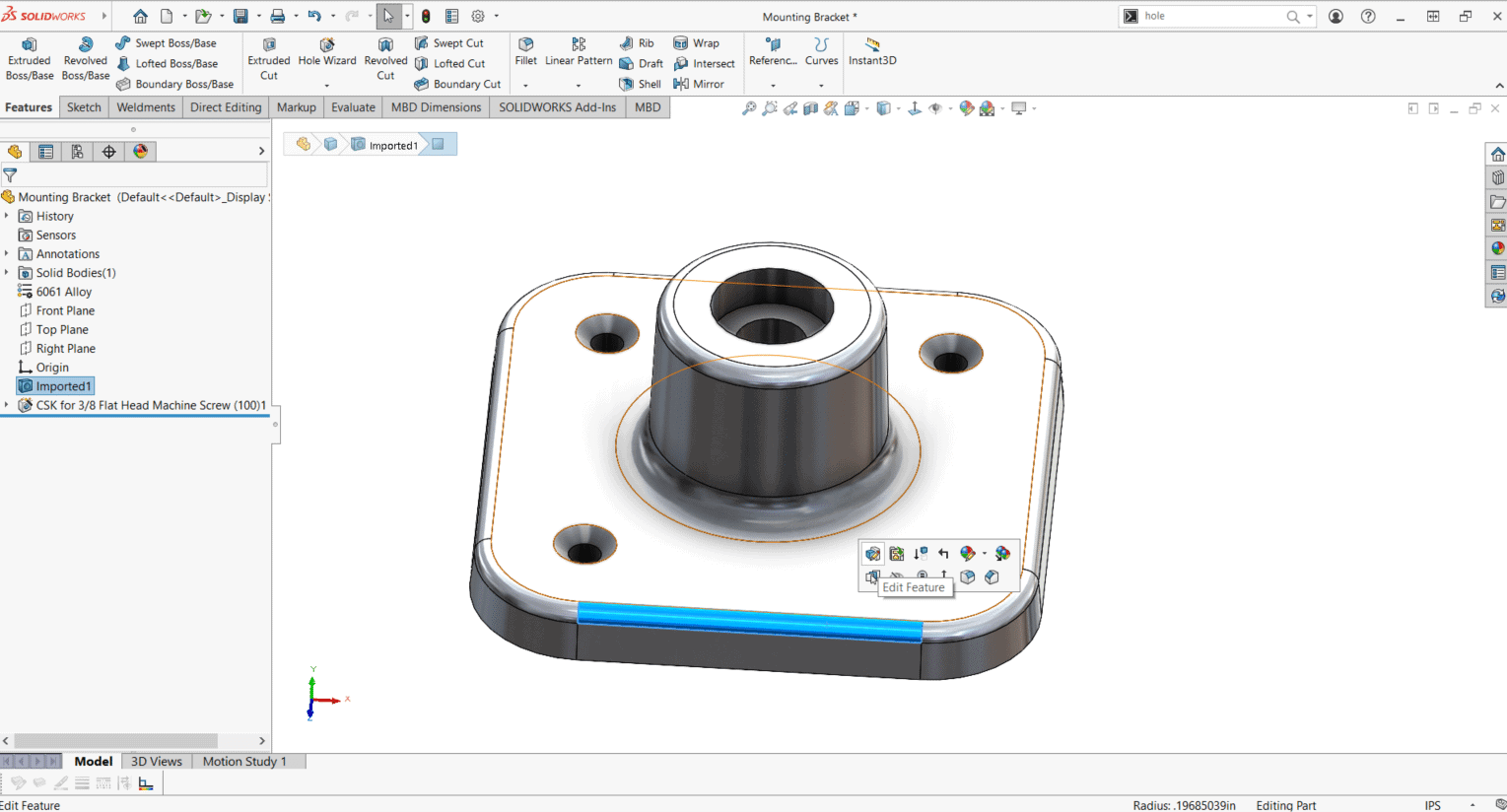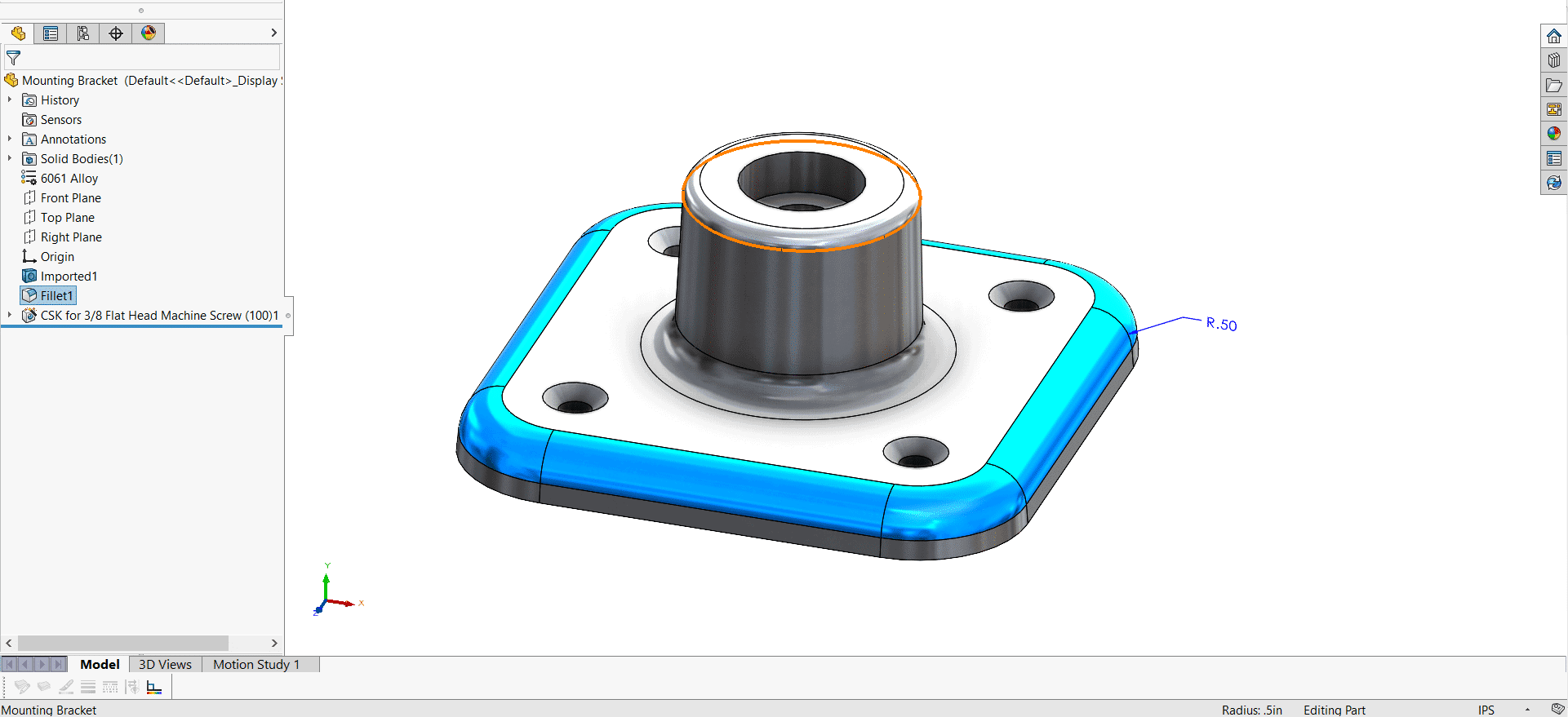 I hope you find this tip useful if you ever need to make a quick change to a hole, fillet, or chamfer on an imported body. If you are interested in converting the entire imported body to a parametric model, I would recommend FeatureWorks, which is included with SOLIDWORKS Standard, Professional, and Premium. I'll save more details on that functionality for a future blog.
Happy Modeling!
Brian Morris
SOLIDWORKS Elite Application Engineer
Computer Aided Technology, Inc.