SOLIDWORKS CAM vs CAMWorks MATRIX
SOLIDWORKS CAM is another manufacturing staple of SOLIDWORKS Value Added Products, rebranded CAMWorks a Gold-level solution partner since 1997 is the next step in completing the CONCEPT TO MANUFACTURING process. CAMWORKS was built from the ground up on WINDOWS using the same kernel as SOLIDWORKS; the industry leader since 1980.
SOLIDWORKS CAM and CAMWorks leverages the rich content in the 3D CAD model to speed up product development and reduce error prone, time consuming, repetitive manual steps in the current development process.
What should you purchase that will cover your company needs, SOLIDWORK Standard, Professional or CAMWorks Standard, Milling Pro, Turning Pro or Premium. I have put together a MATRIX that shows SOLIDWORKS CAM capabilities vs CAMWorks advanced package in the chart below.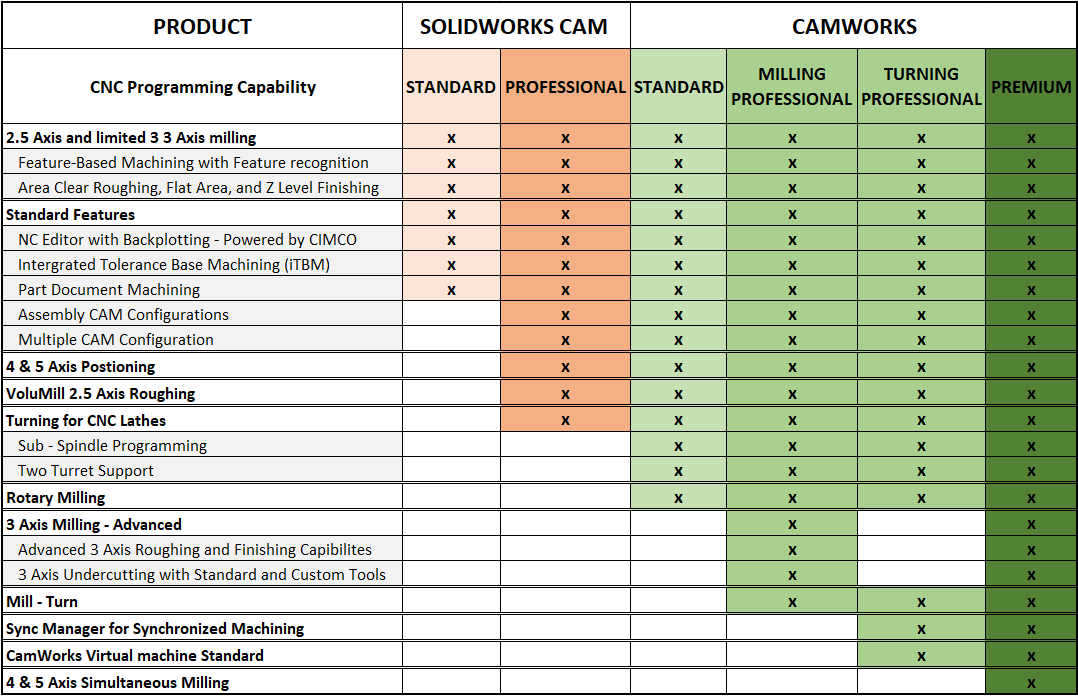 Ronnie Flaugh
Technical Analyst, Support
Computer Aided Technology, Inc