SOLIDWORKS Component Preview Window
SOLIDWORKS – Component Preview Window
Many SOLIDWORKS users have dealt with large assemblies and sometimes trying to mate parts together can be quite tricky when you cannot see a part or it's hard to select the face you want. That's where the option Component Preview Window comes in and can really help us out.
I'm going to use the U-Joint Assembly from our SOLIDWORKS Essentials class. It has what we need in order to show you how to use the Component Preview Window without being super complex.
The end result will look like this: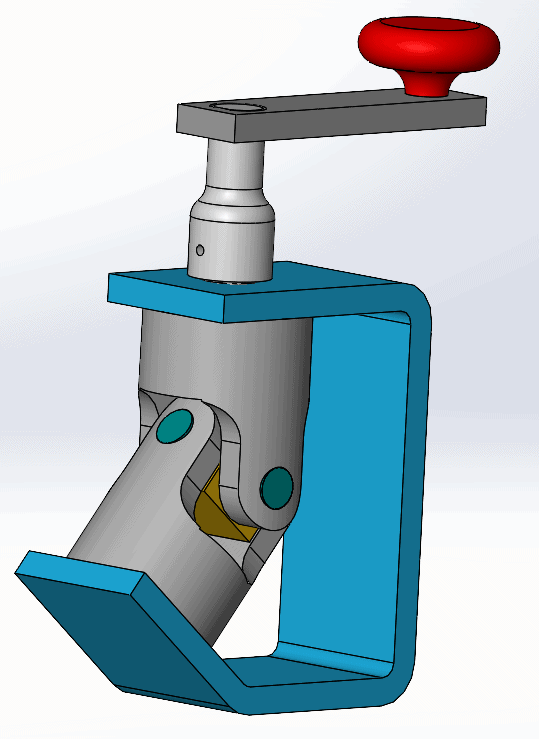 I'm going to start with the pins unmated: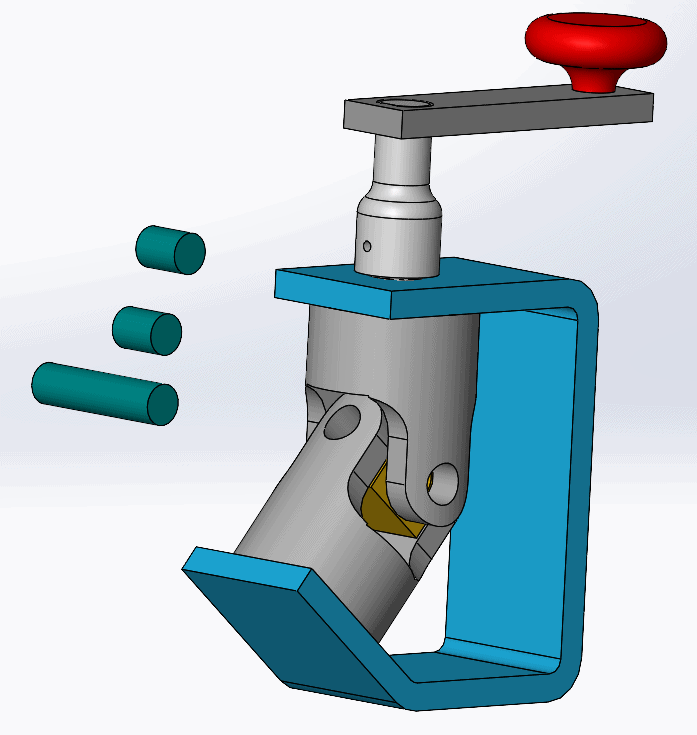 In the middle of this assembly is a square part with holes in it that holds the pins.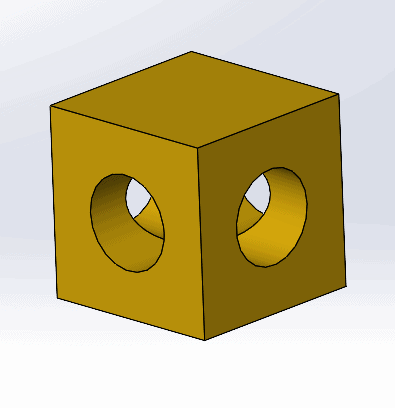 As you can see from the starting point, it could be difficult to select the circular faces as the part is slightly hidden from view. From here we can use Component Preview Window to isolate a single part or allow multiple components to be viewed (SOLIDWORKS 2019 enhancement). When we right click on the part we want to view, the options window comes up and you want to select the Component Preview Window.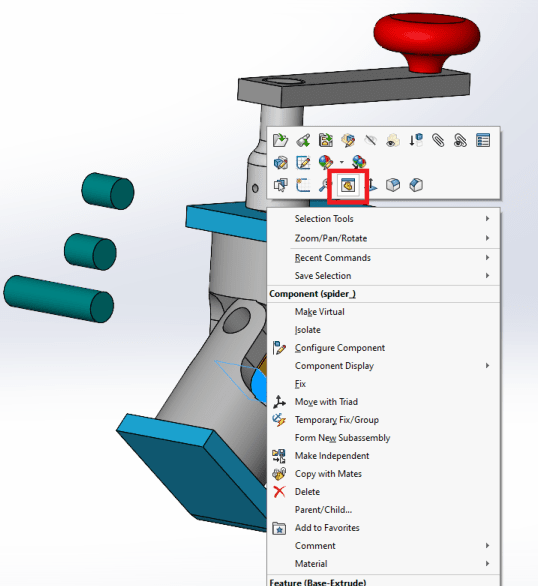 From there SOLIDWORKS will split the window so you can see your part(s) separately.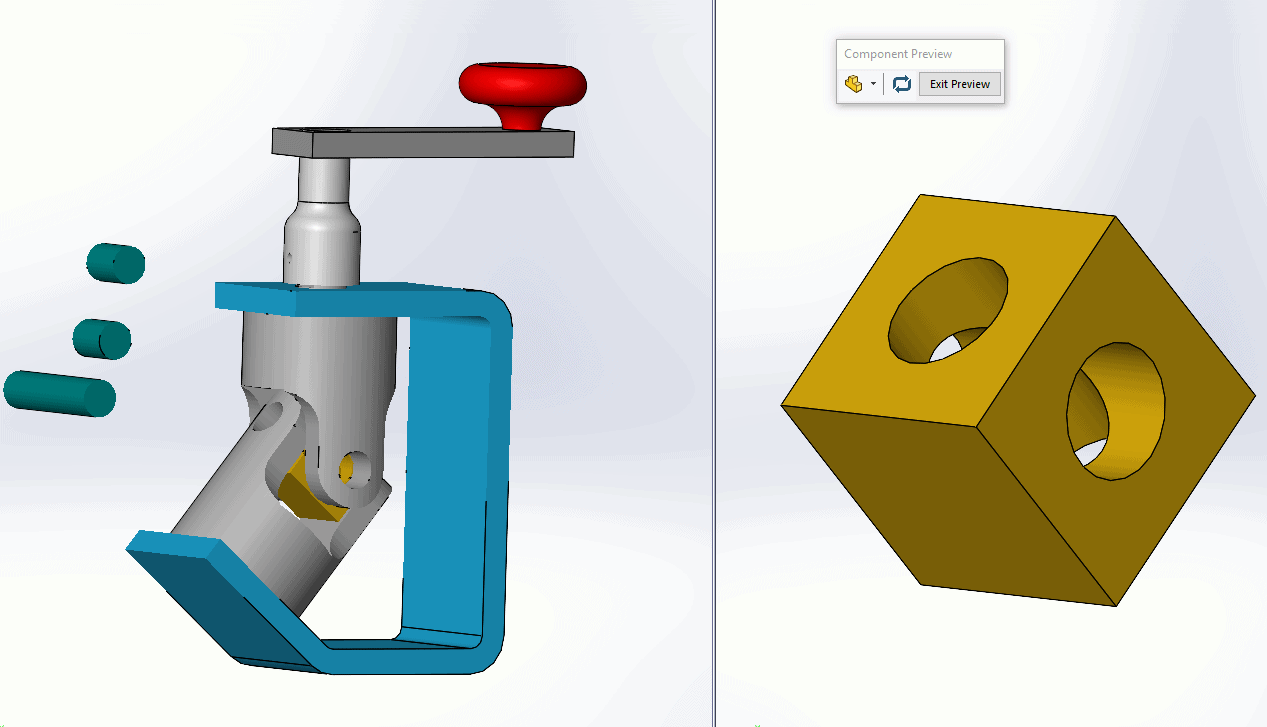 The Component Preview toolbox will come up and has some options that are quite handy. One is a view setting that lets you change the display settings of the part in the assembly so you can see the surrounding parts and faces. The other button lets you synchronize the views together so as you rotate, zoom, and pan, both views are doing the same thing. This lets you can keep track of where you are in 3D space a little easier. You can also turn it off making both views separate from each other.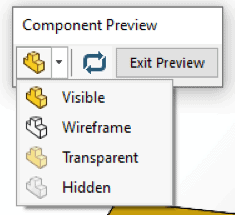 From here, if you select a face on the individual part; it will highlight the same face in the assembly. You can measure or mate between parts and geometry that was difficult to select in its current state.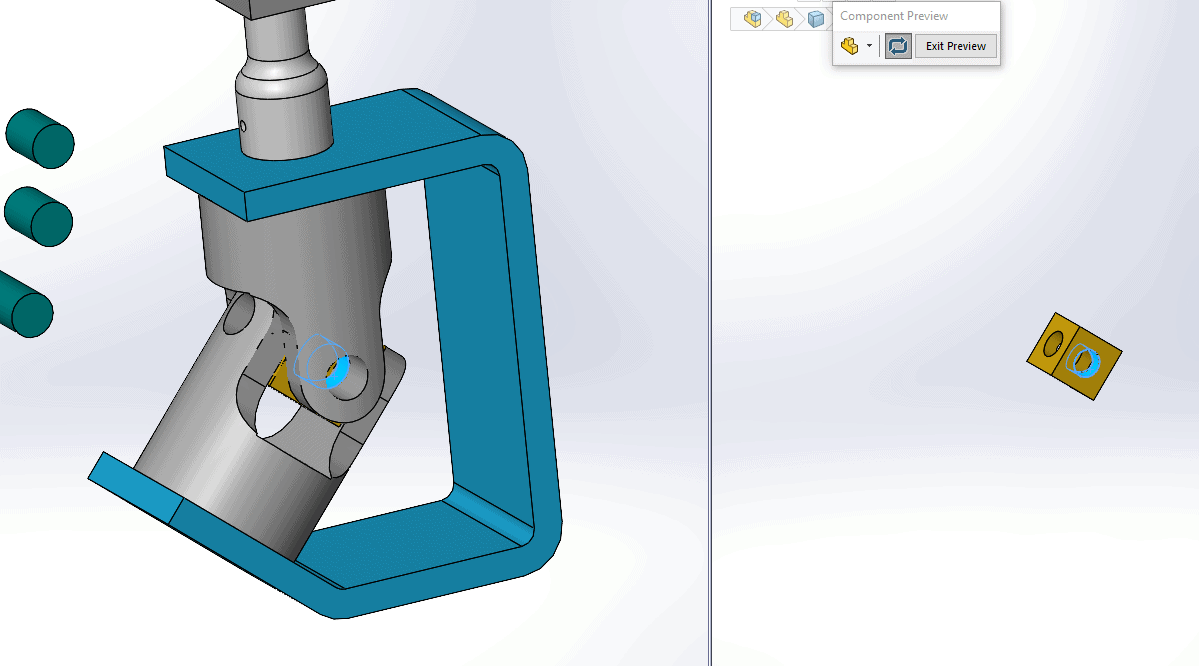 Mating these pins is now a lot easier to do as I can easily identify the faces I want selected for mates.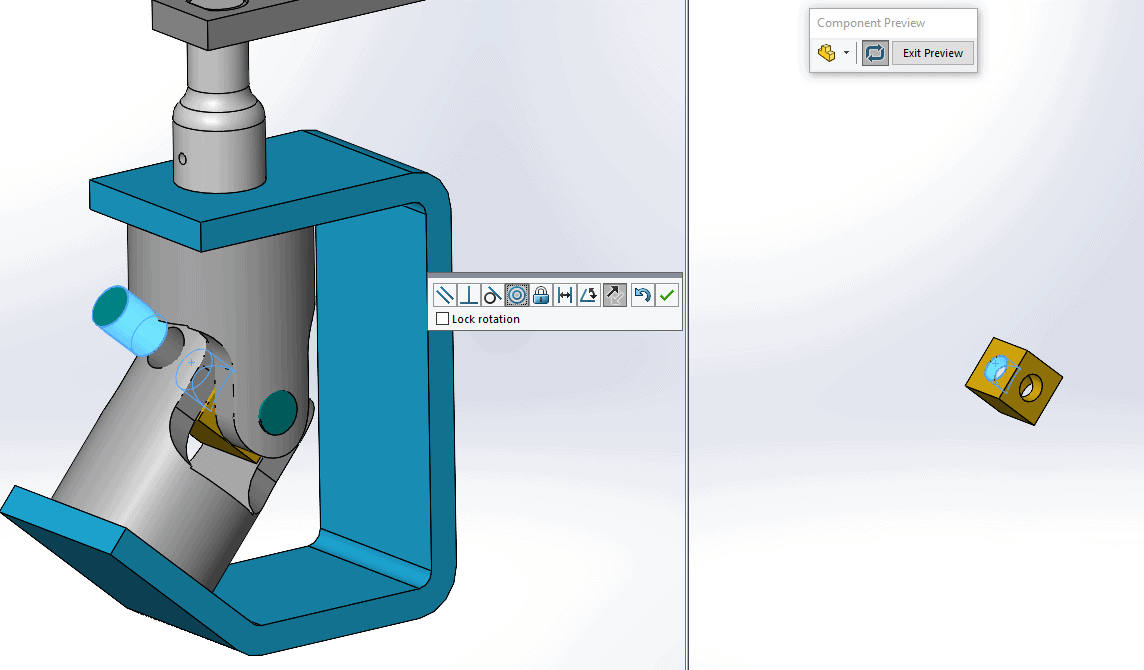 Give this a try and see if it can help speed up your measuring or mating strategies when working with hard to see parts!
Craig Maurer
Application Engineer
Computer Aided Technology, Inc.