SOLIDWORKS Composer: How to Change Dimension Units
There is 1 question that has come up twice this week regarding SOLIDWORKS Composer dimension units:
"How do I change my dimensions from millimeters to inches in Composer?"
Read on to see how and where to change and define Units in SOLIDWORKS Composer.
Below, the dimension 374.65 is in millimeters, but it should be inches.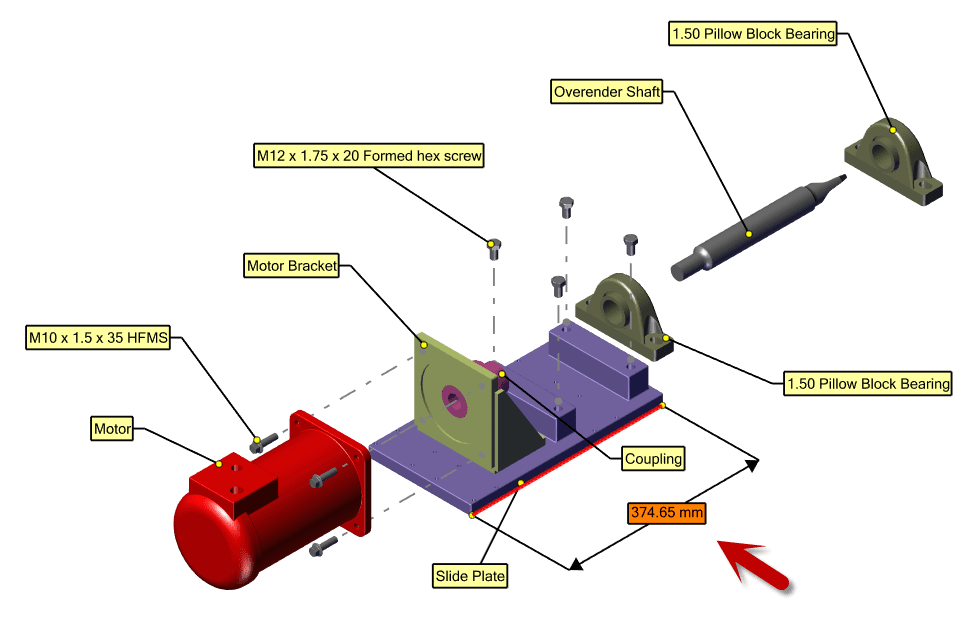 Here is the way to make changes to the units for dimensions…
Go to File > Properties > Document Properties.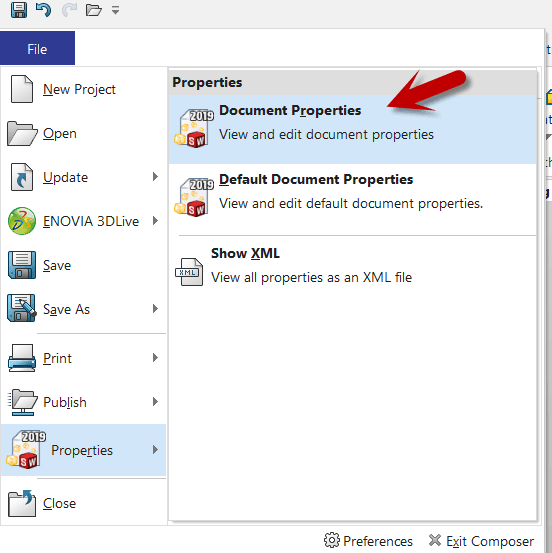 Go to Units.
The OUTPUT is the unit you want in your SOLIDWORKS Composer document.
The INPUT are the units that the SOLIDWORKS model was created in.
Units can be applied to each tab: Length, Angle, Area and Volume. Each tab also has Number of decimals (0-6), Decimal Symbol (. , 😉 and Show units (Short, Long or None) options.
Change the OUTPUT to Inches and select Apply. The dimension changes to the specified output unit.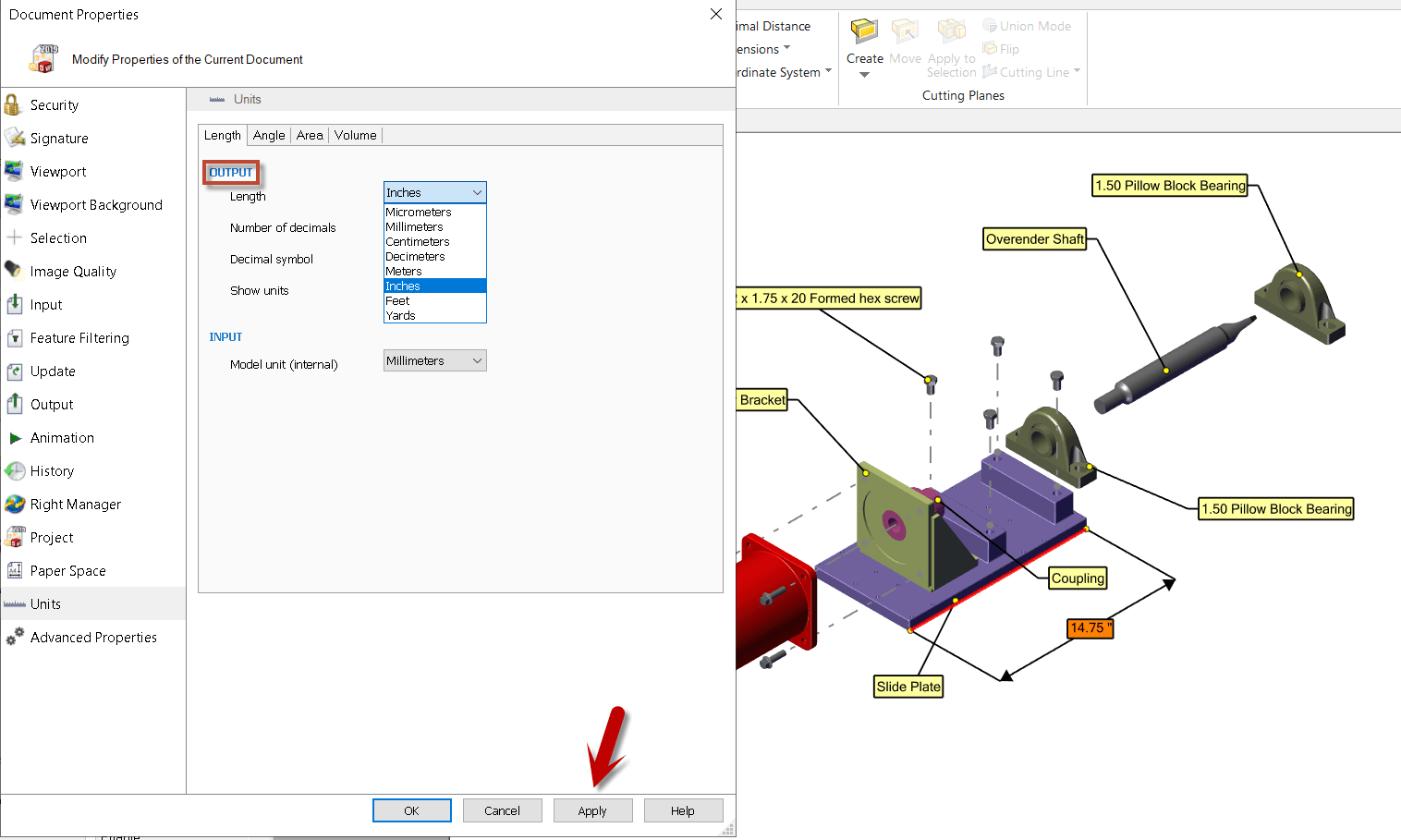 When you change Document Properties, that is changing properties to the current drawing you are working on. If you would like the change to be global, update the Default Properties and each document in the SOLIDWORKS COMPOSER application.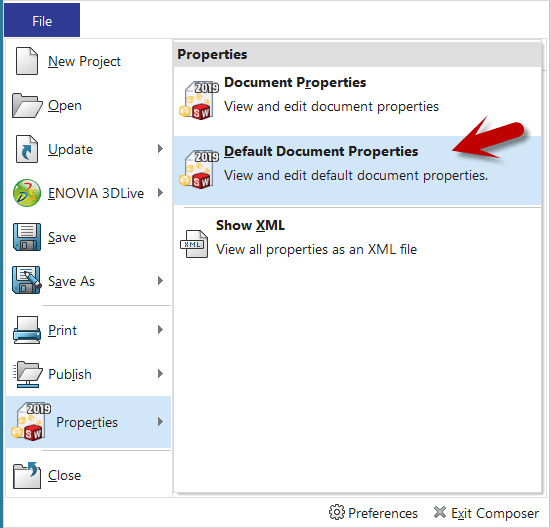 By default, the OUTPUT and INPUT are set to Millimeters.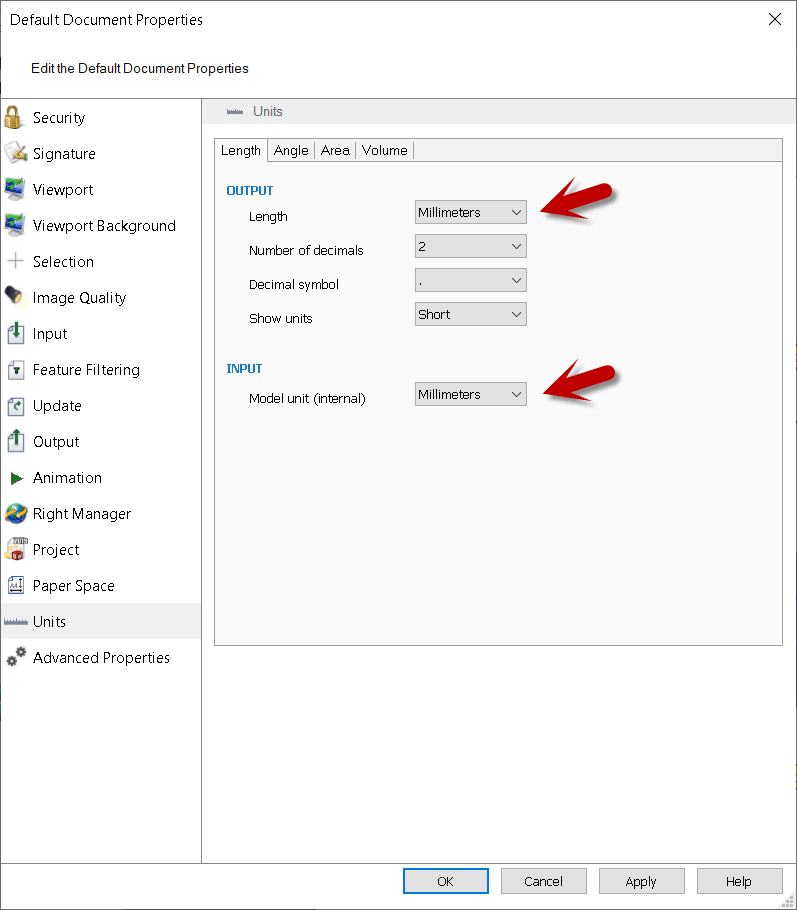 Single dimensions can be selected, and the OUTPUT can be changed by selecting Apply. The change will happen instantly.
I hope you found this helpful! Thanks for reading.
Judy Marlo, CSWE
Sr. Application Engineer
Computer Aided Technology, LLC