SOLIDWORKS: Creating Templates for Weldment Fabrication
Creating Templates for Weldment Fabrication

We recently had a customer contact us looking for an easier way to fabricate some of their weldment components. The weldment contained some complex joints where three different pieces of steel tubing met at a corner. These joints also contained a mixture of square and rectangular profiles.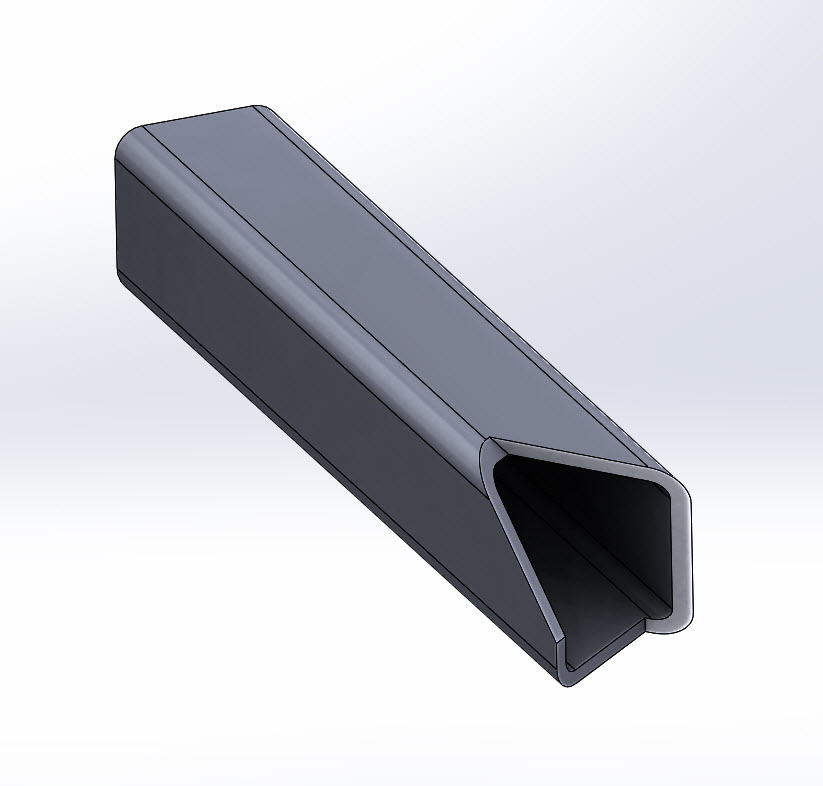 Specifically, this customer wanted to create paper templates to help him fabricate these complex joints. They would wrap these paper templates around the steel, trace the outline, and hand cut the steel components in the shop. Thankfully, SOLIDWORKS does have some tools to help accomplish this task.
One method of doing this in SOLIDWORKS is by obtaining a flat pattern using the sheet metal tools. This requires sketching a line to indicate where to slice the steel body open, and using the "Convert to Sheet Metal" feature.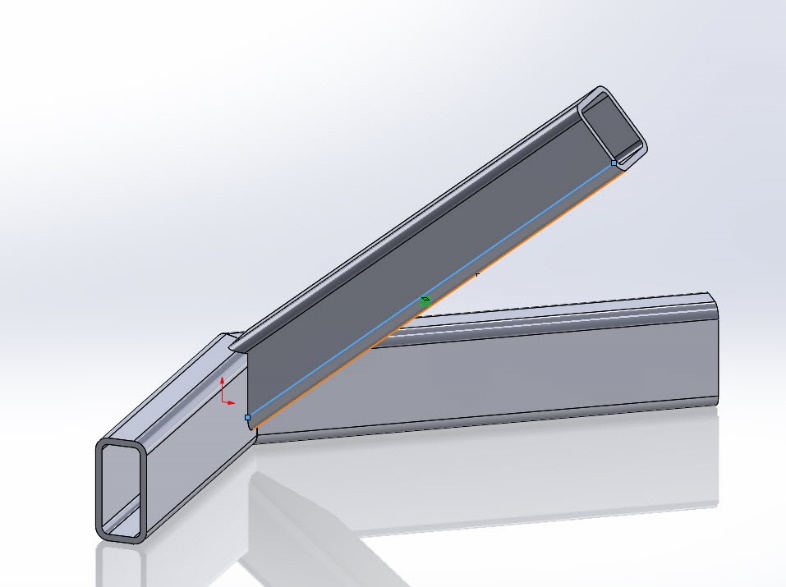 The sketched line is selected for the "Rip Sketches" box, and the outer corner faces are selected for the "Bends" selection box. To best represent the paper "wrap", you can override the material thickness to match the paper. You would also flip the direction to make it go outwards and minimize the gap distance.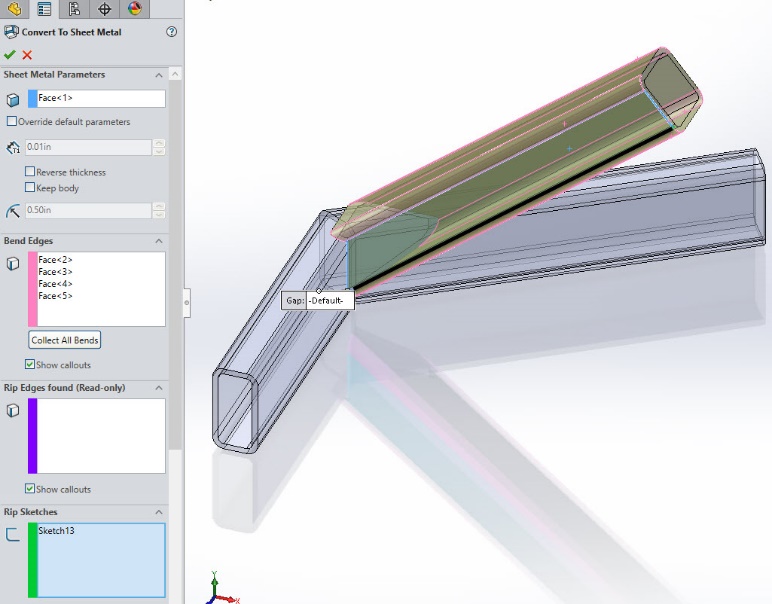 This sheet metal body's flat pattern represents the paper wrapper that can be placed in a 1:1 scale drawing and printed out.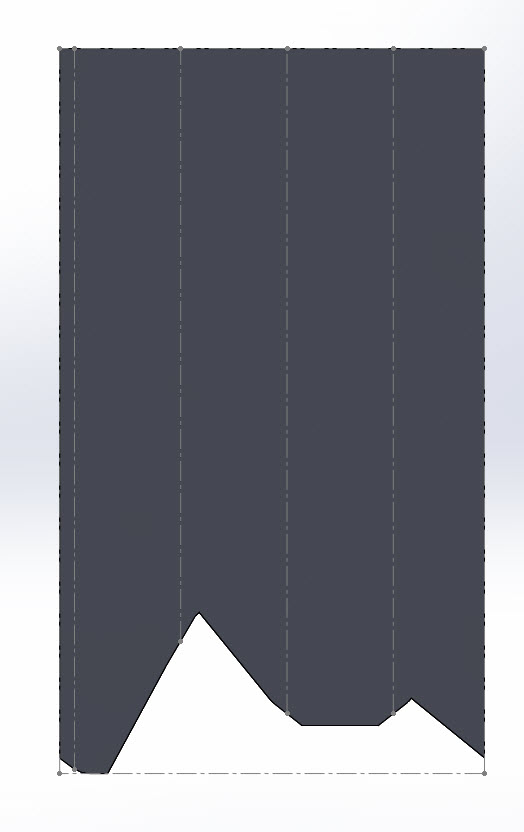 An alternate way to do this takes advantage of the surface "Flatten" command in SOLIDWORKS. To use this feature, select the outer faces of the tube, select one of these faces to be the "Fixed Face", and select an edge to identify as a "Relief Cut".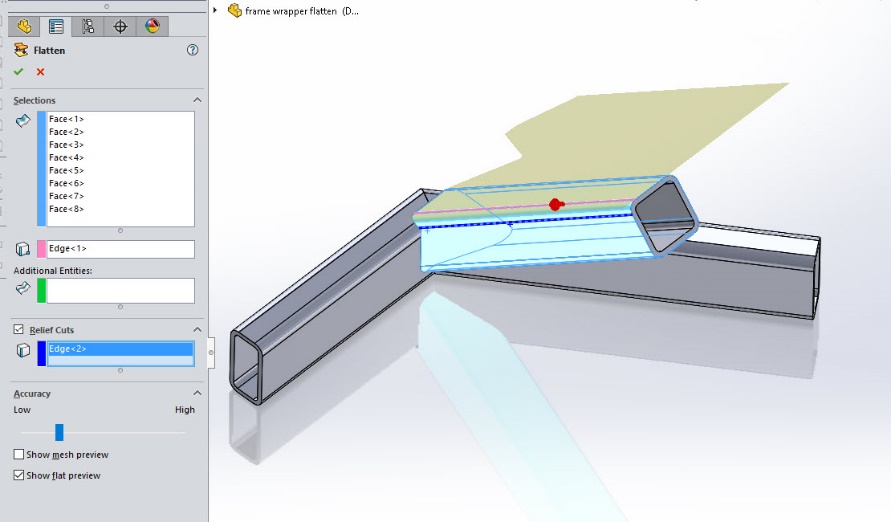 This feature creates a new surface body in the part that represents our paper "wrapper". This can also be placed into a 1:1 drawing view and printed out.
The "Flatten" command is pretty new to SOLIDWORKS. It was introduced in the 2015 release, and received some enhancements in the 2016 release. For more information on this "Flatten" surface command, please visit this SOLIDWORKS link.
Greg Buter
Application Engineer
Computer Aided Technology