SOLIDWORKS Defeature How to Increase the Performance of Imported Parts
CATI's monthly contribution to the SOLIDWORKS Blog was posted yesterday. This month I chose to write about the SOLIDWORKS Defeature tool and how it can be used to clean up and increase the performance of customer and downloaded files.
To view the article use the link below.
http://blogs.solidworks.com/solidworksblog/YYYY/MM/solidworks-defeature-how-to-increase-the-performance-of-imported-parts.html
Included in the article step by step instructions on how to use Defeature and the overall benefits displayed on a motor assembly that was downloaded from 3D Content Central.
Before Defeature: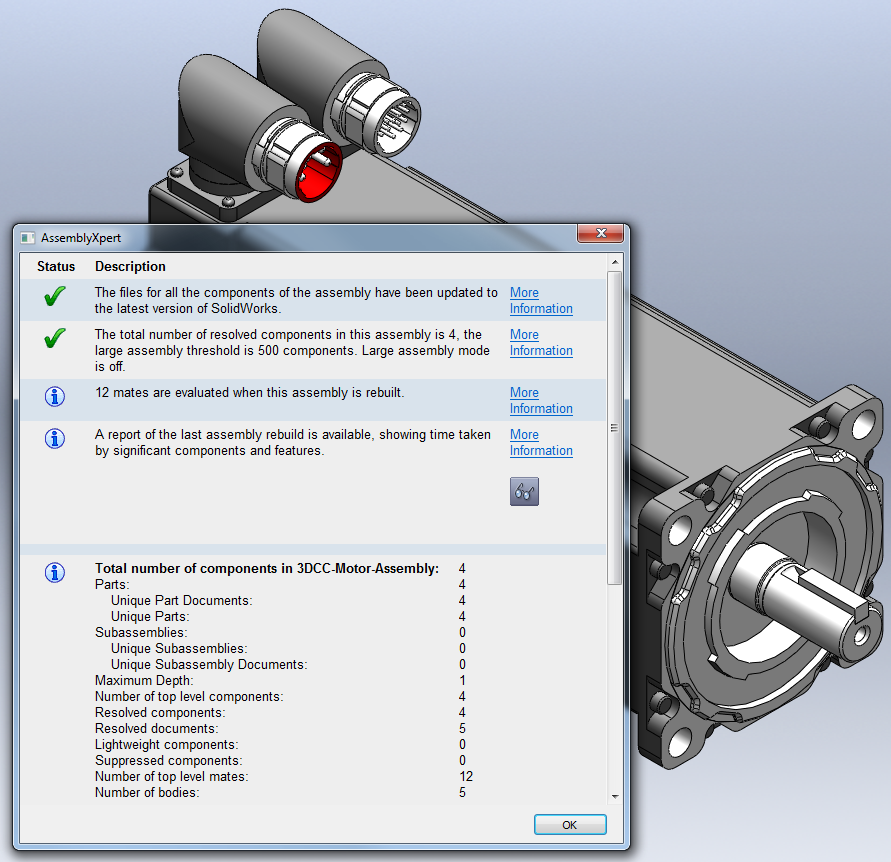 After Defeature: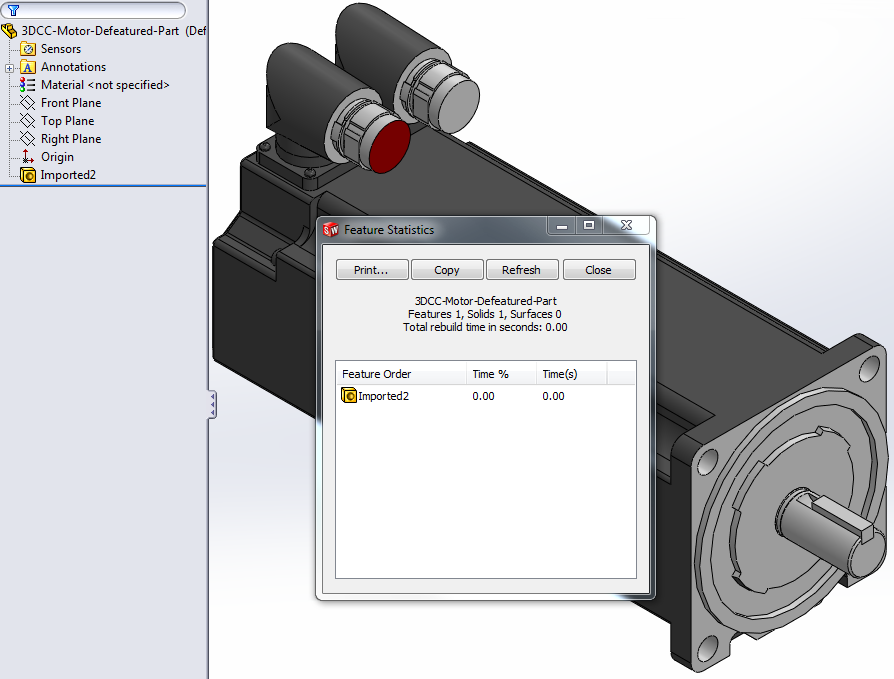 Thanks for viewing
Josh Altergott
CATI Support Manager