SOLIDWORKS: Drawing Dimension Colors
Drawing Dimension Colors
Happy New Year everyone! The first blog of 2017 and I'm starting with a customer support call regarding dimension colors on drawing.
One of our customers called wondering why the same drawing would open on different machines with a color change for dimensions. This was something I had to look up myself.
The first reason a dimension might appear 1 color on one machines and a different color on another is because of the Color Display Mode being turned off in the Line Format toolbar.
Let's explore a little…
Here is the Line Format toolbar:

Here is my model with the default grey color for dimensions.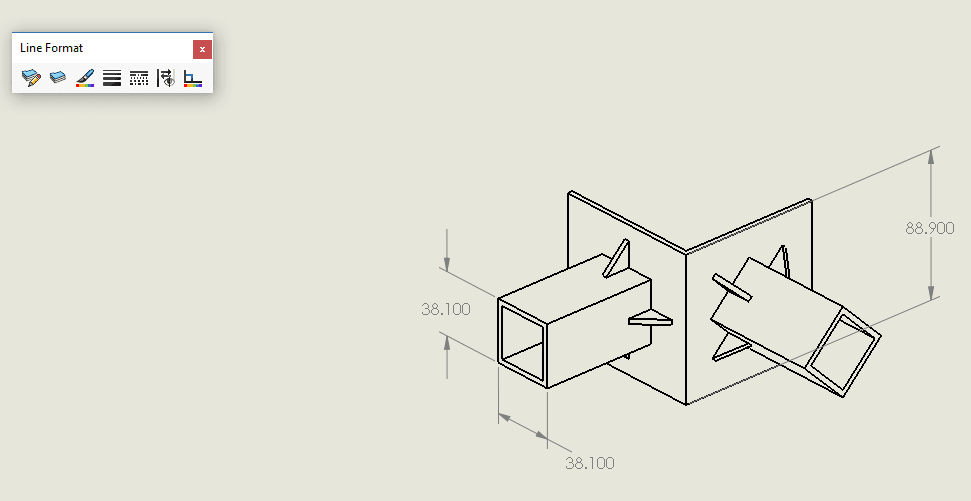 To manually change the color of a dimension, use the Line Color icon.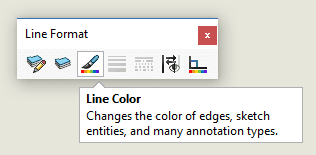 Select a dimension and a color. Here I took dimension 38.100 and changed it from default grey to red.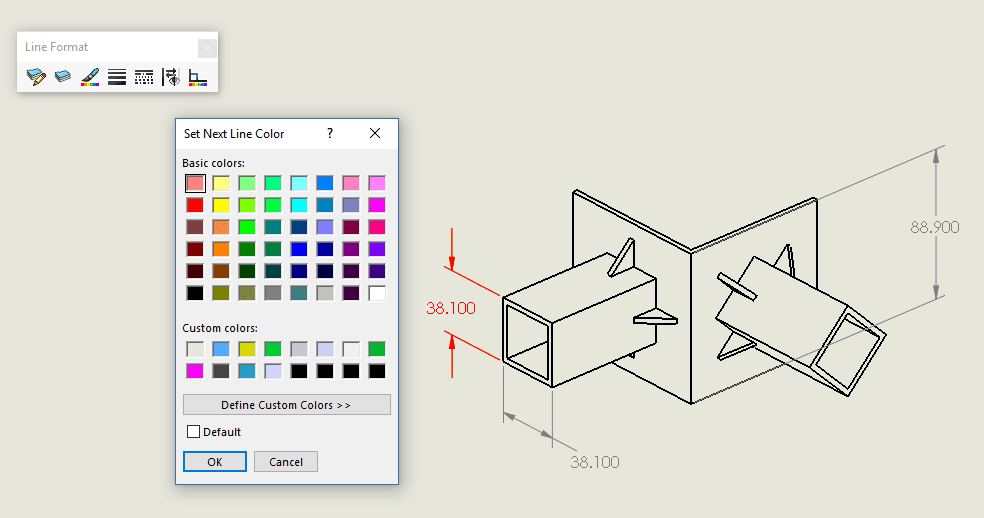 The color remains red unless I select the Color Display Mode button on the Line Format toolbar.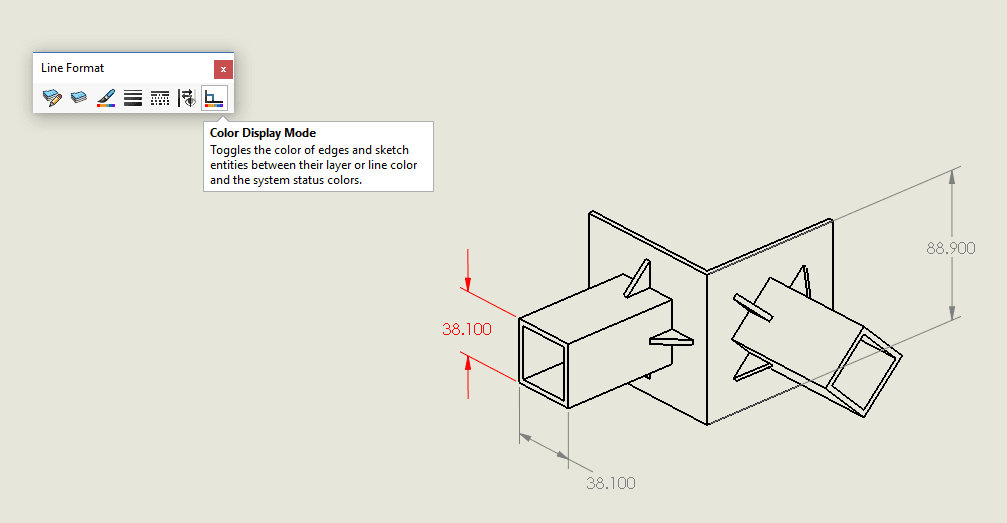 When I close the Color Display Mode icon, the line color will revert back to the default color set in Tools > Options > Color > Dimensions, Not imported (Driven) option.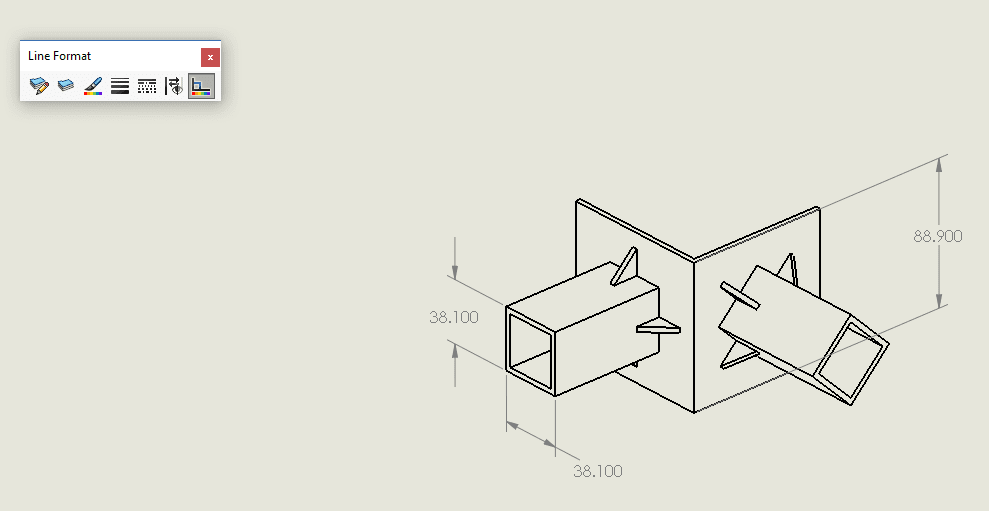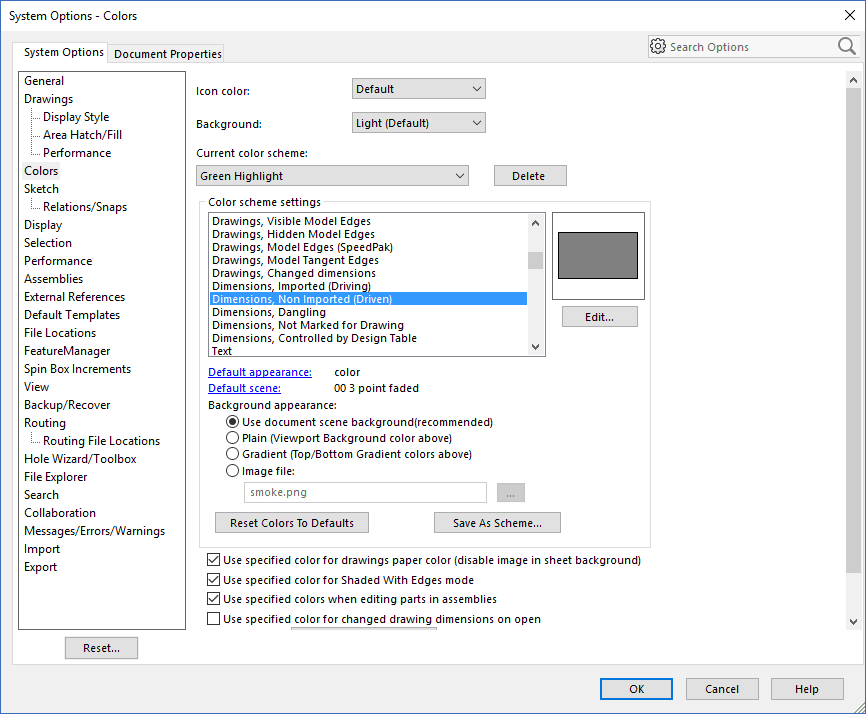 I hope you found this helpful! Thanks for reading.
Judy Marlo, CSWP
Application Engineer
Computer Aided Technology