SOLIDWORKS Drawing: How to Show Multiple Sheet Numbers in the Title Block
How to Show Multiple Sheet Numbers in the Title Block
Often drawings consist of multiple sheets. Most users like the drawing templates to automatically update with the correct sheet and total number of sheets our drawings consist of. It's a very simple process to link those properties. Here's how it's done!
This drawing is 1 sheet. The lower area of the title block verifies that it's Sheet 1 of 1.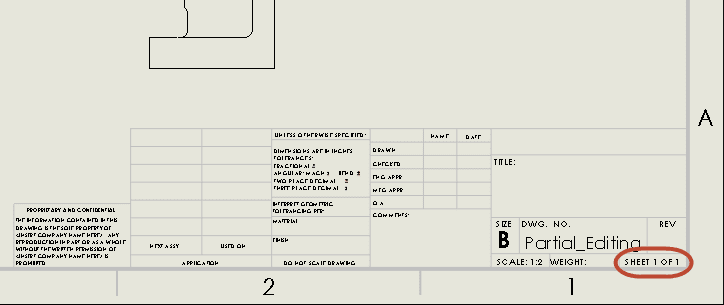 Most often, users want to add more sheets to a drawing. When adding more drawing sheets, often we want the first sheet to reflect SHEET 1 OF "total number of sheets".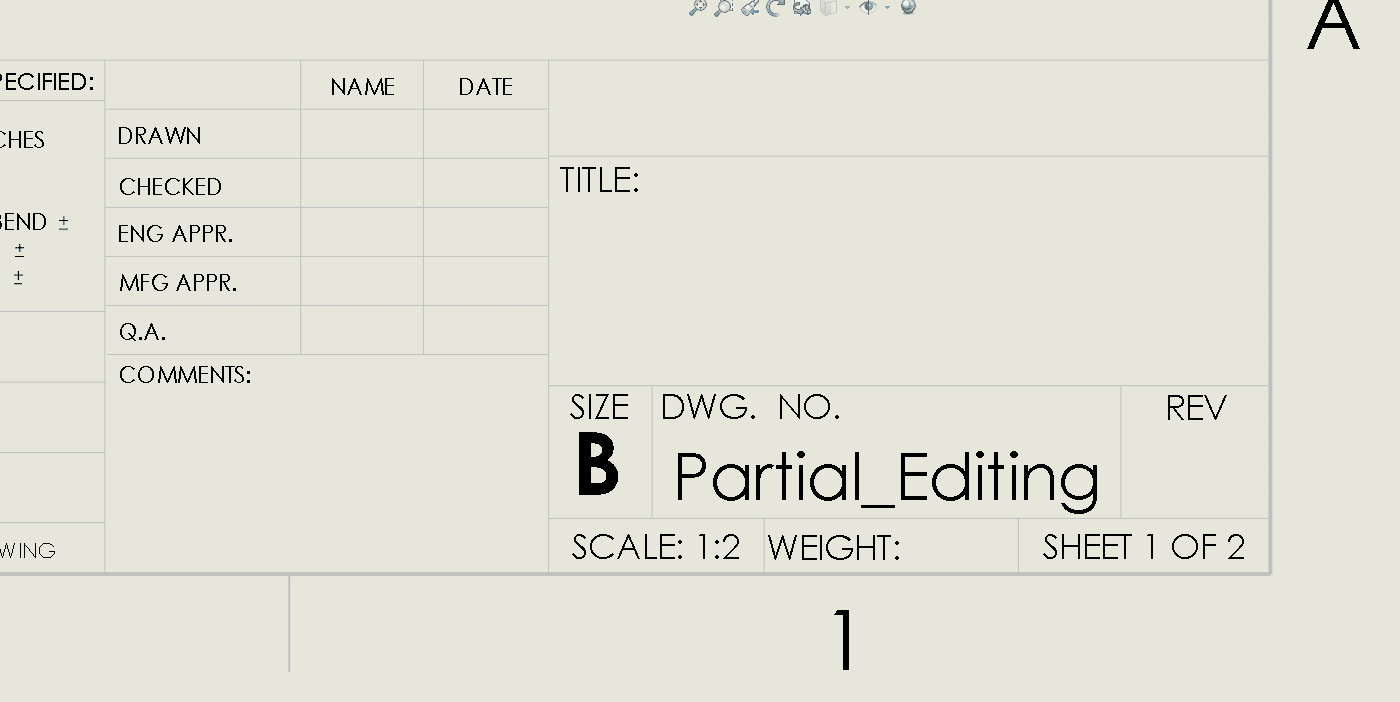 The second sheet reflects SHEET 2 OF "total number of sheets", etc.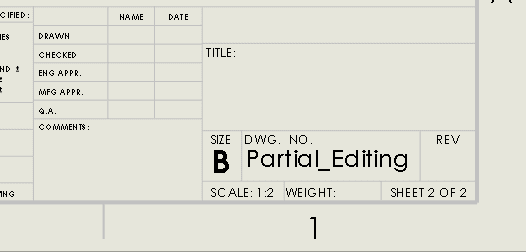 There is a very simple process to accomplish this!
Right mouse click on your drawing to Edit Sheet Format.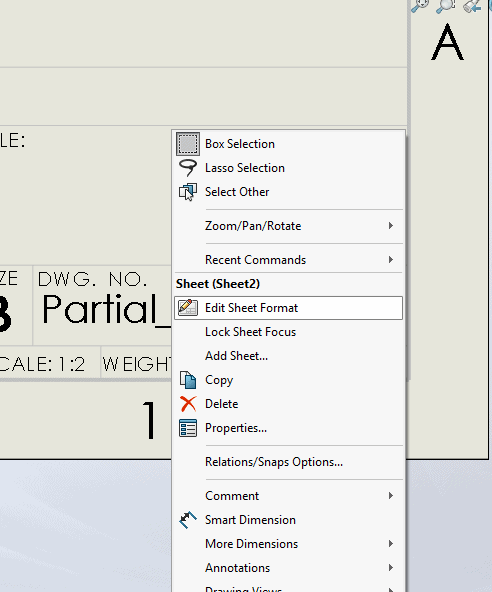 Next, Add an Annotation in your Title Block where the Sheet Number will go.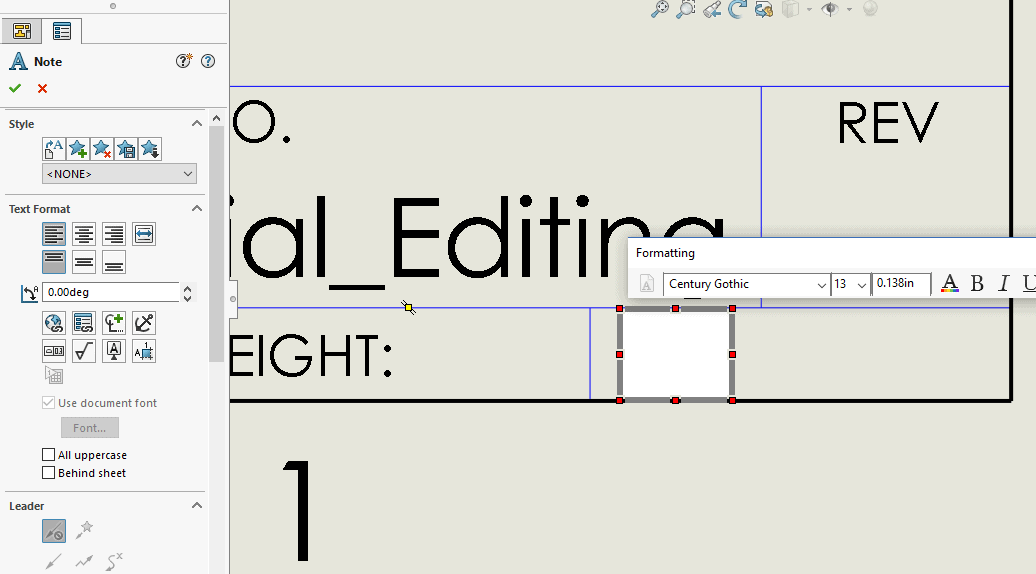 Edit the Annotation box by adding the word "SHEET". Next, add a Space and select the "Link To Property" icon in the Annotation Property manager.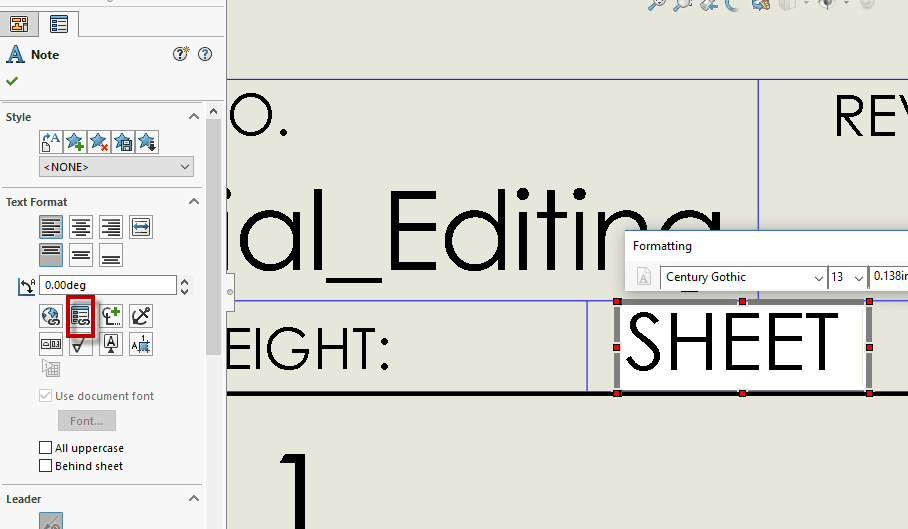 In the Link To Property box, select the property you would like to display. In this case, the Current document custom property is used and the Property name selected is SW-Current Sheet (Current Sheet).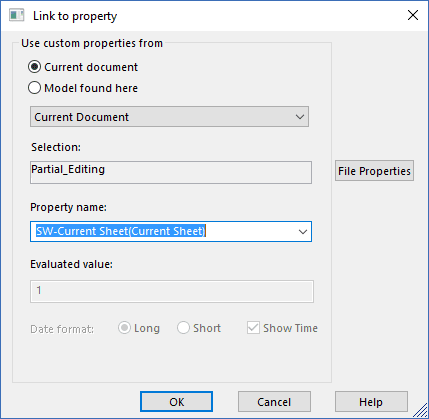 The syntax will look like this:

In this case, the Current Sheet is 1.

To add the Total Sheets to the note, edit the Annotation. Add a space, the word "OF", another space and go to Link to Property and select the Total Sheets property of the Current Document.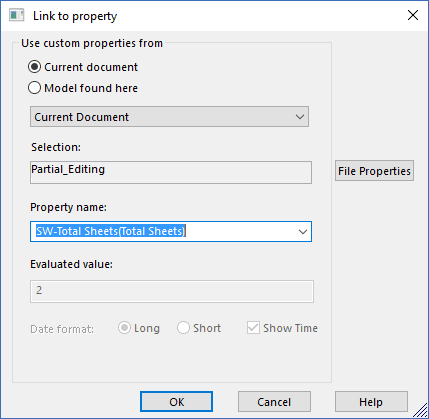 The final syntax will look like this: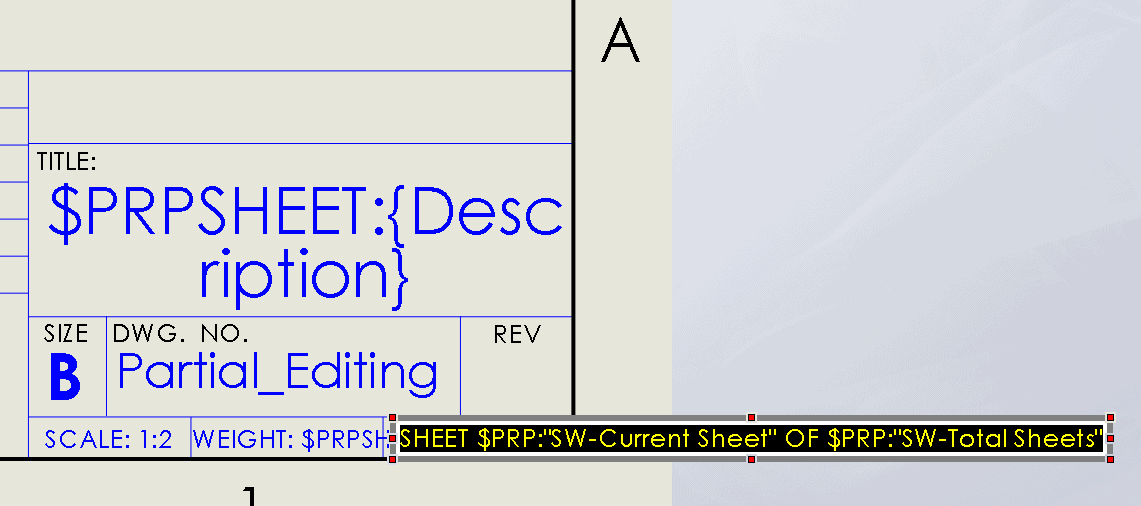 The drawing will display this: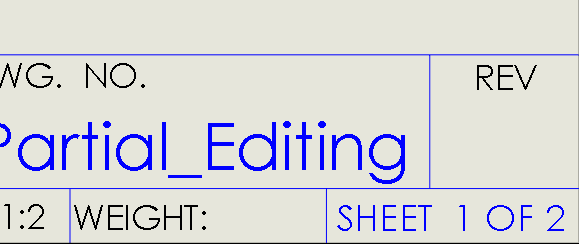 Repeat for Sheet 2 or any additional sheets thereafter.
Hope this helps! Thanks for reading!
Judy Marlo, CSWP
Application Engineer
Computer Aided Technology