SOLIDWORKS eCourses - A Great Alternative to Live Training
Want to attend an instructor-led, live SOLIDWORKS training class, but there's too much work coming in and you just can't break away from the office to attend? SOLIDWORKS eCourses are for you.
Introduced in the first quarter of 2017, SOLIDWORKS eCourses cover the same material that is used in standard, instructor-led SOLIDWORKS training classes, but in a self-paced, eLearning format.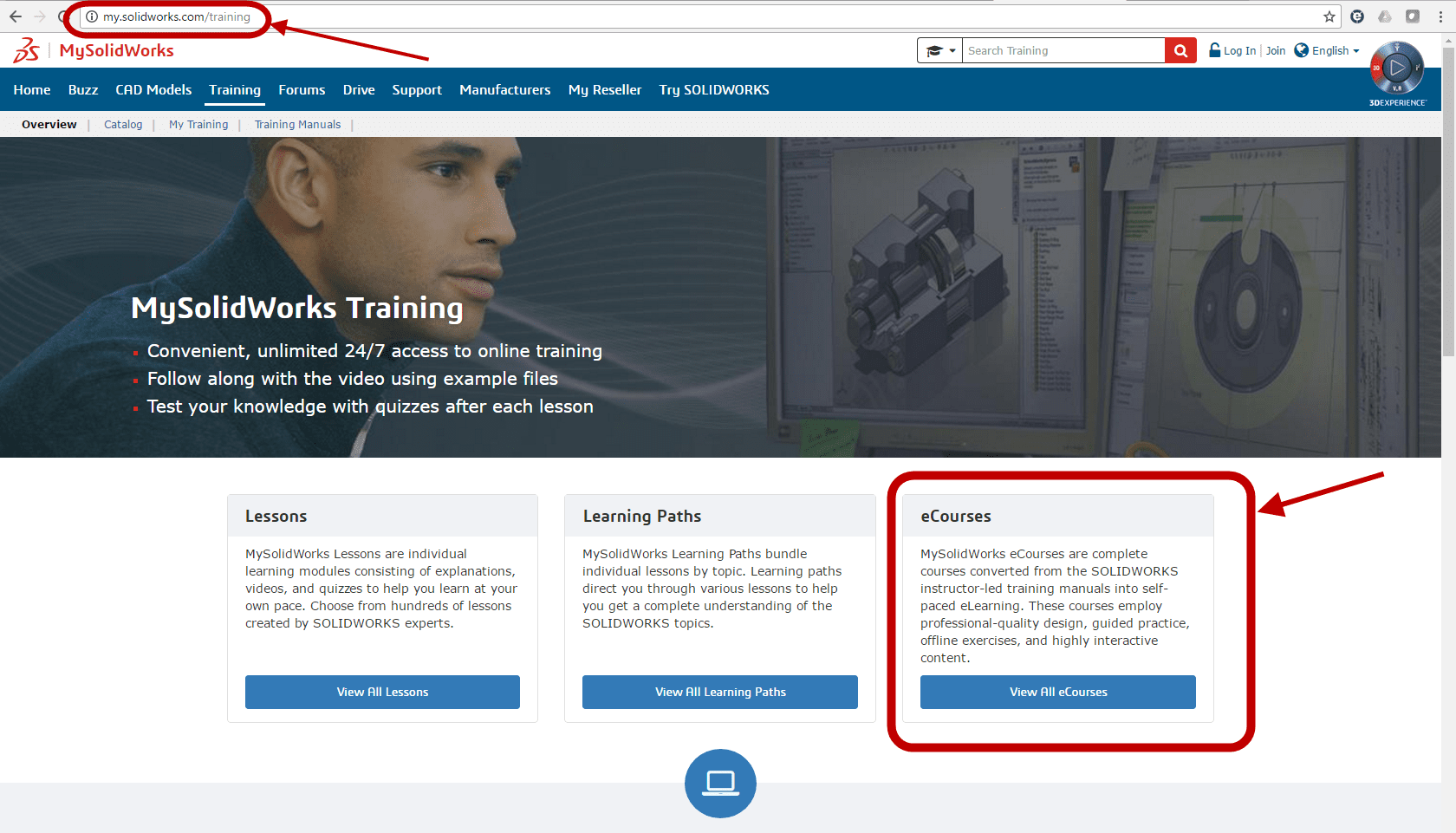 Here are the highlights:
Access the eLearning modules through your web browser – local SOLIDWORKS installation not required
Move through the video material at your own pace – if you need to take a break, pick up where you left off
Interactive simulation of the software is included – practice what you just learned without leaving the web browser!
Work through the included offline excercises for further practice (local installation of SOLIDWORKS required)
Access the course as much as you like for 3 months.
Where can I sign up for eCourses?
eCourses are hosted on http://my.solidworks.com/training, but can only be purchased through your Value-Added Reseller (VAR).
Please contact us to sign up and purchase an eCourse
Want to get a sample of what eCourses are like?
Select a link below to sample one of the currently available eCourses:
What I like best about eCourses:
Freedom to learn when it's convenient for me

: I can fit training into

my

schedule – including at home, after the kids have gone to bed.

Self-paced

: I can stop and pick up where I left off, on any computer that has a web browser and a mouse.

Local SOLIDWORKS install only needed for offline exercises

: eCourses simulate the real SOLIDWORKS screen in your web browser.

Offline exercises

: SOLIDWORKS files, along with instructions in PDF format, are available for me to download and practice on my local SOLIDWORKS installation.
Contact us to get started today!