SOLIDWORKS eDrawings - Save to Web HTML and How It's Like the Swiss Army Knife® of CAD Viewers
Mention that something is like a Swiss Army Knife® to someone and the association is immediate – versatility. The Swiss Army Knife doesn't just have a knife but can do other related tasks like opening a can of food or tightening a loose screw. No need to look for additional tools when you have one of these guys.
In the CAD realm, SOLIDWORKS eDrawings is a (mostly free) CAD viewer that can open all kinds of file formats – no need to install multiple viewers. See the list below or click on this link for the complete list of details on what it can open.
(Some formats include opening parts, assemblies, and drawings. Others only parts and assemblies and others where only parts can be opened.)
It can open native files from:
SOLIDWORKS
AutoCAD®
Autodesk® Inventor®
CATIA V5 and V6
Creo/ProEngineer
NX
Solid Edge
It can open neutral format files from:
ACIS
DXF/DWG
IGES
JT
OBJ
Parasolid
STL
It even has its own format that you can save to and open from – the eDrawings format (.eprt, .easm and .edrw).
This format is particularly swell because of the small file size. (Think of saving to .PDF vs. saving in Microsoft® Word®.)
But the newest capability – introduced in eDrawings Professional 2019 – is the ability to save to Web HTML. This option does NOT require the installation of eDrawings at all – just simply use a modern web browser! How great is that?
(This option DOES require you to export from eDrawings Professional, however… that explains the 'mostly free' comment above.)
Click on the link or image below to try it out on your browser right now.
See the post by Bob McGaughey for a rundown on what happens in different modern web browsers. (Safari users beware…)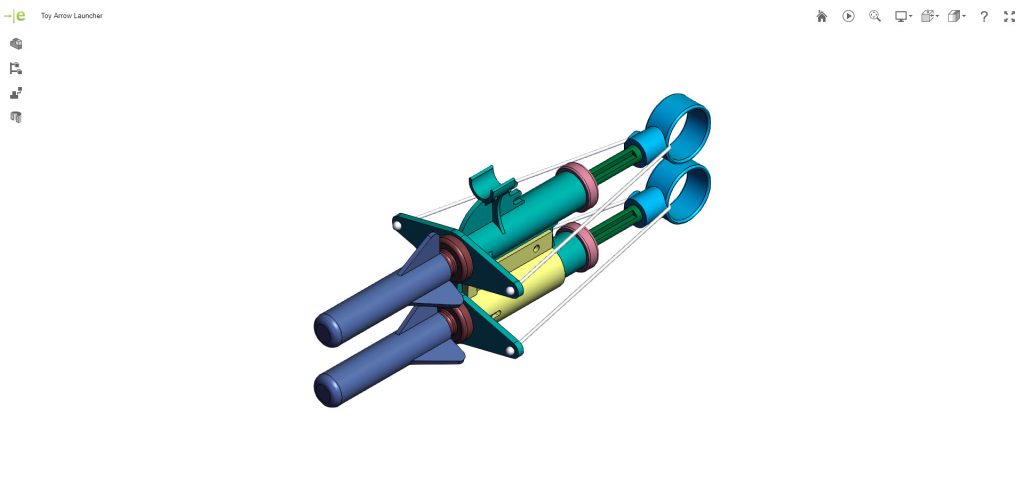 Be sure to subscribe to the CATI blog to get a weekly digest of all our blog posts.
Chris Snider
Sr. Mgr. Field Technical Services – East
Computer Aided Technology, LLC