SOLIDWORKS FREE TOOLS: MySolidworks Highlights
SOLIDWORKS released MySolidWorks.com as a one stop site for all things related to SOLIDWORKS. MySolidWorks has everything from SOLIDWORKS downloads to training learning paths for an entire topic such as SOLIDWORKS sheet metal.
There are eight major sections of the website. This post will briefly take you through them all.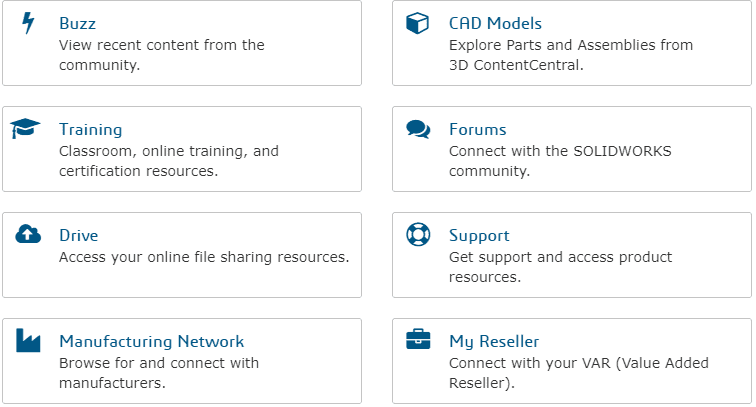 The Buzz
The Buzz page is a large-tiled blog that contains posts from the SOLIDWORKS community. These posts can be anything from actual part files, to instructional blogs, to Q&A forums.
The Buzz page is constantly being updated so check back frequently to stay up to date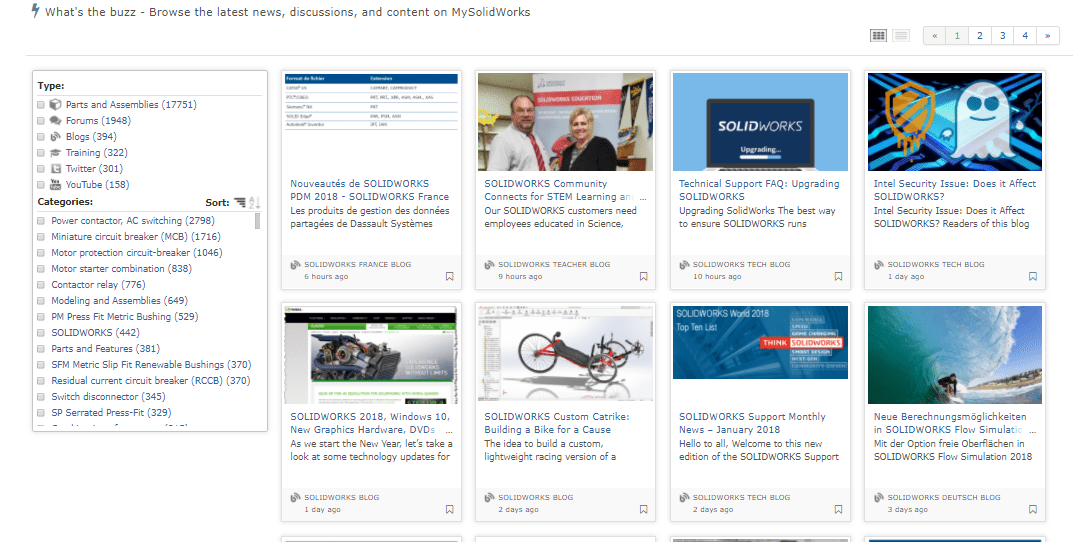 Cad Models
The CAD Models link provides users with a catalog of parts powered by 3D Content Central.
Clicking on a model will bring you to the 3D Content Central page and allow you to download the files.
(You must log into the 3D Content Central to download, so make sure you have an account there too.)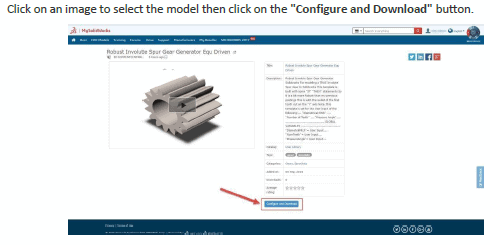 Training
The training page provides a large series of instructional videos of all aspects of the software.

You can search a topic. And chose to filter by learning type.
Every video will have an introduction to the topic, presentation, and review quiz to test what you have learned.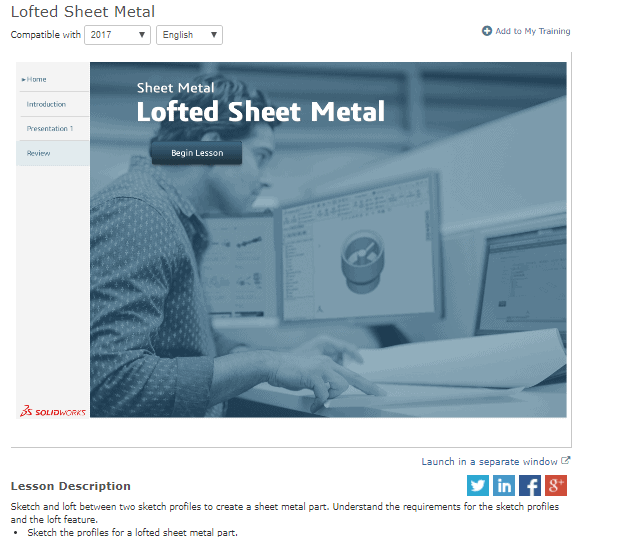 Forums
The forums provide access to other user discussions where you can post new discussions or contribute to ongoing discussions. You may sort these alphabetically or by topic.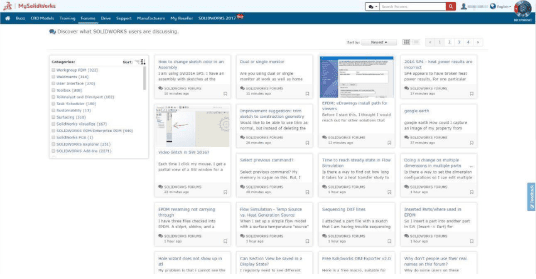 Drive
The drive area allows you to connect to your existing Dropbox and Google Drive. Here, you can view your SOLIDWORKS designs anywhere with eDrawings integration.

Support
The support page allows you to access system requirements of SOLIDWORKS software, online help guides, and information about SOLIDWORKS Subscription.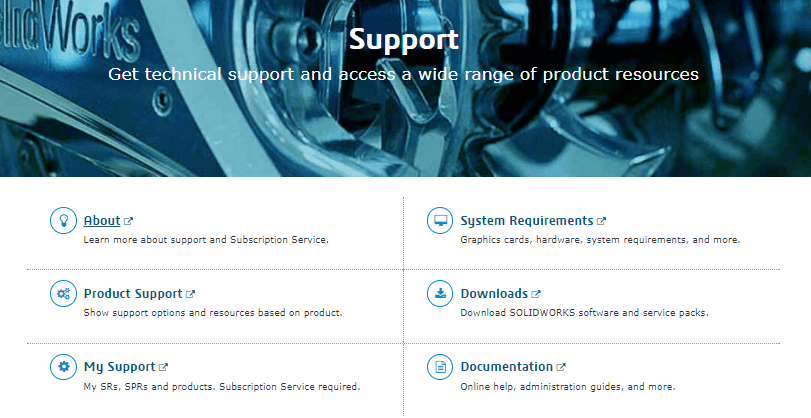 SOLIDWORKS Subscription services provides live technical support about product features, menu commands, installation issues, and troubleshooting.
Manufacturing Network
The Manufacturing Network will allow you to browse and connect with manufacturers in the SOLIDWORKS community. You can sort by manufacturing category, manufacturing processes, and by geographical area.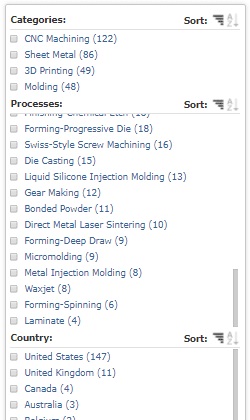 You will have the ability to build prototypes and even get a quote. As a designer, this will be a great place to find and connect with the right manufacturer.
As a manufacturer, this will be the best place to reach SOLIDWORKS users and to promote your service and grow your business. The Manufacturing Network is designed to connect SOLIDWORKS users and reliable manufacturers.
Manufacturers can register to get listed on the Manufacturing Network and SOLIDWORKS users can recommend manufacturers to be added.

My Reseller
The My Reseller section of MySolidWorks allows Value Added Resellers (VAR) to provide contact information and technical content to their users.
Rather than having to search the web and go to multiple places, this is an easy way to find all of the latest content from your VAR in one location.
Computer Aided Technology (CATI) continues to have a lot of great content available, including blogs, videos, news and a schedule of upcoming events such as webinars and seminars.

Will Kefauver
Application Support Engineer
Computer Aided Technology