SOLIDWORKS: How to Display Notes for X & Y Coordinate Points in a Drawing
Drawings………can't live without them. For drawings that need a lot of dimensions, this can clutter the entire document making it hard to read. The standard dimensioning schemes are: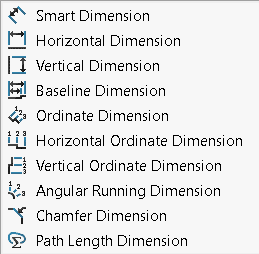 To avoid dimensions clutter, here's an alternative method for you. How about adding a note that will show the X & Y coordinates instead of placing Model Items, a Horizontal or Vertical dimension on the drawing like this?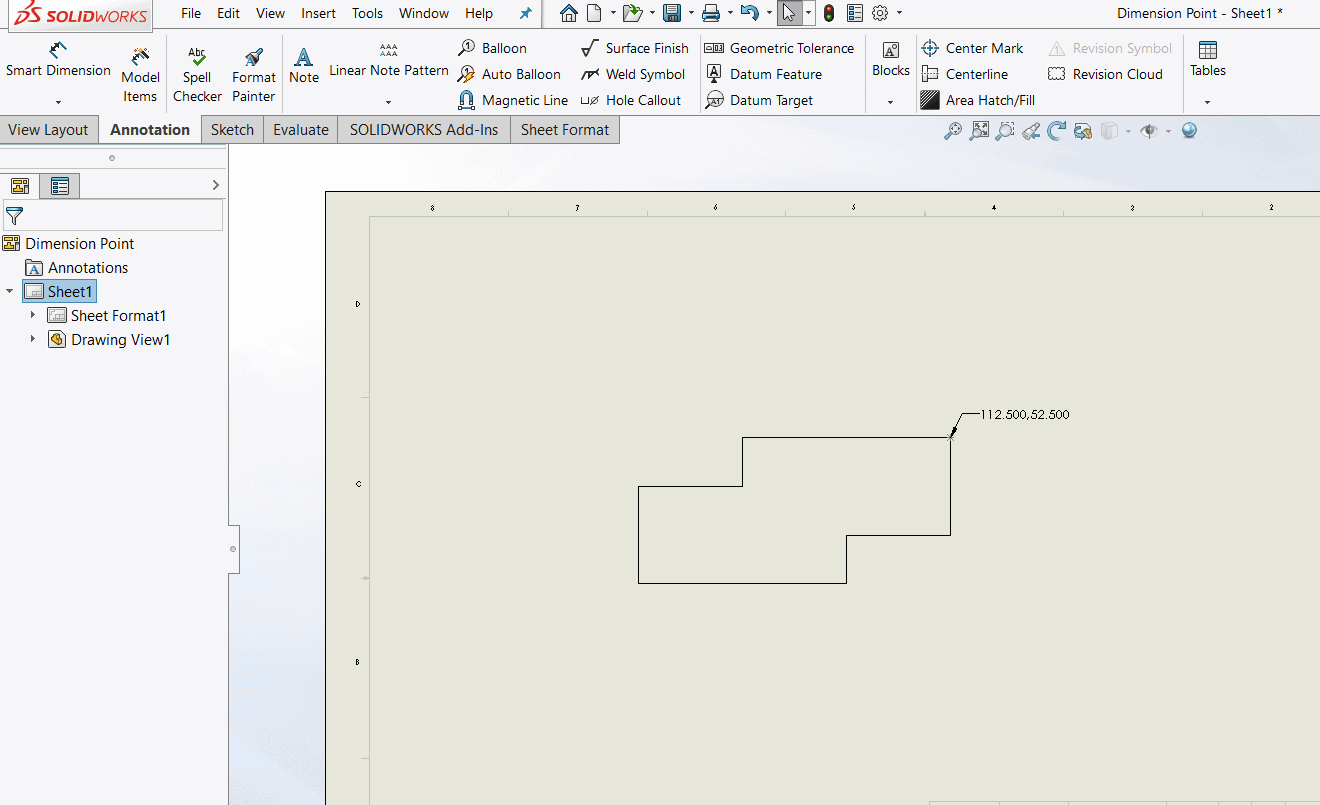 Let me show you how you can create a note and link it to a pair of dimensions. Here's how it's done.
Create a sketch in a part with the point or points that you would like to locate. 2D & 3D sketches are acceptable.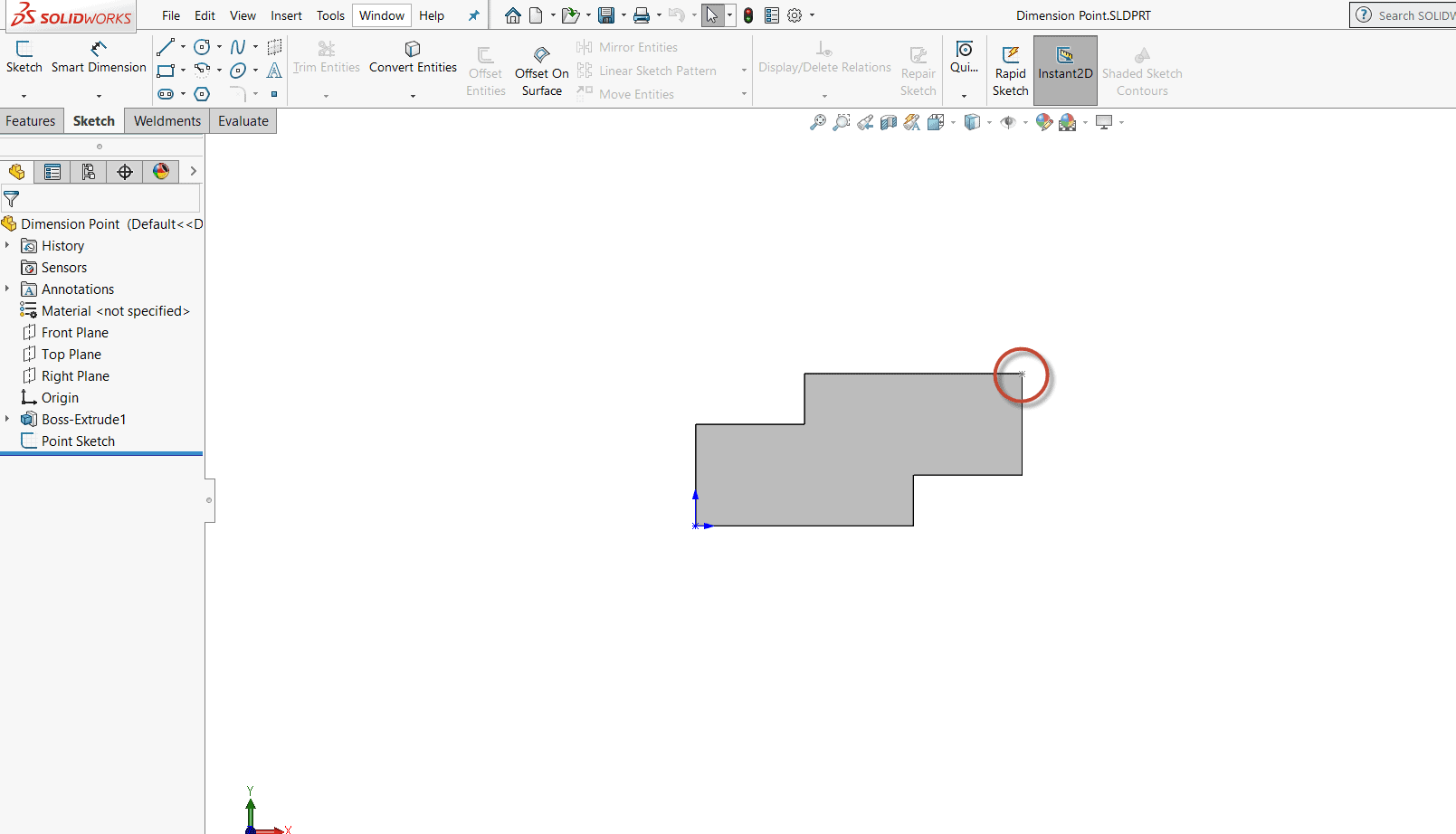 The Boss-Extrusion 1 Sketch shows many dimensions. The dimensions for the point location are: X – 112.500 & Y- 52.500. Each dimension needs to be dimensioned to the inserted point.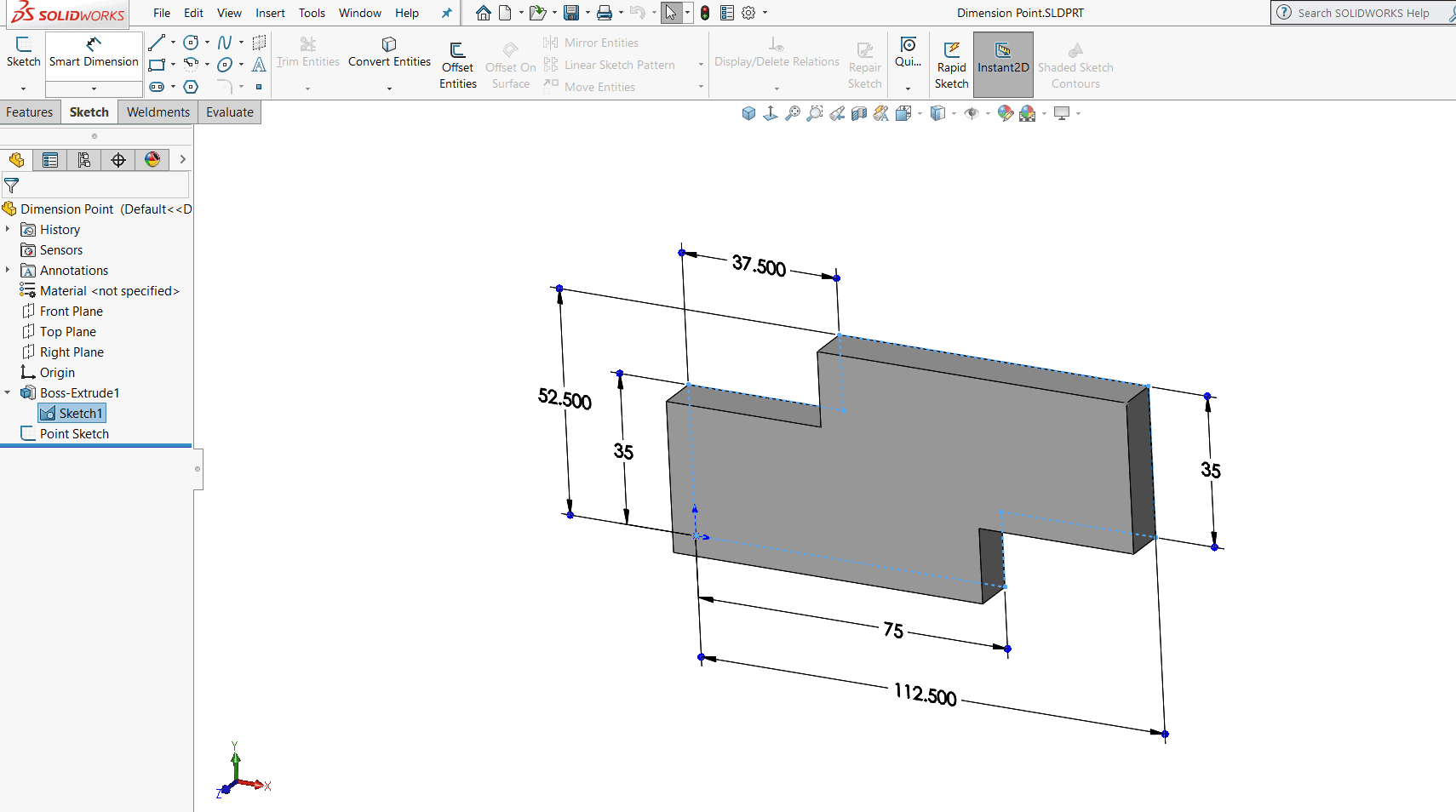 POINT
In the Drawing, go to File > Properties and add a Custom Property. Here I created a property called Point.
Under the Point Property Value/Text Expression, select the X dimension, add a comma, then select the Y dimensions. This will show the X-Y dimensions value in order which you chose.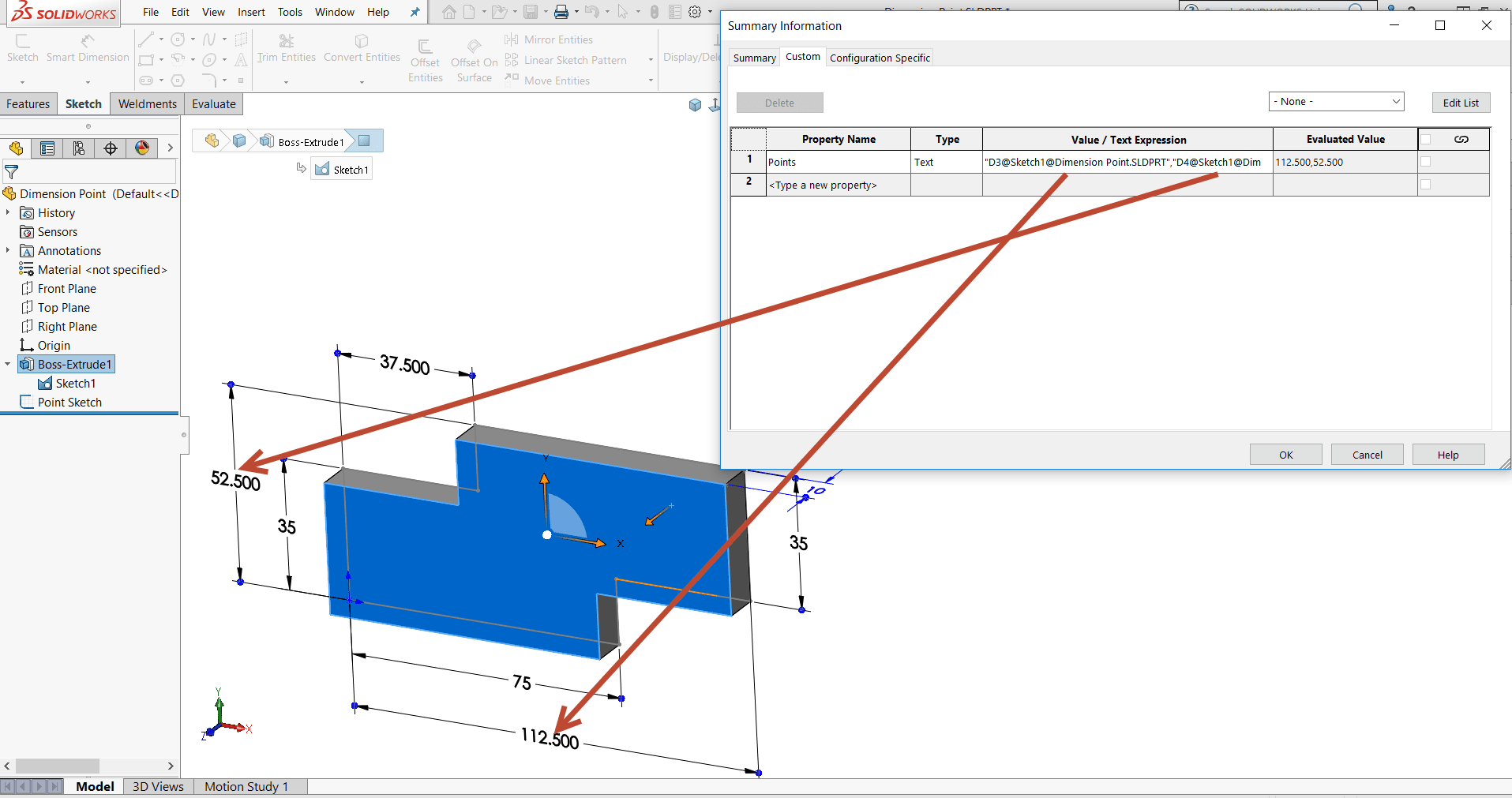 Go into the Drawing, add a Note to the point location. Go to Link to Property in the Note Property Manager.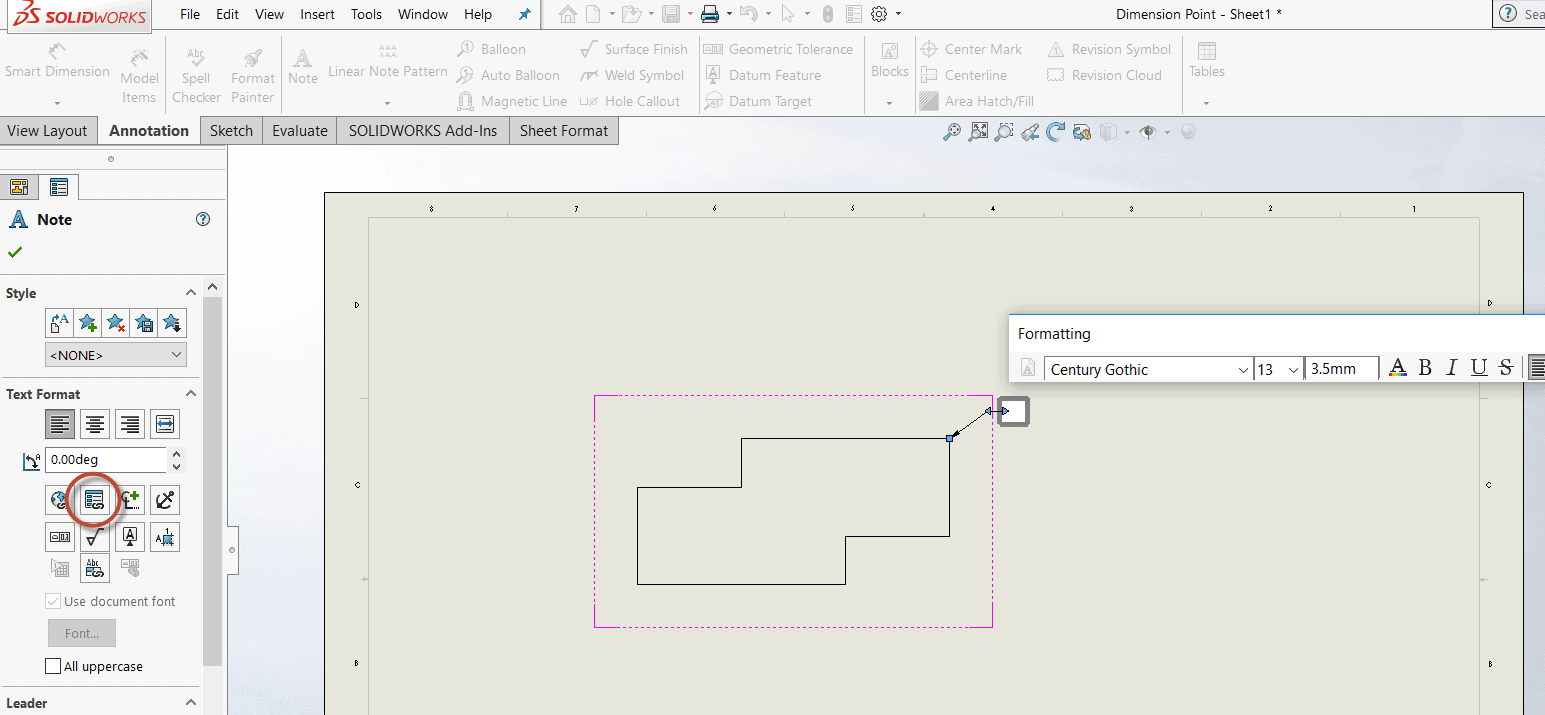 Select the Model Found Here Option and select File Properties.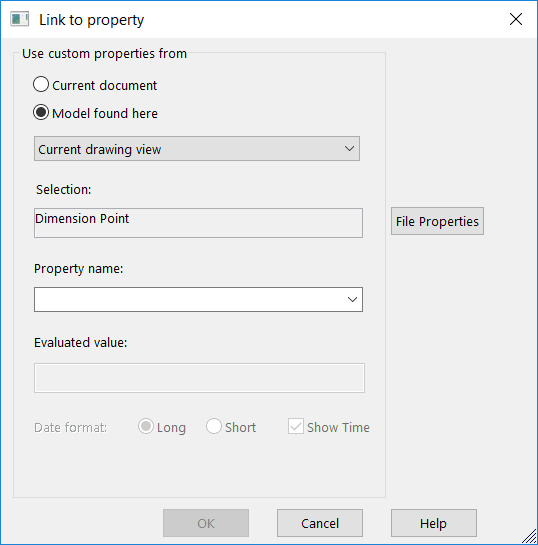 Under File Properties, select the new Custom Property you created. In my case, the property is called Point.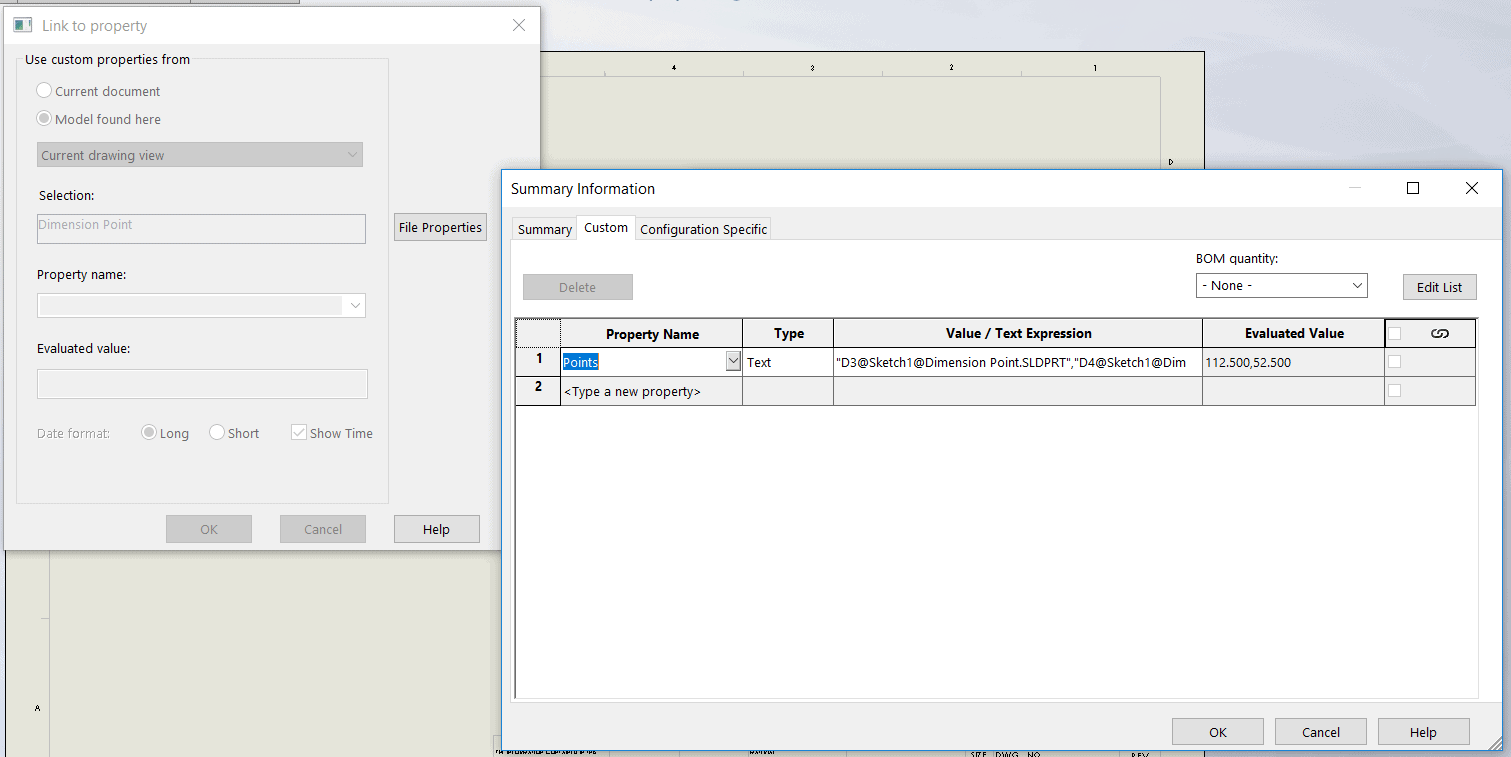 That's all it takes for notes to show dimensions values like this…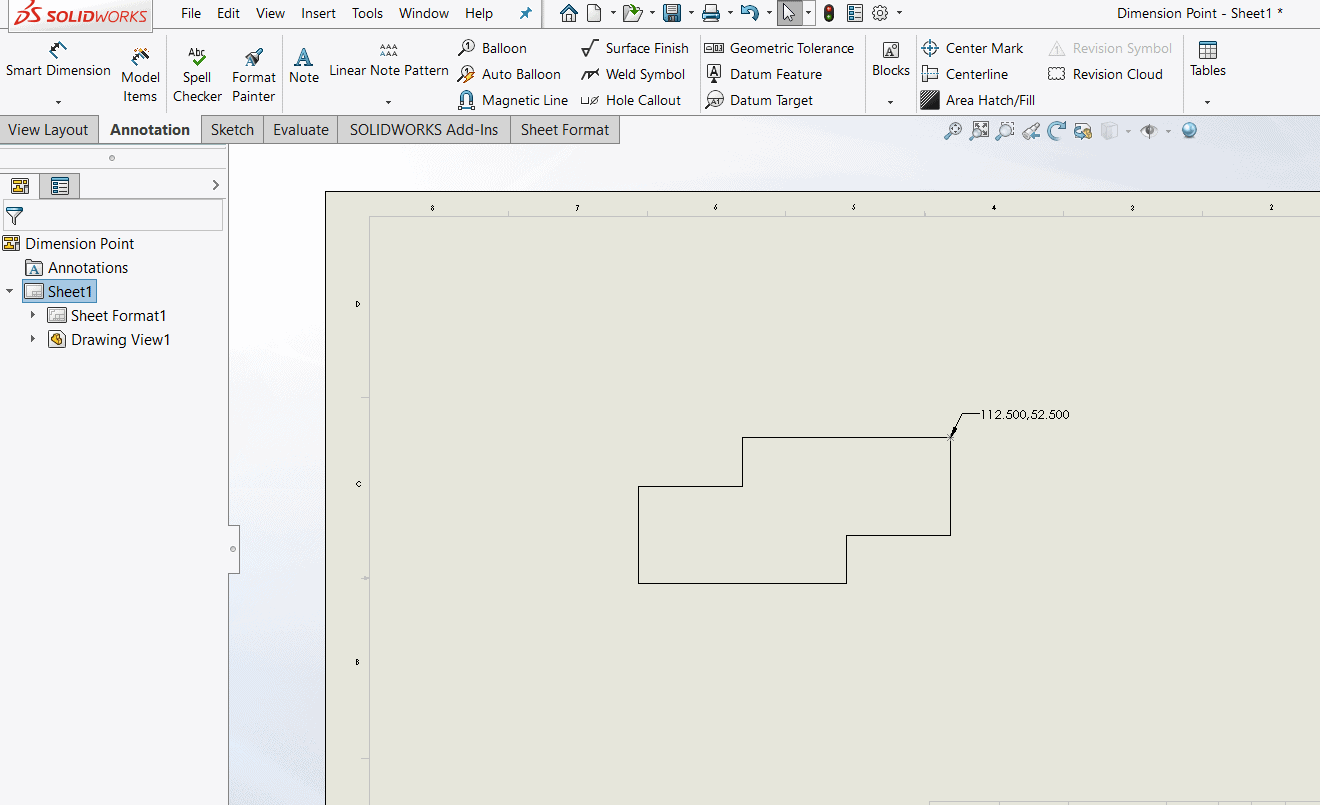 I hope you found this helpful! Thanks for reading.
Judy Marlo, CSWE
Application Engineer
Computer Aided Technology, LLC