SOLIDWORKS INDUSTRIAL DESIGNER
This is going to be the first of MANY blogs that I write about the (new) SOLIDWORKS INDUSTRIAL DESIGNER. In case you haven't heard about it, INDUSTRIAL DESIGNER in its simplest definition is a tool that will allow designers to quickly generate multiple Industrial Designs using a unique hybrid of sub divisional modeling (pushing and pulling a blob of clay) and full parametric design (i.e. SOLIDWORKS type tools). It also includes full pen sketching abilities (i.e. Wacom tablets) for starting your ideas and even refining the sub divisional models by sketching on them.
What does this mean to you?
Well, you can create amazing shapes with this tool in a matter of seconds, not hours, like you may be used to in the desktop SOLIDWORKS product you use every day. It's best to just let you see it for yourself and let the software do the talking…
Take for example the swoopy/curvy remote control we create in our SOLIDWORKS SURFACING training class.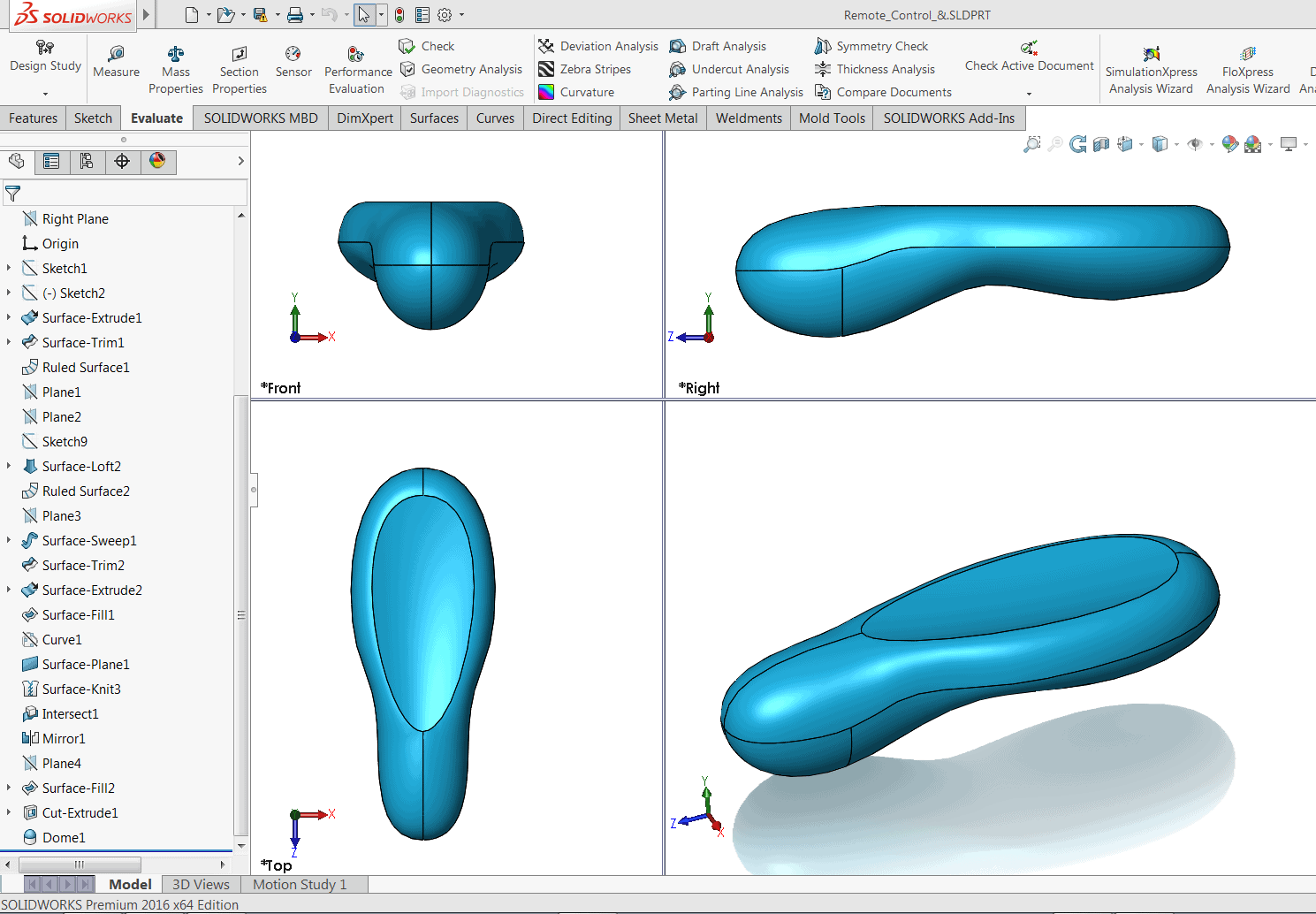 In class we go thru how to create this with MANY sketches of splines, and many many different surfacing techniques (sweeping, lofting, knitting, etc). As a conservative estimate, even if you had modeled this 20 times before, it would STILL take you a good 20-30min just to go thru the motions to do it all again from scratch…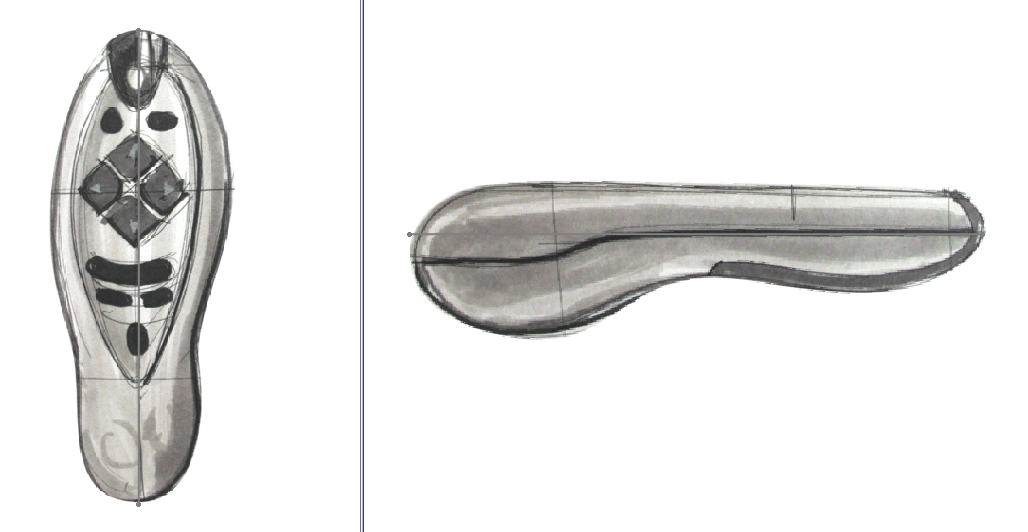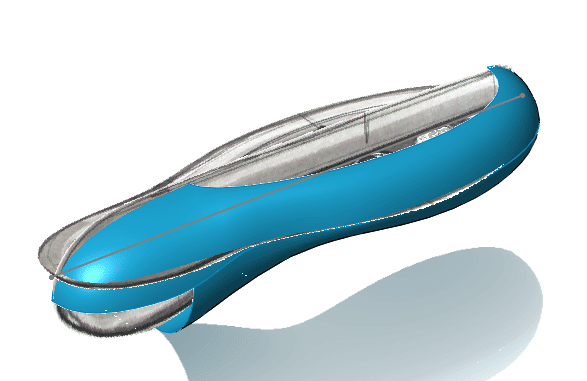 Now, compare that to doing it in SOLIDWORKS INDUSTRIAL DESIGNER below in a couple minutes starting with the "primitive" of your choice.
Pretty AMAZING, huh?!? Looks FUN doesn't it!?!?
Interested in trying out SOLIDWORKS INDUSTRIAL DESIGNER?
Contact your Account Manager or schedule a demo today.
Much more to come to in future blogs on INDUSTRIAL DESIGNER…