SOLIDWORKS Inspection 2019: Flexible First Article Inspection Reports
SOLIDWORKS Inspection 2019 adds some powerful new enhancements that give you greater flexibility when generating first article inspection reports. When creating a new inspection project, you can now add custom properties from either the drawing or its associated model. Simply choose to add a new custom property, then choose from a list of predetermined property names stored in the project template.
Selecting a new value displays all of the available custom properties on both the drawing and model. Any number of combination, with both drawing and model properties, can be added to a project enabling quality teams to leverage even more SOLIDWORKS design information. Keep reading to learn more about what's new in SOLIDWORKS Inspection 2019.
SOLIDWORKS Inspection 2019 adds support for even more annotation types. You can now choose to extract and balloon whole type information as part of the project. Once all of the annotations have been ballooned, the extracted characteristics are displayed in a new tabular layout making it easier to view and manage all the information from the drawing.
SOLIDWORKS Inspection 2019 now includes many more options for managing the grouping of characteristics giving you complete flexibility over the way in which annotations are ballooned.
For example, using the ungroup option, this whole callout in the image below can be split into multiple items. Now each hole, size, and depth are identified as individual characteristics each with their own balloon and can be modified independently of one another.
At any time, characteristics can be regrouped together either with a single shared balloon or as a subset of the same item giving you complete control over the way in which project information is displayed.
With all of the great enhancements in SOLIDWORKS Inspection 2019, you can now generate your first article inspection reports more efficiently than ever. To see SOLIDWORKS Inspection 2019 in action, check out the video below.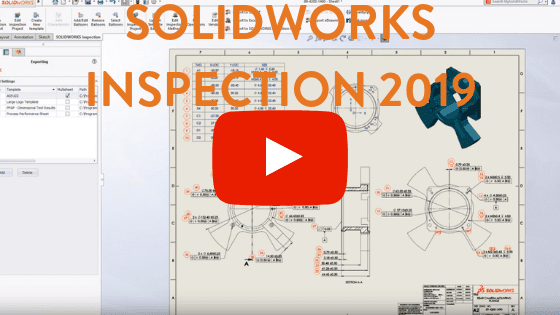 Related Articles
How to Leverage SOLIDWORKS Inspection & SOLIDWORKS PDM Professional (Part 1)
6 Questions (and Answers) for a Successful PDM Vault Implementation (Part 2)
Working in Tandem: SOLIDWORKS Inspection & SOLIDWORKS PDM (Part 3)
About the Author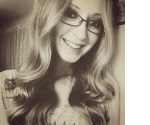 Angelle Erickson writes about how companies are using innovative technologies, such as 3D printers and SOLIDWORKS software to increase productivity, improve product development processes, and maximize business potential.