SOLIDWORKS Inspection Standalone – Revving Up
With any inspection documentation, having a clear plan for revisioning is a must have if not a requirement per certain standards. If you are currently using or investigating SOLIDWORKS Inspection and plan to use the standalone version, this will detail the path required to revision drawings.
A first step to consider is comparing the two drawings first to see what changes have occurred prior to replacement. This can help to mentally identify dimensions that were added or changed. Dimensions that are green will be newly added with everything else being red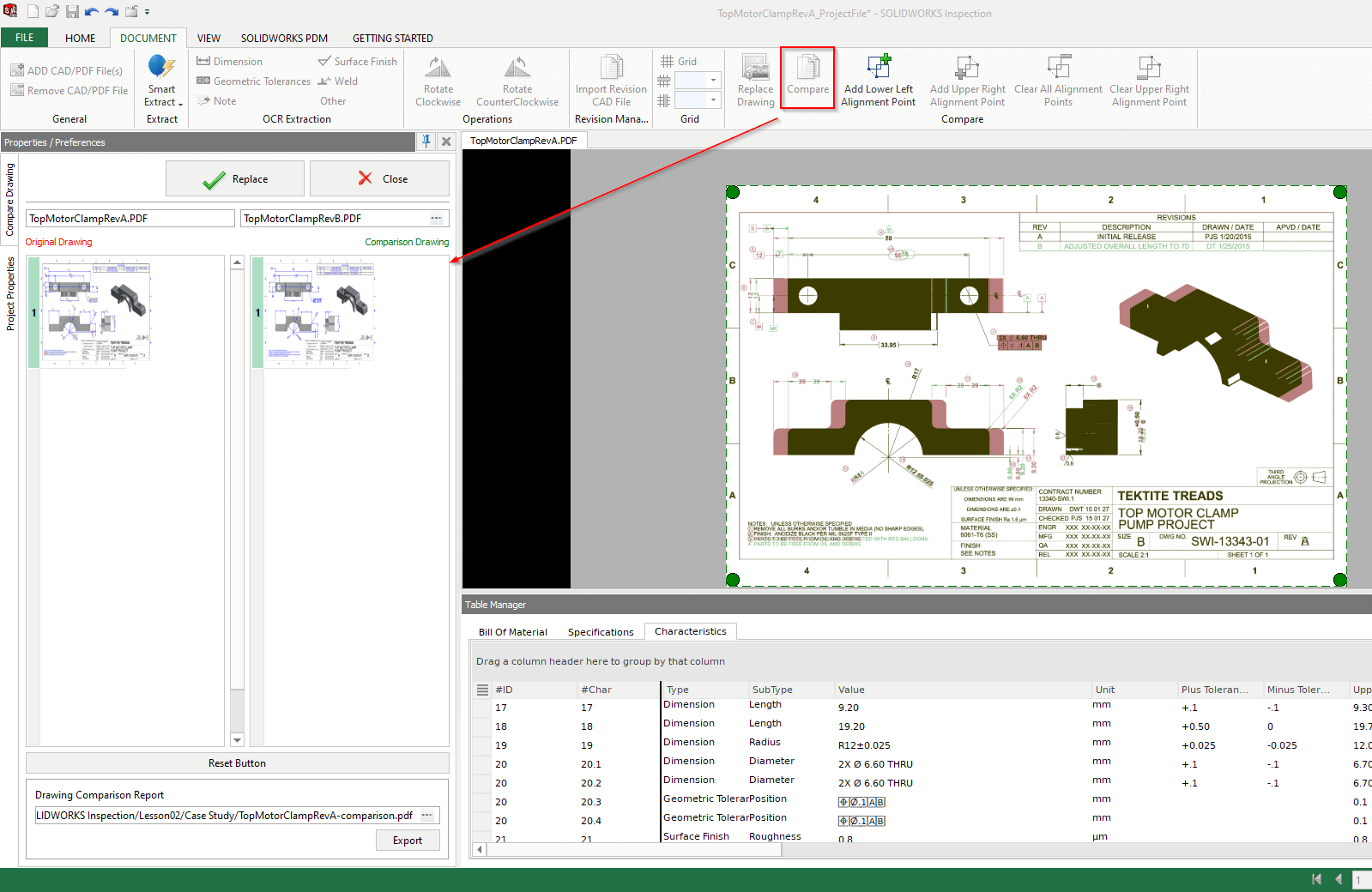 If for whatever reason, the drawing size changed between revisions, there are 4 nodes that can be used to realign (see below). However, this is not a precision tool and can be difficult to align. Using best practices and establishing standards of keeping drawings the same size and not moving details around without purpose is recommended to assist in the revision process.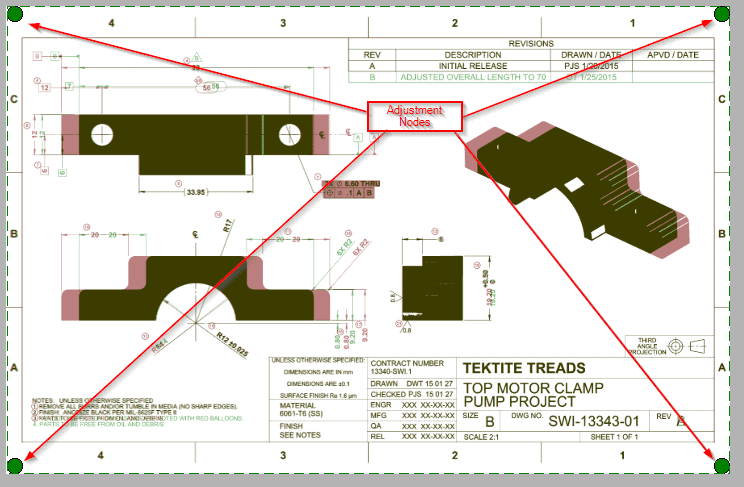 Once you get it as close to matching as you can, we will need to go about recapturing dimensions that did not mesh up. This can be accomplished with a right click on any characteristic and selecting Recapture Characteristic. This toggles on a mode for you to go to the previous capture location and freely move any and all that you want.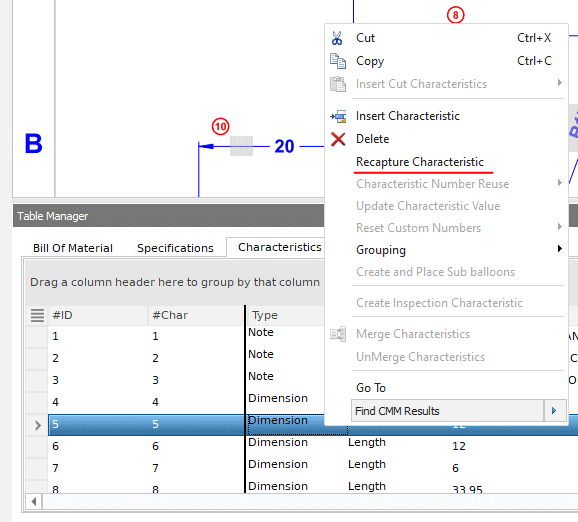 Once this is done, one final double check that can be done to ensure you captured all the correct dimensions is another Compare, but this time using the older revision and reviewing the document.
If you are looking for more interactive training, topics like this are part of our SOLIDWORKS Inspection training course which can be found on the SOLIDWORKS Inspection Training page. To learn more about SOLIDWORKS Inspection or the process to establish best practices, visit us at Cati.com or reach out to your local rep!
Check out a walk through video of this SOLIDWORKS Inspection process.
David Janicki
Application Engineer
Computer Aided Technology, Inc.