SOLIDWORKS Installation DVDs - Who uses them?
SOLIDWORKS 2019 received many new improvements to the software, but what about the time it takes to download and install? Is there an alternative way to download without needing to first get the install manager? What about Installation DVDs? Today's blog will focus on these topics for 2019 and future versions.
In the Beginning, there were CDs…
Starting 1996, SOLIDWORKS shipped on Compact Disk (CDs). As the product developed over the years, the number of disks needed to grow too. By 2006 SOLIDWORKS shipped on 5 CDs and 1 DVD! Eventually, CDs were phased out and only DVDs were shipped in the Install media kit. The time has come to end the DVD; SOLIDWORKS 2019 will be the LAST version to be distributed automatically to subscription customers on DVD unless you request it. This is a shame because the art and designs printed on the inserts in these cases were truly inspiring and unique every year. That smell of new software will become a thing of the past, but I will never forget. This also means that the default method of deployment will be from a download. Now, I personally haven't used a DVD or CD in the last decade; my last two Laptops/Notebooks/Mobile Workstations didn't even come with a CD/DVD drive in favor of an additional HDD or SSD for additional on-the-go storage. The first hint of this news can be found in Note 14 of the System Requirements (https://www.solidworks.com/sw/support/systemrequirements.html).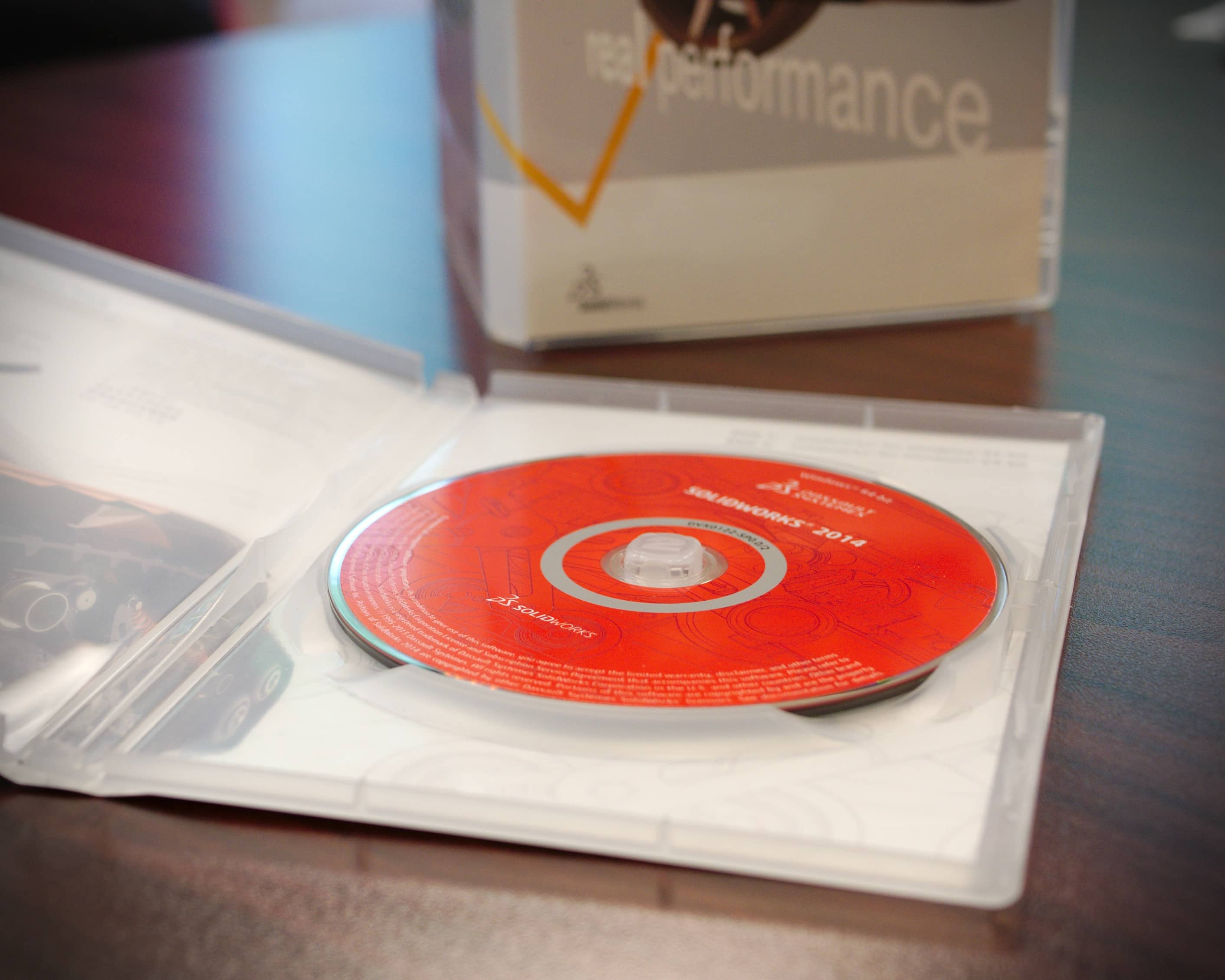 Installation Manager – Improved Speed
SOLIDWORKS 2019 uses new download methods that can deliver up to twice the download speed compared to SOLIDWORKS 2018 and earlier. The option is on by default, but you can check to be sure the feature is enabled.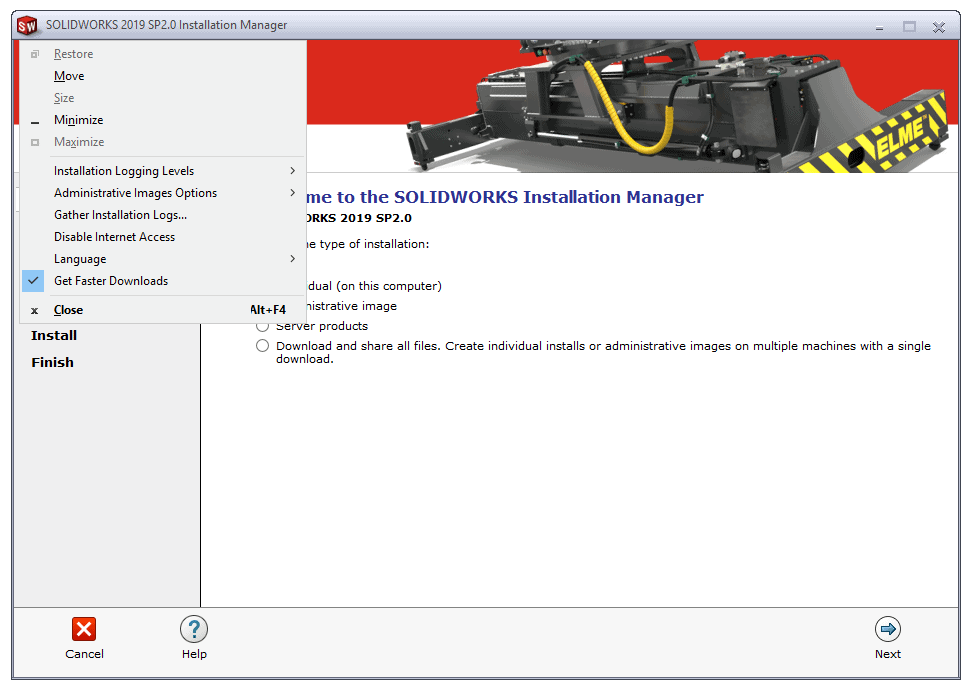 Download SP0 Media and Manual Service Pack Download
The installation Manager CAN be used to create a media file set that could be distributed and shared with other users in your company; you can see this option in the image above; "Download and share all files." Radio button. However, there may be restrictions on your network that only allow traffic through specific ports or internet browsers for security concerns, or you might not be able to connect to the internet at all where the software needs to be installed. In these specific cases, SOLIDWORKS now provides additional download options for the initial release at SP0.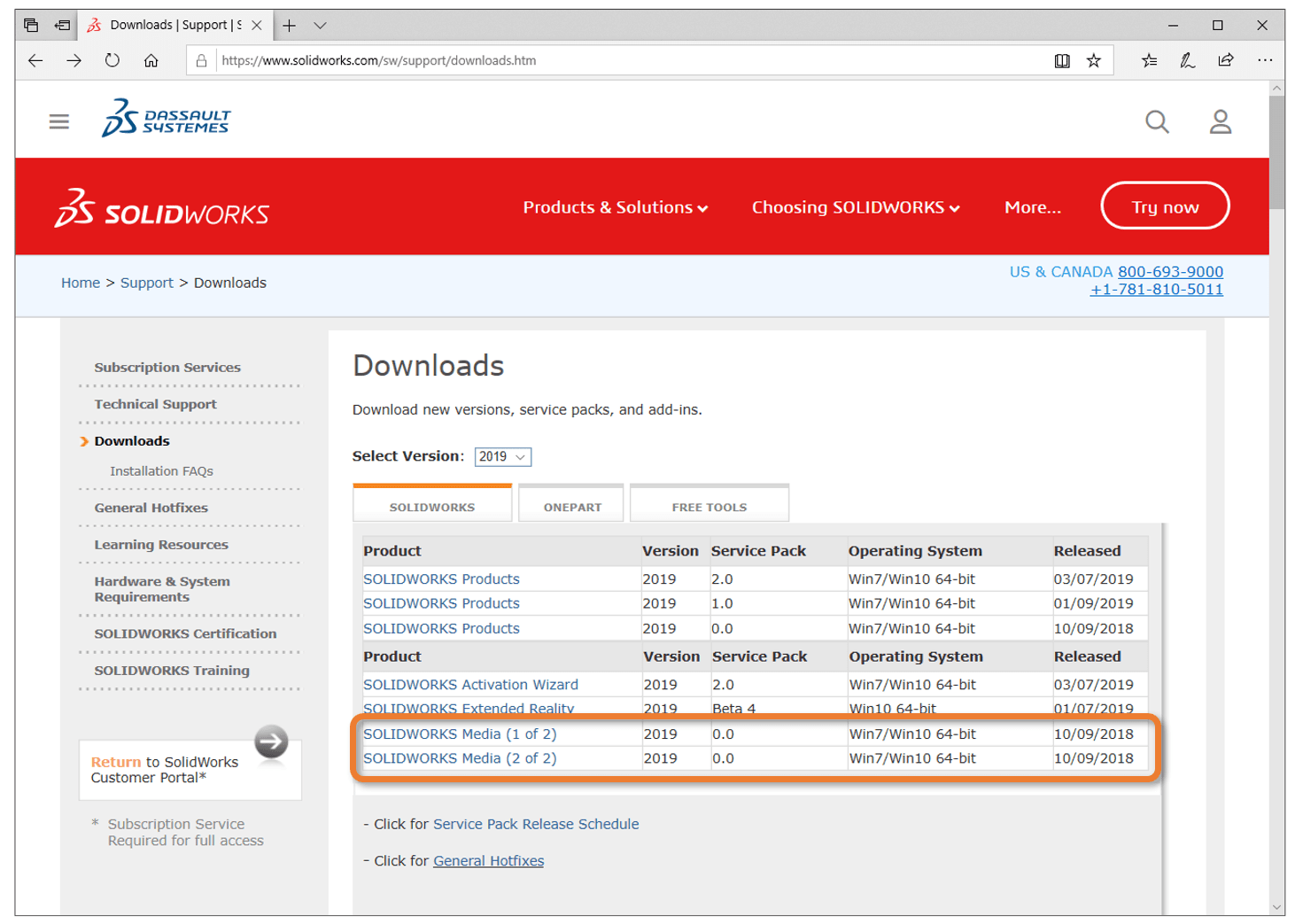 Once downloaded, the two file contents can be extracted to the same folder, and the installation manager can be started. As of SP0, the total size is 13.5 GB.

This same problem will show up again when you need to update to a new Service Pack. Again, for these rare cases where you can't use the Install Manager to download, SOLIDWORKS provides separate browser-based download options. This method is much more tedious though as it requires many individual files to be downloaded and extracted.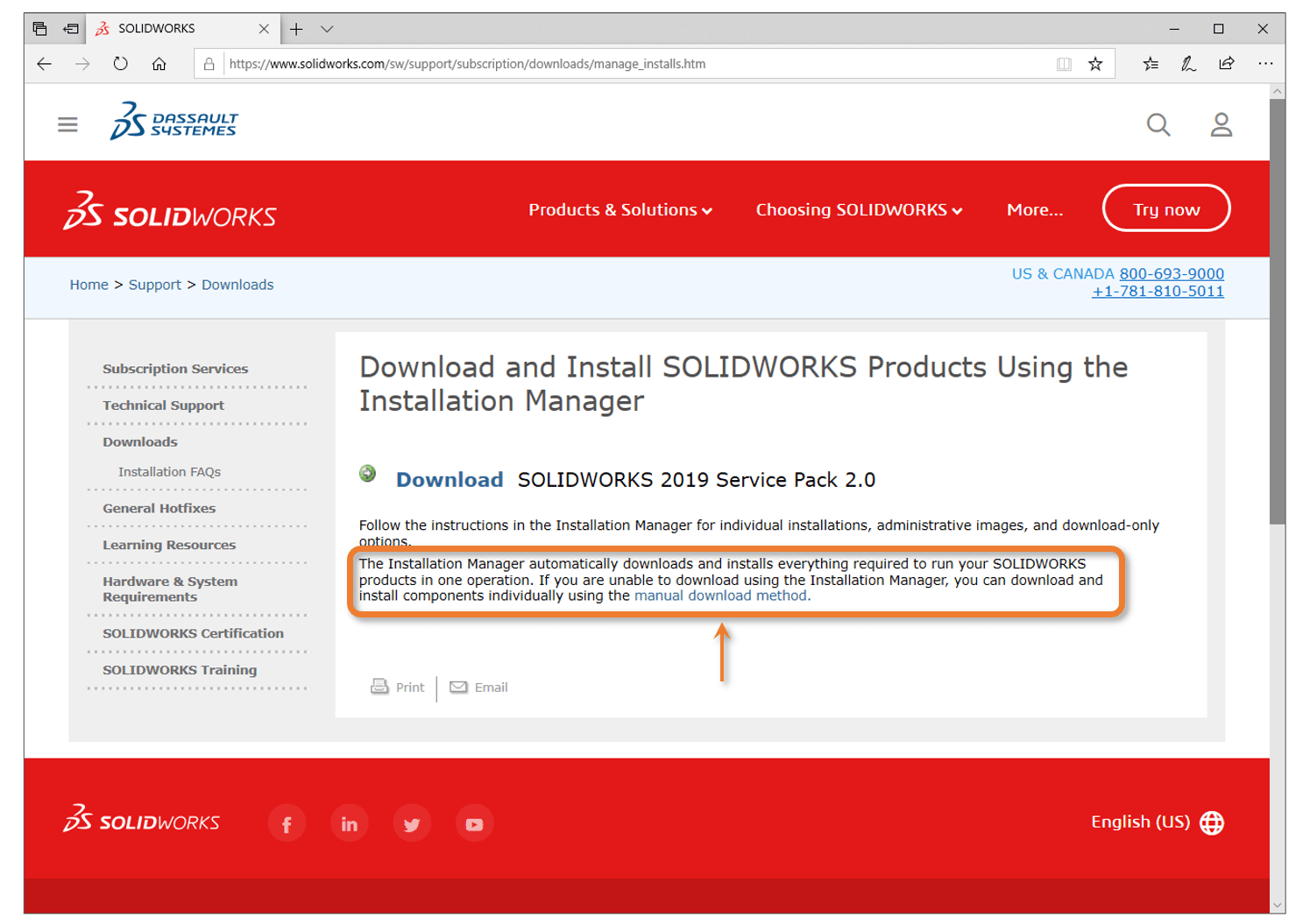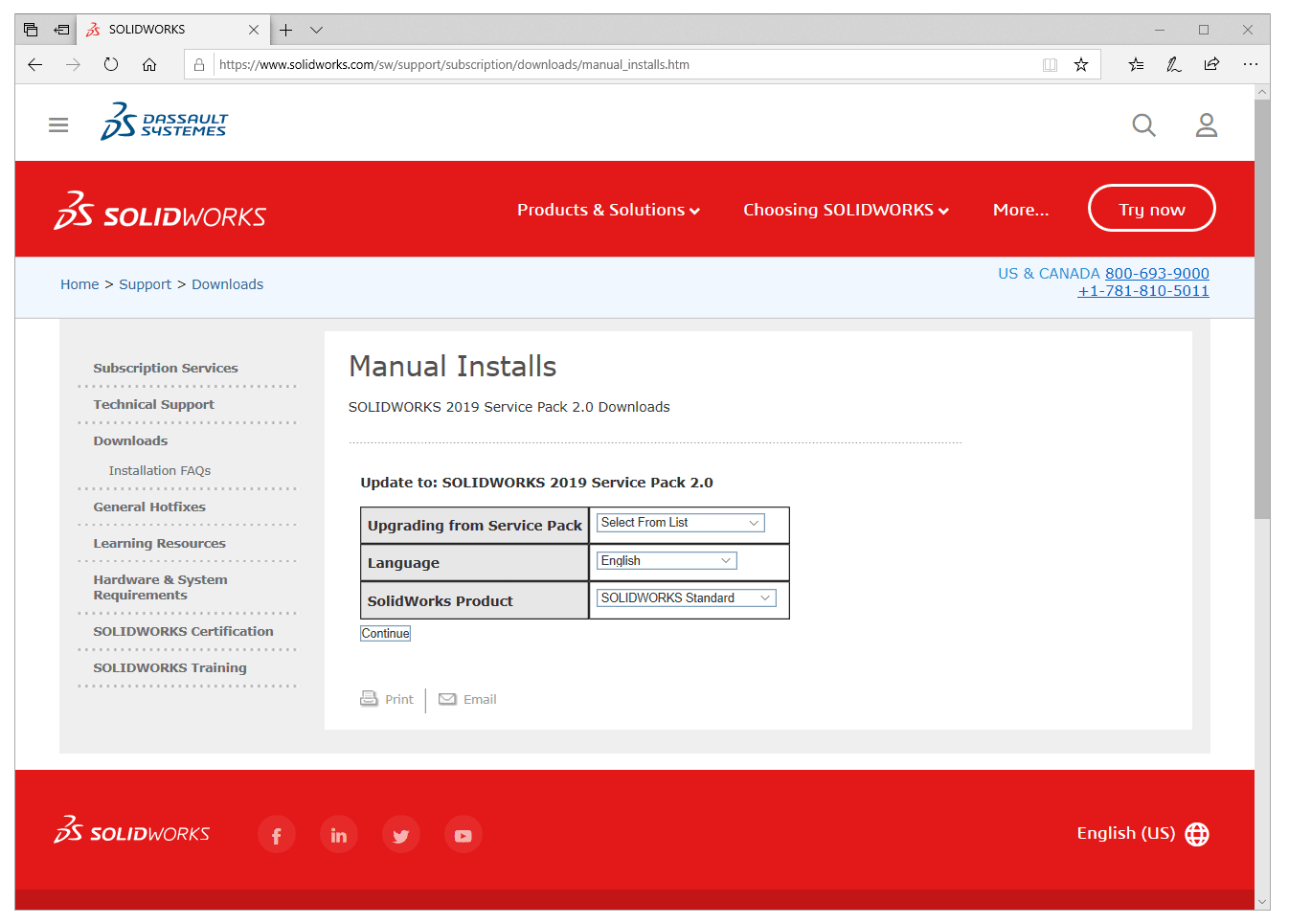 DVD End of Life
As mentioned in the SOLIDWORKS System Requirements, beginning with SOLIDWORKS 2020, DVD distribution media will only be provided on request. This is due to DVD distribution being discontinued across many industries and vendors, as a result, the number of reliable duplication facilities has declined in recent years. There might be a small fee required for shipping and creating DVD kits for 2020 and beyond, so contact your local sales representative for costs.
If you installed SOLIDWORKS 2019 from DVD this year, you are already aware of this change as there would have been a message informing you of this change during the install process.
Also, if you still have not received a disk for 2019 and need to use this media type, or you just want one for nostalgic purposes, follow this link to request SOLIDWORKS 2019 Upgrade Media.
https://solidworks.dsgraphics.com/solidworksmediakit/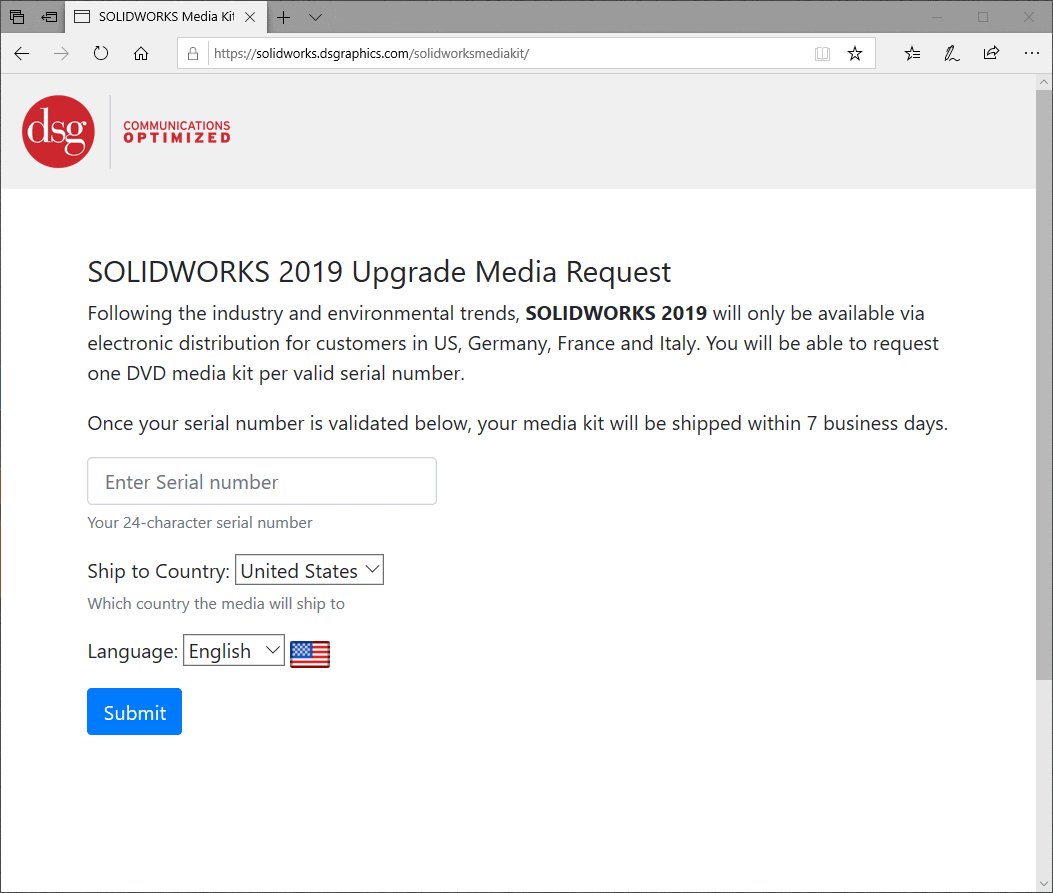 Alex Worsfold
Application Engineer
Computer Aided Technology, LLC