SOLIDWORKS Manage Dashboards
Ever since SOLIDWORKS Manage was introduced at our Design Innovation Summits last fall, People and companies have been interested in finding out more about this product. For those of you who attended one of our Design Innovation Summits, or have done some self-guided investigation, you are probably familiar with the 4 main Pillars of Manage. For those who are not, those Pillars are:
Dashboards and Reports
Project Management
BOMS and Records
Process Management
In this blog post we will take a look at one area in Manage, the SOLIDWORKS Manage Dashboards.
SOLIDWORKS Manage Dashboards
SOLIDWORKS Manage, along with it's integration into PDM, provides a comprehensive tool to help you keep track of documents business processes projects and tasks. But how can you gain access to all of this information in a way that makes sense? To accomplish this, SOLIDWORKS Manage provides the ability to create and access fully customizable Dashboards, giving you a way to display this critical information in an interactive, graphical and easy to use format.
Below, you can a dashboard that was created in SOLIDWORKS Manage. Here, you can find multiple pieces of information displayed in various formats.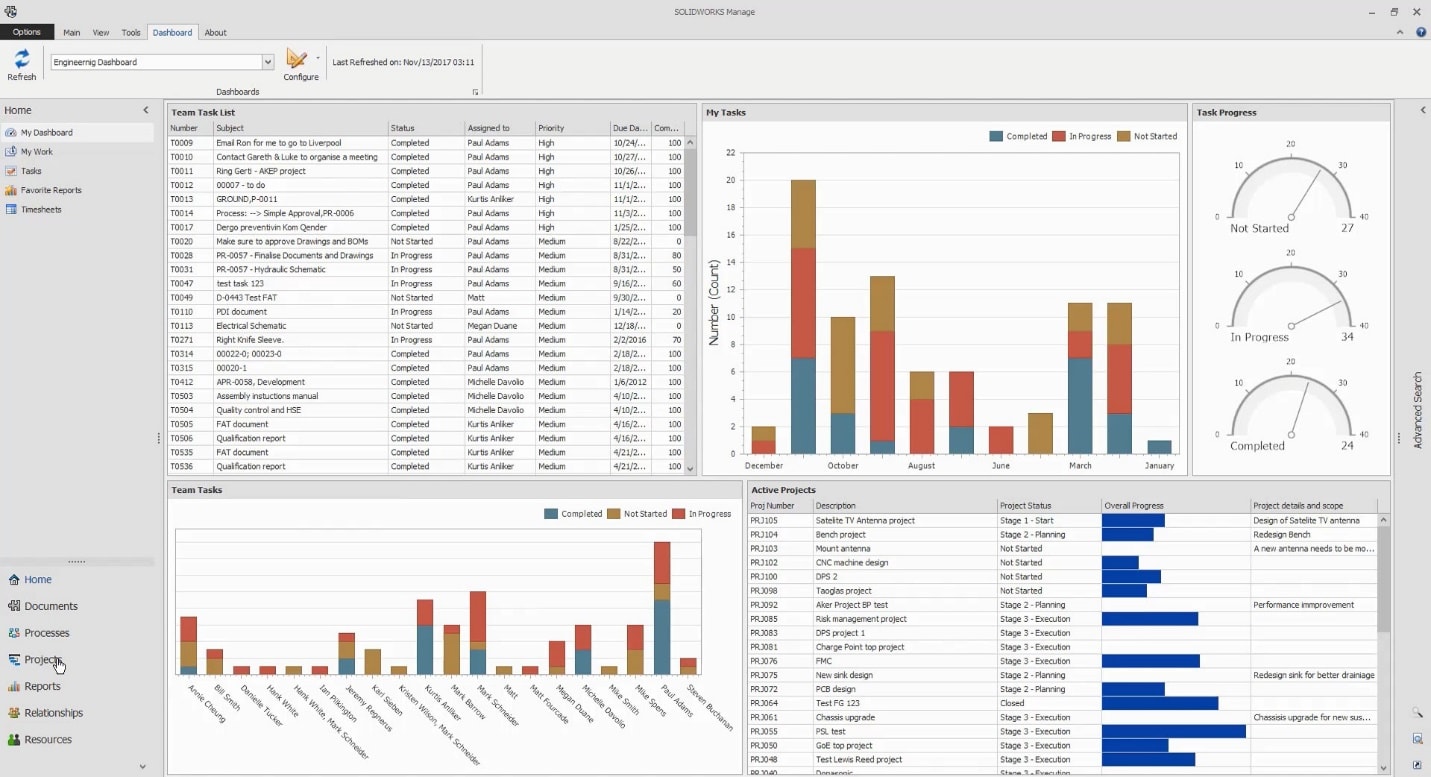 Each graphical element on the dashboard references the data in real time. So, they are not snapshots saved off that can become quickly outdated. You can tailor this real-time reporting for each user. Therefore, you can display data in a variety of elements to help everyone make sense out of the data that is important to them. Some of these elements include Charts, Grids, Gauges and Graphs.
Users can even have more than one dashboard for displaying Project information, Process Management status, or file and record detail. To be sure, SOLIDWORKS Manage doesn't limit your data for a Dashboard. You can connect any database of information to your Dashboards.
Dashboards are also interactive. This allows you to gather detailed information about any piece of data within a dashboard element.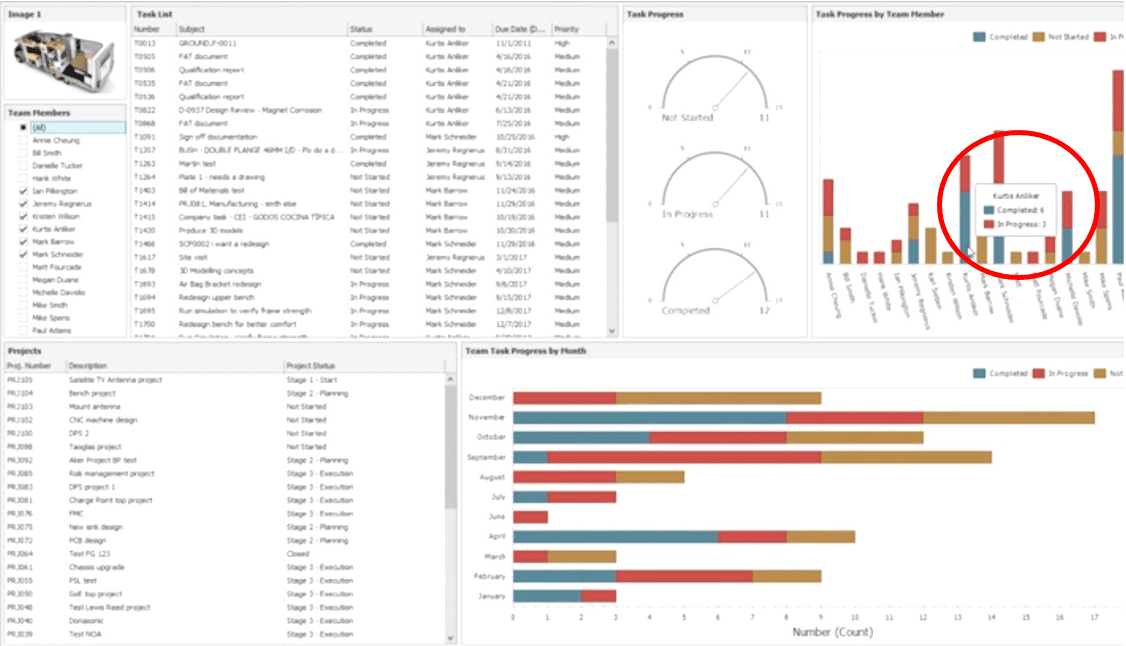 SOLIDWORKS Manage, combined with its integration into PDM, allows you to capture data about your CAD files, documents, projects, processes and tasks. Additionally, you can analyze and display all of this information in an easy to understand format by using SOLIDWORKS Manage Dashboards.
Clay Mosher
PLM Services Manager
InFlow Technology