SOLIDWORKS PCB 2019: New DXF & DWG Format Capabilities
DXF and DWG formats have been around for quite some time and different design groups have used these formats to exchange graphical data for different purposes. SOLIDWORKS PCB 2019 has added these output capabilities.
By selecting DXF or DWG we can click where we want to save it and are given the option to determine what format or version you want, unit type, as well as what will be included in the file.
Once saved, the file is ready to be opened inside of SOLIDWORKS for the mechanical side to view. We can select a file format to search for in SOLIDWORKS and open up our file.
Users can directly import into SOLIDWORKS for documentation purposes or other purposes of communication. For those without SOLIDWORKS mechanical seats, users can use eDrawings to open the DXF and DWG to interrogate the documentation.
The new output of DXF and DWG in SOLIDWORKS PCB 2019 are useful ways to exchange data between different departments for purpose of documentation, projects, or creating manuals for repair – all of which are powerful ways to enhance projects using SOLIDWORKS PCB.
Check out these new features by watching the video below.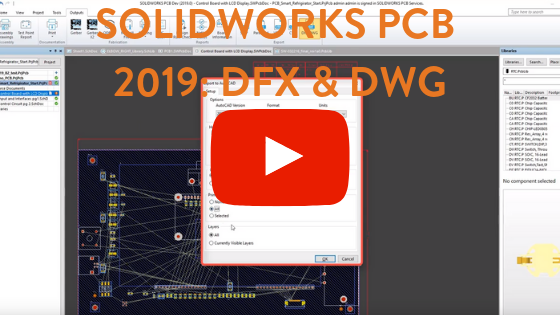 Related Articles
SOLIDWORKS PCB 2019: Copper Traces and Decals
New Component Flip, Fix, and Search Features in SOLIDWORKS PCB 2019
New Features Improve Collaboration in SOLIDWORKS PCB 2019
About the Author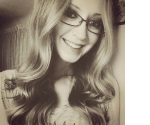 Angelle Erickson writes about how companies are using innovative technologies, such as 3D printers and SOLIDWORKS software to increase productivity, improve product development processes, and maximize business potential.