SOLIDWORKS PCB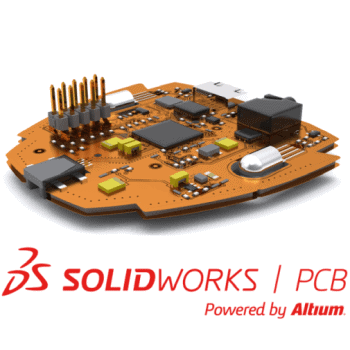 SOLIDWORKS PCB
With SOLIDWORKS PCB, you get the best of both worlds – powerful Printed Circuit Board design technology and direct integration with SOLIDWORKS CAD. Keep your ECAD and MCAD designs connected with managed ECO change processes, distinct workflows, and seamless integration with SOLIDWORKS CAD, that keeps you at your most productive. At the heart of SOLIDWORKS PCB is a set of tools engineered to bridge the gap between electrical and mechanical designs.
Seamless integration with SOLIDWORKS CAD
Easy MCAD and ECAD design data integration
Maintain your distinct workflow
Proven PCB design engine
Integrated Schematic and Layout Tools
Unified design environment
Maximum design efficiency
3D visualized layout
Is SOLIDWORKS PCB right for you? Let us help you decide.
---
{tab Media|left orange}
Media
https://www.youtube.com/watch?v=k574xvhWY4s&;modestbranding=1
https://www.youtube.com/watch?v=94PH93lRGPo&;modestbranding=1
https://www.youtube.com/watch?v=C_lysUrlCGQ&;modestbranding=1
{tab Customer Stories|orange|hidden}
Customer Stories
{tab Related Articles|orange}
Related Articles
{loadposition related-pcb}
{/tabs}