SOLIDWORKS PDM 2018 What's New – Export Search Results from Embedded Search – #SW2018
New in SOLIDWORKS PDM 2018, you now can export search results from the Embedded Search Window. Prior to 2018, this capability was only available in the Dedicated Search Tool which opened in a separate window. Additionally, because PDM Standard does not provide access to the Dedicated Search Tool, that meant that you could not export search results from PDM Standard. So an added benefit is that you can now export search results from PDM Standard searches.
There are two new buttonsoptions displayed within the search interface embedded within Windows Explorer which allow you to export search results.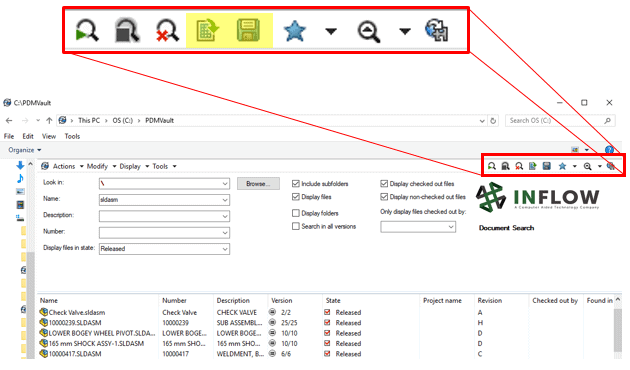 Selecting the first of these two new buttons (Open search results) will open the search result in Microsoft Excel:


Selecting the second new button (Export search results) will prompt you to save the search results as a comma-separated value (.csv) file: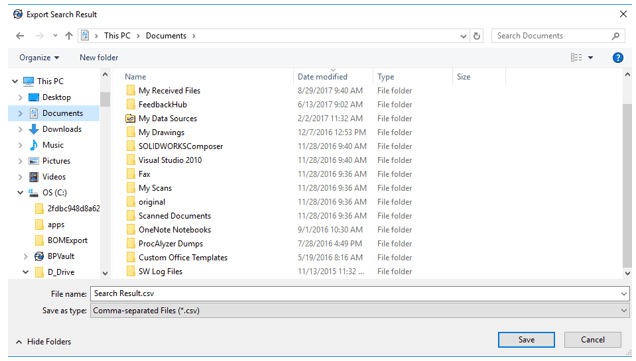 The addition of this functionality not only allows the exporting of your search results from any of the search interfaces in PDM but it also, as mentioned previously, introduces the export search result capability into PDM Standard.
I hope this part of the What's New series gives you a better understanding of the new features and functions of SOLIDWORKS 2018. Please check back to the CATI Blog as the CATI Application Engineers will continue to break down many of the new items in SOLIDWORKS 2018. These articles will be stored in the category of "SOLIDWORKS What's New." You can also learn more about SOLIDWORKS 2018 by clicking on the image below to register for one of CATI's Design Innovation Summits.
Clay Mosher
PLM Services Manager, West
www.cati.com