SOLIDWORKS Schematic: Drawing an Easier Document, in Style!
Changing up the look and feel of your project documentation pages is a snap with drawing styles. Added with the 2018 release of SOLIDWORKS Schematic, a drawing style configuration allows you to affect each drawing of the project. Areas that you can control are the layer definitions, the line types and the text styles. All these customizations are stored in a configuration file which you can edit.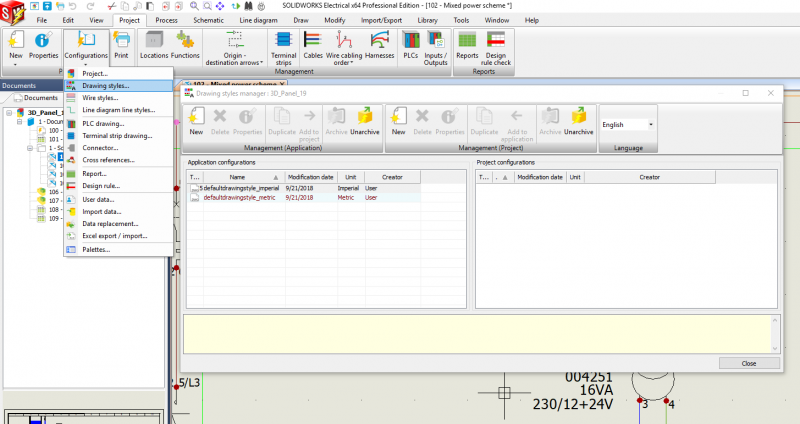 Only one configuration file is associated with the project. By using this feature, the graphical parameters are automatically applied to all the drawings of the project, unlike the individual features you can find in the Tools menu. These parameters are automatically assigned to the drawing when you open it, when you print it or when you export it to a DWG file.
Layer definitions
This tab allows you to define the layers you want to use in the drawings. Each layer is, by default, associated with a color, a line type, and a line weight. Basic entities (non-electrical) drawn on this layer have these parameters by default. You can select these items by clicking the cell corresponding to the layer.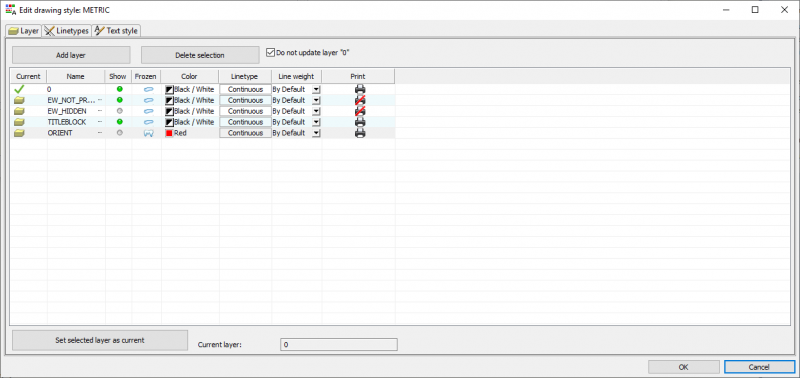 Line types
This tab lists the currently available line types you can use in a drawing. You can manage line types with this window. Pressing the "Set selection as current" button will change the selected line style as current in the drawing.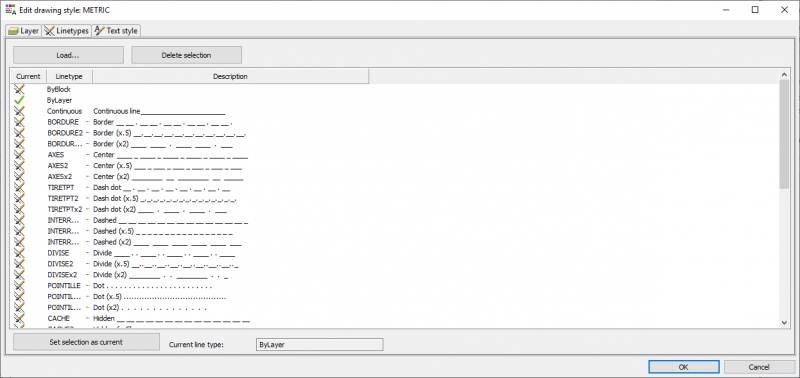 Text styles
This tab lists the currently available text styles you can use in the drawing. When you select a new current text style, all commands that add text to the active document use the defined style.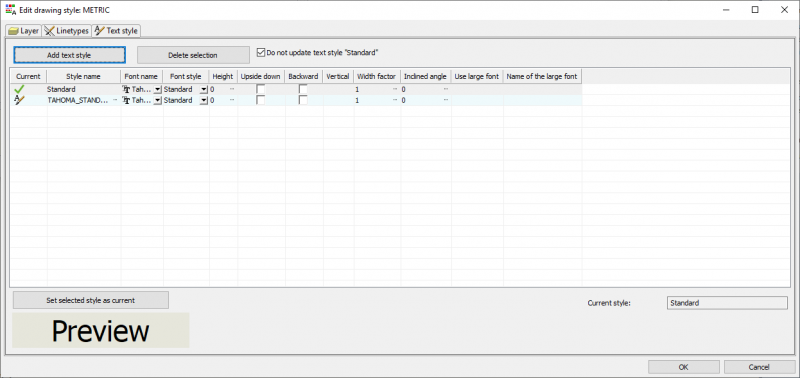 Corey Kubichka
CATI Electrical Product Manager
Computer Aided Technology, LLC