SOLIDWORKS: Shining Some Light on Silhouette Entities
Silhouette Entities is a powerful new sketch tool that was added in SOLIDWORKS 2020 and has not yet received the full credit it deserves. I expect plenty of seasoned designers might not be aware of it. Hopefully, this post will help change that and develop up some appreciation for Silhouette Entities. We will explore this command by comparing it to some other sketch tools we have more familiarity with.
Silhouette Entities creates sketch geometry by projecting the outline of bodies onto a sketch plane. These sketch entities are constrained to the model and will update as model edits occur. This new command is found underneath Convert Entities on our sketch toolbar.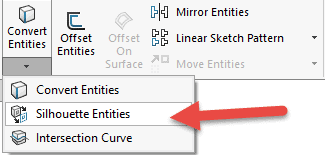 Grouping the button with Convert Entities and Intersection Curve makes sense, as all three are quite similar.
Let us look at a very simple part and see how Silhouette Entities compares to these two other tools. We will use a block with a circular hole for our sample part. Creating multiple sketches on the plane under this part will make it easy to see the differences in Convert Entities, Intersection Curve, and the new Silhouette Entities.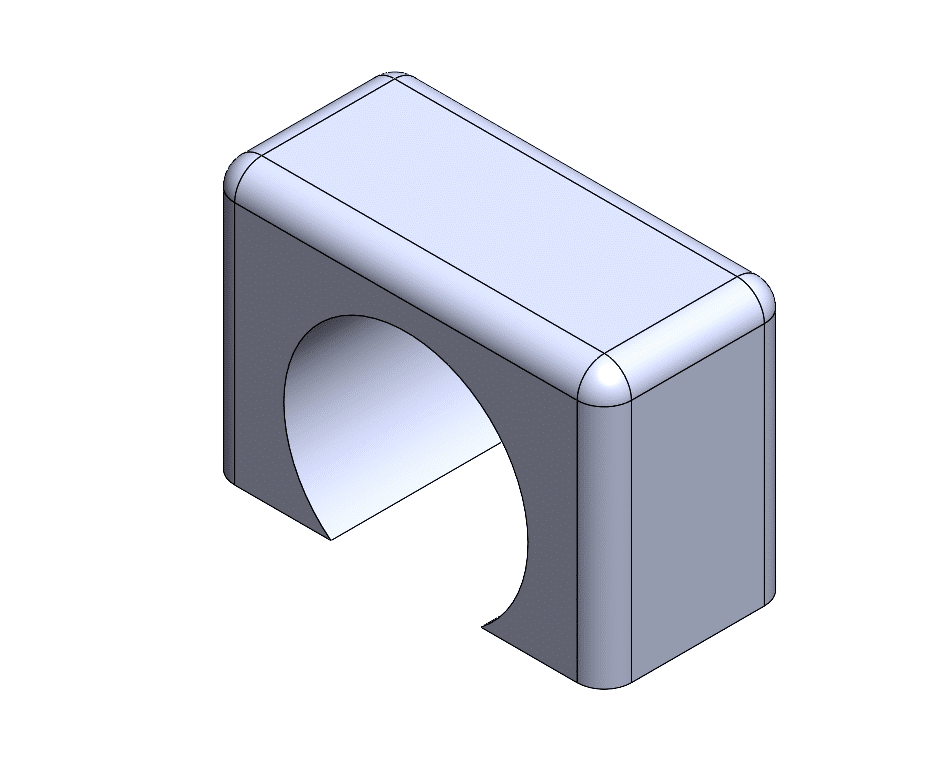 First, let's review Convert Entities. This tool creates curves in a sketch by projecting geometry onto the sketch plane. Convert entities is very flexible, allowing you to project edges, faces, curves, and even other sketches.
Sketching on the top plane and selecting the two planar faces and the cylindrical face, Convert Entities gives us some overlapping lines. These overlapping lines are due to the projection of the cylindrical edge extending past the bottom edge. They can cause issues when trying to create sketch- based features. Due to the flexibility of convert entities, it might be possible to use different selections to achieve your goal with this tool. Here, you can see the two lines that overlap.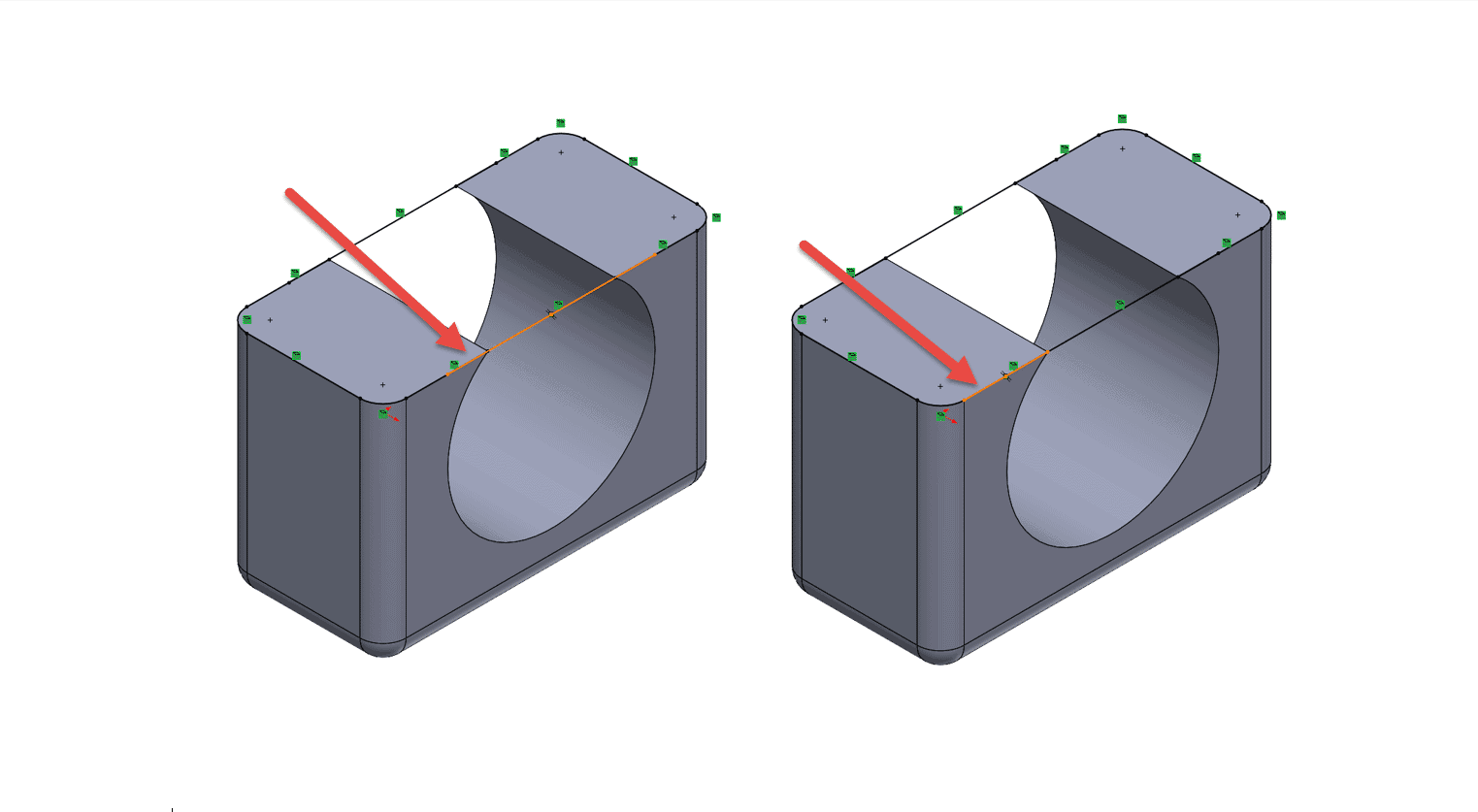 Now, let's take a quick look at the Intersection Curve on the same model. This tool creates a sketched curve where our part intersects the sketch plane. Intersection Curve gives us these two disjoint closed contours as a result.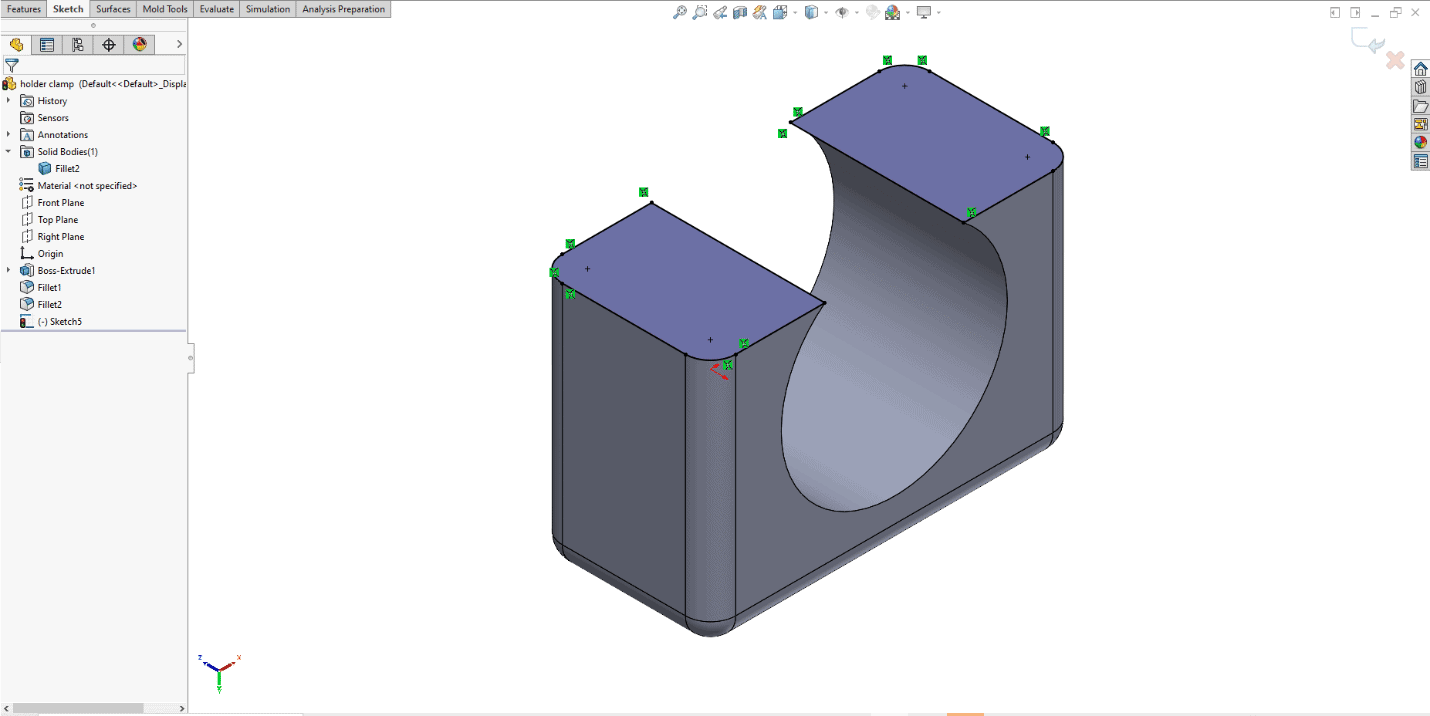 Finally, we will look at this newest option, Silhouette Entities. This tool projects the outline of the body onto our sketch plane. We end up with a single closed contour in our sketch. The big advantage of this tool, in this scenario, is that it avoids the overlapping entities that we saw earlier.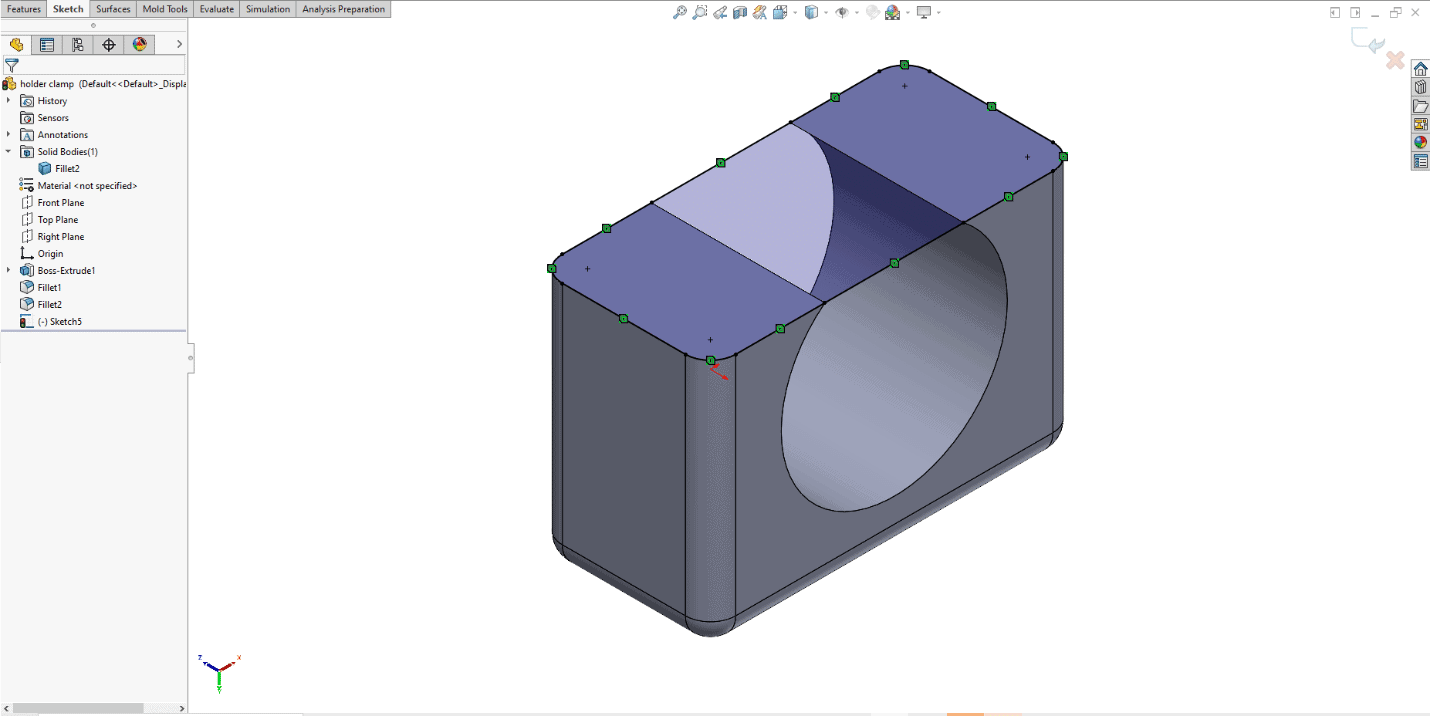 Silhouette Entities also has an option for excluding internal loops and geometry. Adding another cut to our part makes it easy to see how this option effects the sketch. The internal slot geometry is omitted when the "External silhouette" option is enabled.

Silhouette Entities can also be used with section views. The result is based on the solid geometry as it is displayed in the current section view. The newly created sketch entities are not parametrically constrained to the model and will remain constant when the section view is turned off.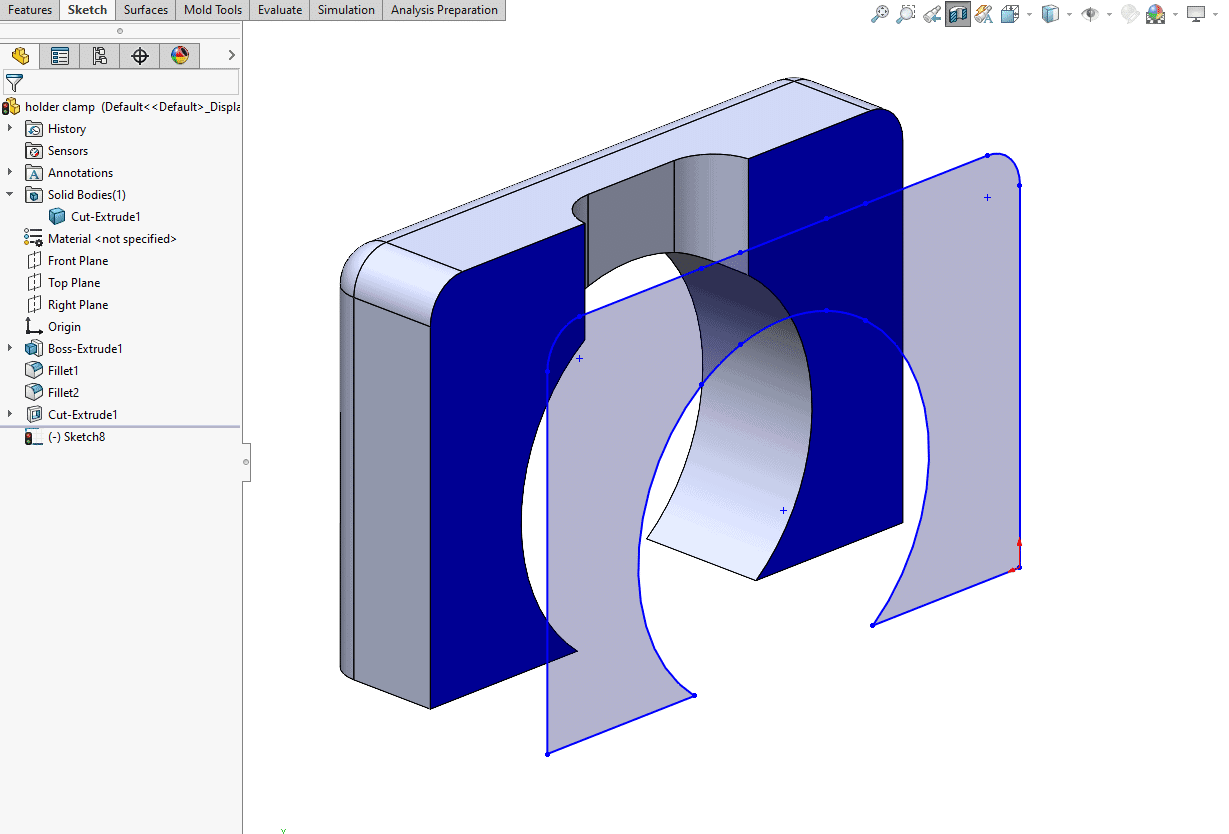 This was just a simple example comparing Convert Entities, Intersection Curve, and Silhouette Entities. All three of these sketch tools are very powerful and the new Silhouette Entities gives you another great method of capturing your design intent with SOLIDWORKS 2020.
Greg Buter
Managing Application Engineer
Computer Aided Technology, LLC