SOLIDWORKS Simulation: Reaction Moment Using Solid Element
When running an FEA on an assembly or large part the first thing we normally do is reduce the complexity of the geometry so that the calculation times remain short. At times this would mean that we would get rid of the main structure and only calculate the reaction forces and moments on a subassembly or smaller region of a part. While doing this we may end up using tetrahedron elements, or solid elements, to mesh our geometry. Solid elements only have 3 degrees of freedom for each node. This would result in no moments being calculated for each node.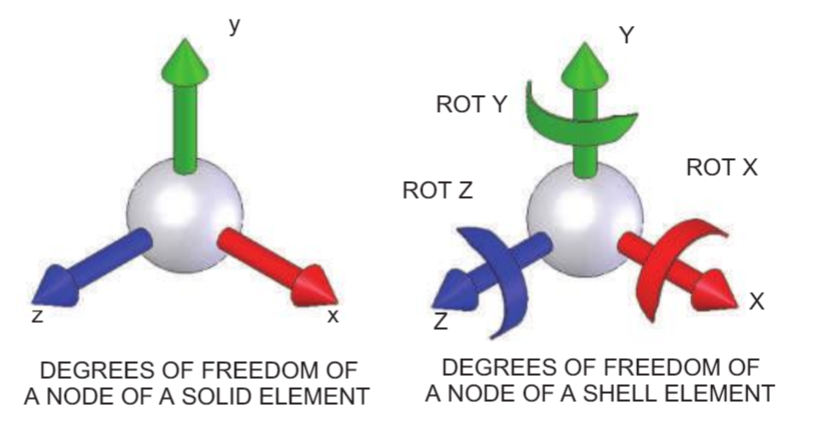 Let's look at an example of a random shaped body simply extruded 1 m linearly. Where the left side is fixed, and the right side of the body has a 1000 N vertical force.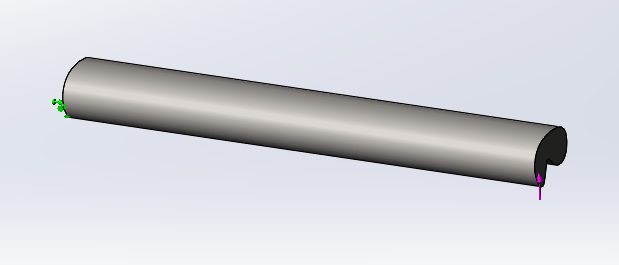 You should only see forces when looking at the "Reaction forces" or "Free Body Forces".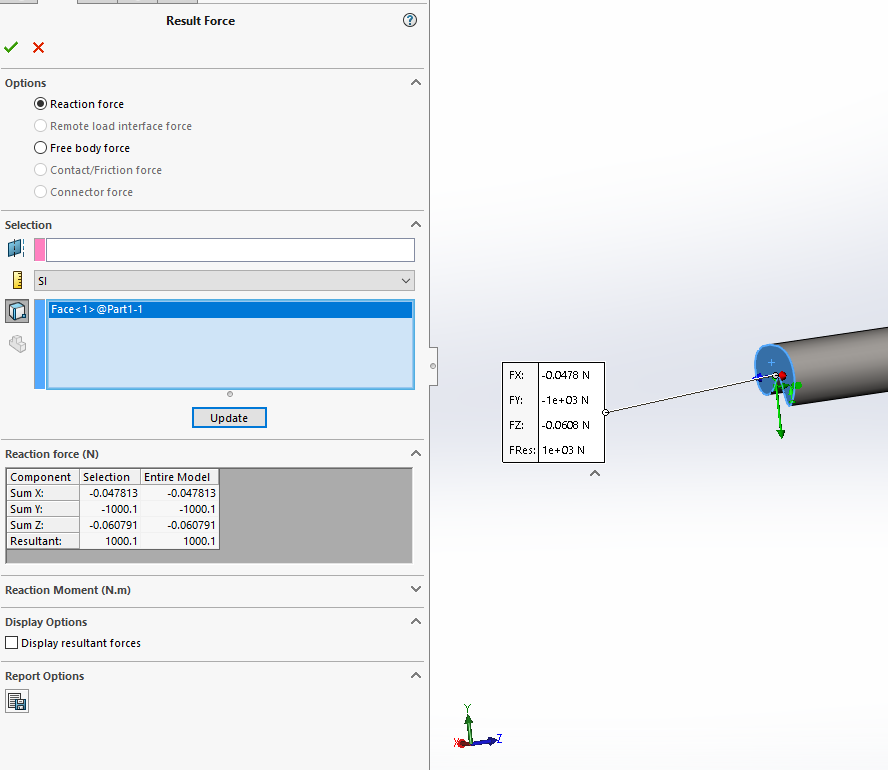 To get a reaction moment and not just the sum of the forces you would need to create a reference point at the center of the face.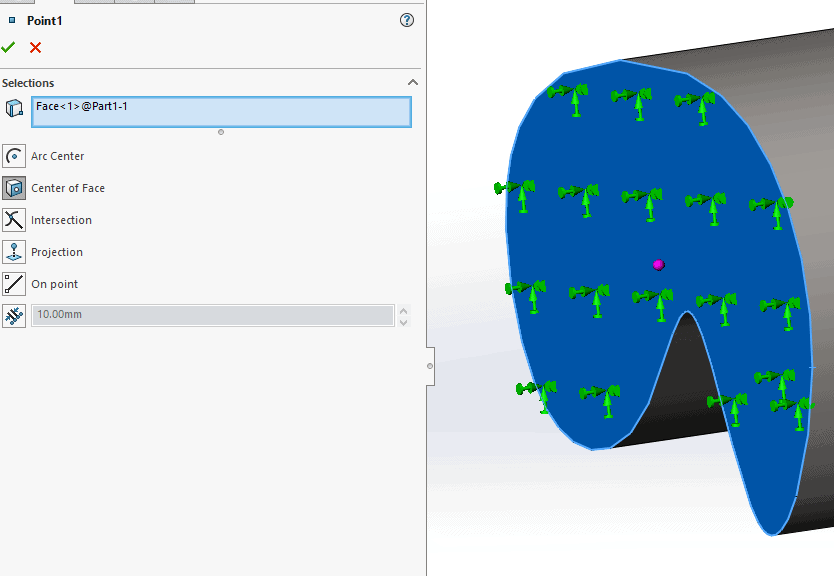 Also, create a new reference coordinate system if your face is not aligned with the global coordinate system. Otherwise, your reaction forces and moments will be off.
Then look up the "Free Body Forces" using the reference point.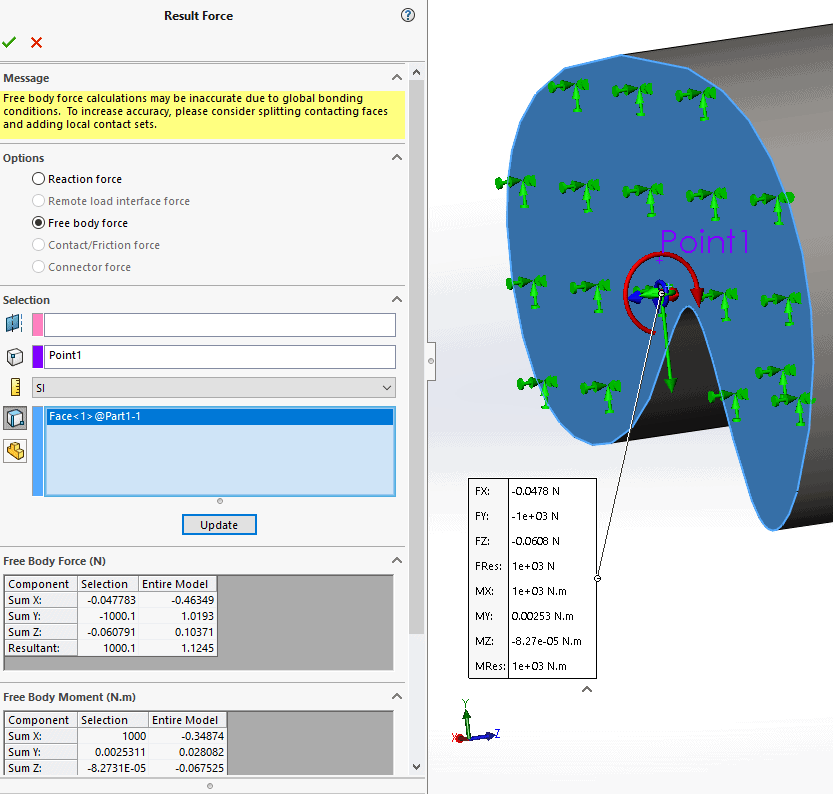 Ketul Patel
Product Specialist
Computer Aided Technology, LLC