SOLIDWORKS Submenu is missing!
If you are working on a computer that has SOLIDWORKS installed and you right-click on a SOLIDWORKS file (*.sldprt, *.slddrw, *.sldasm) in File Explorer/Windows Explorer you should see a SOLIDWORKS "submenu" appear in the dropdown list. (shown in the screenshot below)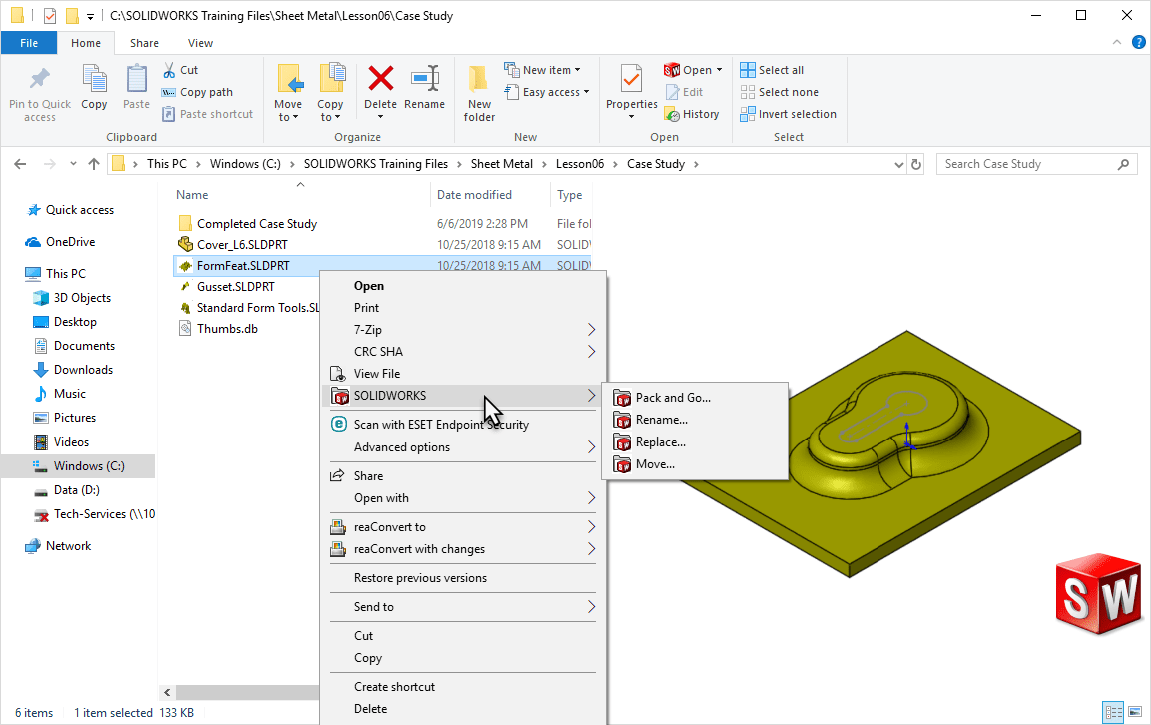 Sometimes after a SOLIDWORKS upgrade or a change on a computer, that right-click SOLIDWORKS submenu will go missing.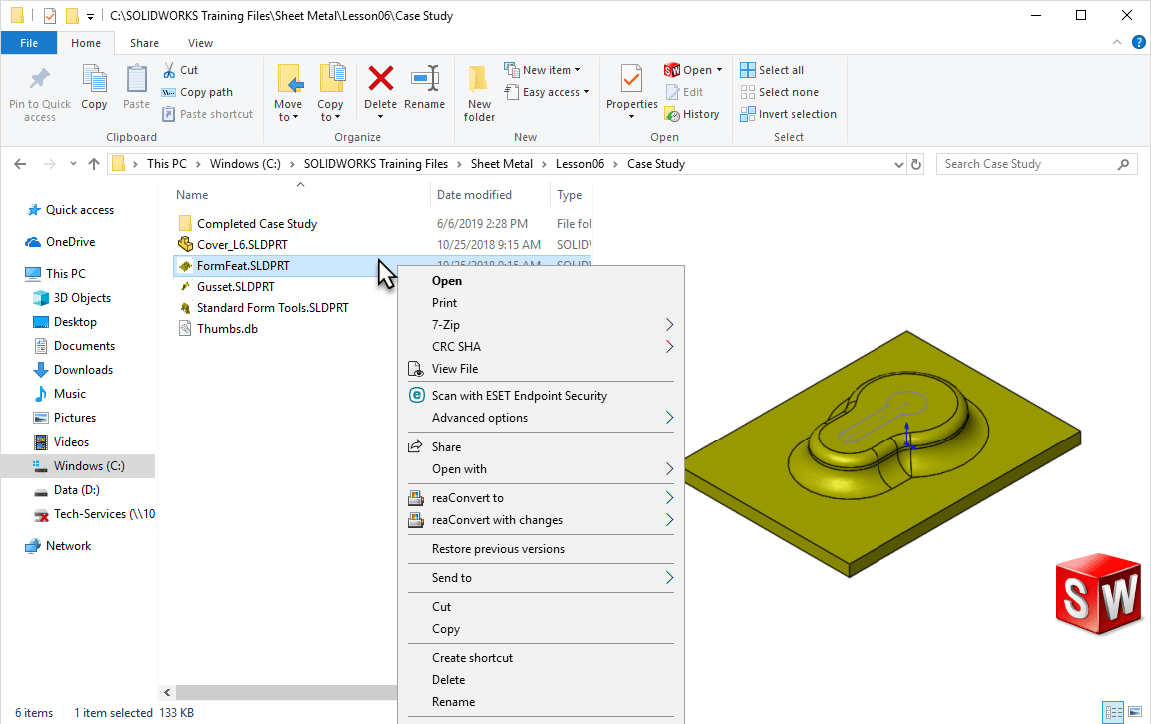 Here are the steps you can take on your computer to fix this issue and get the SOLIDWORKS submenu to reappear within Windows Explorer when right clicking on a SOLIDWORKS file.
NOTE: These steps do include modifying your Windows Registry; incorrectly editing your registry can severely harm your PC, so consult with your IT if necessary
1. Close out of SOLIDWORKS and open your Windows Registry (start button/icon, type "regedit" without the quotes and hit enter)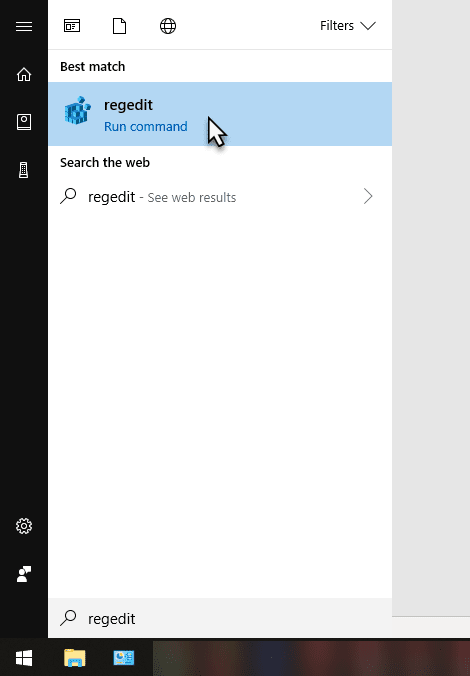 2. Backup the following 9 registry keys (right click on each and choose "Export" to save a copy of them) and then delete them from your registry:
HKEY_CURRENT_USER\Software\Microsoft\Windows\CurrentVersion\Explorer\FileExts\.sldasm
HKEY_CURRENT_USER\Software\Microsoft\Windows\CurrentVersion\Explorer\FileExts\.sldprt
HKEY_CURRENT_USER\Software\Microsoft\Windows\CurrentVersion\Explorer\FileExts\.slddrw
HKEY_CLASSES_ROOT\SldPart.Document
HKEY_CLASSES_ROOT\SldAssem.Document
HKEY_CLASSES_ROOT\SldDraw.Document
HKEY_CLASSES_ROOT\.sldprt
HKEY_CLASSES_ROOT\.sldasm
HKEY_CLASSES_ROOT\.slddrw
3. Once all of those have been backed up/exported and deleted, run a repair on your SOLIDWORKS install to re-create them correctly
3a. For a standard install, you can run a Repair by opening the Control Panel, going to Programs and Features/Uninstall a program and right-clicking on SOLIDWORKS and selecting "Change". Once the Installation Manager appears, select the option to "Repair the individual installation (on this computer).", click Next and then verify SOLIDWORKS is checked ON and click "Repair".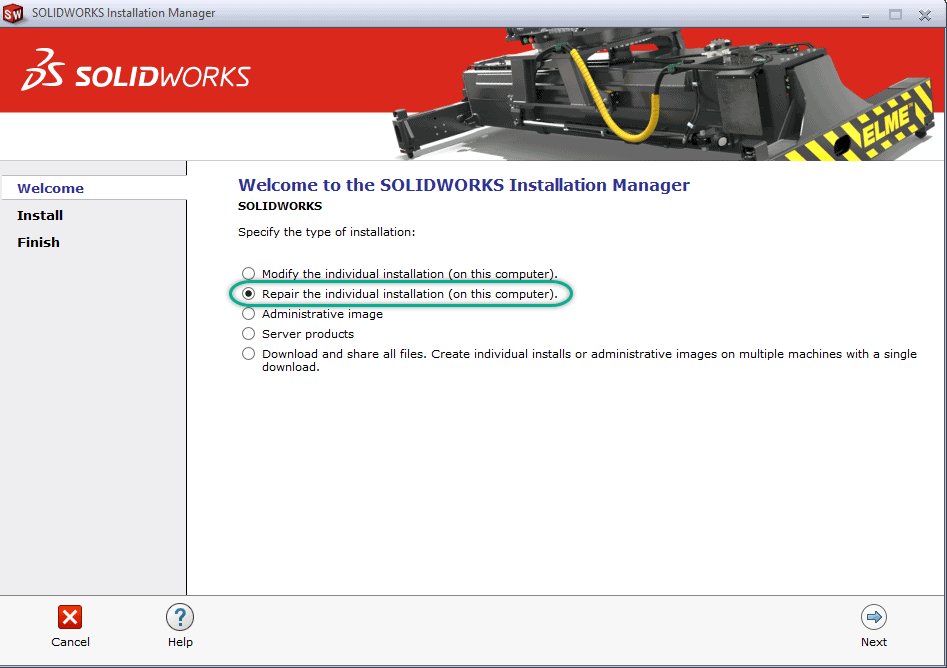 3b. If SOLIDWORKS was installed via an Administrative Image, it can repair the installation by opening up a Windows Explorer and manually typing the path "C:\WindowsInstaller" (without quotes). Once there, right click on the column headers at the top and check ON the "Title" column. Once added, sort ascending or descending by Title. Scroll until you find the Title of a file in this folder named "SOLIDWORKS". Right click on that *.msi file and click on Repair.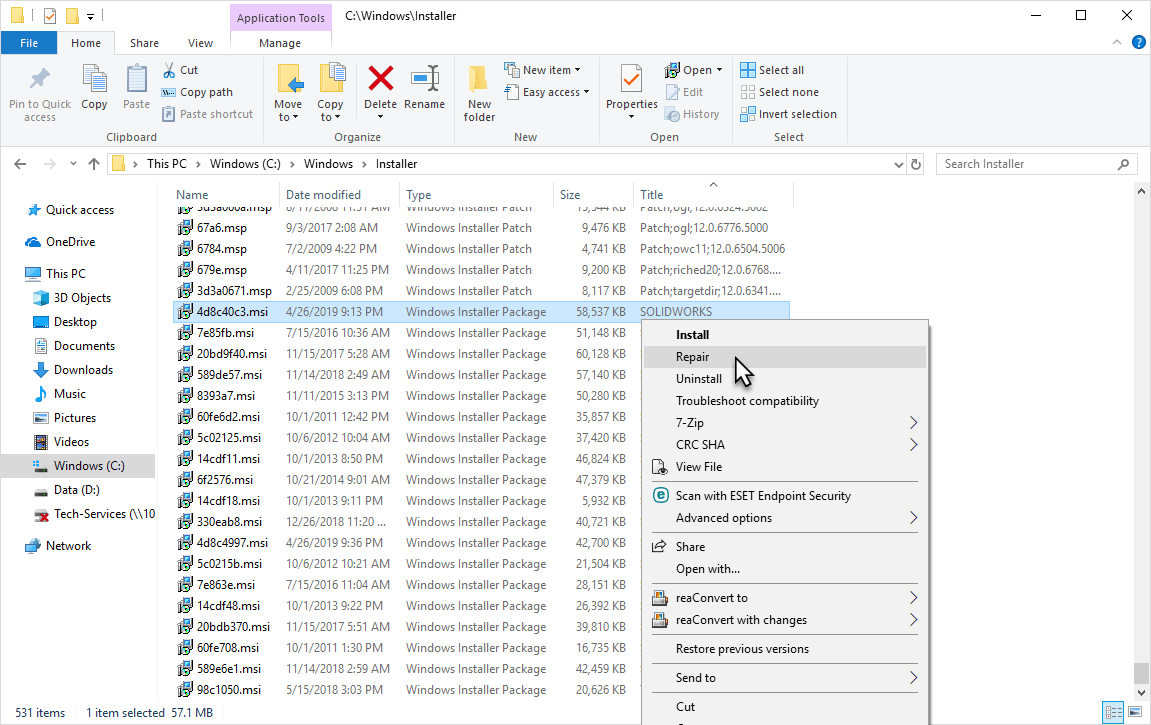 4. Once the Repair is finished, restart your computer and re-test right-clicking on a SOLIDWORKS file in Windows Explorer– the SOLIDWORKS Submenu should now appear.
Nathan Marsh
Sr. Support Engineer
Computer Aided Technology, LLC