SOLIDWORKS Technical Communication: Inspection Reports
Traditional workflows for creating an inspection report consisted of having a 3D model and its appropriate drawing before starting the report.
First, you need to manually balloon the necessary dimensions on the drawing and then manually start an Excel sheet containing the list of those dimensions. From there you still need to manually type in the nominal values in their cells and then calculate the upper and lower tolerance limits for each of the values. Depending on the complexity of the part, this is a time-consuming process that can take up to an hour or more.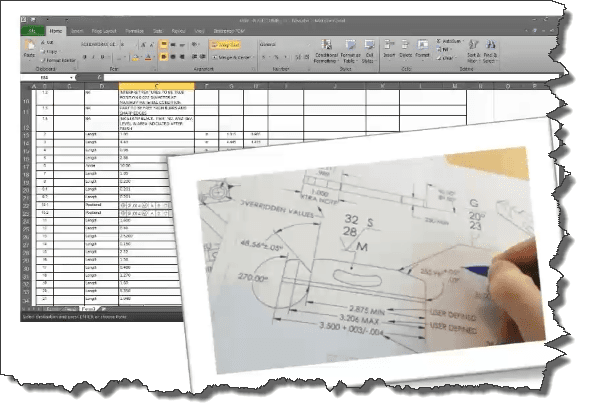 That is a process that is not just time-consuming, but also error-prone. You can manually enter the wrong value into their cells, which in turn cascades down to the tolerance limits and creates a misleading document. It's not very convenient to have any of those in the Engineering department as those result in loss of time and adds additional cost to the project.
SOLIDWORKS Inspection Add-in
The SOLIDWORKS Inspection add-in automates the process and therefore reduces the time spent on this task. It populates the metadata already embedded into the SOLIDWORKS models and sorts it into the Inspection feature tree on the left. The process also populates the necessary balloons near each of the dimensions flagged for inspection. Once all that is done, you can export the data to an Excel spreadsheet.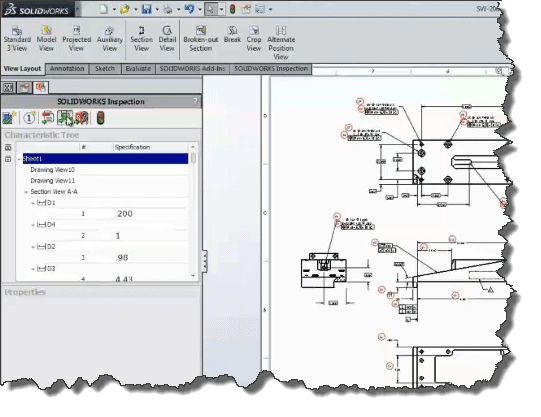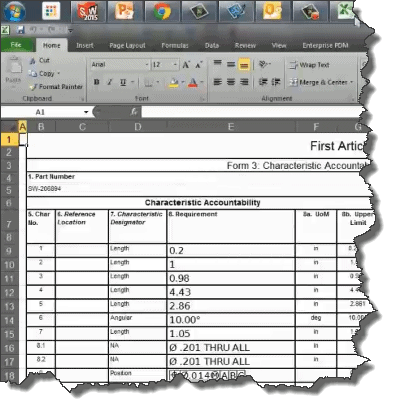 SOLIDWORKS MBD can also take this traditional process and eliminate the middle step – the additional document for the drawing. It combines the 3D model with 2D annotation capabilities and presents it as Product Manufacturing Information (PMI).
You can create 3D views within the model itself and assign dimensions, annotations, geometric tolerances, etc. to each view as required. That PMI is what Inspection would use as another method of generating an inspection report for the design – thus improving the time it takes by eliminating the need to create a drawing document.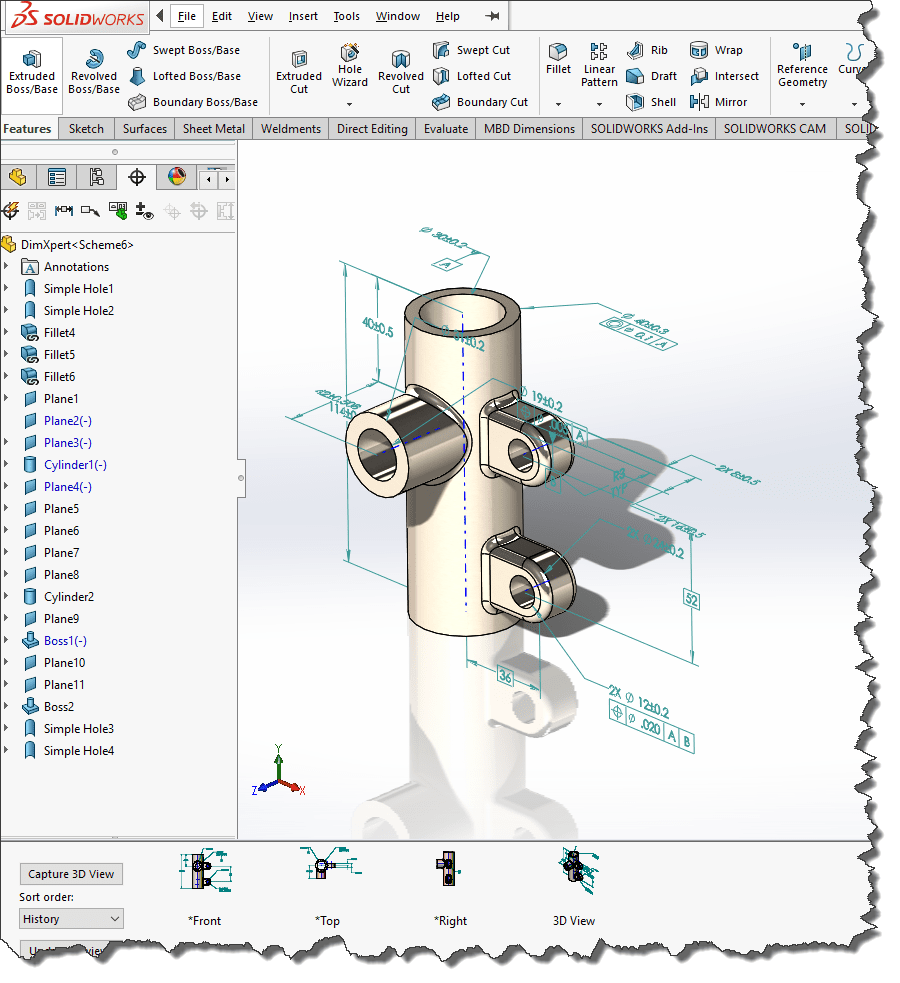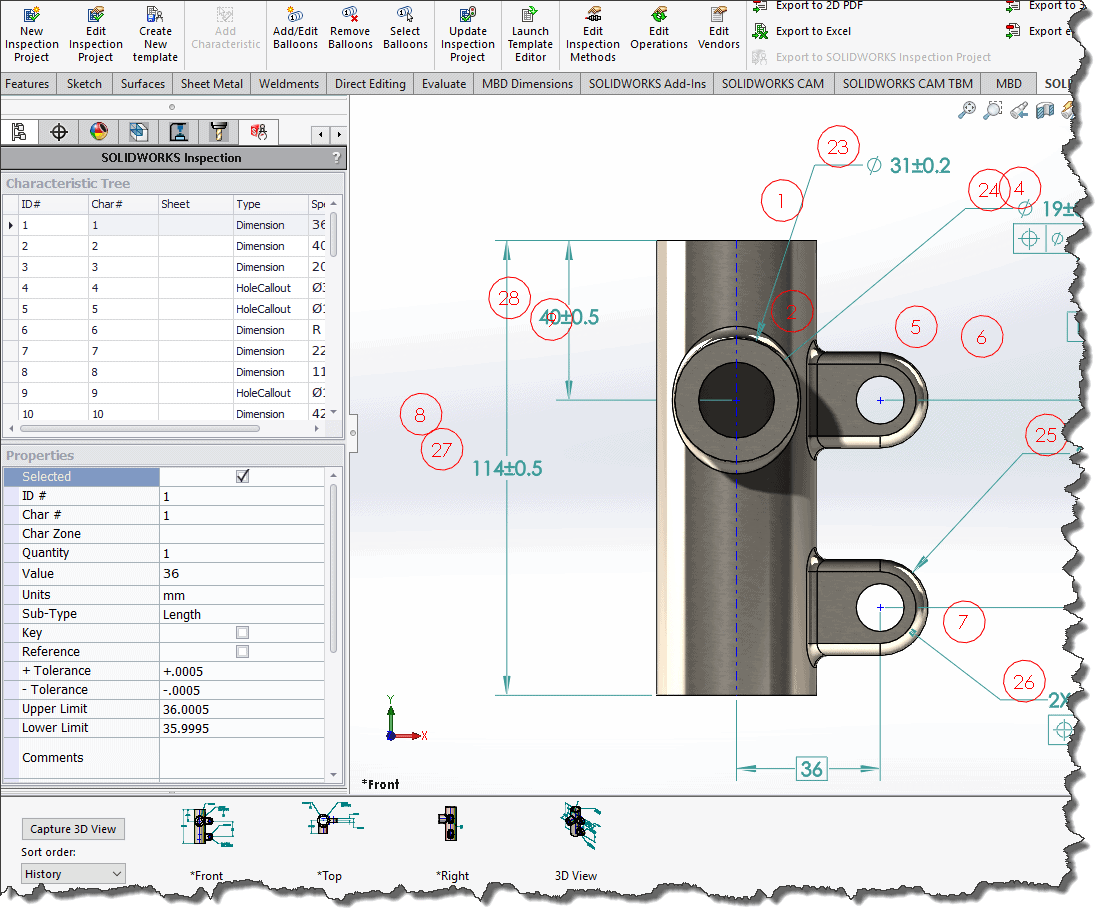 PMI within eDrawings
Once you generate your Inspection report, you have the option of publishing it to eDrawings in case you need to share the data. It generates all the 3D views and annotations along with the inspection PMI. The user viewing the data can select a dimension and then the features it references highlights in the graphics area.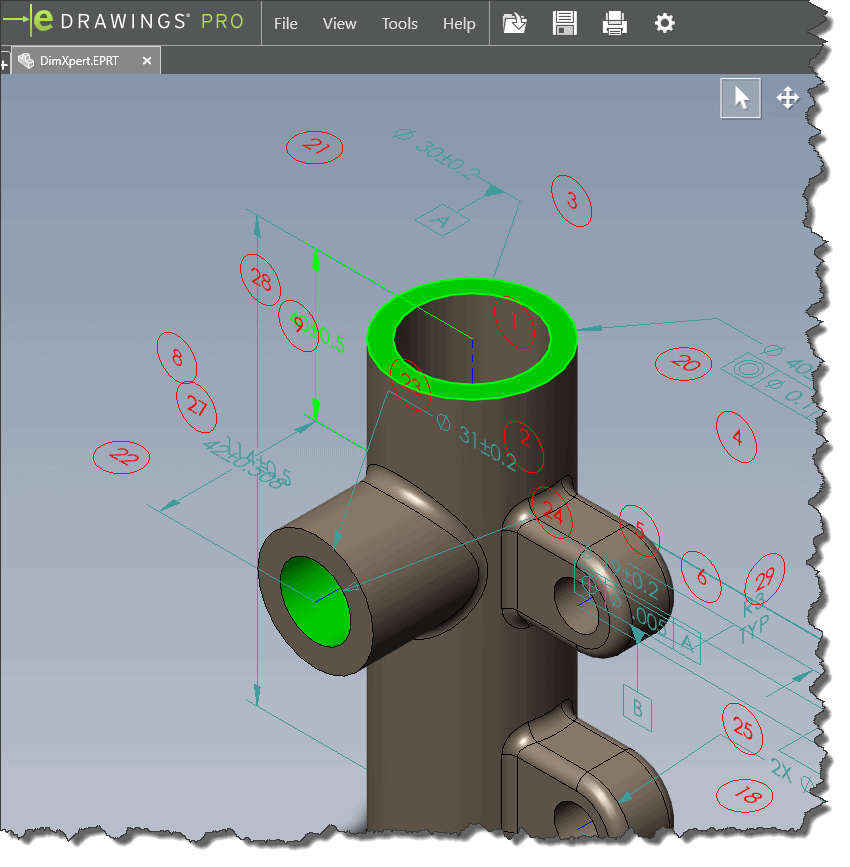 Inspection Standalone
The standalone application for Inspection allows you to take 3rd party file formats and extract their PMI data from them directly and generate reports that way. Here are the formats that are supported:

With tools such as Smart Extract, third-party PMI data is able to be leveraged even on the SOLIDWORKS side.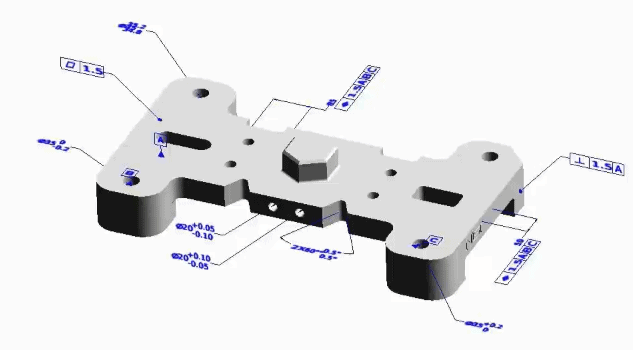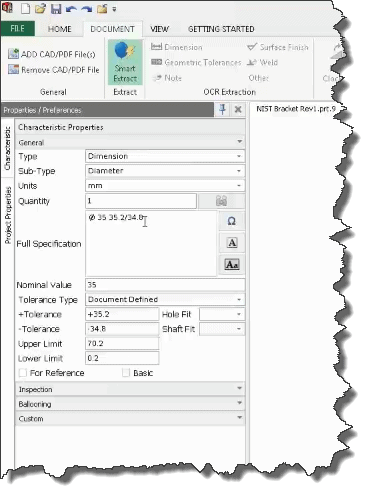 Inspection and MBD are both great tools to help streamline the creation of your inspection documentation.
George Brañes
Support Engineer
Computer Aided Technology, LLC