SOLIDWORKS Free Tools – Utilities – Compare Drawings
Today I'd like to show a simple way to identify the differences between drawings to help facilitate the documentation of revision changes.
It's a free tool available within the SOLIDWORKS Utilities called "Draw Compare".
The SOLIDWORKS Utilities add-in is available with SOLIDWORKS Standard, Professional, and Premium levels, and includes*:
Compare Utility
The Compare utility compares two documents or two configurations of the same document.
Feature Paint
Feature Paint allows you to copy feature parameters from one feature to others that you select.
Find/Modify Utility
The Find/Modify utility lets you find a set of features in a part that satisfy specified parameter conditions, then edit them in a batch mode.
Find and Replace Annotation
Find and Replace Annotation finds and replaces text for a variety of annotation types in the currently open part, assembly, or drawing document.
Geometry Analysis
Geometry Analysis identifies geometric entities in a part that could cause a problem in other applications. These applications include finite element modeling or computer-aided machining.
Power Select
Power Select allows you to select all the entities (edges, loops, faces, or features) in a part that meet certain criteria that you define.
Report Manager
You can save reports for the following utilities: Compare Features, Compare Geometry, Compare Documents, Compare BOMs, Geometry Analysis, Symmetry Check, and Thickness Analysis. Report Manager is a tool that helps you manage these reports.
Simplify Utility
The Simplify Utility lets you create simplified configurations of a part or assembly to perform analysis.
Symmetry Check Utility
Symmetry Check checks for geometric symmetry in parts about a plane. It identifies symmetrical, asymmetrical, and unique faces.
Feature Parameter vs. Volume-based Feature Simplification
When you apply the Simplify Utility, you can determine features to simplify by comparing feature parameters, or by comparing feature volume.
Thickness Analysis
Use the Thickness Analysis utility to determine different thicknesses of a part. This utility is especially helpful when using thin-walled plastic parts.
To use the SOLIDWORKS Utilities you will need to activate the SOLIDWORKS Utilities Add-in.
Before there are any open files in SOLIDWORKS select Tools – Add-ins, or click on the Options Icon drop-down and select Add-ins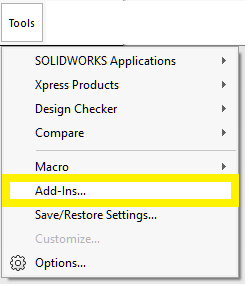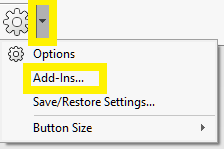 Then select SOLIDWORKS Utilities.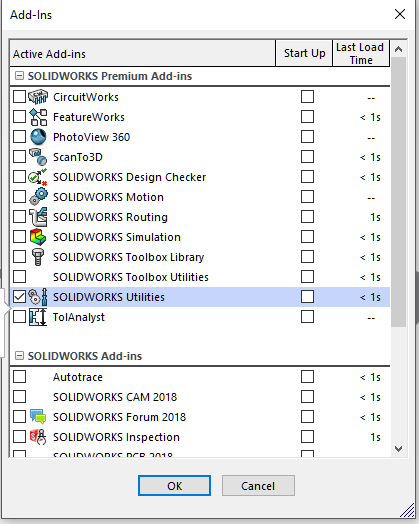 Open the two drawings you wish to compare:
Then select Tools – Compare – Draw Compare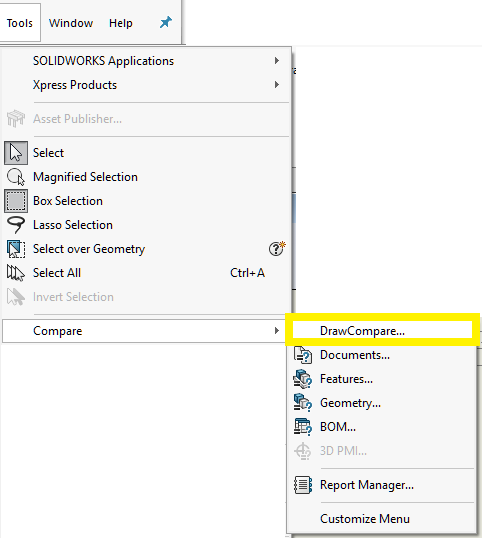 This will open a new screen, like this: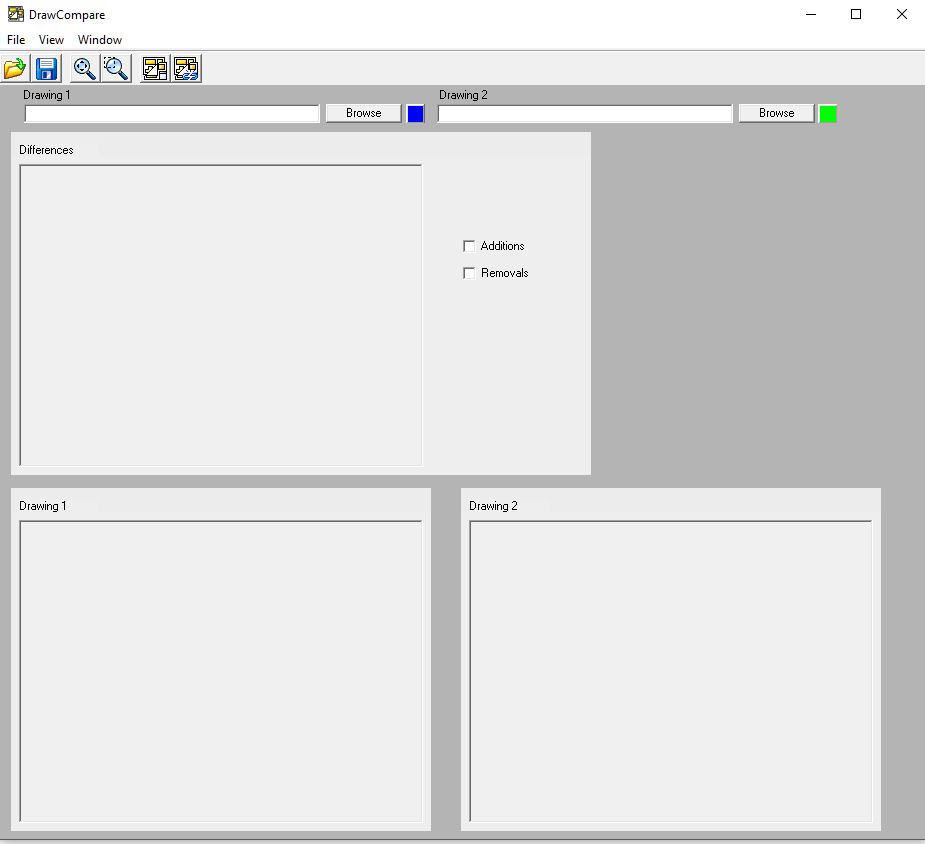 Use the Browse buttons at the top to open the two drawings again.

Then click on the Compare Tool

This will open both documents and highlight the differences.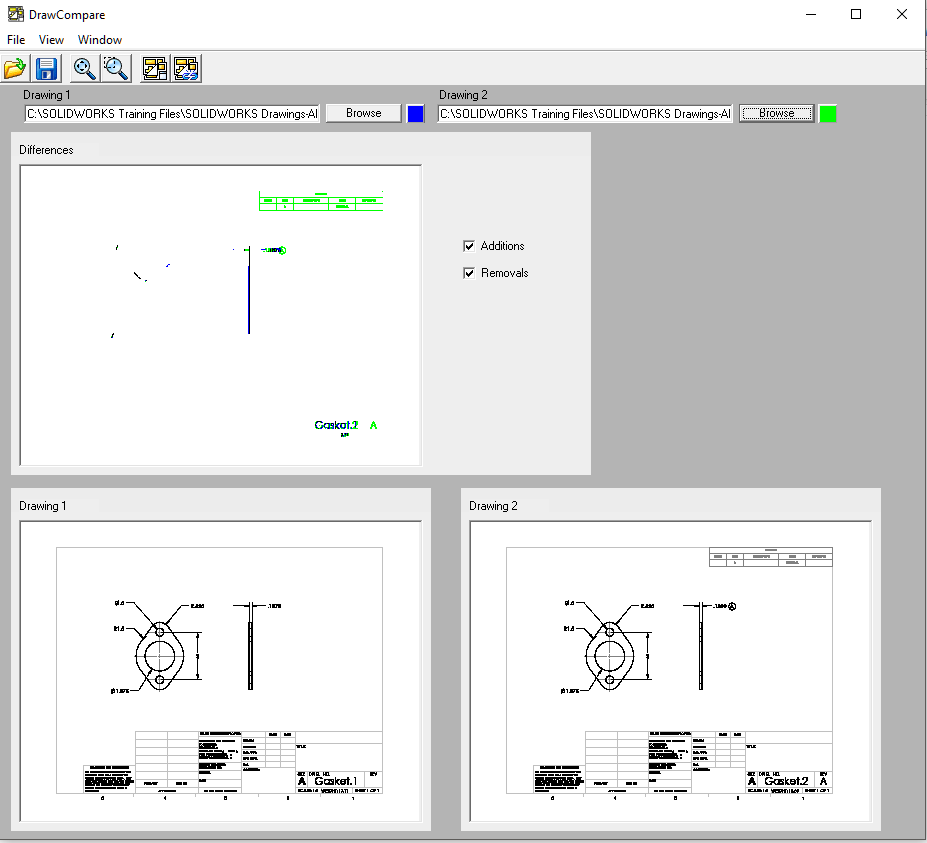 Use the Zoom to Area

tool to examine the specific differences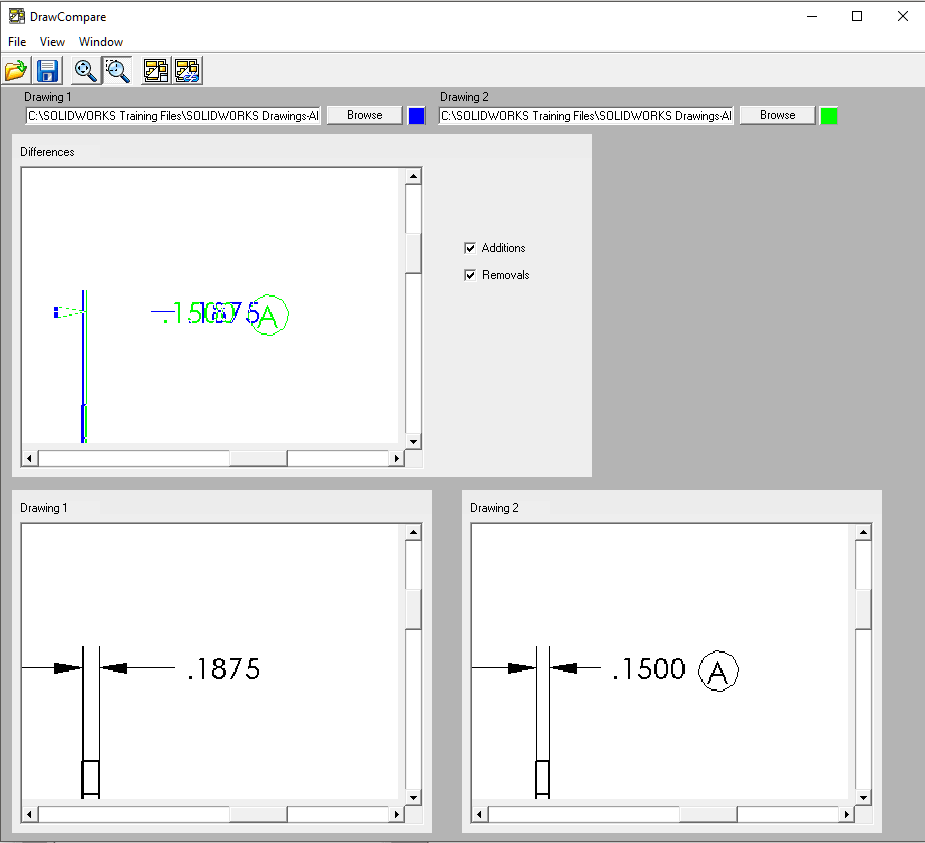 Here you can see that the dimension was changed, and a revision symbol was placed.
Dennis Barnes | Applications Engineer, SOLIDWORKS Technical Support
Computer Aided Technology (CATI)
Main: 888-308-2284 | Support: 888-285-2284 | Direct: 505-340-2929
10501 Research Road SE | Suite A | Albuquerque, NM 87123
dennis.barnes@cati.com | www.cati.com






* Quoted from help.solidworks.com