SOLIDWORKS - Utilities
SOLIDWORKS – Utilities
Many people don't know about the Utilities add-in in SOLIDWORKS.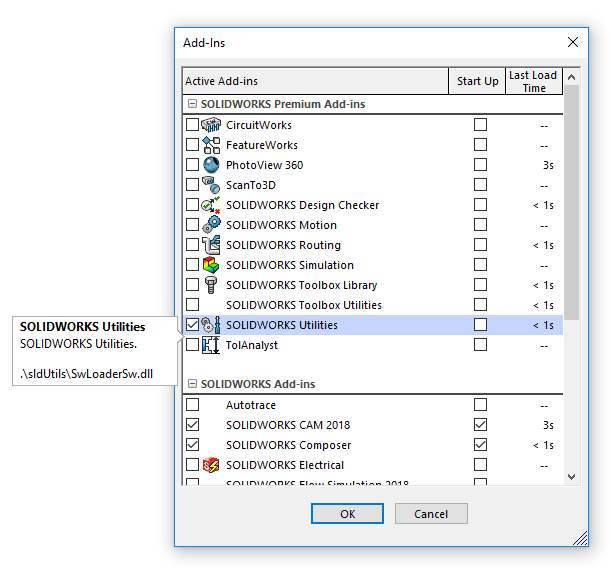 Once turned on, we get new tools to help us compare our designs. This isn't just for our models, but with documents as well. This helps troubleshoot your drawings if someone changes something, but you don't know what changed. You can run the compare tool to find out. Similarly, you can do this with your models.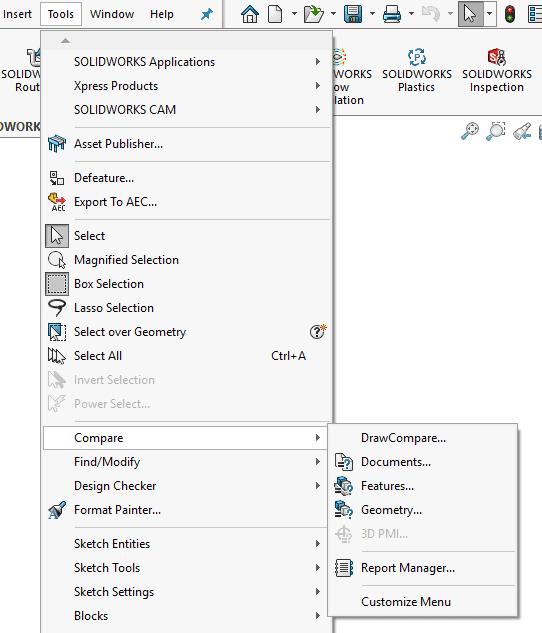 In this example, I have added a fillet and changed a dimension to the part. SOLIDWORKS finds the changes for me and highlights them so I don't have to scrub through my feature tree manually. This saves me a lot of time if the tree becomes quite long, or if there is small differences like a dimension change that might not be easy to spot. Having the files open will prepopulate the selection menus or you can browse to you parts.
This is using the "Feature Compare" and shows what features are changed.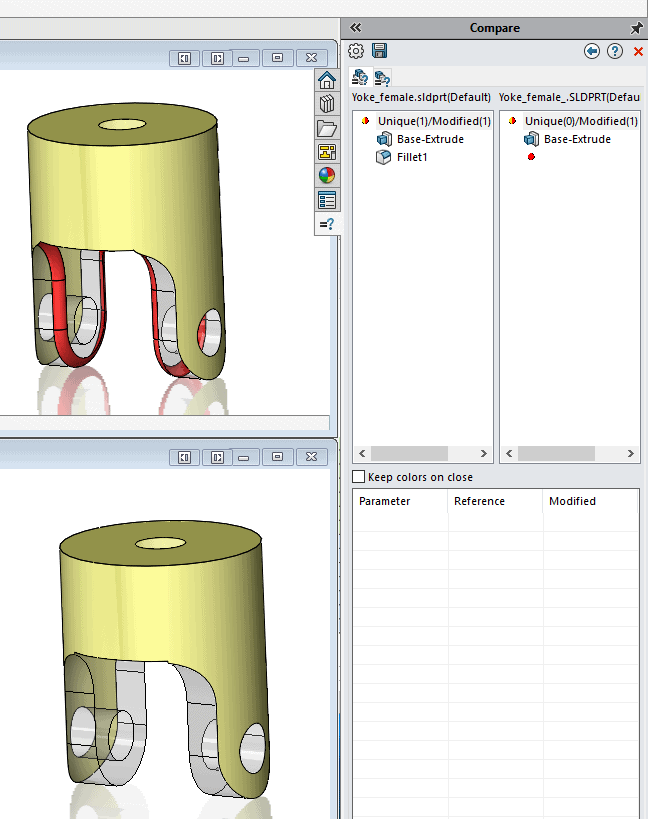 This is the same part comparison but with a "Geometry Compare" and shows the changed Volume and you can see the height difference from the sketch dimension that changed.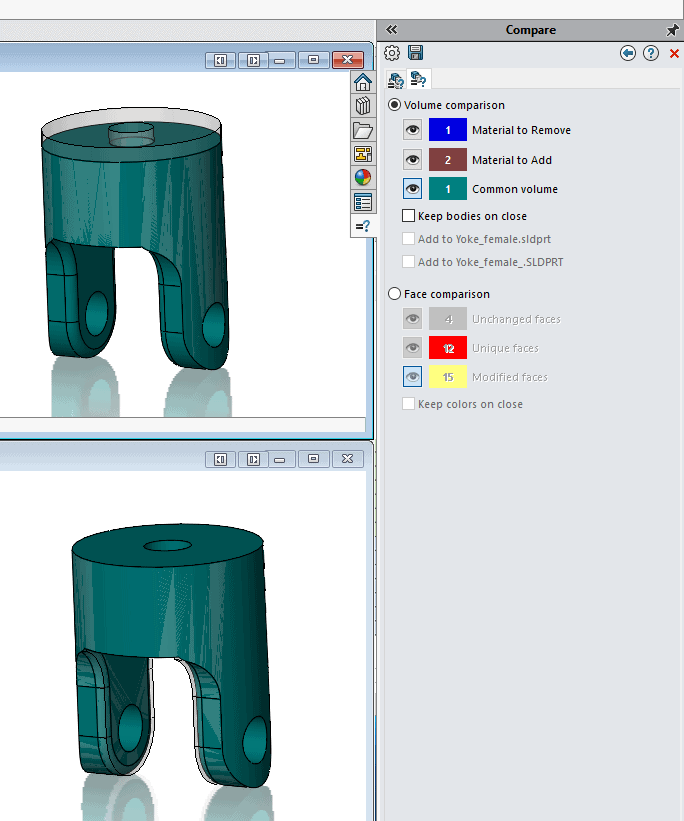 Once completed you can save the results in a report by clicking the SAVE icon at the top of the compare task pane.
For more information about utilities, check out the SOLIDWORKS utilities description page.
http://www.solidworks.com/sw/3d-cad/solidworks-utilities.htm
Craig Maurer
Applications Engineer