SOLIDWORKS Web Help Connection Failure Fix
Last week I tried to find out a little more information about a feature. To do so I tried to use the SOLIDWORKS help so conveniently provided in the top right of the screen.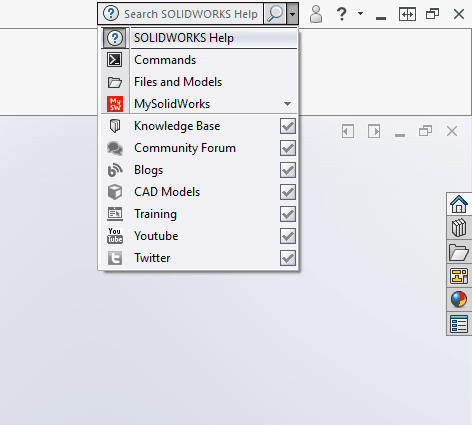 And right after I typed in my subject to research, I got this message: "Failed to connect to SOLIDWORKS Web Help. This failure is likely due to a lack of internet connection."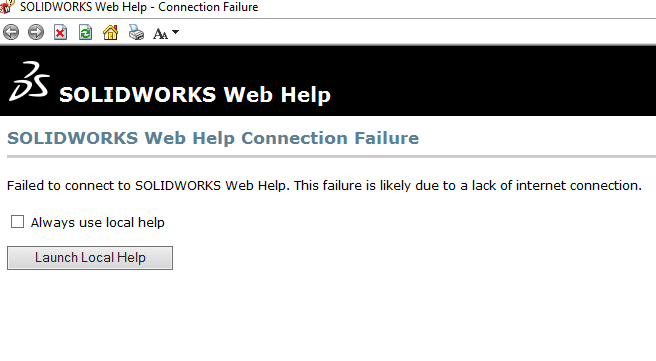 Not connected to the internet? Oh, really?

Am I not connected to the internet? Let me double check.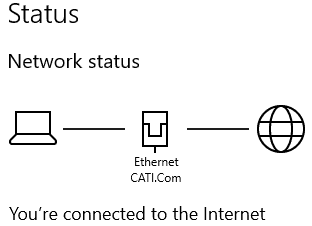 OH REALLY SOLIDWORKS?
Sometimes even the best of the best make mistakes, and to fix the issue here's what you have to do:
Go to C:Program Files (x86)Common FilesSOLIDWORKS SharedSwHelpViewerlangEnglish
Delete "swerrpage.htm"
And now we're back to normal.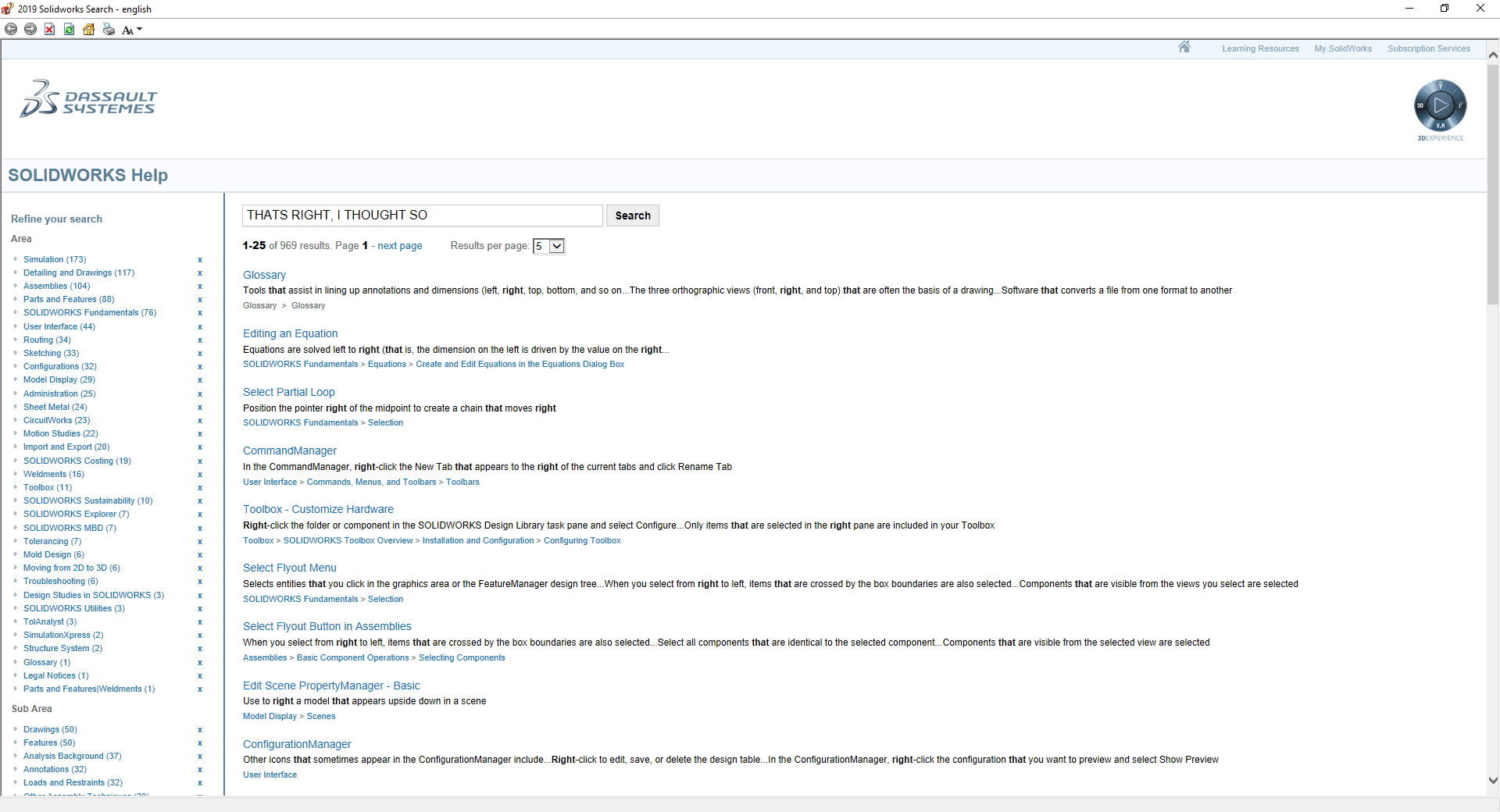 Now the online help is back up and running, and I can get all the answers I need.
Madeline Speer
Applications Engineer
Computer Aided Technology, LLC