SOLIDWORKS World 2019 Recap: Where Possibility Takes Form
SOLIDWORKS World 2019 kicked off in Dallas, Texas on February 10th to thousands of people from around the world waiting to hear from keynote speakers, attend technical training sessions, and to network with fellow CAD users. In case you weren't able to make it, here's a recap of all three general sessions. Let's take a look.
SOLIDWORKS World 2019 Day 1
During the first general session, Gian Paolo Bassi told the story of Christian Bagg, a mechanical engineer and outdoorsman who, after a sporting accident in 1996, left him paralyzed from the waist down. Two years ago, after years of designing, Christian developed a mechanical wheelchair that could withstand the rough terrain of the Canadian Rockies using the advanced technologies of SOLIDWORKS and the 3DEXPERIENCE platform.
3DEXPERIENCE.WORKS Announced
3DEXPERIENCE.WORKS has been in development for a few years now as a way to help broaden the portfolio solutions and to bring all of a business' processes to be beautifully integrated and provide excellence in each step. After Gian Paolo Bassi's announcement, we then heard from Dassault Systems COs who have been working on DELMIAWorks, ENOVIA, SIMULIA, and the PLATFORM & MARKETPLACE to make the 3DEXPERIENCE strategy happen.
Lava Drops Performs
Rapoloas Grazys, founder and creator of Lava Drops Instruments described how nature plays a big part in his creativity and his ongoing passion for wanting to combine humans with nature. Lava Drops used xDesign and SOLIDWORKS to provide a variety of design options to his customers. Attendees were even able to see a finished design used during a rocking performance by famous Lithuanian guitarist Robert Semeniuk.
Square
Jim McKelvey, the co-founder of Square, a device used by businesses to accept credit card transactions through cellular phones, came on stage to share his story of developing his product and starting his now successful multi-billion dollar company. Through redesign and reworks in in SOLIDWORKS, Jim was able to present his product to Apple founder Steve Jobs, as well as obtain a successful career as a glass blower. Jim's speech left the audience with the importance of persistence and how one should never be afraid to go outside the box and try something different.
SOLIDWORKS World 2019 Day 2
The second day of SOLIDWORKS World 2019 let attendees choose their own adventure. Attendees chose from one of three general sessions to learn about the new technologies taking form at SOLIDWORKS Research and Development labs, learn about the new workflows and methods to help get designs to profit faster, or hear from customers who are developing barrier-breaking products outside of mechanical design.
R&D Futures
Aaron Kelly, who has been with SOLIDWORKS for 24 years spoke on stage during the R&D general session to discuss how SOLIDWORKS has a bit of an unwritten promise to create an ecosystem of products that were valuable and helped you get your job done faster and better. 3DEXPERIENCE.Works, he believes is a combination of that promise (the .works) and 3DEXPERIENCE which is the future.
The way we design today and business prosses are a bit different than what they were 10 or even 15 years ago. In order to achieve goals, you must first have the necessary tools. To help achieve those goals and develop new tools, during the Design to Profit presentation, we got to take a look at the strategy behind 3DEXPERIENCE.
The 3DEXPERIENCE platform contains apps and services that will connect everyone, let you collaborate and share ideas, store and share your data securely, and help you make data-driven decisions. And while all of those features are well and good for experienced designers are able to use these new tools as well successfully.
Design to Profit
Marie Planchard, Director of Early Engagement at Dassault Systems, introduced the Shoot for the Moon challenge aimed to see how FIRST Robotic teams would use SOLIDWORKS xDesign and the 3DEXPERIENCE platform. With the help of SOLIDWORKS and xDesign, these students were able to design, post over 50 parts and 10 assemblies, and share ideas with other team members.
New Horizons
Over in the New Horizons general session, attendees heard from many customers. One of those presenters was Sherry Lassiter, who is the President and CEO of Fab Foundation. Sherry shared with the audience how amazing Makerspaces and Fab Labs are for anyone who is a designer, engineer, or a maker and has worked with many people from all over the world to design an array of different products.
SOLIDWORKS World 2019 Day 3
The final day at SOLIDWORKS World is often the most exciting because that is when new features and enhancements for the next version of SOLIDWORKS is released. Attendees were able to get a sneak peek at SOLIDWORKS 2020 and other features in the 3DEXPERIENCE platform.
SOLIDWORKS User Community
The final general session showcased the evergrowing community of users (there are over 330,000 SOLIDWORKS Certified users) and the products they create. Many of those users gather throughout the year for SOLIDWORKS User Groups to learn, network, and engage with all things SOLIDWORKS. Rachel York, the SOLIDWORKS Community and User Advocacy Manager took center stage to talk about the user group network.
Pitch Competition
The remainder of the final general session focused on three startup founders who each had five minutes to pitch their business and disruptive technologies to a panel of judges. Up first was Josh Aviv, founder of SparkCharge, whose solution of charging electric vehicles took a portable approach.
Next, the judges heard from Rain Wang CEO of Skelmet, a company that is reinventing eyewear. Skelmet uses 3D scanning and industrial 3D printing to create a new shopping experience that would allow people to get a custom experience ordering online.
The third and final contestant, Aaron Acosta of Rise Robotics, pitched his new mechanical motion technology that provides motor-to-movement solutions from subsea to space. This replaces whole hydraulic cylinder systems inside of the cylinder.
After serious deliberation, the winner was chosen: Joshua Aviv of SparkCharge.
SOLIDWORKS World 2019 wrapped up with another great keynote speaker, Leland Melvin and his story about the importance of education and striving for a successful future. And that's a wrap. Another great SOLIDWORKS World in the books. See you all next year in Nashville!
Related Articles
SOLIDWORKS Puts Ringbrothers in the Driver's Seat to Scale Production and Propel Growth
SOLIDWORKS 2020 Features Revealed
Top 10 SOLIDWORKS Tips and Tricks of 2018
About the Author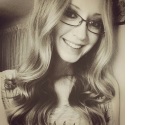 Angelle Erickson writes about how companies are using innovative technologies, such as 3D printers and SOLIDWORKS software to increase productivity, improve product development processes, and maximize business potential.