SOLIDWORKS: Speeding up selections in Composer
Speeding up selections in SOLIDWORKS Composer
There are many functions that can help speed up your workflow in SOLIDWORKS Composer, I want to talk about one called Selections Sets. Selection Sets have been in Composer since day one but I don't come across many users taking advantage of them. They allow you to repeatedly select a defined group of actors with one click of the mouse. If this sounds vaguely familiar, it may be because Selection Sets were added into SOLIDWORKS 2015.
Creating Selection Sets is easy. Select the desired actors and click the Create Selection Set button on the Assembly tab. If you're more of a keyboard shortcut user, they've got it covered with CTRL+ALT+S.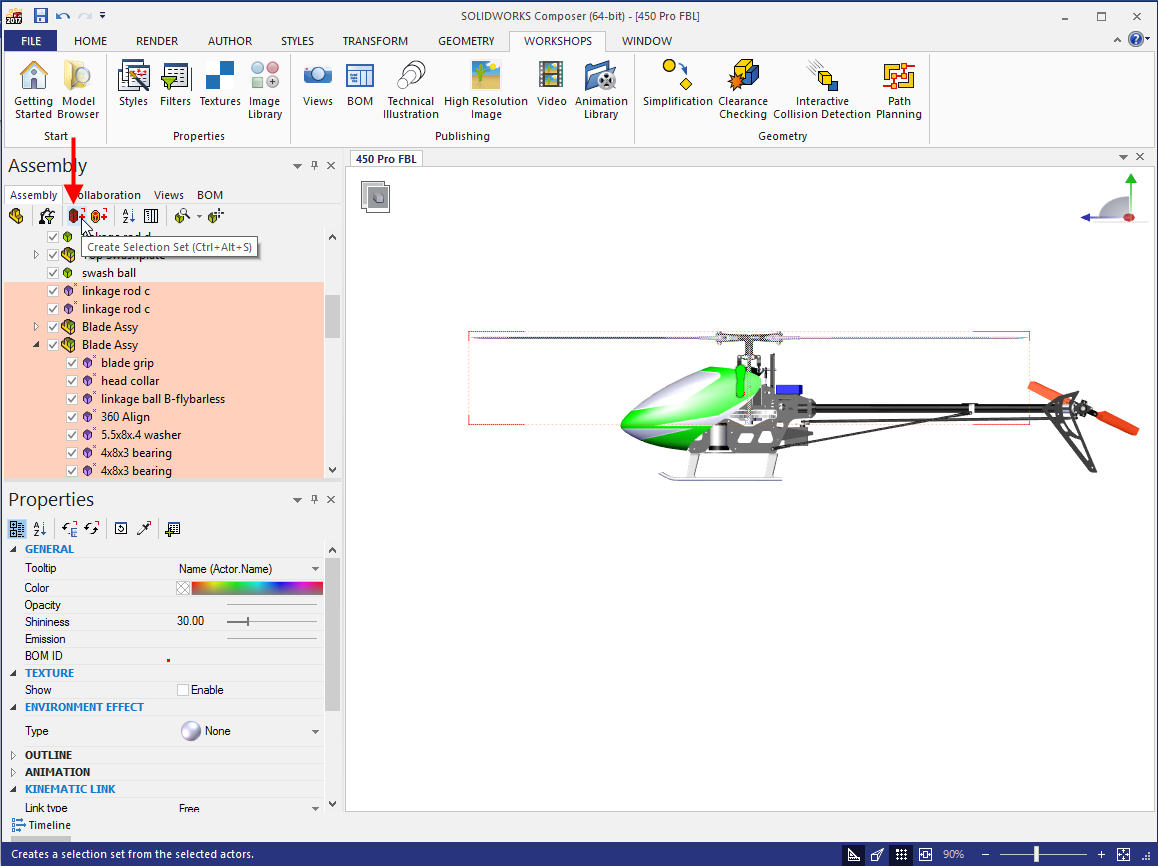 Once defined, the Selection Set will be located at the very bottom of the Assembly tab so you'll likely have to scroll down to see them. Because I'm selecting geometry actors the Selection Set is on the Assembly Tab, if selecting collaborative actors it will show up on the Collaboration tab.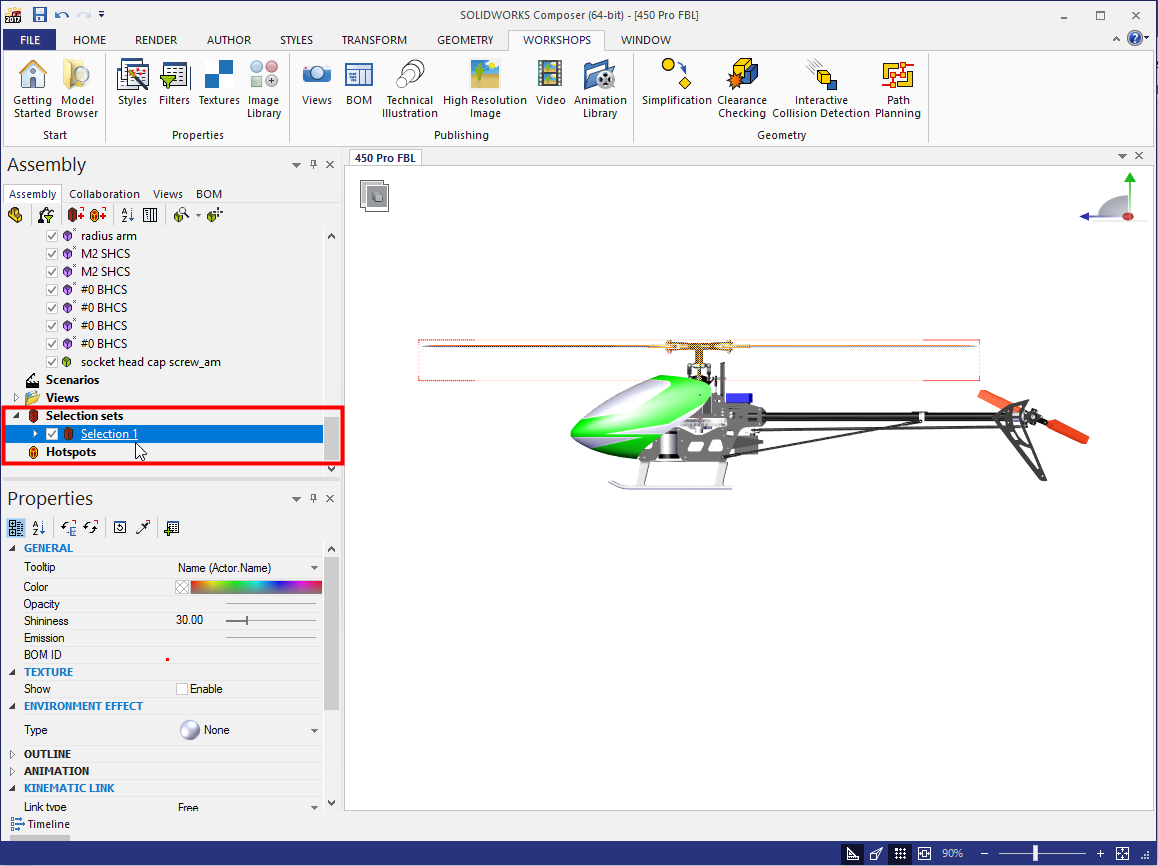 Right clicking allows you to rename the Selection Set (can also use F2), as well as Delete the Selection Set and Add Actors to or Remove Actors from the Selection set. For example, I need to add several actors I didn't get the first time; simply select what's needed, right click the Selection Set and choose Add Actors to Selection Set. That's all there is to it.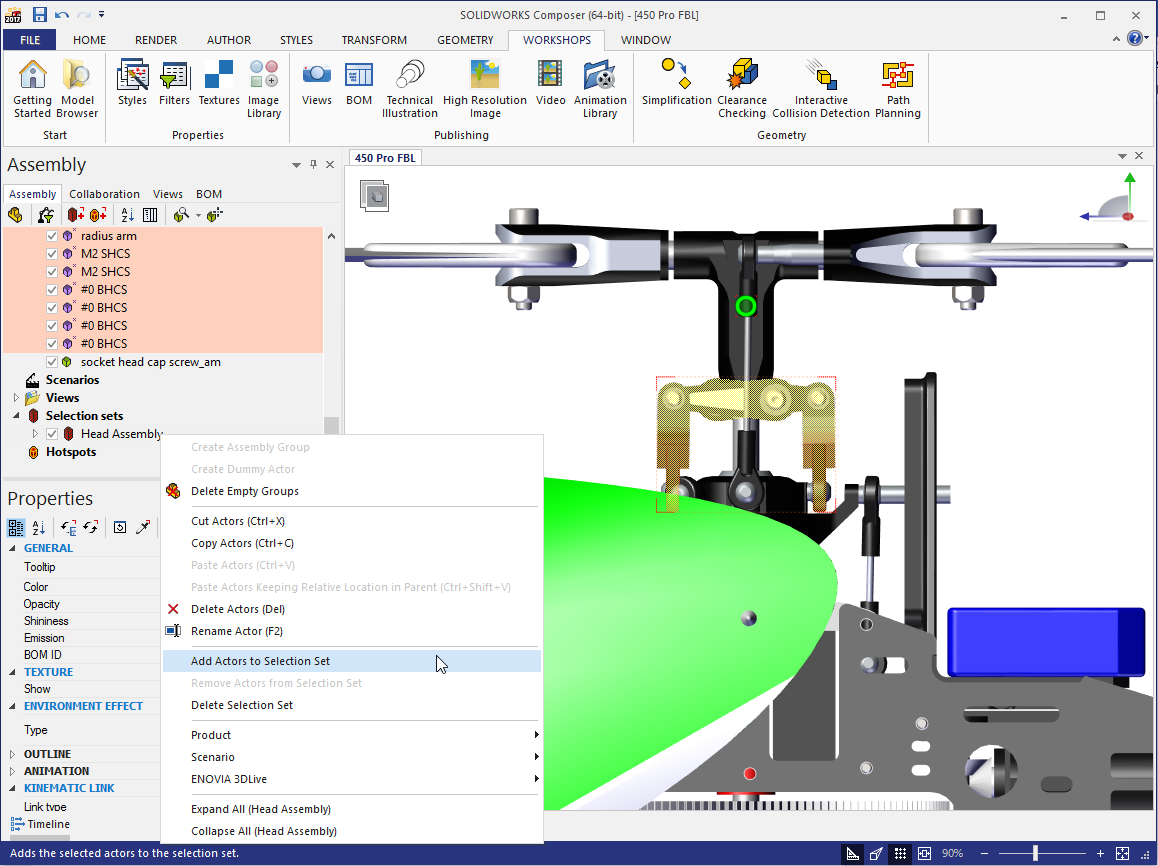 You can create as many Selection Sets as you need to help you out with your Composer documents. I think they're one of those nice "hidden in plain sight" functions that can really make a difference.
Kris Dubuque
Field Services Technical Manager
Computer Aided Technology