Prolific Inventor Leans on SOLIDWORKS to Push Boundaries of Innovation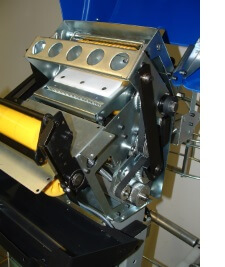 In Huntley, Illinois resides one of the world's most fruitful inventors: Robert Tegel. An individual with a keen drive for innovation, Robert started Tegel Design out of his garage in 2005. Fast forward to today, and the company, along with its manufacturing services side of the business, Tebots, is a go-to source for diversified industrial machinery for companies.
AutoCAD Couldn't Keep Pace
Long before the creation of Tegel Design and Tebots, Robert worked as an Engineering lead responsible for CAD administration and often revamped the way companies were doing CAD work. Severely limited by a company's deployed solution, AutoCAD, Robert re-scripted and rewrote much of the interface to enable the program to perform up to his standards.
"The reality was that I had huge amounts of work and wanted to go home at a decent hour each day," said Robert Tegel, President of Tegel Design. "I found AutoCAD too slow and far from user-friendly, leading me to overwrite the program with my own design to make performance up to 10 times faster."
Enter SOLIDWORKS, the Great Equalizer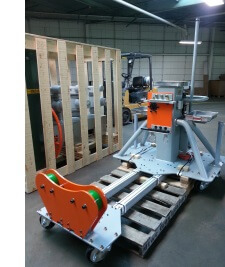 Robert's next career move brought him to Detroit Tool & Engineering, where he was Principal Engineer and Manager of Product Development. With a department of 150 engineers and designers, a 2D CAD ceiling was hit, driving him to turn to SOLIDWORKS 3D CAD, which had already been purchased by the company but not yet viably deployed.
The power of SOLIDWORKS was immediately evident, giving Robert's team the ability to communicate more effectively — and giving him a tool to continue to push the limits of innovation. "Getting executive staff involved is crucial to great design," said Tegel.
"Engineers aren't effective working in a vacuum. Yet, without the right CAD tool in place, for employees outside of the engineering department it's like trying to participate in a foreign language discussion if you don't know the language," said Tegel. "SOLIDWORKS is an equalizer, giving individuals, from sales reps to top executives, instant visibility into product development and design data."
Starts Company, Buys SOLIDWORKS Premium
In 2005, Robert started Tegel Design and Tebots. Upon receipt of his first purchase order, he immediately turned to Fisher Unitech to purchase SOLIDWORKS Premium to support all phases of product creation (design, validate, collaborate and build) to achieve a more productive 3D design experience.
"I left a company with more than 500 employees that were incredibly well-resourced with top-notch machinery to start my own business out of my garage and was determining what I needed with me on this expedition," said Tegel. "It was imperative to be able to innovate and design at the same pace as my previous position and I knew that SOLIDWORKS would support that continued momentum."
The Start of a Long-Standing Partnership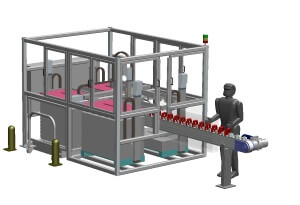 Tegel Design has been a customer of Fisher Unitech's for nearly 15 years. With Tegel's design team used to pushing the limits of creativity and innovation — regularly putting SOLIDWORKS 3D CAD to the test — the company needed a responsive support team should issues arise.
"We have a lifeline with Fisher Unitech," said Tegel. "When we reach out, we get unparalleled technical support, and that's an assurance we need to be able to focus on building more reliable and robust machinery for customers. We continually push towards the limits of software and hardware, learning is essential."
Powering Design of Patented Packaging Machinery
One of the first of many innovations to come out of Tegel Design was a ground-breaking machine to dispense paper packaging materials. The first generation of this product was designed entirely within SOLIDWORKS, modeling the machine's extremely complex inner workings, comprised of plastic and metal parts, steel structures and electrical enclosures. Fluidly moving from machined to molded plastic to sheet metal during accelerated design phases efficiently.
"SOLIDWORKS allowed us to get creative about how key elements could go together, resulting in the ability to have a variety of electrical gear within a small enclosure," said Tegel. "Plus, we developed new ways of cutting packaging materials using a stationary blade that led to eight patents."
Reduce Design Times — and the Environmental Impact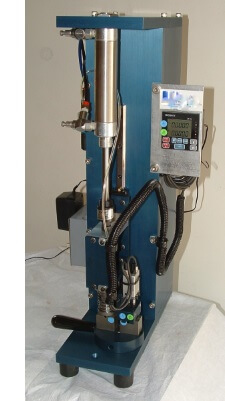 The benefits of SOLIDWORKS extends beyond achieving maximum design productivity, creating new ways of producing materials to lessen Tegel Design's impact on the environment. The company has optimized designs to dramatically improve material utilization, create fewer toxins and enable many materials to be shipped flat to reduce packaging waste.
Validate Design Performance and Accelerate Delivery
Tegel Design uses SOLIDWORKS Simulation to predict how a product will perform under real-world conditions by virtually testing CAD model designs. This functionality proved invaluable for the creation of a reactor head service for a nuclear power plant, which involved surrounding lead curtains that were three-stories tall. The design team was able to simulate the performance of the reactor head, including 12 sections of the curtains, totaling 24,000 pounds.
"Having a testing environment is vital to giving us visibility into how well our design assumptions correlate with required use cases," said Tegel. "From there we can optimize designs to make sure the product is successful and safe in the field and customers are happy."
A Foundation for Disruptive Innovation
Tegel Design and Tebots credit SOLIDWORKS with the ability to get the customer involved very early in the creative lifecycle, enabling collaboration that empowers Robert and his staff to effectively communicate design concepts, which in many cases, are complex one-of-a-kind approaches.
"SOLIDWORKS has been the backbone of my foundational design processes since day one," said Tegel. "The tool has been instrumental in helping us push the boundaries and create some of the most unique and elite classes of machinery ever made."
Find out how SOLIDWORKS tools can improve your business' potential by contacting us below.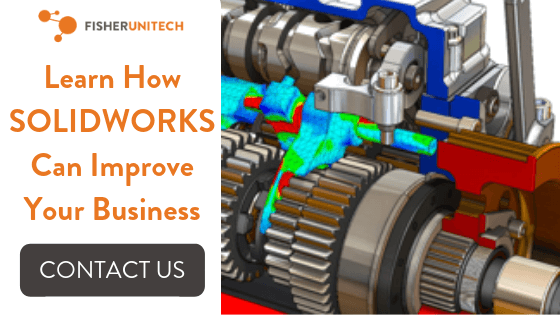 Related Articles
Industrial Magnetics Drawn to DriveWorks to Enhance Automation Journey with SOLIDWORKS
SOLIDWORKS Puts Ringbrothers in the Driver's Seat to Scale Production and Propel Growth
Getman Mines for Greater Efficiency and Profitability with SOLIDWORKS
About the Author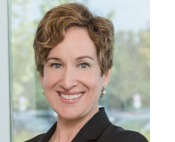 Christa Prokos is a marketing manager at Fisher Unitech. She researches and writes about the latest business trends and technologies impacting manufacturers, including 3D printing, SOLIDWORKS 3D CAD design and product data management tools, product lifecycle management, virtual reality, and the Internet of Things. Christa has worked as a high tech marketing and communications professional since 2000. You can follow her on Twitter: @ChristaProkos.