SOLIDWORKS: Thread Profiles
Thread Profiles in SOLIDWORKS
Sometimes when you upgrade or install the latest version of SOLIDWORKS, you lose or can't find your custom features. In this case, I have created some custom threads that I used in 2016. When I installed 2017, everything installed fine. I went use the thread feature and noticed that the custom threads that I had created were missing. I am looking for a thread profile named Feed Screw Profile.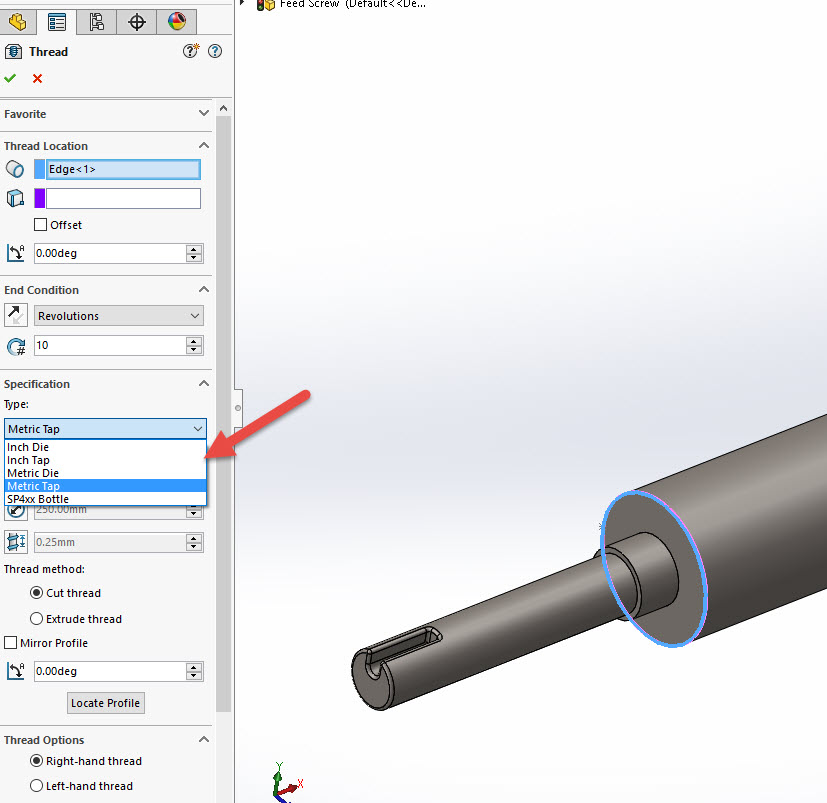 Notice in the above picture that Feed Screw Profile is not available. What happened to it? I spent a fair amount of time putting it together and now it's missing. Where did it go? This is a fairly common occurrence when upgrading or installing. I didn't actually lose the work that I had done, SOLIDWORKS is looking in the wrong location for it.
When I installed SOLIDWORKS 2017, some of my file locations updated to point to the 2017 locations. However, my custom threads were still in my 2016 folder. Let's take a look.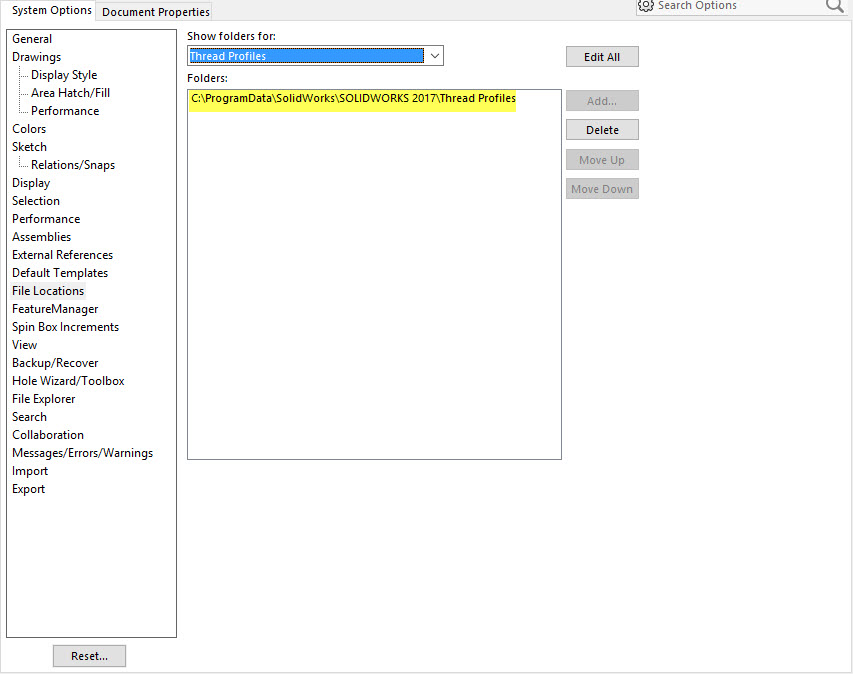 All I need to do to bring back my custom thread profiles is to point it to the original location OR to move my custom profiles into the 2017 folder. I would recommend moving your custom threads into the new folder but I will show you how to point to the original folder. You need to go to Tools, Options, System Options, File Locations and select Thread Profiles.
First, you must delete the existing location.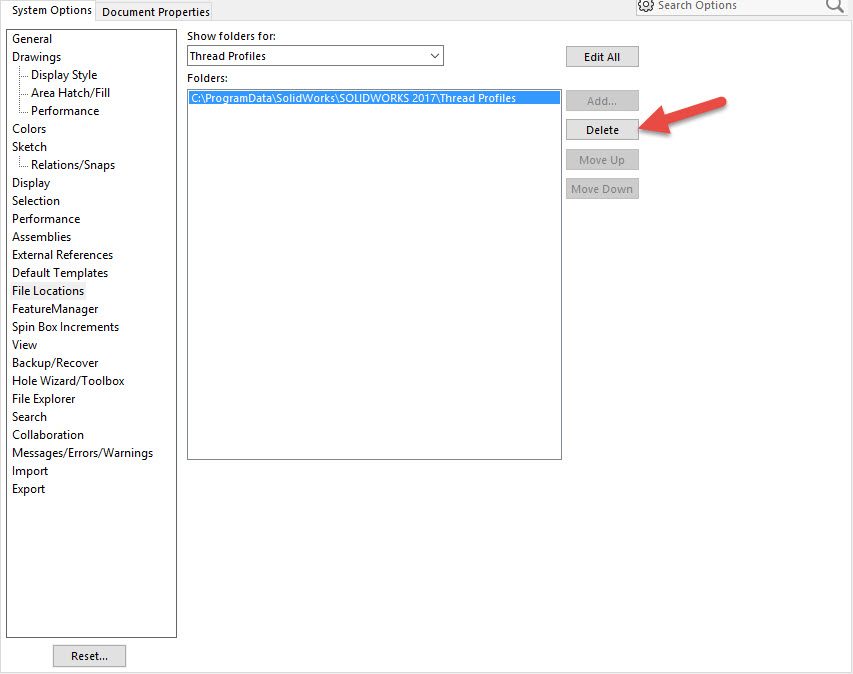 Next, you then need to Add the location you want back in the list.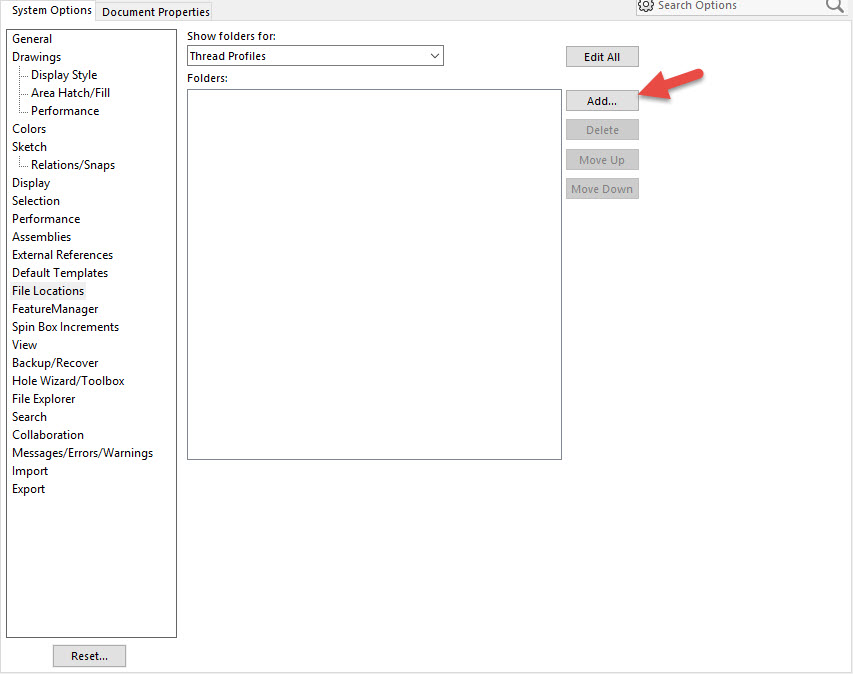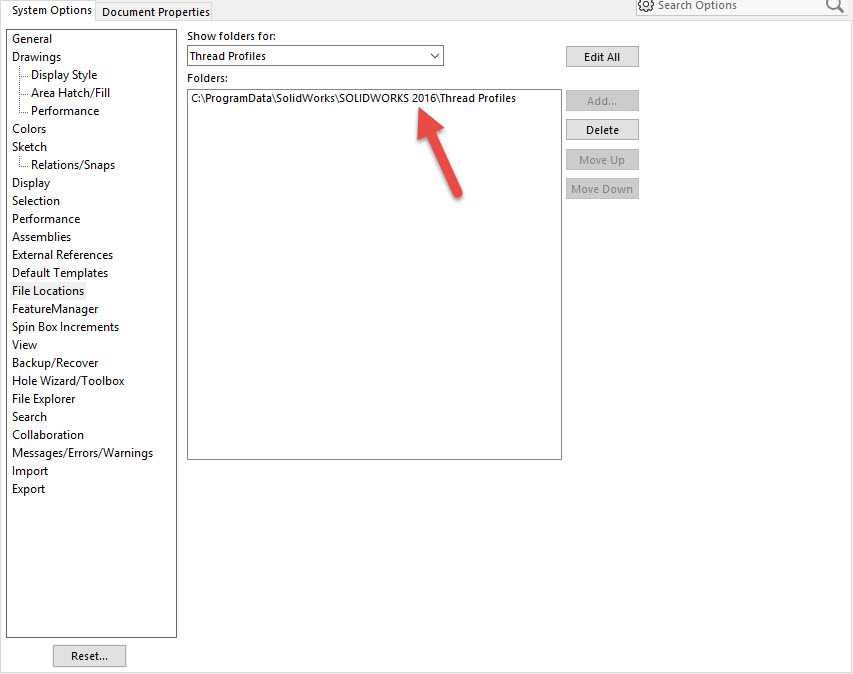 Once the original location is added back in to the selection box, I then need to go back to the part file and see if my custom thread profile is listed.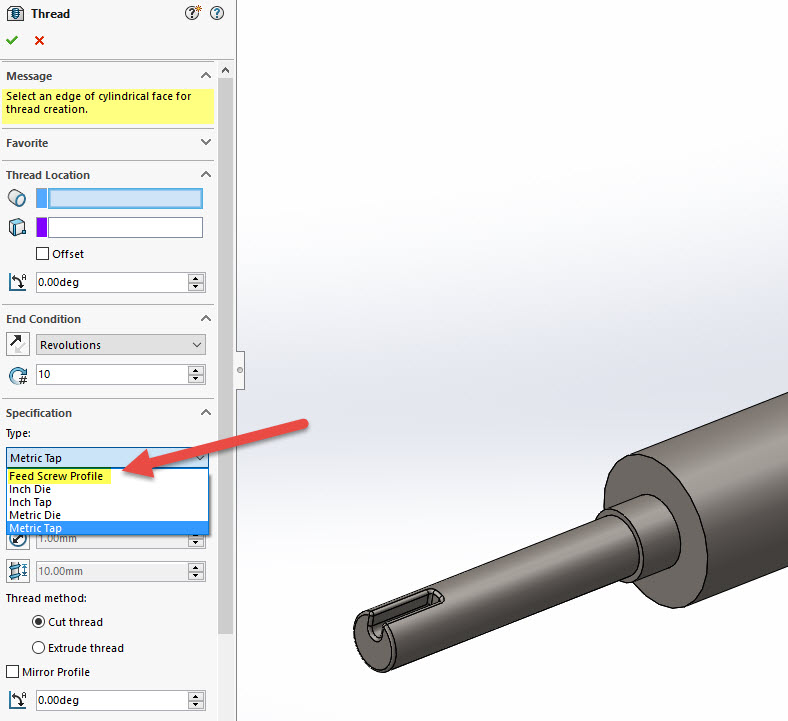 Now my custom threads are available (so I didn't lose it), I just need to show SOLIDWORKS where it is. Again, I would recommend moving the thread profiles to the updated location because in each release, there may be new ones added that could benefit you.
Phil Whitaker
CATI Field Technical Services Manager
Computer Aided Technology